Chris Grayling and Nus Ghani



<<<< SECTION 4 - INFRASTRUCTURE

SECTION 5 INNOVATION

Rationale

121. The Government's Maritime 2050 Strategy contained the following commitments:
●● Government will seek to ensure that measures which tackle the UK's maritime emissions are considered for national grants set aside for dealing with environmental issues.
●● Government will consider options to support the development of technology which enables monitoring and enforcement of any new regulations governing emissions of GHGs and air quality pollutants.
●● In line with proposals in the UK Clean Air Strategy, the government has now established the Clean Maritime Council, working closely with research bodies like MarRI-UK to ensure strong collaboration between government, industry and academia in this field. Over the next year government will consider the potential role for the Council in directing funding into green technologies for shipping.

122. Research commissioned by the Government has identified a range of key barriers to the commercial deployment of emission reduction options [86].

123. On top of these challenges, the maritime sector faces particular hurdles related to research and innovation (R&I) spending. Consultation suggests that compared to similar sectors, the global maritime sector invests less of its revenues on R&I activities [87]. Reasons for this relative underspend may be multifaceted. They may include, for instance, the global nature of the sector, its relative maturity and the issue of 'split incentives' [88].

124. However, it is clear that significant levels of investment in innovation will be required to trigger the scale of emissions reductions required to comply with the challenging international policy objectives on reduction of GHGs and air quality pollutants. To stimulate and support this innovation, there is a need for:

● Increased cross-sectoral co-ordination of maritime R&D activities
● Improved information-sharing and transparency around performance of innovative new technologies
125. A nationally co-ordinated approach will be particularly important if the UK is to capitalise on the opening of emerging markets in clean maritime technology. To bolster this approach, we will contribute seed funding to the establishment of MarRI-UK, as well as providing grant funding for innovation calls. In addition, we will establish a Clean Maritime Award to celebrate leaders in the field of emissions reductions.

126. As set out in Maritime 2050, research organisations such as MarRI-UK89 can play an important role in acting as a hub to coordinate research and innovation activities in the field of zero emission shipping.

127. Government will help to co-ordinate research across the variety of public and private actors in the field of zero emission shipping e.g. MarRI-UK, Energy Technologies Institute, UK Research & Innovation, Catapults, The Carbon Trust. The Clean Maritime Council will engage closely with research organisations, such as MarRI-UK, to ensure strong collaboration between Government, industry and academia. This will be aimed at encouraging innovation (and, where possible trials or demonstrations) across a spectrum of emissions abatement options (both on board and landside) to enable lowcost movement along the pathway to zero emissions.

128. In addition, Government will support the establishment of MarRI-UK and its workstream around clean maritime activities. The intention of this workstream would be to initially support zero emission projects generally in the early (3 – 7) TRL stages. Where possible, these projects would be aligned with technologies in which the UK has been identified as having a competitive advantage. Research commissioned by the Government90 assessed the UK's competitiveness in11 key clean maritime technologies and found that the UK has the strongest competitive advantage in hydrogen and ammonia production technologies, onboard batteries and electric engines. This latter area may be a particularly interesting for investment since a number of the lowand zero-emission shipping technologies (battery, fuel-cell, hybrid-electric) rely upon electric propulsion.

129. The Government will also support clean maritime projects through its Transport Technology Research Innovation Grant (T-TRIG) programme. T-TRIG provides seed funding to early-stage science, engineering or technology innovations that have the potential to advance the UK's transport system. T-TRIG is open to any UK organisation, typically micro, small and medium-sized businesses or academia to support research projects which could lead to the development of successful new transport products, processes or services.

SECTION 6 - REGULATION >>>>


SECTION 1 - TACKLING EMISSIONS : 14 - 50
SECTION 2 - OUR APPROACH: 51 - 58
SECTION 3 - ECONOMICS: 59 - 95
SECTION 4 - INFRASTRUCTURE: 96 - 120
SECTION 5 INNOVATION: 121 - 129
SECTION 6 - REGULATION: 130 - 138
SECTION 7 - NEXT STEPS: 139 - 140
MAP - THE 2050 PLAN RECOMMENDATIONS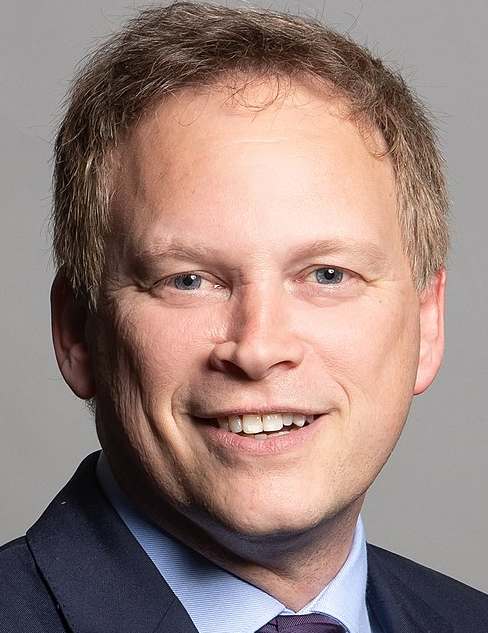 Grant Shapps - Secretary of State for Transport 2021
The Knowledge Transfer Network is Innovate UK's network partner, and also provides innovation networking for other funders in line with its mission to drive UK growth.

The Department for Transport works with Innovate UK, part of UK Research and Innovation Clean Maritime Plan and supports the transition to Net Zero by 2050 in line with the International Maritime Organization's (IMO's) targets for zero emission shipping.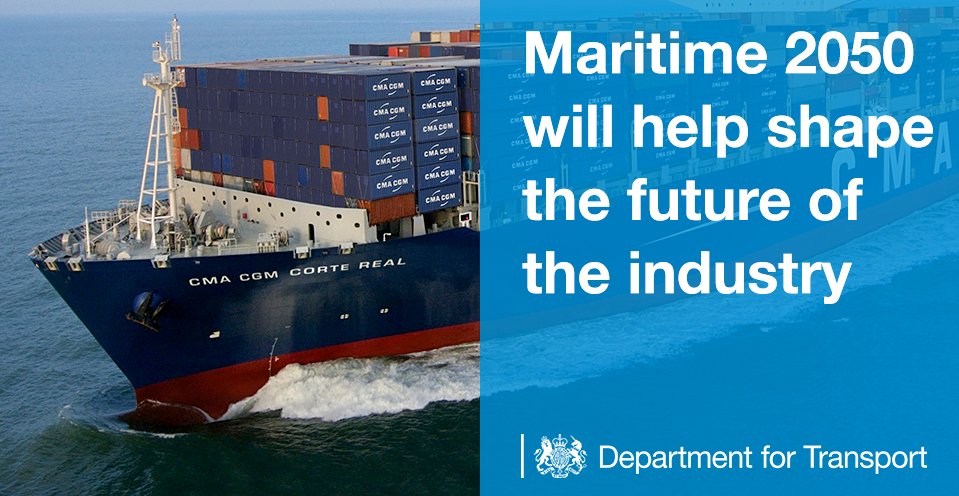 LINKS & REFERENCE
https://
Please use our A-Z INDEX to navigate this site