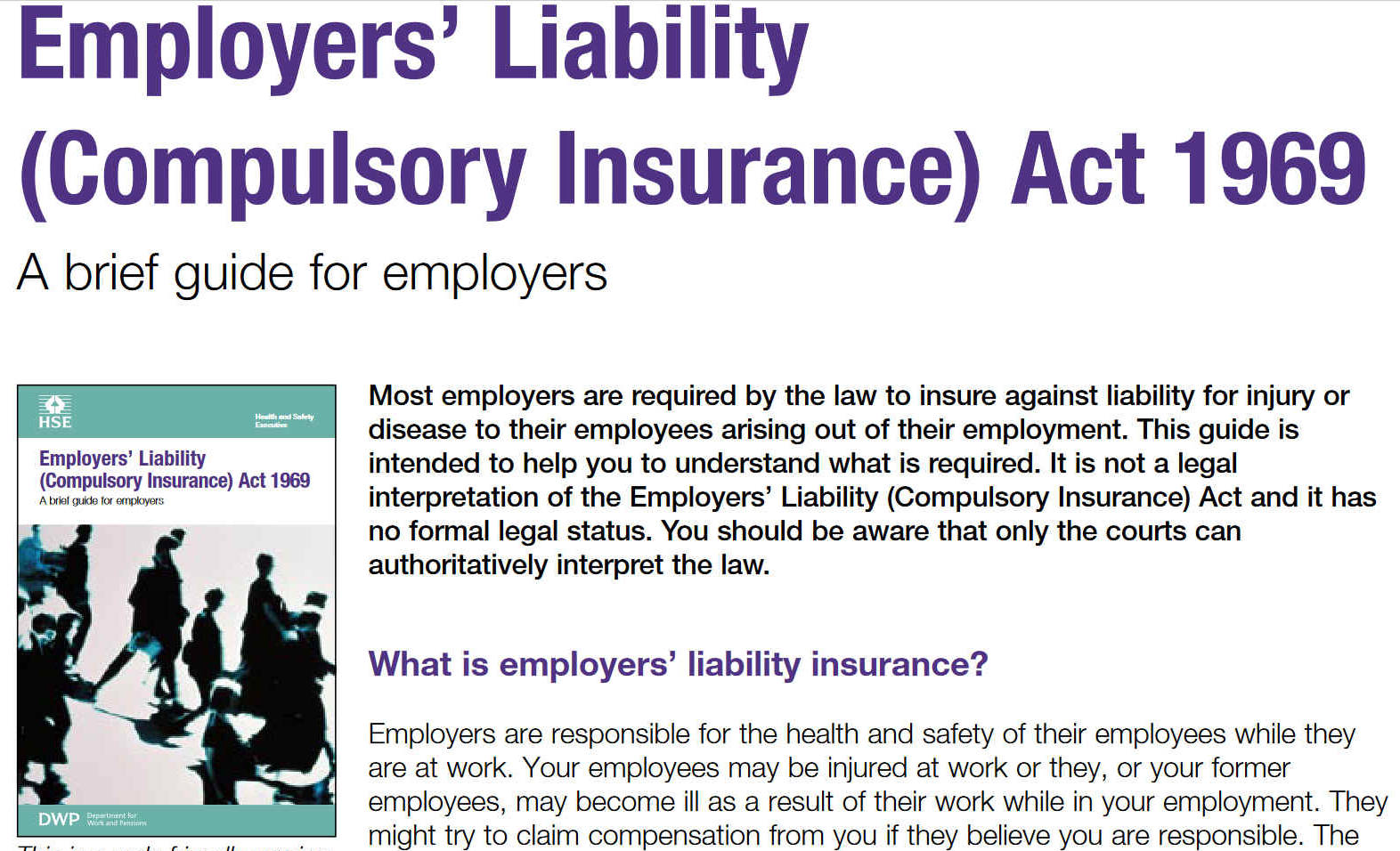 It's a legal requirement in the UK for most businesses, with employers needing to have at least £5 million of cover.

If you are employed by a company as a director, you are technically an employee and therefore do not need employers' liability cover.

If you own a company and are the sole shareholder and appointed director of that company, who owns over 50% of the shares and has no other employees, you do not need employers' liability insurance. However, keep in mind that some clients or businesses will only work with you if you do have it.

HEALTH & SAFETY DEFINITION

The HSE defines an employee as someone who you employ under a verbal or written contract of service or apprenticeship, regardless of what you call them or what their tax status is. The UK law states that an employee contract can be expressed or implied, so even if it's not in writing, you still need to have the required level of cover.

The definition of an employee can include:

- If you deduct national insurance and income tax from the money you pay them
- If you control where and when they work
- If you supply the majority of the equipment they use
- If they work exclusively for you
- If they cannot employ a substitute if they are unable to work
- If they do the same work as other employees and work in the same conditions

Under this definition, if you employ freelancers who work for you remotely, use their own equipment and you don't employ anyone else, the HSE may not fine you for not having employers' liability insurance. This is because you're not in control of their working environment and work-related health and safety issues.

SELF EMPLOYED & VOLUNTEERS

The HSE states that you do not need employers' liability insurance for volunteers if it's just for a short time. But if you have an existing policy, you should be covered for volunteers anyway, which is helpful in case a volunteer did make a claim.
If you're planning to take on volunteers for a longer periods, you may need employers' liability and to inform your insurer that they're now part of your team.

WORK EXPERIENCE

Employers' liability insurance is a legal requirement even if you only have unpaid workers.

WHAT THE INSURANCE COVERS

Employers' liability insurance is intended to cover you for any compensation claims made by an employee because of an injury sustained while at work, or for a work-related illness or condition.

This kind of policy is one of the main types of business insurance and can be designed to cover the full range of compensation claims, including for lost earnings, medical bills, professional costs, and for any legal fees incurred in a dispute with an employee.

TYPICAL EXAMPLES

1. An employee slips on some spillage in your workshop and suffers a broken ankle or another long-term injury;
2. one of your staff is burned by a faulty or unprotected piece of equipment and has to take time off work for treatment;
3. A former employee develops a respiratory condition which he or she says was caused by working at your premises and which means they are incapacitated.

In all of the above examples, we assume that the employee is suing you, the employer, for negligence and is seeking some form of payout and/or costs to compensate them for what they claim to have suffered.

If a court rules against you in such a dispute, you may be ordered to pay for their lost earnings as well as cover any medical bills and other related costs.

Employers' liability insurance is designed to protect you in such circumstances and, depending on the terms of the policy you agree on, it can cover all costs, including all legal fees.

HEALTH & SAFETY MEASURES

Considering the above, it pays to make sure that all your equipment is in good working condition. Do not allow workers to use equipment without wearing the appropriate protective clothing.

Make sure that those working for you have sufficient training for the task set.

Regularly explain good workshop safety procedure. Make sure there are no loose wires as trip hazards. If using ladders, tie them to a supporting structure, and have someone on site to assist at all times.

Do not allow workers to carry mobile phones while engaged on a task. They are a distraction at best. At worst, they can cause accidents where attempts are made to answer a call, when the situation demands full concentration and both hands free.
EMPLOYERS' LIABILITY (COMPULSORY INSURANCE) ACT 1969 - CHAPTER 57

An Act to require employers to insure against their liability for personal injury to their employees; and for purposes connected with the matter aforesaid. [22nd October 1969]

Be it enacted by the Queen's most Excellent Majesty, by and with the advice and consent of the Lords Spiritual and Temporal, and Commons, in this present Parliament assembled, and by the authority of the same, as follows:—

1 Insurance against liability for employees.

(1) Except as otherwise provided by this Act, every employer carrying on any business in Great Britain shall insure, and maintain insurance, under one or more approved policies with an authorised insurer or insurers against liability for bodily injury or disease sustained by his employees, and arising out of and in the course of their employment in Great Britain in that business, but except in so far as regulations otherwise provide not including injury or disease suffered or contracted outside Great Britain.

(2) Regulations may provide that the amount for which an employer is required by this Act to insure and maintain insurance shall, either generally or in such cases or classes of case as may be prescribed by the regulations, be limited in such manner as may be so prescribed.

(3) For the purposes of this Act—

(a) " approved policy " means a policy of insurance not subject to any conditions or exceptions prohibited for those purposes by regulations;

(b) " authorised insurer " means a person or body of persons lawfully carrying on in Great Britain insurance business of any class relevant for the purposes of Part II of the [1967 c. 81.] Companies Act 1967 and issuing the policy or policies in the course thereof;

(c)" business " includes a trade or profession, and includes any activity carried on by a body of persons, whether corporate or unincorporate;

(d)except as otherwise provided by regulations, an employer not having a place of business in Great Britain shall be deemed not to carry on business there.

2 Employees to be covered.

(1) For the purposes of this Act the term " employee " means an individual who has entered into or works under a contract of service or apprenticeship with an employer whether by way of manual labour, clerical work or otherwise, whether such contract is expressed or implied, oral or in writing.

(2) This Act shall not require an employer to insure —

(a) in respect of an employee of whom the employer is the husband, wife, father, mother, grandfather, grandmother, step-father, step-mother, son, daughter, grandson, granddaughter, stepson, stepdaughter, brother, sister, half-brother or half-sister; or

(b) except as otherwise provided by regulations, in respect of employees not ordinarily resident in Great Britain.


3 Employers exempted from insurance.

(1) This Act shall not require any insurance to be effected by

(a) any such authority as is mentioned in subsection (2) below; or

(b) any body corporate established by or under any enactment for the carrying on of any industry or part of an industry, or of any undertaking, under national ownership or control; or

(c) in relation to any such cases as may be specified in the regulations, any employer exempted by regulations.

(2) The authorities referred to in subsection (1)(a) above are the Common Council of the City of London, the Greater London Council, the council of a London borough, the council of a county, county borough or county district in England or Wales, a county, town or district council in Scotland, any joint board or joint committee in England and Wales or joint committee in Scotland which is so constituted as to include among its members representatives of any such council, and any police authority.

4 Certificates of insurance.

(1) Provision may be made by regulations for securing that certificates of insurance in such form and containing such particulars as may be prescribed by the regulations, are issued by insurers to' employers entering into contracts of insurance in accordance with the requirements of this Act and for the surrender in such circumstances as may be so prescribed of certificates so issued.

(2) Where a certificate of insurance is required to be issued to an employer in accordance with regulations under subsection (1) above, the employer (subject to any provision made by the regulations as to the surrender of the certificate) shall during the currency of the insurance and such further period (if any) as may be provided by regulations—

(a) comply with any regulations requiring him to display copies of the certificate of insurance for the information of his employees;

(b) produce the certificate of insurance or a copy thereof on demand to any inspector duly authorised by the Secretary of State for the purposes of this Act and produce or send the certificate or a copy thereof to such other persons, at such place and in such circumstances as may be prescribed by regulations;

(c) permit the policy of insurance or a copy thereof to be inspected by such persons and in such circumstances as may be so prescribed.

(3) A person who fails to comply with a requirement imposed by or under this section shall be liable on summary conviction to a fine not exceeding £50.
5 Penalty for failure to insure.

An employer who on any day is not insured in accordance with this Act when required to be so shall be guilty of an offence and shall be liable on summary conviction to a fine not exceeding two hundred pounds; and where an offence under this section committed by a corporation has been committed with the consent or connivance of, or facilitated by any neglect on the part of, any director, manager, secretary or other officer of the corporation, he, as well as the corporation shall be deemed to be guilty of that offence and shall be liable to be proceeded against and punished accordingly.

6 Regulations.

(1) The Secretary of State may by statutory instrument make regulations for any purpose for which regulations are authorised to be made by this Act, but any such statutory instrument shall be subject to annulment in pursuance of a resolution of either House of Parliament.

(2) Any regulations under this Act may make different provision for different cases or classes of case, and may contain such incidental and supplementary provisions as appear to the Secretary of State to be necessary or expedient for the purposes of the regulations.

7 Short title, extent and commencement.

(1) This Act may be cited as the Employers' Liability (Compulsory Insurance) Act 1969.

(2) This Act shall not extend to Northern Ireland.

(3) This Act shall come into force for any purpose on such date as the Secretary of State may by order contained in a statutory instrument appoint, and the purposes for which this Act is to come into force at any time may be defined by reference to the nature of an employer's business, or to that of an employee's work, or in any other way.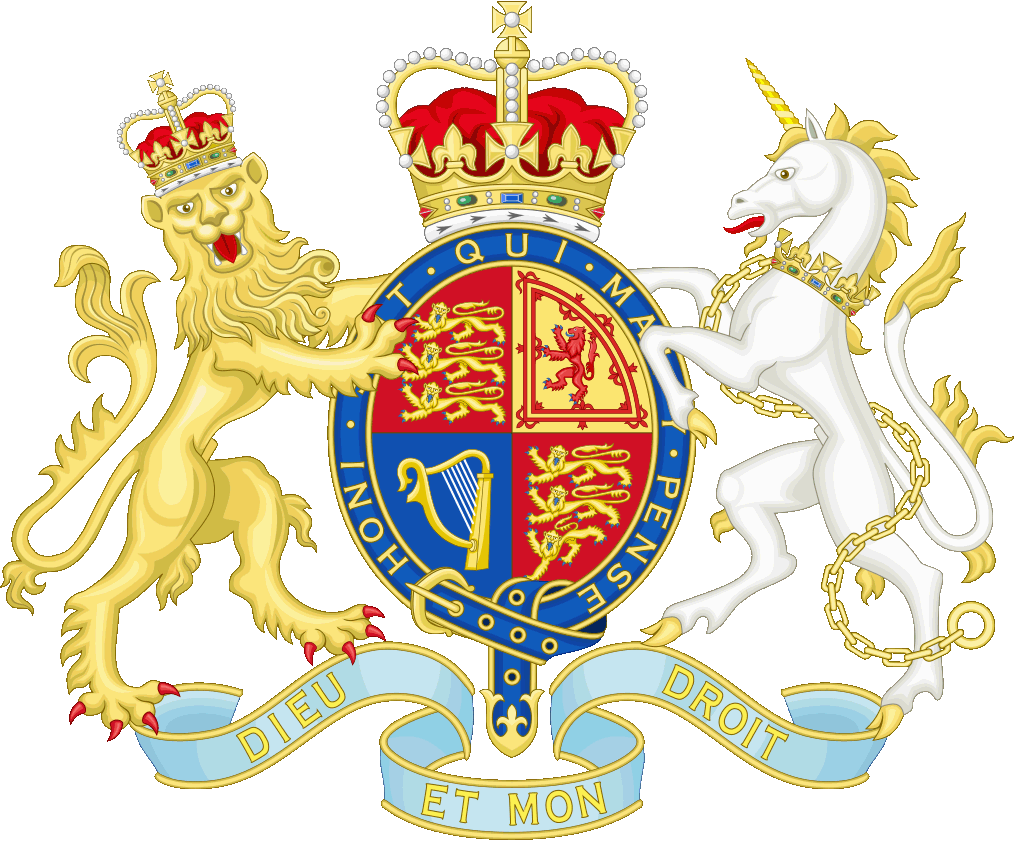 CONTACTS

HSE head office

Health and Safety Executive
Redgrave Court
Merton Road
Bootle
Merseyside, L20 7HS

Oxted

The Council Offices
Station Road East
Oxted
Surrey, RH8 0BT

Kent

International House
Dover Place
Ashford
Kent, TN23 1HU

Telephone 0151 922 1221
Email media.enquiries@hse.gov.uk.


LINKS & REFERENCE
https://www.legislation.gov.uk/
Please use our A-Z INDEX to navigate this site or return HOME