METRO - 9 JANUARY 2023 - COUNCIL SPENT £8,000,000 ON ELECTRIC BIN VANS THAT CAN'T BE CHARGED

A fleet of eco-friendly, electric bin wagons have been 'hidden' by civic chiefs – because there aren't enough power points to charge them, a councillor claims.

York City Council spent £8million on 25 vehicles to replace diesel trucks – but they are sitting idle as they can't be powered up.

Cllr Mark Warters said the ­situation was farcical and an embarrassment. He also claimed taxpayers' money has been wasted to store the fleet at a contractor's yard – allegations city bosses deny.

'The vehicles haven't been used yet. The council is behind with installing a charging infrastructure but because they'd already ­procured the vehicles, they've had to accept them,' the independent councillor, 58, said.

'You would have thought there would be satisfactory due diligence carried out before you engage in a project to turn a local authority fleet over from diesel to electric.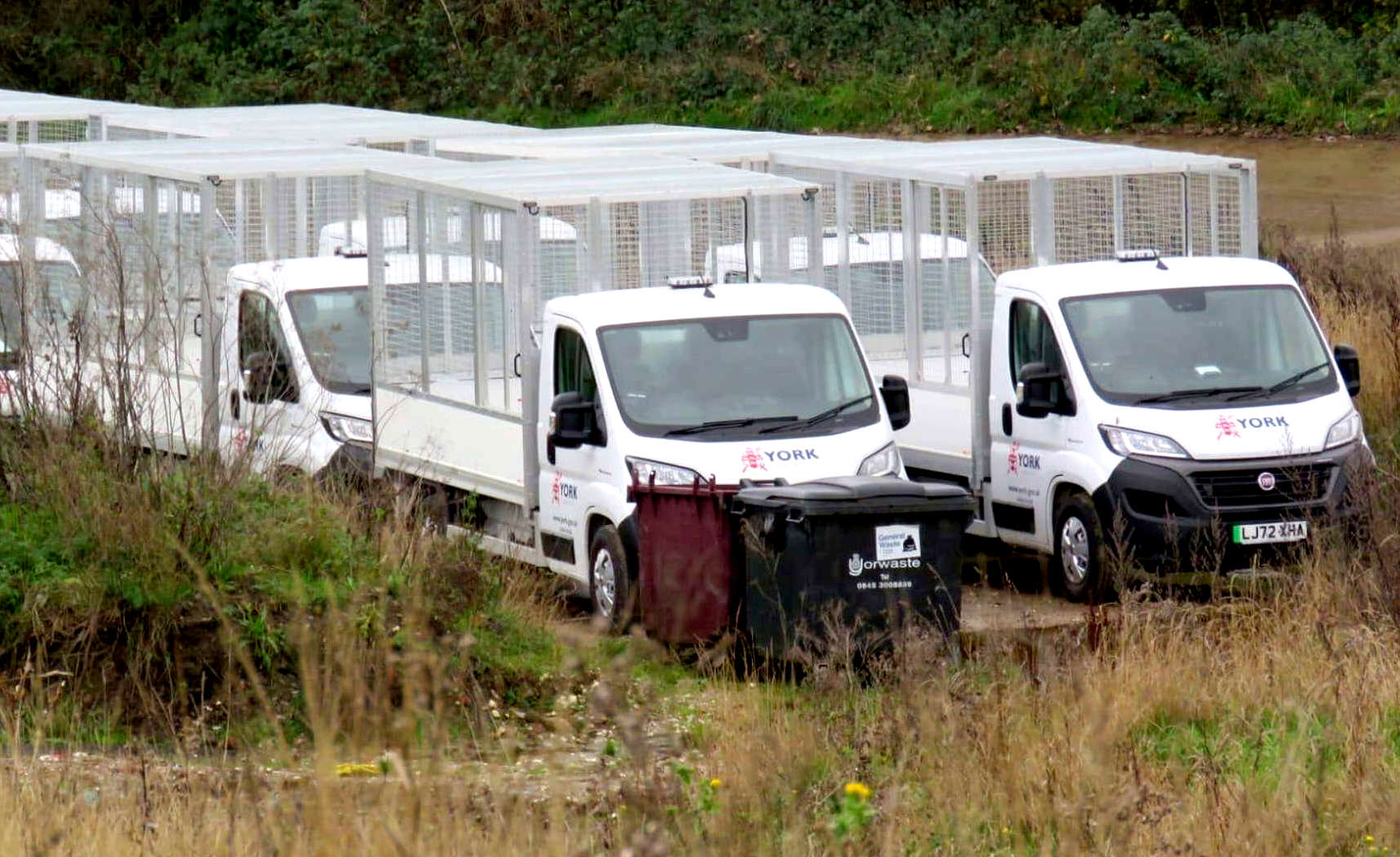 'The wider side of this is, even when they get chargers in place, how do you manage a fleet when there are council workers that will start at ridiculous hours… 5am in the morning?

'It's always been accepted practice that those people take vehicles home with them. So they're already questioning how that system would work,' he added.

The council admitted construction of the charging points was behind schedule but claimed it had been wiser to buy the vehicles early due to rising inflation costs.

Get in touch with the Metro news team by emailing them at webnews@metro.co.uk.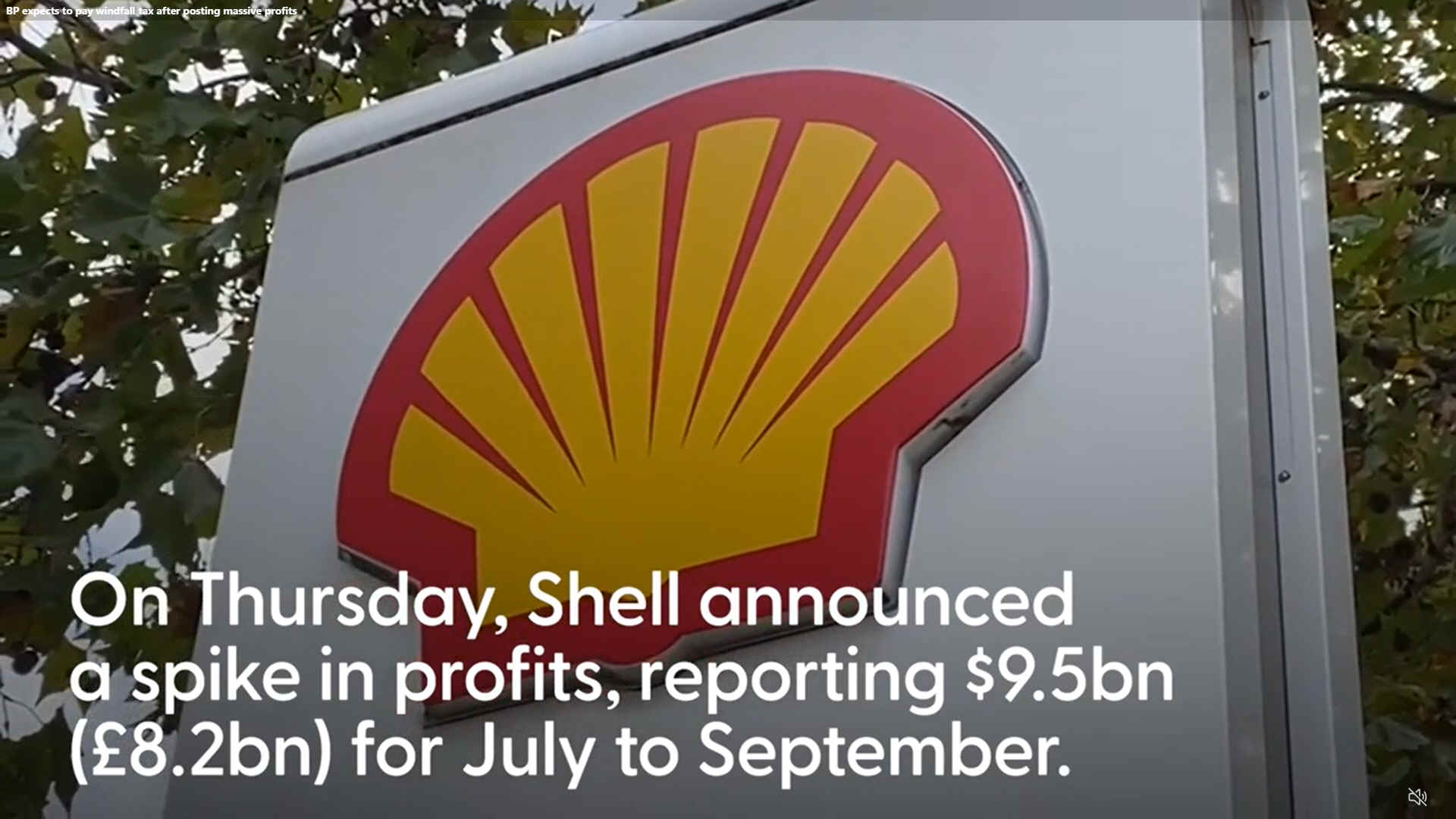 CART BEFORE THE HORSE
A fleet of new multi-million-pound electric-powered bin wagons are on standby, as York Council have failed to build facilities to charge them in time for use. The council have been accused of hiding the new fleet, pictured in North Yorks, Jan 9 2023.

See SWNS story SWLNwagon; Council chiefs have been accused of hiding a fleet of 25 new multi-million-pound electric-powered bin wagons - after they failed to build facilities to charge them in time. York Council put £8mil into a lengthy procurement project to replace their gas-guzzling diesel trucks, used for general litter collection, with more eco-friendly vehicles. But councillor Mark Warters, 58, labeled the project "farcical" and an "embarrassment" after it was revealed delays with charging infrastructure meant some couldn't be used. And photos taken by a whistleblower showed the brand new electronic trucks, embossed with the City of York logo, sitting idle in a tarmacked storage yard.


[Considering the transition storm to come, this, mostly Lib-Dem and Labour council appears to be sitting on their hands, with an almost total lack of urgency when it comes to park and charge plug in charging facilities for EVs. Fat cats, very comfortable in front of their fossil fuel fires. Proving that the lack of forward planning is not just a Conservative thing. It is a cross-party failing.]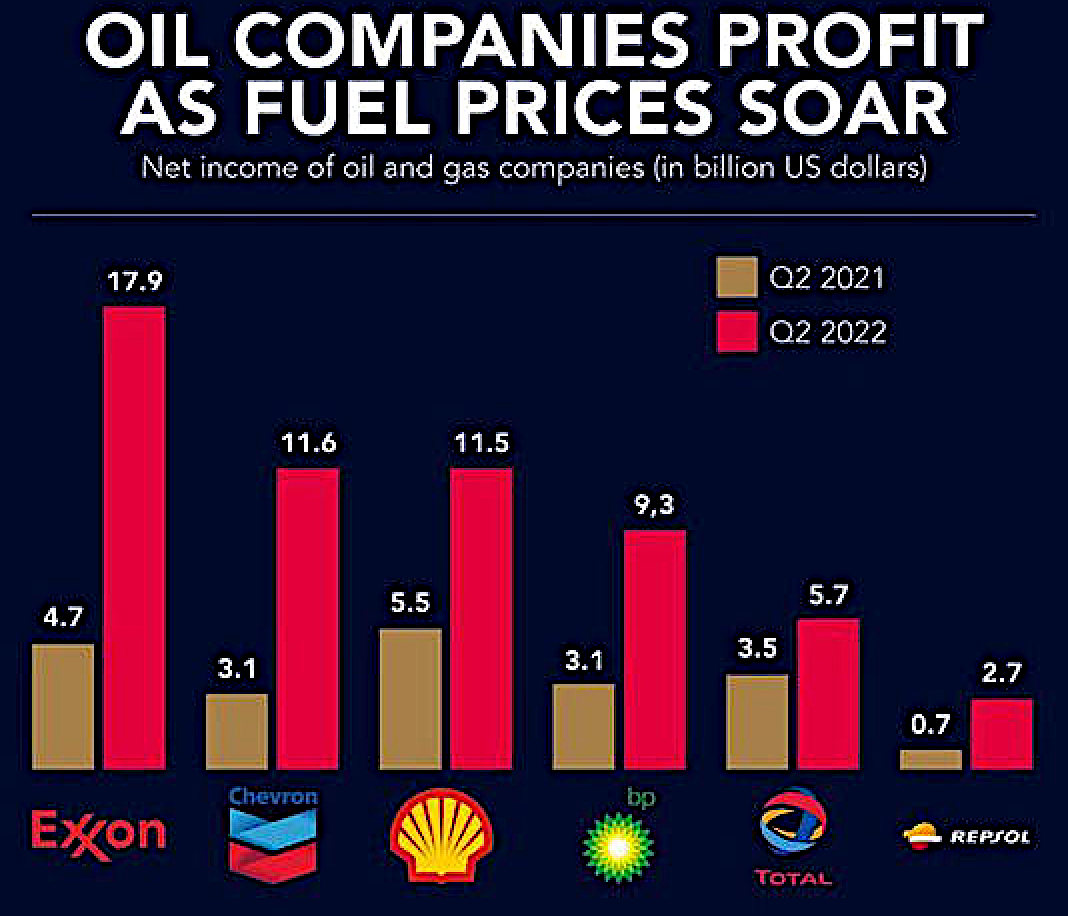 Did the energy giants not owe the EU a duty of care, to provide alternatives in the event of Russian aggression? Is profiteering from the misfortune of others immoral earnings?
A BIT OF RENEWABLE ENERGY HISTORY
The first solar powered boat to travel around the world was the PlanetSolar, coming home on the 4th of May 2012. PlanetSolar set off on 27th September 2010, following the Sunshine Route, a calculated passage first shown in London at the 1994/95 Boat Show.
LINKS, CONTACTS & REFERENCE
https://www.york.gov.uk/
https://www.msn.com/en-gb/news/world/council-spent-8-000-000-on-electric-bin-vans-that-can-t-be-charged/ar-AA169z5w