We are evaluating the cost and complexity of:
A single central wave piercing hull stabilized by outriggers as a trimaran.
a) Ultra light superstructure purposed designed to harvest energy from nature via b) and c) below,
b) Solar wings that track the sun and fold for storms, in concert with
c) A turbine generator on a mast that tracks wind conditions and furls for storms.
d) High pressure hydrogen gas storage system @ 125 bars to feed fuel cells as a range extender.
e) A cryogenic module to store liquid hydrogen for record range and speeds.
The Swann is a floating laboratory, as an experiment to either prove or disprove whether a wind turbine, allied to solar panels, can make a significant improvement in blue water performance. With Europe engaged in their Green Deal, and with the IMO seeking 40% CO2 reductions by 2030 we hope to be able to make a significant contribution to man's knowledge and mastery of the ocean one way or the other.
The 'Swann' is to include performance data logging and analytics, designed to help our designers define a formula for zero emission ships of the future. That could mean your coffee, mangos, avocados, rice and other delicacies, don't carry a climate penalty - making them taste that much better.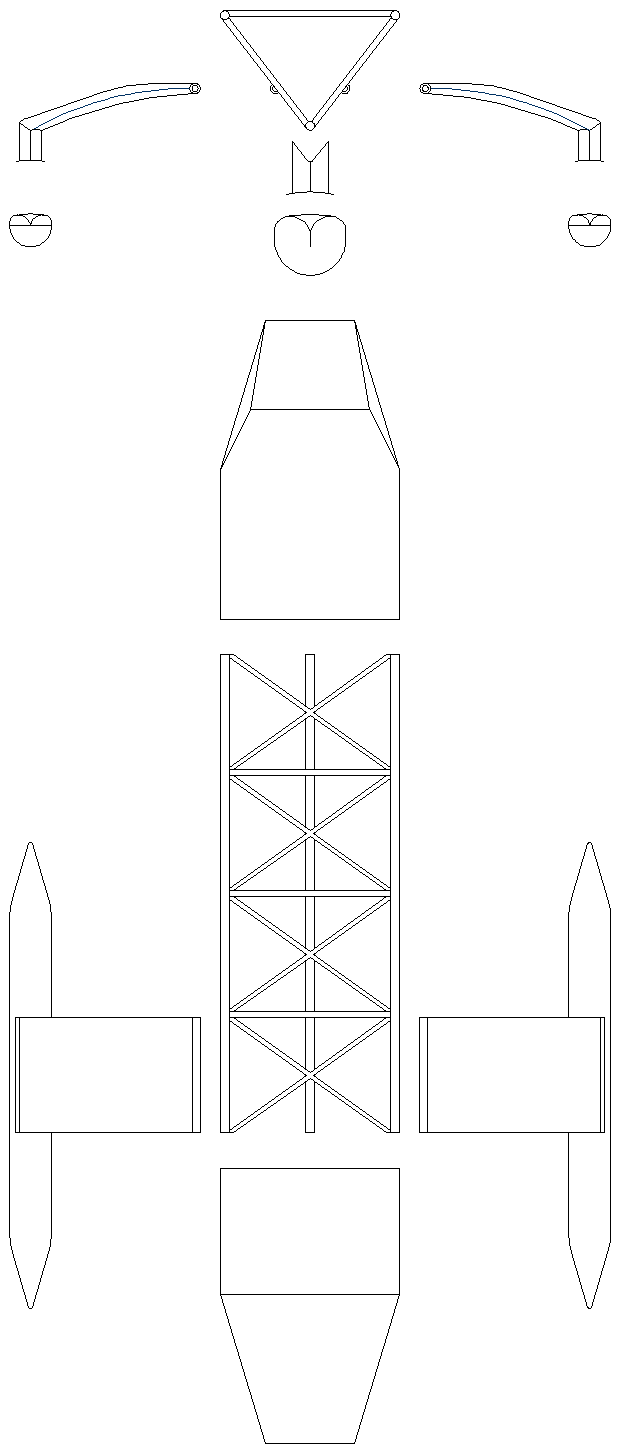 The Foundation is keen to build strong partnerships for this project, to include hydrodynamic development of the wave piercing hull, finite element stressing, wind turbine design and high performance solar panels, advanced hull metals and joining, batteries, communications, robotics, COLREGs compliant AI autonomous navigation, hydrogen, propulsion and hydraulics.
That said, we are making generous provision within the vessel for a crew of 6 scientists and adventurers, including a forward helm with seating for 3, a rear helm with seating for 6, a galley and mess room. Total sleeping accommodation is for six, in bunks.
The latest advances in technology demand we include partners in hydrogen production, delivery and safe storage, to include fuel cells, pressure vessels and cryogenic storage, for which IMO and other recommendations exist as guides.
This project is not suitable for public funding, where for the most part, the technology is available off the shelf. We are therefore reliant on commercial backing, the reciprocal of which is generous media coverage from events, in return for philanthropic contribution. It is a battle to cool our climate, a race against time that we hope G20 governments rise to, before it is too late: Tempus Fugit.
The Elizabeth Swann is a Climate Change Challenger, she is a leading edge design with many innovative features designed to increase our knowledge and mastery of the sea. Including, as a technological finale, a voyage around the world in 80 days - but only as bunkering for such event may be arranged.
Join us if you will for a voyage into the nautical unknown where the Queen of the Seas is a zero carbon vessel that harvests the energy it needs for transit from nature. She needs no diesel to travel from waypoint to waypoint, and no crew to hoist the mast or control the solar panels. She is also ideal for use as a hydrogen powered ferry.
That is our dream and ambition.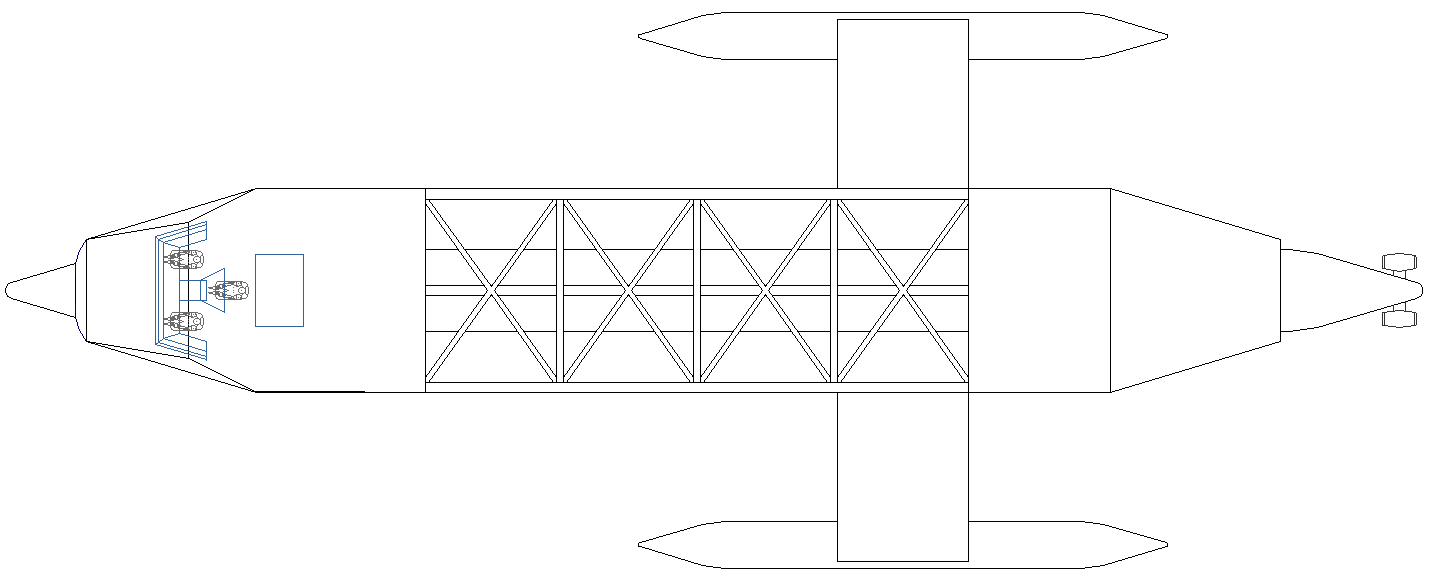 HULL & SUPERSTRUCTURE - The trimaran design in plan view without solar panels or wings. The hull can be built as 12 sub-assemblies. Such that the alloy fabrications can be outsourced and assembled at any suitable site for launch. The largest sub-assembly would be the central triangulated spaceframe @ 16 meters. Fore and aft cabins are 10 meters long. All suitable for delivery by road haulage.