In the quest for more efficient marine propulsion, free flow propellers have been shrouded and ducted as impellors for jet drives, typically powered by diesel engines. The 'Kort' style shrouding with or without stator blades, improves static thrust by around 10%, whereas jet-pumps are (generally) only really useful for higher speed vessels and remain expensive with through hull (internal engines & pumps), to stern nozzles.
Some of the most promising high tech designs do away with the conventional electric hub motor and shaft that drives a propeller, replacing that with a slender-section rim mounted motor, that is built into a (necessary) shroud in Kort fashion, meaning that the torque potential is also improved where direct drive is the order of the day, and the water flow is more linear for better conversion to thrust - and less wasted energy. These are called hydro-jets. They are easier to mount under a hull, as a pod, not taking up internal hull space.
Where our vessel is solar and wind powered, we need to convert the electrical energy we harvest, and then use it as efficiently as possible to make the most of renewable generation. We noticed Deep Speed after seeing an article in PlugBoats 22 September 2019, having researched the subject and discovered that other manufacturers were developing submerged thrusters, but that Deep Speed appeared to us to be hitting the spot with their approach.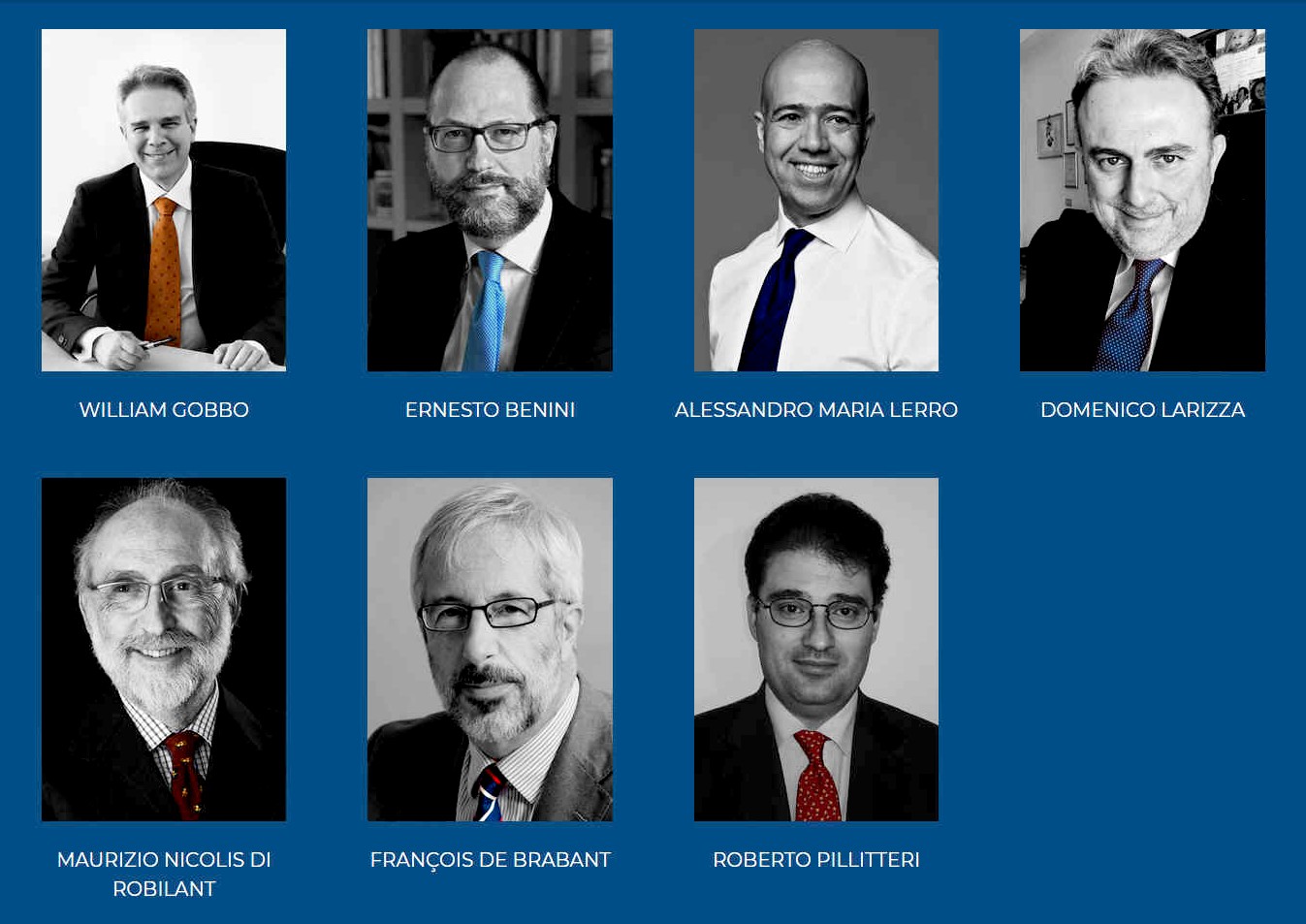 THE TEAM - The company was founded by William Gobbo and now includes a brilliant team of engineering developers, including Ernesto Benini, Alessandro Maria Lerro, Domenico Larizza, Maurizio Nicolis Robilant, Francois de Brabant and Roberto Pillitteri.
PLUGBOATS 23 FEB 2021 - DEEPSPEED WORKING ON 500kW ELECTRIC HYDROJET

Coming off a very successful crowdfunding campaign, an expanded DeepSpeed development team is working on a high power 500 kiloWatt electric hydrojet motor designed for work boats and vessels that sail hundreds of hours a year.

The company's December funding campaign raised €2.9 million (3.5M US$) in 17 days – easily blowing past the target of 2 million Euros. Deepspeed is now under the umbrella of a broader company (Sealence), and with the hiring of 5 new design engineers and a strategist in international finance has announced a new focus on higher power motors for luxury yachts and large commercial boats.

500 kilowatt electric hydrojet part of high power strategy

The new 500kW motor – the DS780 – has 1500 Nm (Newton meters) of torque and the engineering team claims a peak power thrust equivalent to a 780 horsepower engine. A smaller but still high power DS420 is also in development with a power rating of 220kW, torque of 560 Nm and a 420 hp equivalency. Both models are aiming for 2021 release.

As part of the strategic shift to higher power models, development has paused for the moment on the 120e model, so the DS740 and DS420 motors join the existing DS280RE to fill out a line of three outboard waterjet models.

Range of applications

This gives a wide range of boats that can be outfitted with the company's motors. The 420 has been designed for fast recreational hulls, while the 740 has been optimized to reach its maximum efficiency in the speed range from 16 to 26 knots on semi-planing hulls.

At the Genoa boat show last October the motors were showcased in the booths of two different manufacturers: Scanner Marine, which makes RIB and custom tenders, and Amer luxury yachts. Scanner's exhibit featured the Deepspeed on a stern drive set up, while the Amer stall had two hydrojets bolted to a prototype hull to demonstrate where twin motors are placed on a larger boat.

Regarding the yacht set-up, Sealence told Motor Boat & Yachting in a January article that the "longer-term goal is to offer a complete hybrid electric drivetrain package that includes a modular system of expandable lithium ion batteries, solar panels, a diesel range-extender and a range of different DeepSpeed jets all controlled by a single Smartbox. This will enable it to power a wide range of different craft from 9m to 24m."
RIMS, propellers, hydrojets and waterjets

The Deepspeed outboard electric hydrojet is similar in general concept to a regular rim motor, like the RAD system in the Pulse 58 from RS Electric boats, or the Vetus thrusters in the Old Nick canalboat we wrote about. Rather than having a propeller with blades attached to a central hub, the blades in rim motors are attached to the rim of the housing, with the water flowing – or being sucked – through the middle.

One of the advantages of a rim over traditional hub propellers is that they avoid something called 'tip loss' associated with propellers spinning at higher speeds.

This has to do with the fact that the prop blades move faster at their tips than than they do closer to the hub (the tips have to cover more distance in the same amount of time) and propeller blades are 'twisted' along the length of the blade to allow for this. But however the blades are angled there is an inevitable decline in efficiency – tip loss – at higher revolutions per minute.

Deepspeed's research shows that their motors actually become more efficient at higher speeds, and can be optimized, as noted above, for the speed ranges and general demands of different boat use. The Deepspeed units also have a long tunnel surrounding the rim setup that gives the motor the appearance of a turbine for a jet plane.

At its most basic, there are also similarities to a standard waterjet propulsion system – they both move the boat forward by adding momentum to the water and accelerating its flow. But most waterjets are inside the hull of the boat and have to take water up by impellers, then shoot it out at higher speeds through the transom. The Deepspeed outboard hydrojet just accelerates the flow of the water it is travelling through.

It has been quite the journey for Deepspeed founder William Gobbo since he first imagined his electric hydrojet in 2007. The company now has a team of 10 designers, 3 professors and a Formula1 H20 powerboat racing pilot, a very successful funding campaign under its belt and a line up of three exciting motors with a plan to launch them in 2021. There is a rumour they are working on an even more powerful motor. Stay tuned.
PLUGBOATS 22 SEPTEMBER 2019 An Italian hydrojet to revolutionize electric boats?

DeepSpeed, an electric hydrojet engine used as an outboard rather than an inboard is causing a stir at the Genoa Boat show this week with its efficiency and speed results.

The concept came about because the price of replacing a V8 fossil fuel motor on a boat owned by DeepSpeed founder William Gobbo in 2007 got him thinking that there must be a better, cleaner solution to getting a boat through water.

He looked at electric motor options and saw they all had propellers which then got him to wondering why there wasn't anything like a jet engine as an option. After all, airplanes had ditched propellers for turbines decades ago. There must have been a reasons. Why was boating still stuck on propellers?

Assembled an international team of experts

Sr. Gobbo's expertise was actually in the banking and information management industry, not engineering, so he began to ask others who did know engineering and gathered a team around him that now includes experts in fluid dynamics, mechanics, electronics, computer science, design, communication and prototyping. They come from six countries and there there are 2 professors, 2 researchers, 11 engineers, 4 designers, an 1 F1 H2O powerboat pilot…and most importantly, one luminary.

The luminary is Professor Ernesto Benini of the University of Padua a leading international expert on fluid dynamics experts applied to aeronautical propulsion.

Gobbo went to see Benini in 2017, after committing almost a decade and considerable amounts of money to formulate and validate his theory and commission engineering drawings and plans.
"I knew I had something" he told Italian business daily Il Sole 24 Ore "but I needed scientific bases to support my intuition."
Potential was immediately apparent to the professor

Professor Benini immediately saw that the idea of positioning a water jet engine as an outboard overcame all of the limits of traditional water jet propulsion systems (whether gas powered or electric) which were all positioned inside the hull of the boat.

The biggest difference is that the inlet flow of water becomes dynamic. With jets inside the hull the flow is static, determined by the motor only, but with an outboard jet the water flowing through the jet as it moves through the water creates a dynamic flow: it increase with speed. In essence the faster the boat goes…the greater the flow…the faster the boat goes – and with increasing efficiency.

"When I entered Professor Benini's office" recalls the entrepreneur "I found a professor of fluid dynamics with courteous and reserved ways. When I left I left a boy full of enthusiasm"

So much enthusiasm that Benini immediately joined the team, which resulted in increased interest from investors and Italy's scientific community as a whole.

In 2018 the DeepSpeed propulsion system achieved "Seal of Excellence" certification from the European Union's Horizon 2020 department, which is only given to 3 out of 1,000 applicants. This in turn has led to investments of almost €1.2M from various Italian and European science, technology and startup funds. They are in contention for a Horizon loan of €2M and DeepSpeed's facebook page has notification of a crowd funding effort, but no details have yet been posted.