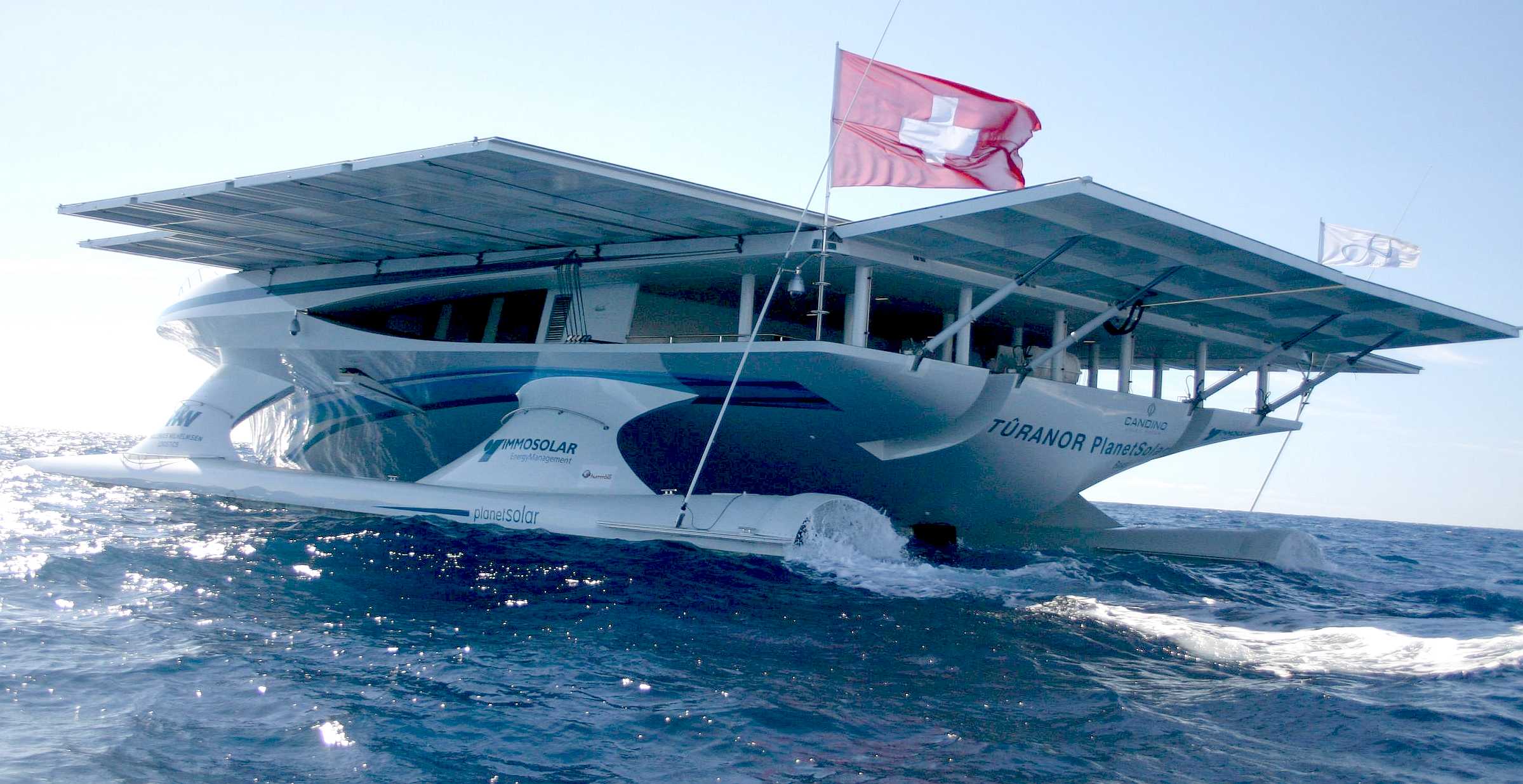 PlanetSolar heading out into uncharted technical waters. The theory was in place, but nobody knew if this solar powered boat could make it. But they did!
It takes those with true grit to back an event with a relatively high risk factor, such as a high performance ocean yacht race. It is a leap of faith, that only a few are prepared to countenance.
These qualities are what has built some of the finest organizations in the world into what they are today. Forged into innovative entities that drive technology forward, giving people the quality products and services they need to live a better life, through sustainable business practices and a responsible moral compass.
If these aims align with your beliefs or interests, we have reserved a place in history for you, on what will be the hull of both the largest and fastest electric ship powered by nature - in the world.
For benefactors not wishing to be identified, total anonymity is assured.
ELIZABETH SWANN CONSORTIUM A - Z
| | |
| --- | --- |
| ELIZABETH SWAN FUNDING PARTNERS | - |
| Diamond | .... |
| Ruby | .... |
| Emerald | .... |
| Pearl | .... |
| Platinum | .... |
| Gold | .... |
| FUNDING ASSOCIATES | - |
| .... | .... |
| .... | .... |
| ... | .... |
| ... | .... |
| ... | .... |
| ... | .... |
| ... | .... |
| ... | .... |
| ... | .... |
| ANONYMOUS BENEFACTORS | - |
| .... | .... |
| .... | .... |
For your contribution, we offer is a chance to join a select group, to secure a place in history, in the fight against climate change and acid oceans, as we attempt to raise the bar for zero carbon shipping. Thus providing real world trials of ground breaking hull design, allied to the most advanced Geospatial AI data analytics under development.
Bearing in mind that the world needs transport security, to keep the economies of the United Nations alive and thriving.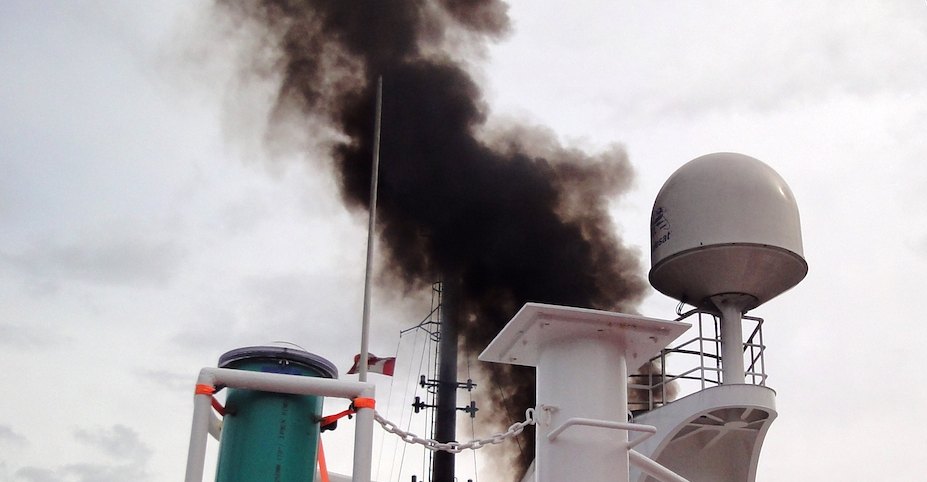 The Cleaner Ocean Foundation works to help protect the "seven seas" from the effects of anthropogenic atmospheric pollution like this ship that is belching diesel fumes like there is no tomorrow. We'd like to preserve tomorrow for our children. You can help us to make this scene a thing of the past.
THE REWARD
Is knowing that you are contributing to man's knowledge, and human endeavours in carrying out one of the largest series of performance ocean experiments, using (and developing) the latest geospatial AI data assimilation and analytics - as a design tool for zero carbon ships of the future.
So providing an alternative solution to the shipping world, in the face of rising fuel costs and ever stringent emissions restrictions.
WHY ARE WE DOING THIS?
Because we can, and because we can, we must.
WHAT IS THE RECORD TO BEAT?
The current solar powered electric record holder is the Tūranor PlanetSolar, seen below. The pioneering Swiss-German team managed 5.3 knots across the Atlantic.