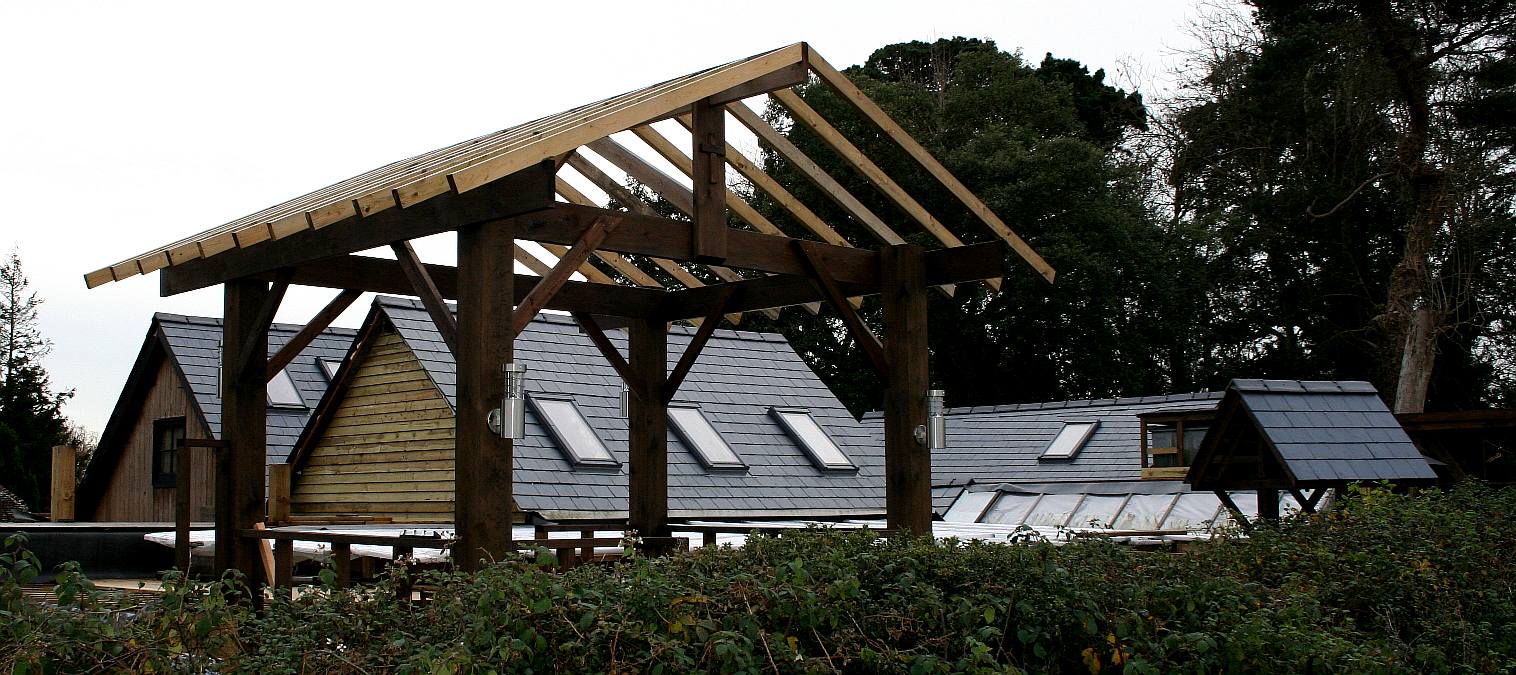 HQ: Tucked away quietly in a private park in the Sussex countryside, this is the Cleaner Ocean Foundation's very modest base of operations. Small means low overheads, but thinking creatively requires only imagination and the ability to think outside the box.
The Cleaner Ocean Foundation (COF) is a small independent organization dedicated to keeping the seven seas as healthy as it can reasonably be, by floating ideas and developing concepts designed to influence policy makers and stimulate prominent international players.
WORKSHOPS: We have two workshops and a flat concrete area for the fabrication of boats and parts. This is the metal working shop, where small cars had previously been hand constructed from scratch, two of them electric.
COF headquarters is located outside the villages of Herstmonceux and Windmill Hill in Sussex, about 8 miles from the south coast of England, with in-house workshops for model build and testing, a robotics laboratory, a water test tank, and facilities on the South Coast, English Channel, near Eastbourne, as a base during any pre-attempt trials, fitting out, etc.
COF expertise consists of three skilled boat builders, one of whom is a naval architect, and another a welder-fabricator. They also have a CAD jockey and IP man, who manages special projects, this is apart from their directors (trustees) and admin staff, that lubricate the administrative wheels, a brilliant accountant and bank manager.
COF operates two vehicles, a VW Camper Van, and an electric i3 BMW. The Camper is strictly for events, the BMW is for ordinary business and staff transport.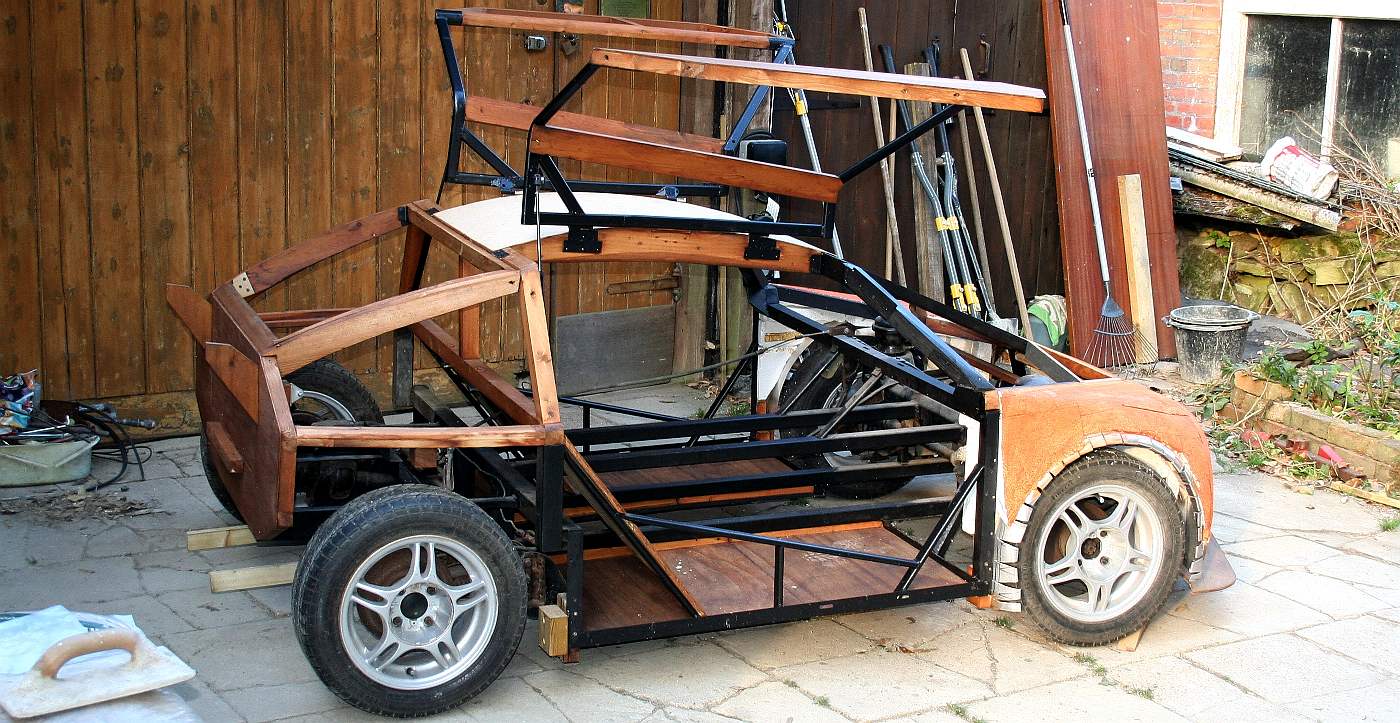 A team of student volunteers helped to build this gull wing electric sports car, to teach them design and welding skills, going back to the days when cars were hand built custom specials. It is a hydrogen / battery hybrid. Able to run on fuel cells, and at the flick of a switch, change out the fuel cell cartridge, for a conventional lithium cartridge. The cartridges would be compatible with low cost (flatpack) service stations, as a means to load level the National Grid - instead of wasting energy. We expect that the Foundation was too small to receive funding under the then rules of the Automotive Transformation Fund. They would not provide any feedback, leaving us to assume something akin to cronyism. It's anyone's guess after the PPE £29 million revelations. And major corruption in Europe.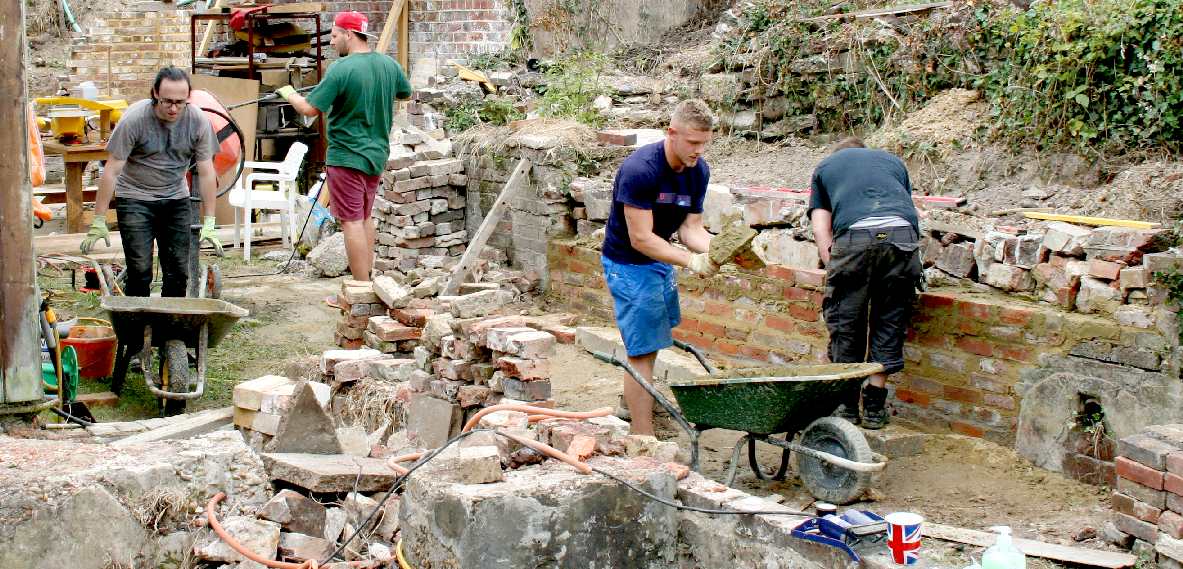 FROM THIS: We needed a clean working environment to graft on electronics and to further develop working models of autonomous vessels. What you see on the left in this picture is now our robot lab - seen below. We needed to conserve all the historic retaining walls of the for industrial site. A decent bunch of students, all working together towards a common aim.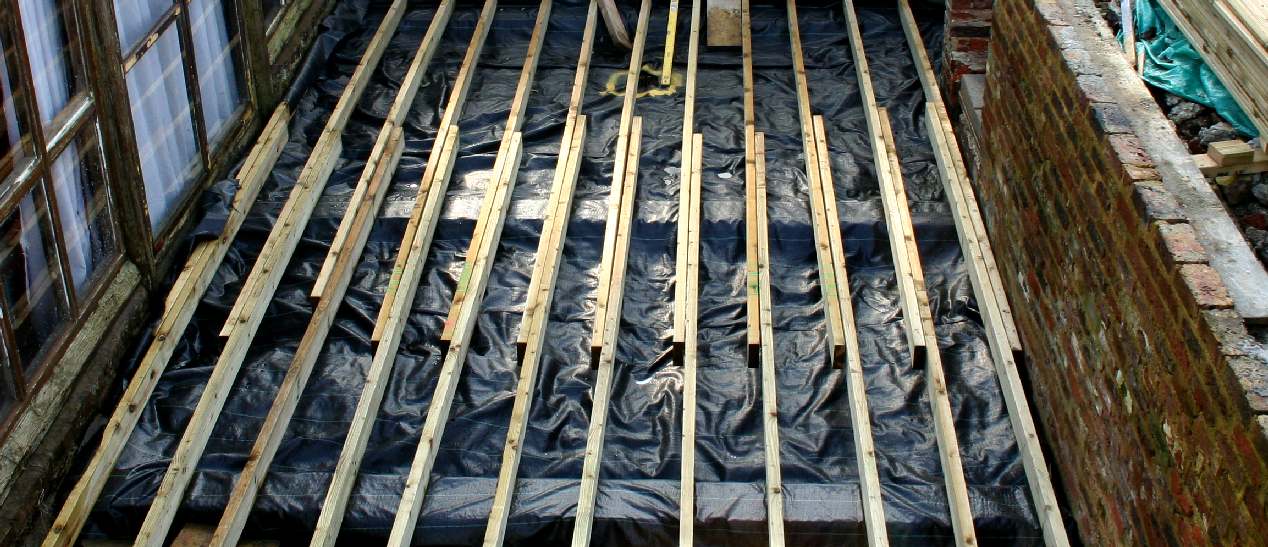 TROUGH THIS: The concrete footings installed and level, so that joists could be fixed to the wall plates. Drainage was important in case of flooding if the sluice gate leaked on in case of accidents.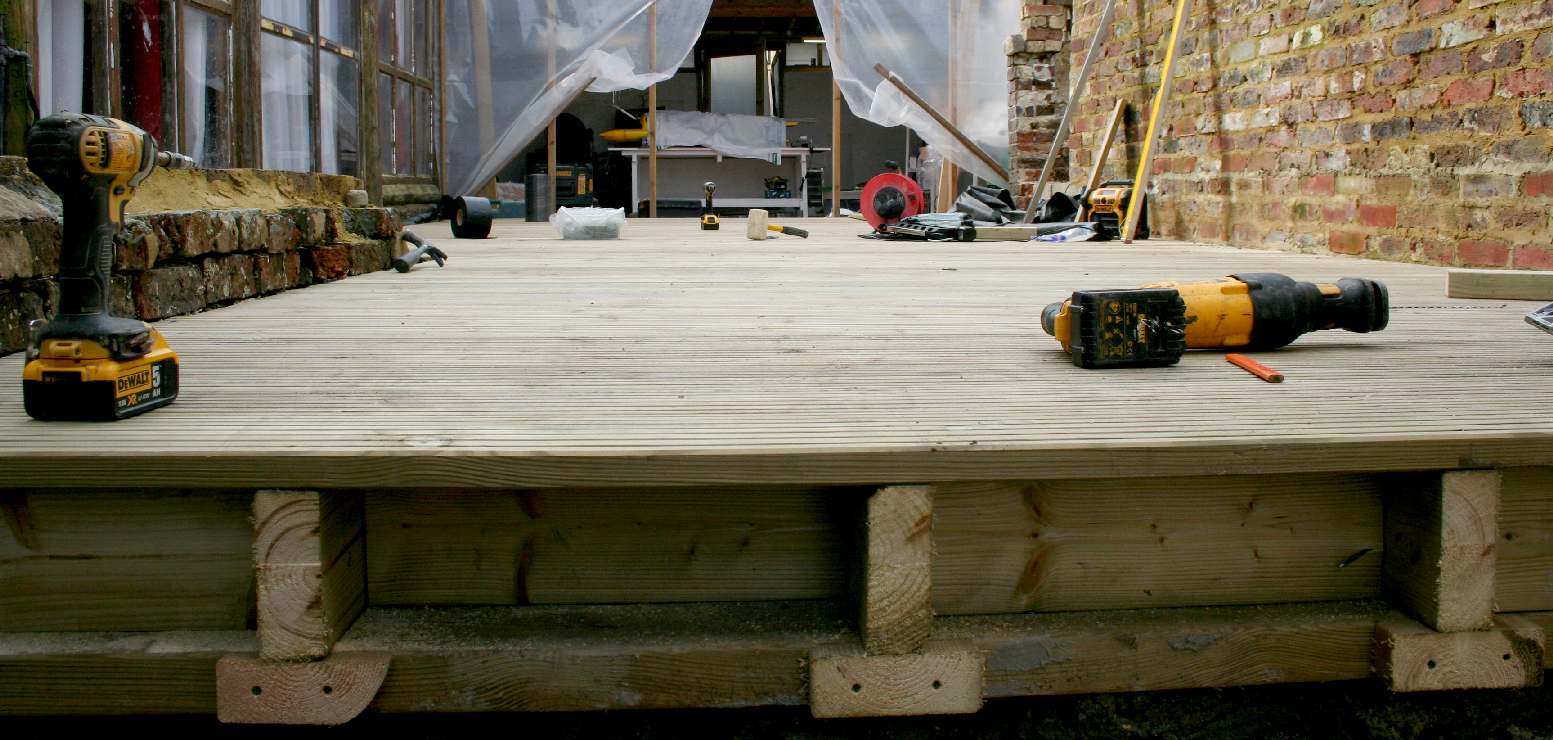 TO THIS: The decking is fitted to the joists. Then we needed a roof. You can see the SeaVax in the background, with temporary polythene sheeting that is all keeping the elements out at this stage. Now there is laminated glass and a roof over the decking.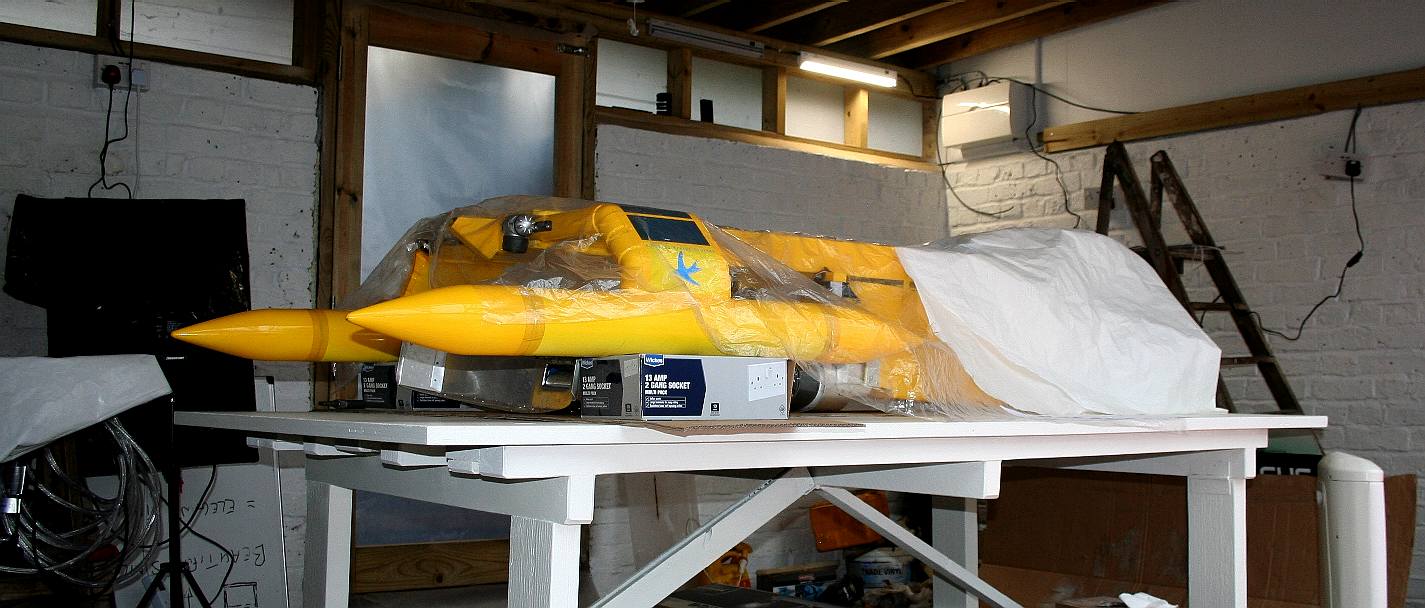 THE ROBOT LAB: The robotics laboratory roofed and dry with power and lighting to enable further development of scale models used for testing, such as the SeaVax proof of concept model, without taking away workshop space that is used for constructing full size components. Sometimes full size cars prototypes.
TEST TANK - FROM THIS: It was a courtyard set into a hillside, previously used by the RAF during WWII for radio transmissions, alongside a bomb shelter set deeper into the hillside (left). The main building was a makeshift hospital for wounded airmen during hostilities. All nicely recycled and converted.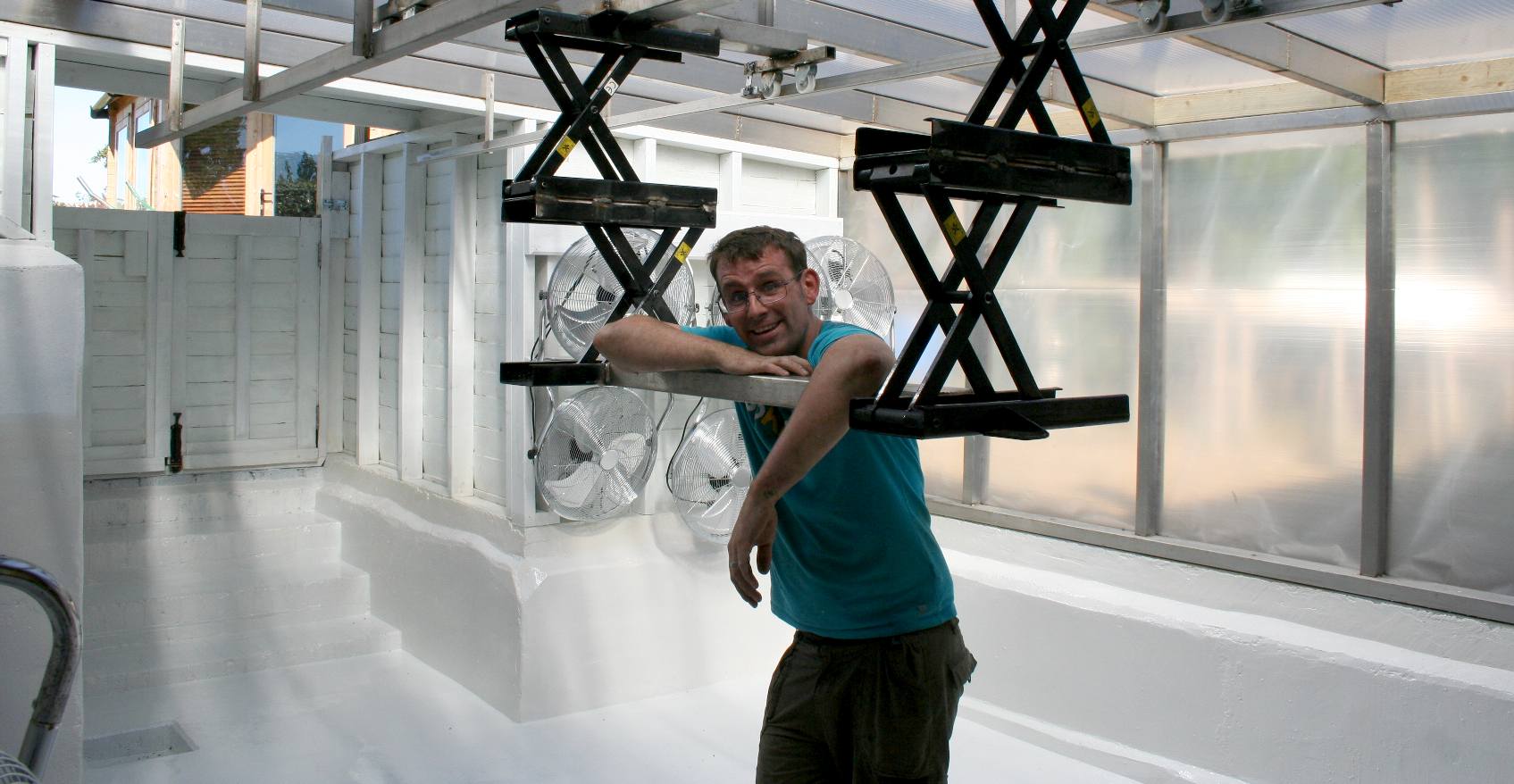 TO THIS WATER BASIN - The test tank and plumbing expert, (resting on his laurels). Water from this basin is pumped into the underground holding tank, seen below. By this means we can service the testing equipment and set up new experiments quickly.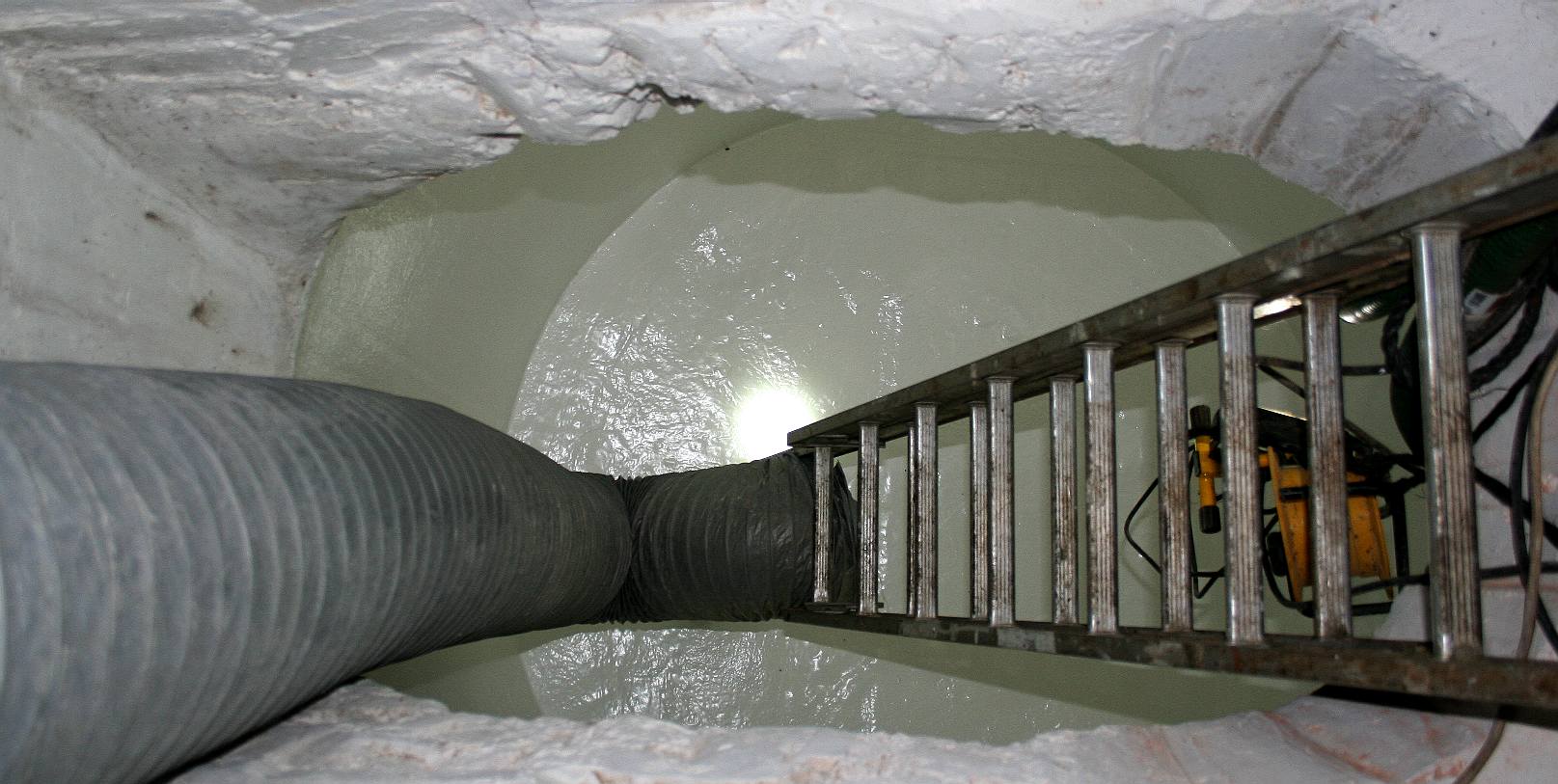 UNDERGROUND - Water storage tank for transfers to and from the water basin seen above. This means we recycle water, each time passing through a filter via pumps.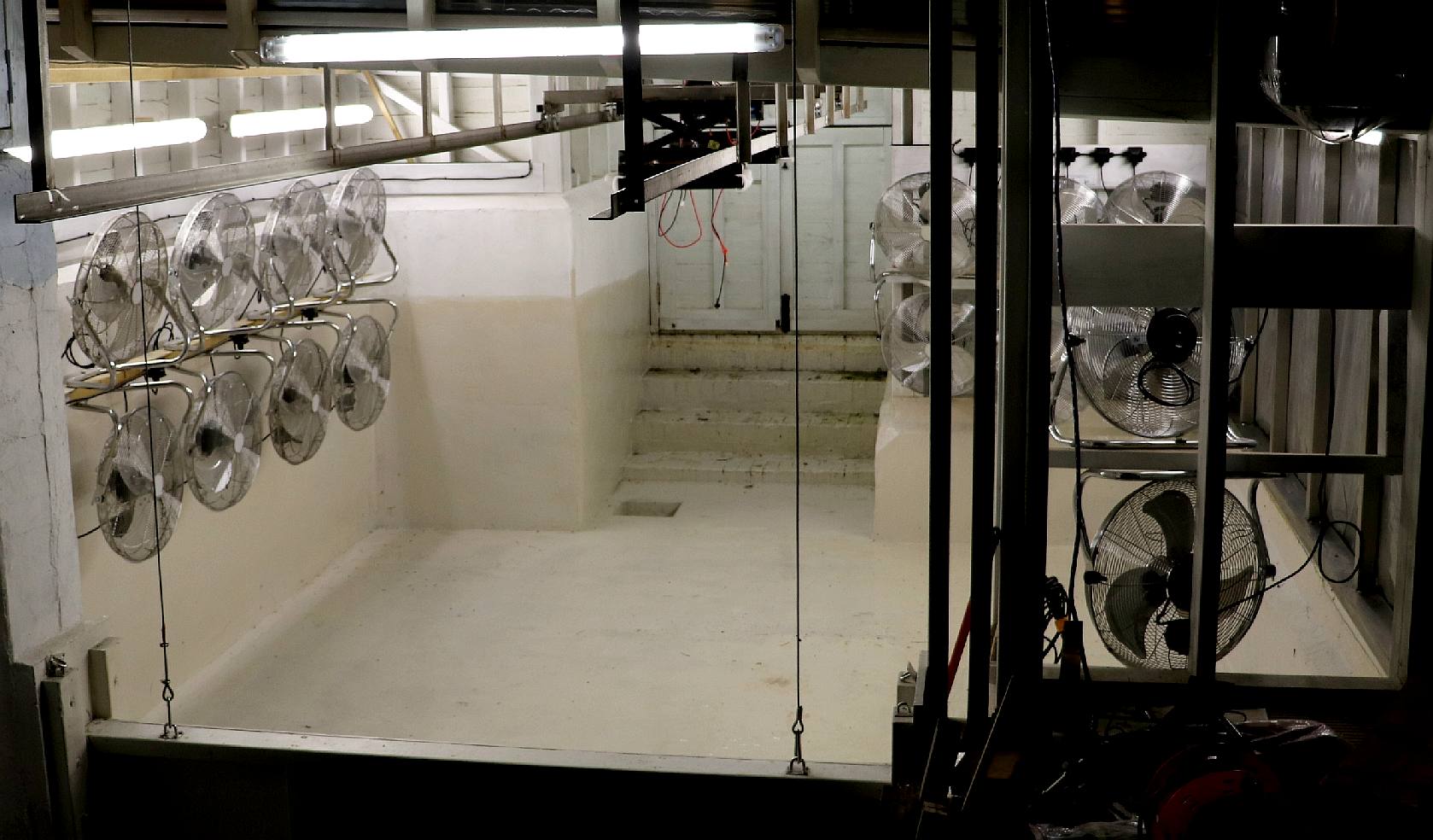 LIGHTING - The compact unit re-circulates water using vanes that are put into the tank for drag and wave tests. The tank can be emptied and refilled in forty minutes. Twenty minutes for each transfer to and from the underground holding tank. This unit is ideal for low cost conceptualization, before detailed CFD, or other development.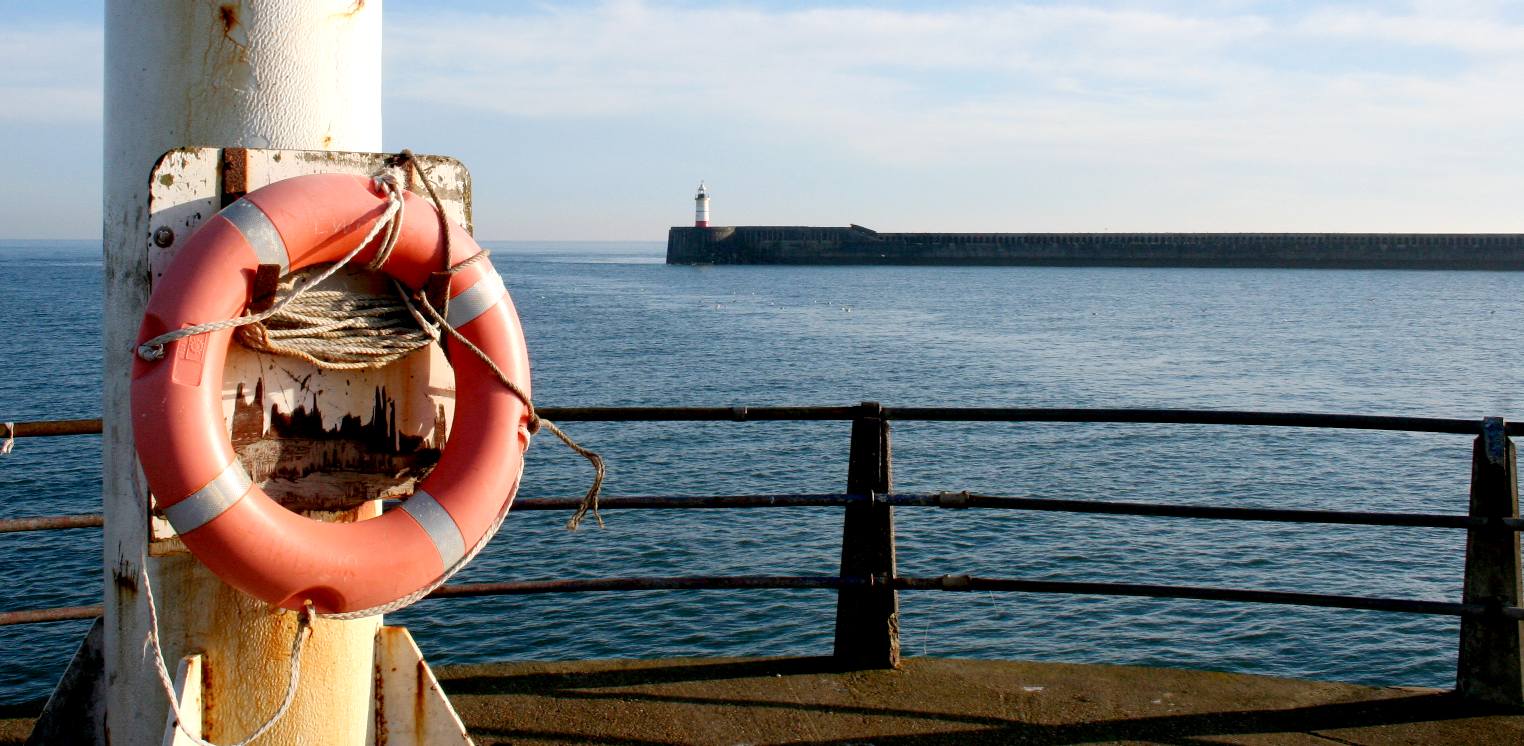 NEWHAVEN - Is a local harbour that offers shelter and provisioning for work and pleasure boats, just a few miles along the coast from Eastbourne.

EASTBOURNE - We have an arrangement where we can use the facilities on this beach for hosting events, including workshop facilities. This is a few miles further east along the English Channel, from Newhaven.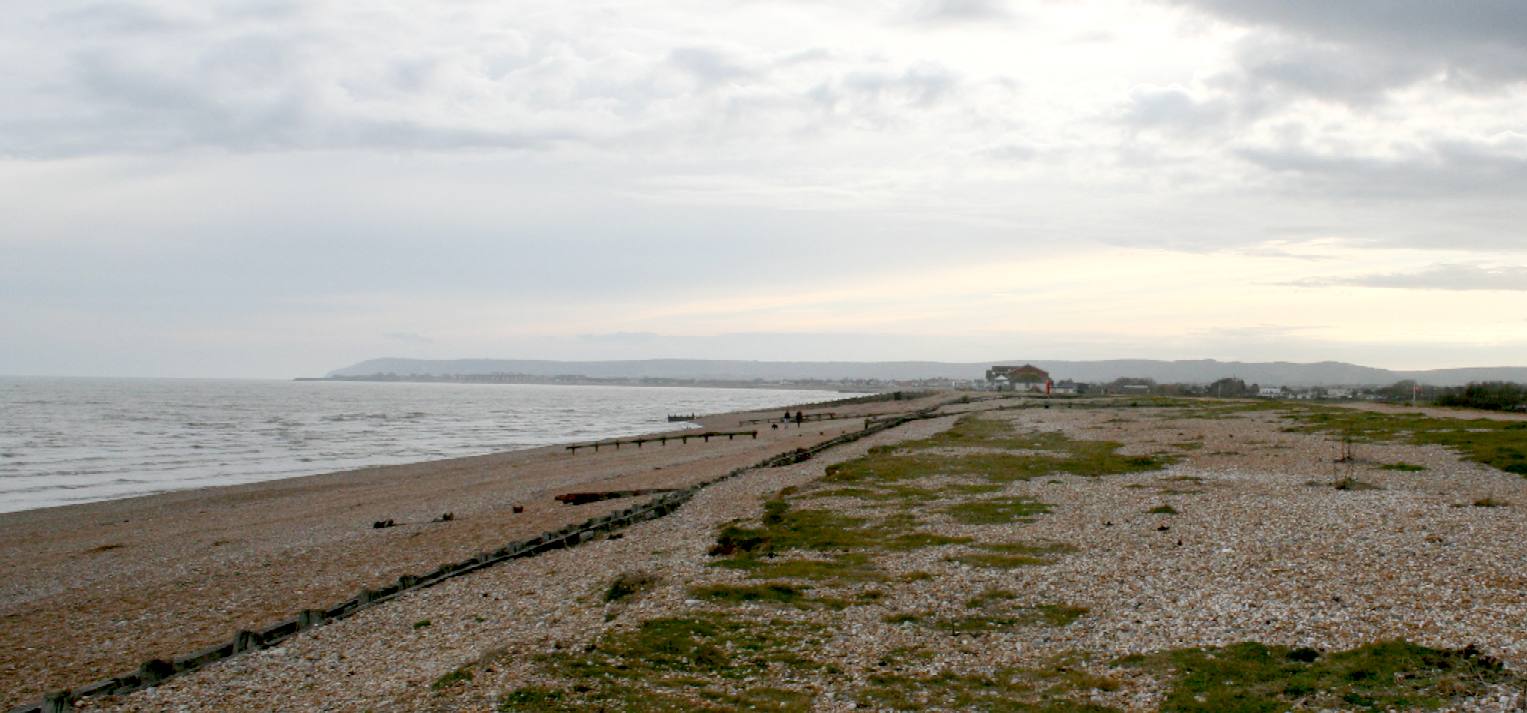 NORMAN'S BAY - This is another potential site offering longer term mooring, during trials. You can see Eastbourne in the distance. The Southern Queen pleasure cruiser was launched near here.

HASTINGS - Even further east, we have the largest beach launched fishing fleet in the world. Together, these facilities give the Elizabeth Swann team many options during development and trials in the lead up to a Channel Crossing. Eastbourne also has the Sovereign Harbour, where the inner marina facilities are not accessible, but where the outer harbour can accommodate the Swann.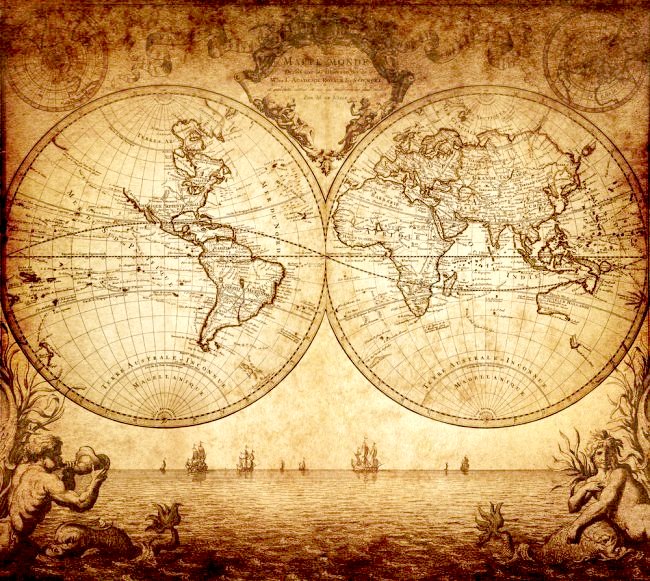 The Cleaner Ocean Foundation works to help protect the "seven seas" from pollution and the effects of anthropogenic global warming.
We are building a consortium of partners and suppliers for the Elizabeth Swann project. Please contact Mrs Briggette Dusart (Managing Trustee) or Jameson Hunter:
Email: growth@blue-growth.org jameson@jules-verne.org
You need not operate in the marine sphere to join in this adventure, merely share an interest in conserving the ocean.
The Foundation is an equal opportunities employer, compliant with the Equality Act 2010.