In the quest for more efficient marine propulsion, we are partnering with Flowfit, to power the solar wings that track the sun, and raise and lower the turbine mast that improves generating ability.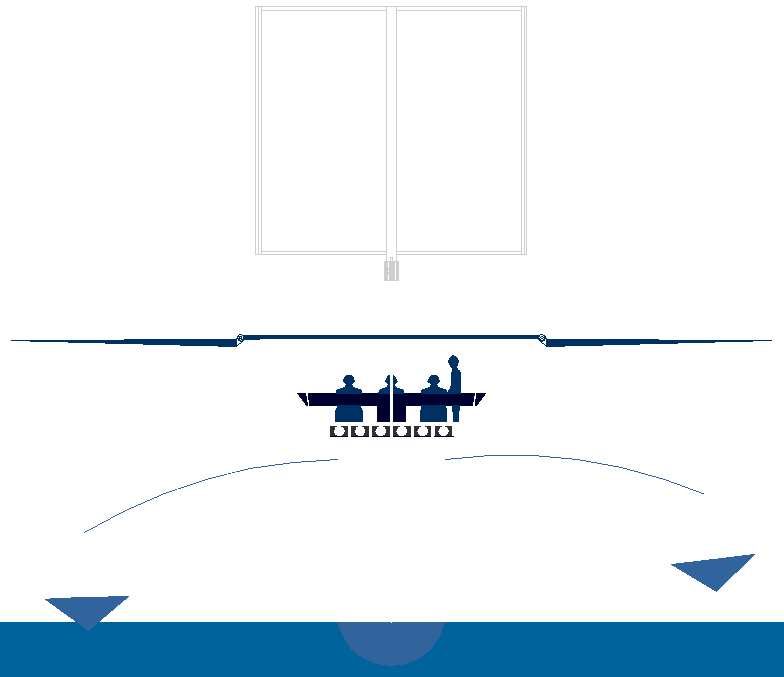 ACTIVE HULL TECHNOLOGY - The trimaran hull may be trimmed to reduce running resistance in suitable conditions - to in-effect - become a stabilized monohull. The leg that is lifted, does not contact wave tips so often, considerably reducing wave drag interference. A 'Vee' form on the sponson outriggers, softens hull impacts when gliding through the water. Flowfit hydraulic actuators will be used to lift and lower the articulated legs.
Flowfit technology kept us supplied with all of our hydraulic needs in 2019, when we were testing the operation of a mast on a test rig built on a converted Ford Transit van, with the help of a gifted masters degree student from Belgium. Parts supply when we needed something quickly was extremely fast, virtually next day - oiling the wheels of innovation.