Elizabeth Swann (later to become Elizabeth Turner) is a fictional character in the Pirates of the Caribbean film series. She appears in The Curse of the Black Pearl (2003) and three of its sequels, Dead Man's Chest (2006), At World's End (2007) and Dead Men Tell No Tales (2017).
She is portrayed by Keira Knightley. She is known to use the alias "Elizabeth Turner", but this later becomes her married name when she weds the character Will Turner who is played by Orlando Bloom. The main antogonist in the mix is Captain Hector Barbossa, played by Geoffrey Rush.
Kiera Knightly, as the character, Elizabeth Swann, part inspired us to naming a solar powered vessel, as a salute to the fictional Pirates of the Caribbean character. Special mentions to Johnny Depp for his portrayal of Captain Jack Sparrow and Disney for such excellent casting. The series was produced by (Jerry Bruckheimer) with direction from Gore Verbinski, and script writing by Ted Elliot and Terry Rossio.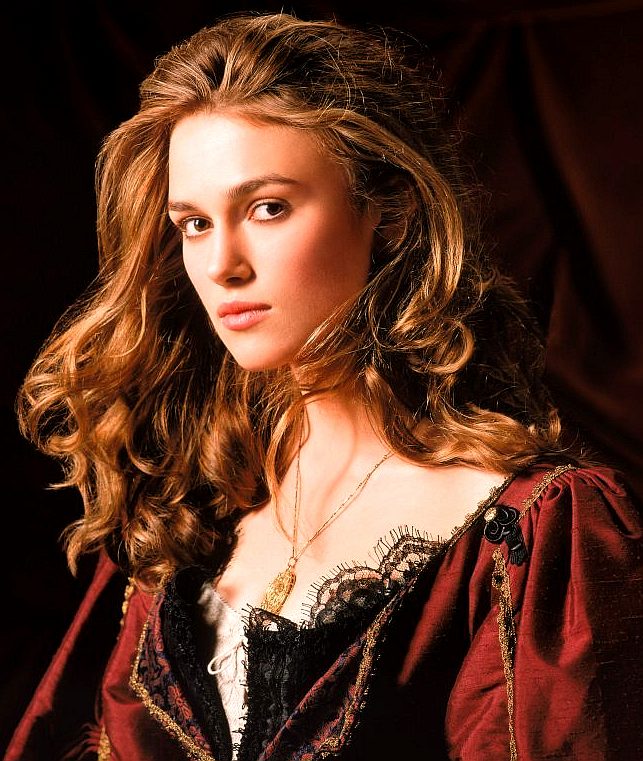 Kiera Knightly as Miss Elizabeth Swann in an absolutely stunning outfit
Please use our A-Z INDEX to navigate this site