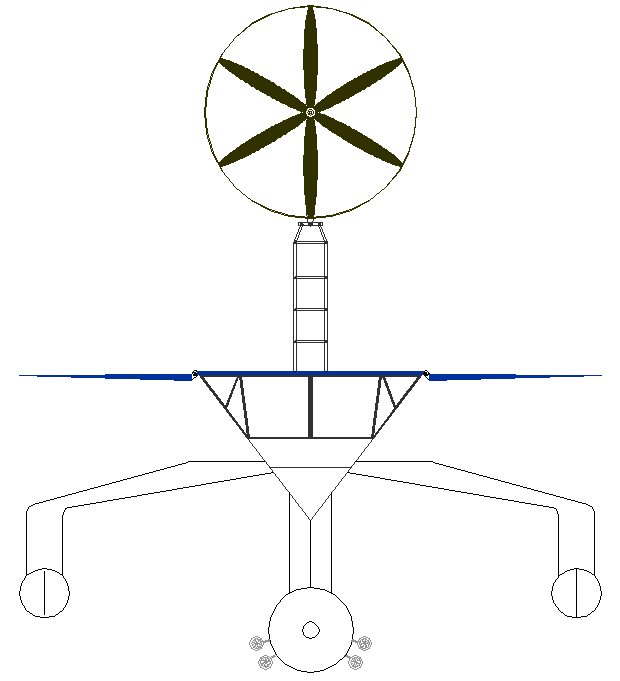 CAD diagram showing solar wings unfolded to their horizontal position and the wind turbine mast raised.
PRACTICAL EXPERIMENT 2019
With the generous help of an engineering student from Belgium, the Foundation funded the development of a test rig designed to improve knowledge of the proposed wind turbine mast and folding solar wings, part of the design concept of the Elizabeth Swann. A Ford Transit was chosen as the donor vehicle to give us mobility, where workshop facilities are modest and space limited.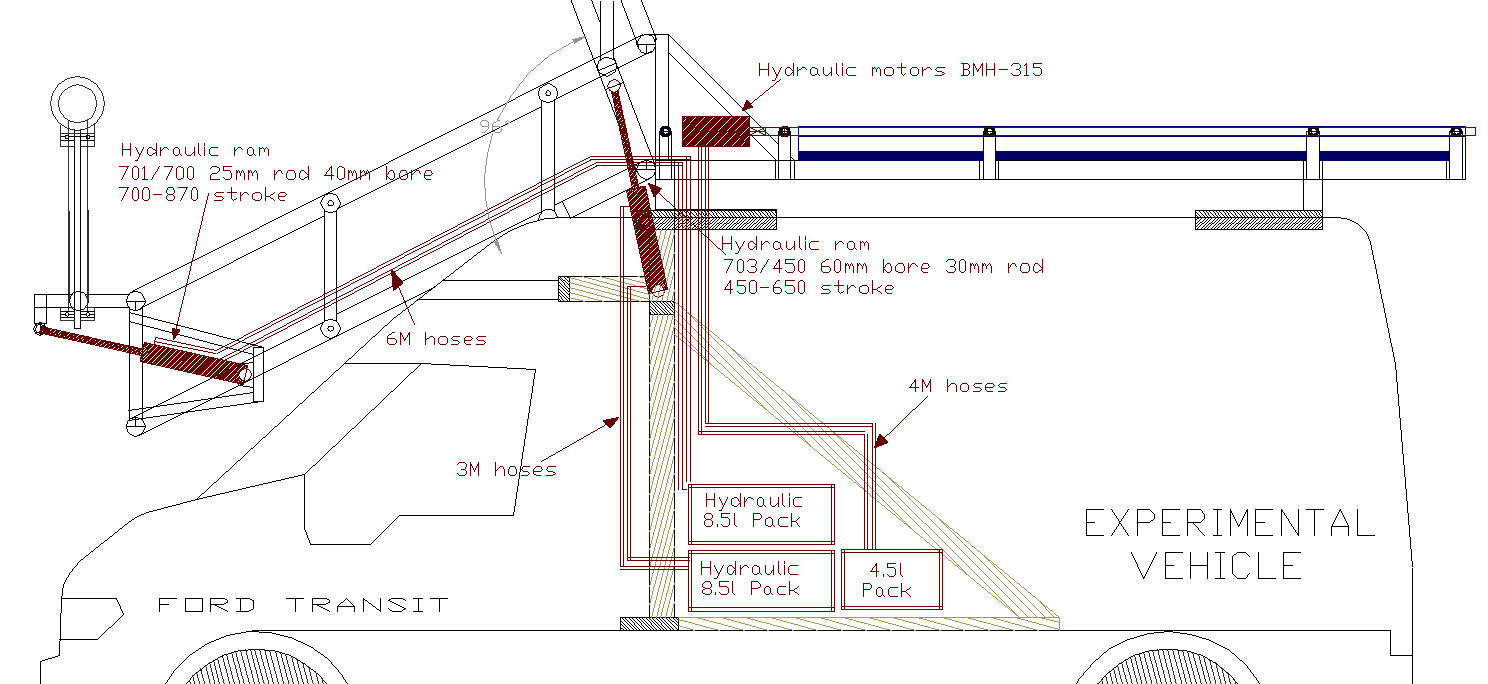 ARRAYS - BOOM - MASTS - INTERIOR - PAINTING - ROBOTICS - WELDING - WIND TURBINES
As with the design of the boat, we used a CAD program to work out the angles, to be sure the Transit van could contain and support the test rig, and then to dimension the parts for cutting steel sections and then to fabricate the parts, using MIG welding equipment for joining. We only had 3 months from start to finish to complete this phase of the test rig.
Our guest from Liege, spent another 3 months in Belgium working on a computer program to control the lifting and lowering of the boom, in relation to safe wind speed.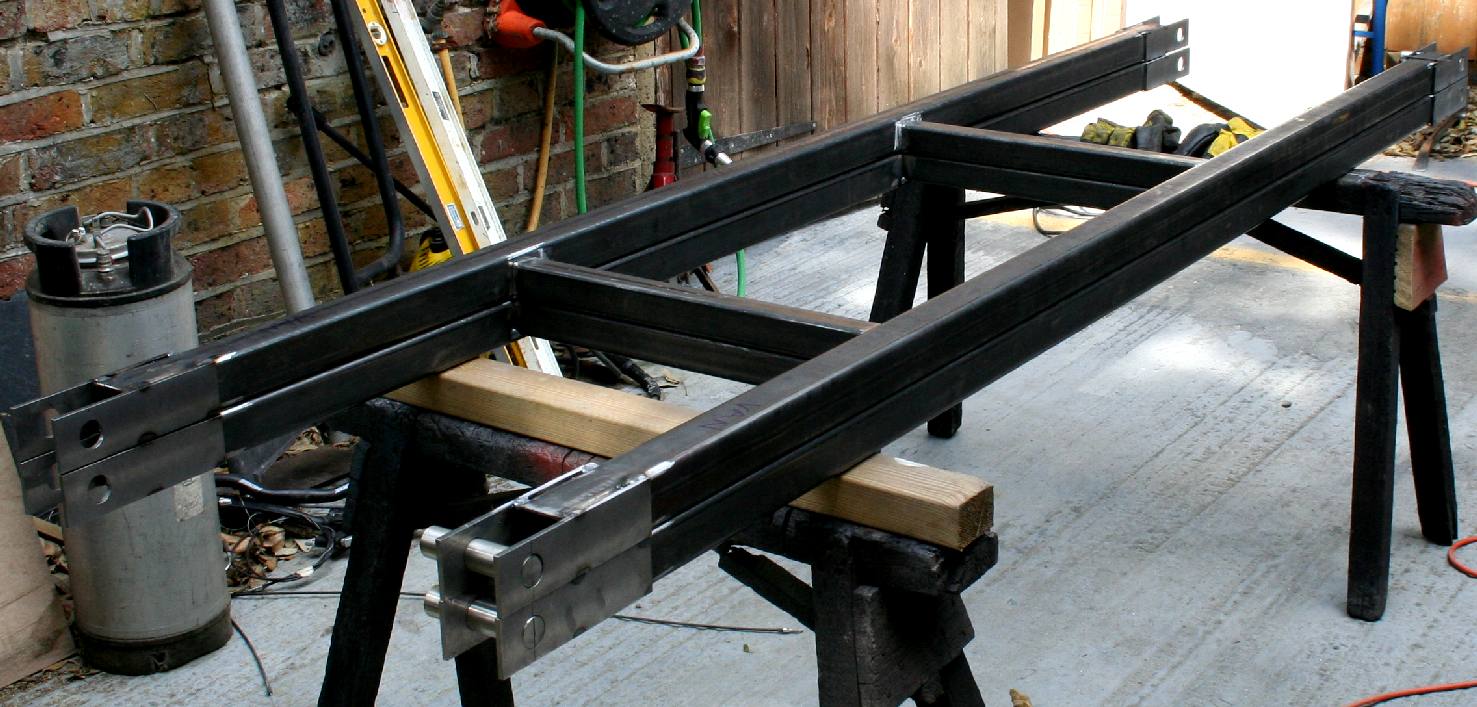 WELDING: Fabricating the prototype masts in steel.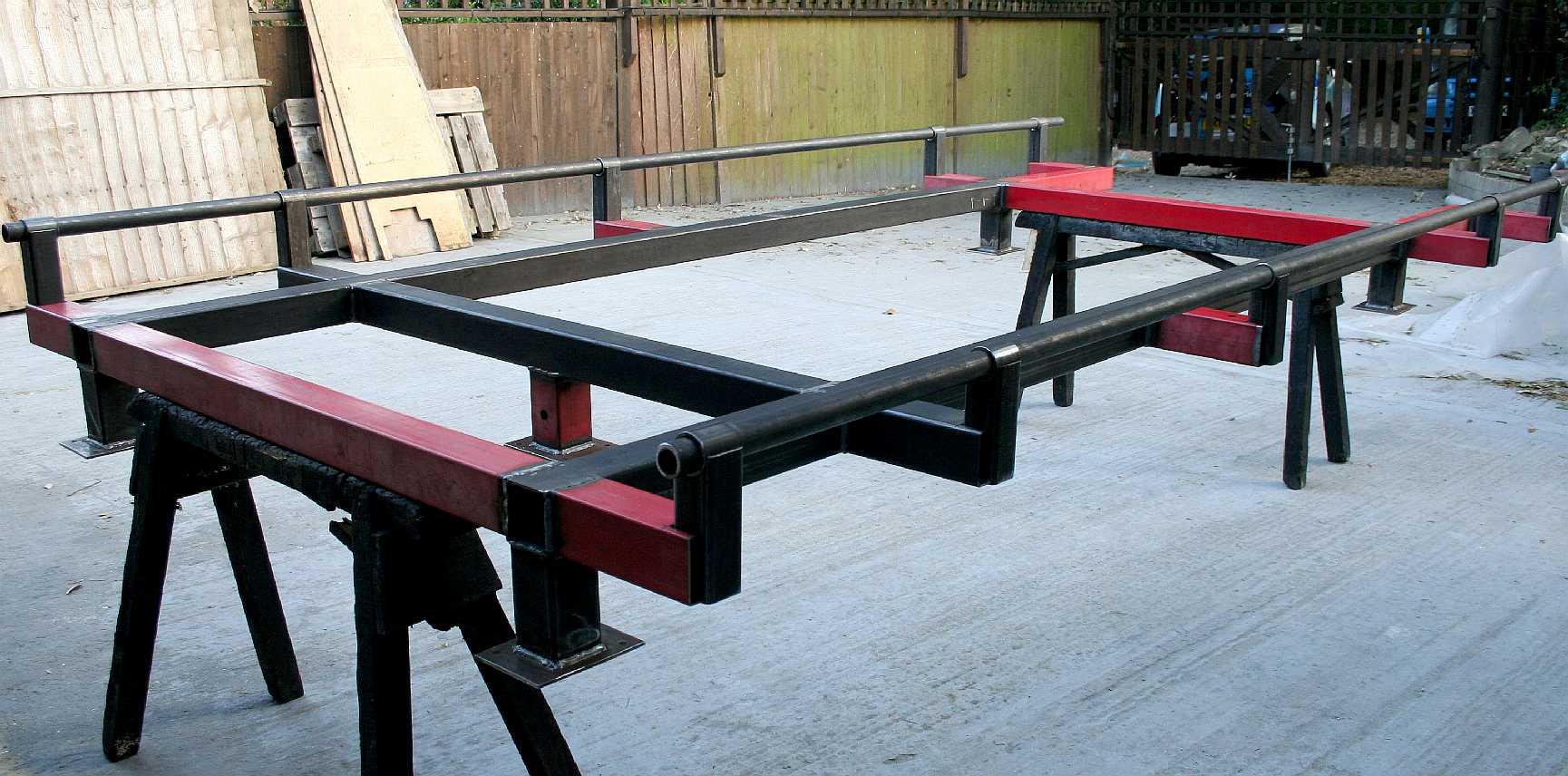 FABRICATION: Jigging the bearings for the wing shafts.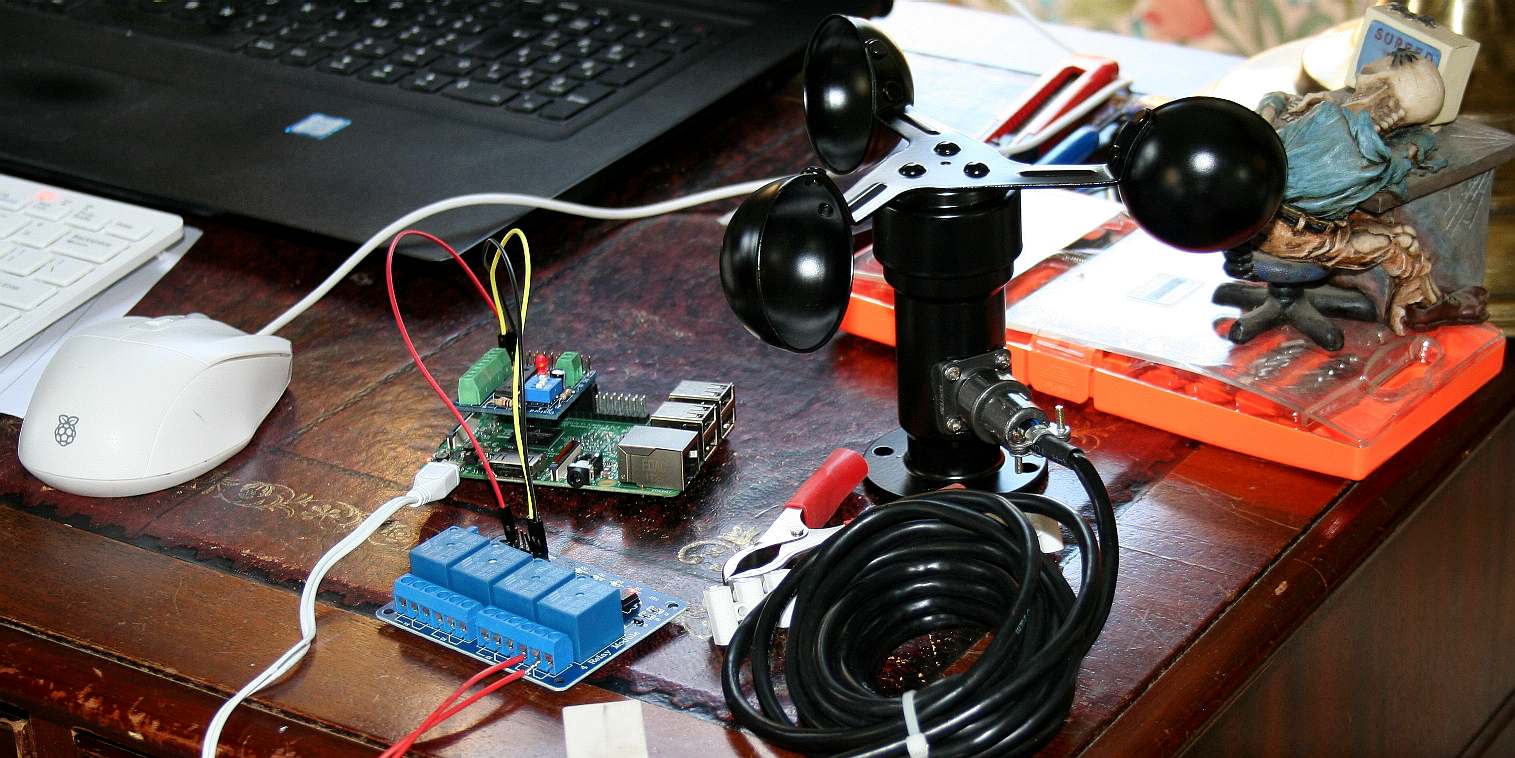 RASPBERRY: Programming a Pi to control the mast raising/lowering with measurements of wind speed via two anemometers for positional safety.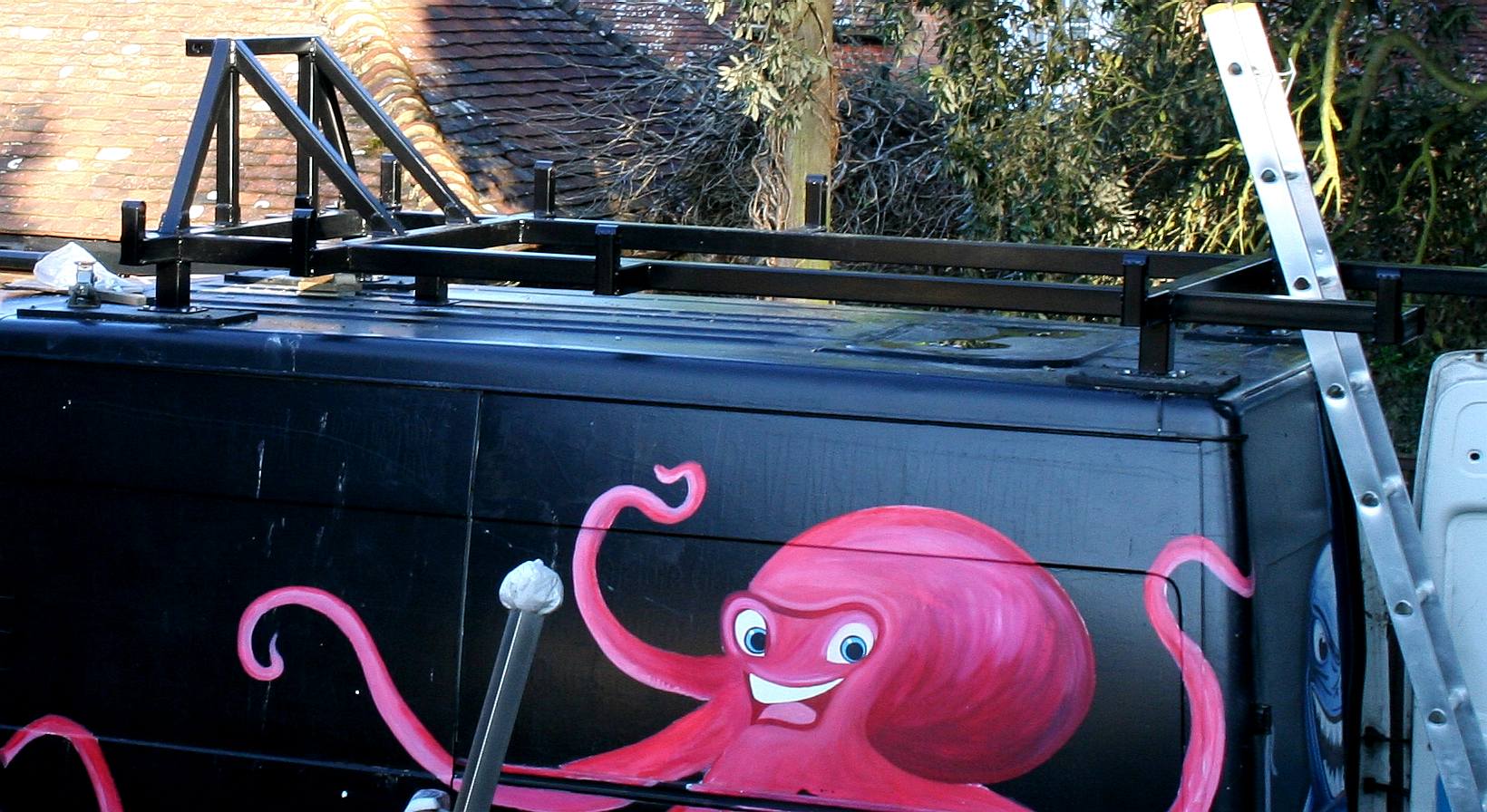 WINGS FOLDED: Diagrams of the roof mounted frame, showing solar wings folded against high winds.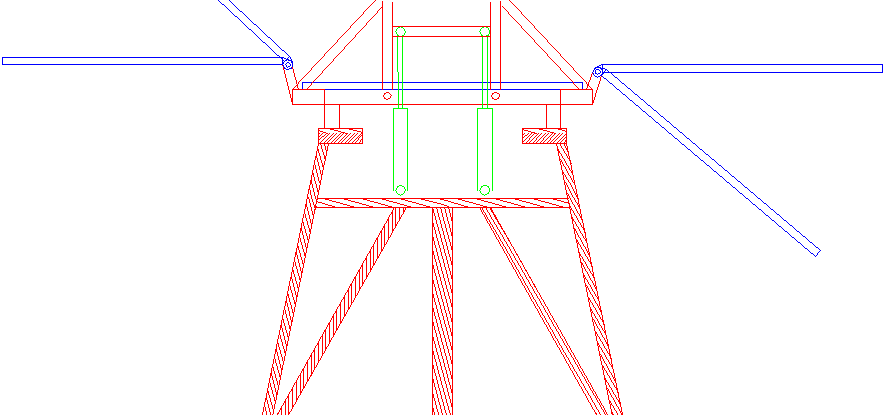 WINGS OPEN: Diagrams of the roof mounted frame, showing solar wings folded opened and angular changes for tracking the sun.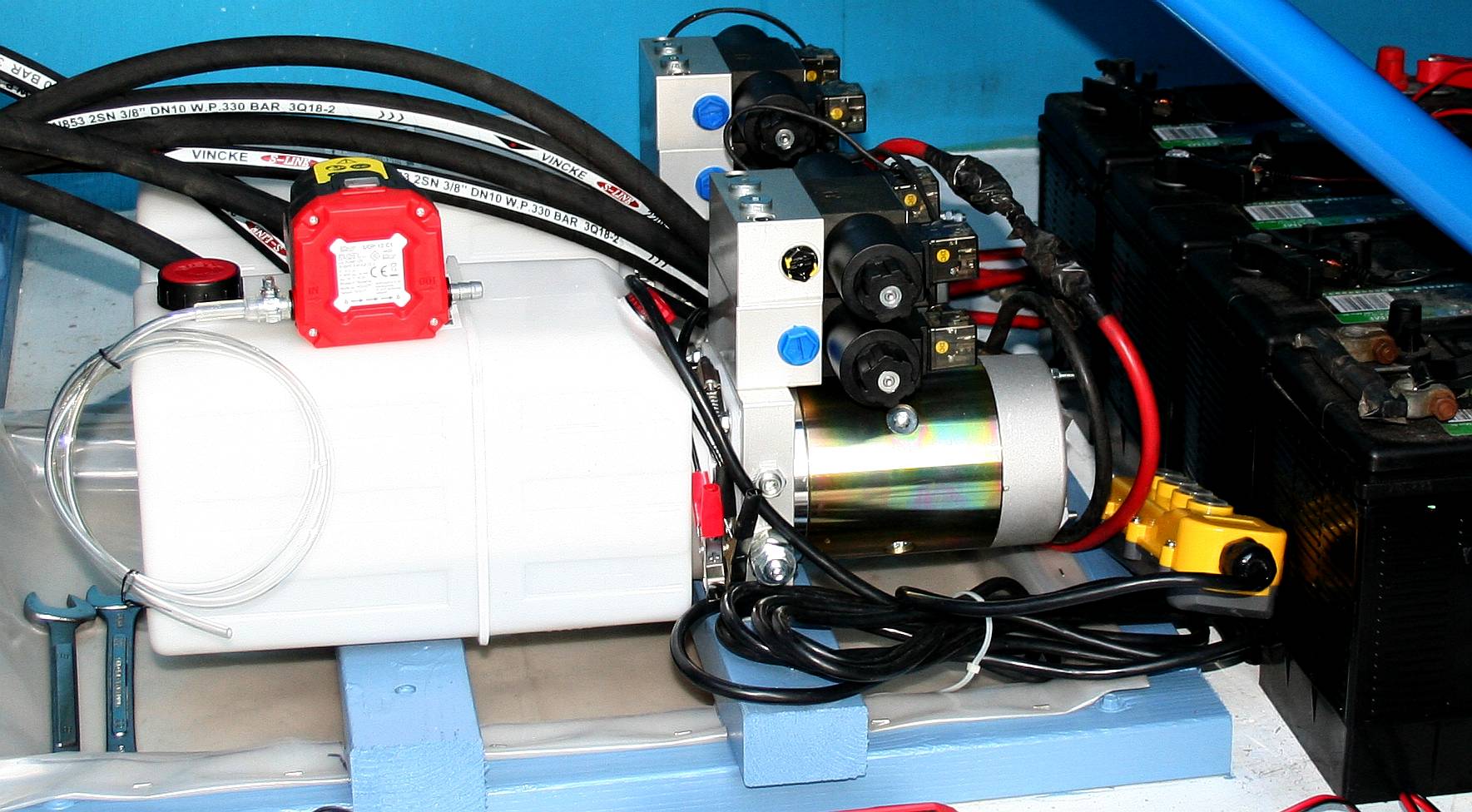 HYDRAULICS: Twin power packs, for mast raising lowering and furling operations.