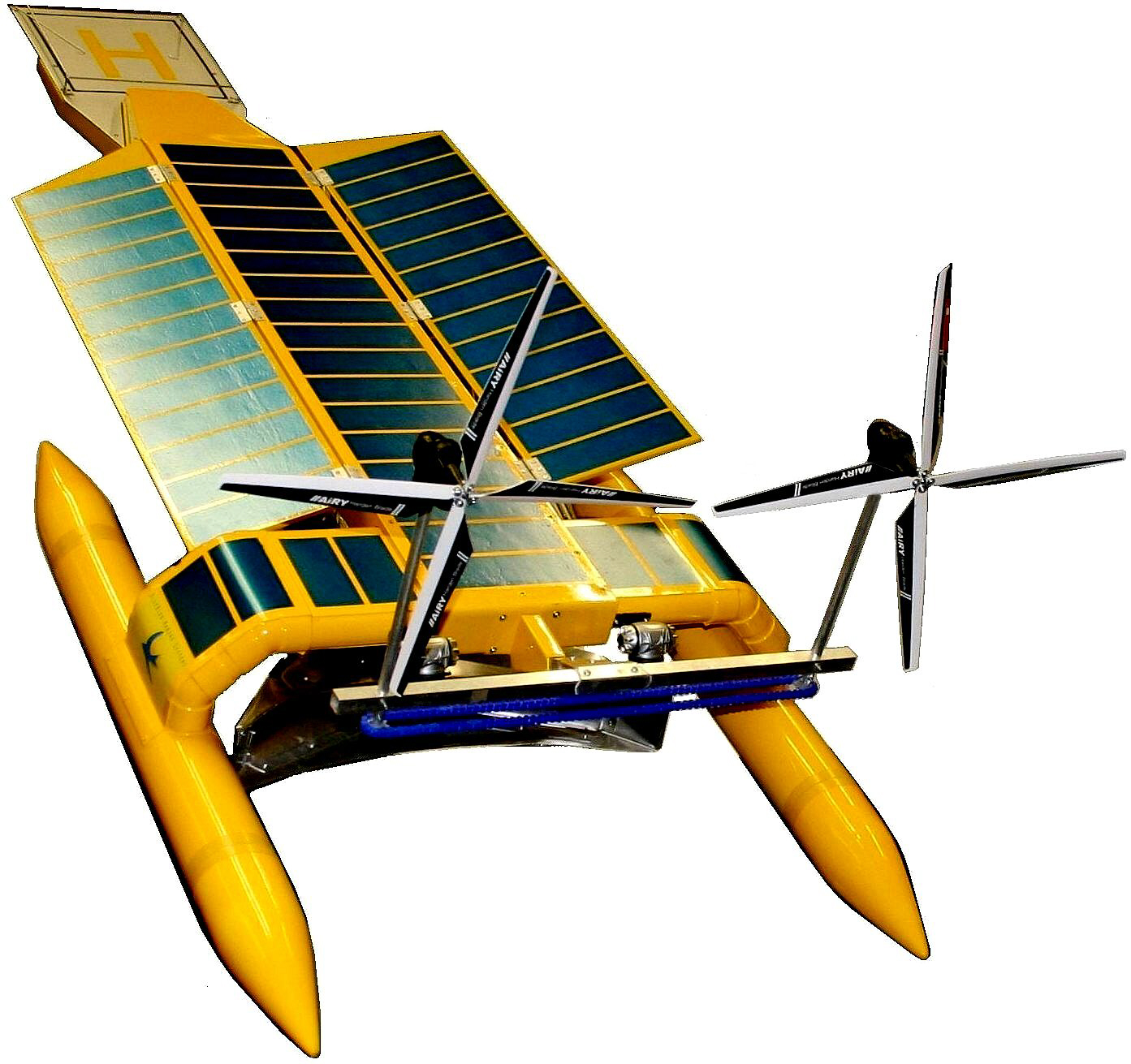 The Cleaner Ocean Foundation works to help protect the "seven seas" from marine litter pollution, including micro, macro plastic particles, fibres and ghost fishing nets.
What has become known as the 'SeaVax,' is either a large boat, or a small ship that was designed from a clean sheet of paper as a dedicated river and ocean cleaning, water filtration machine. To date it has only been constructed as a basic 1:20 scale model to prove it could filter plastic particles spread on the surface of our water basin in Sussex.
This model did not incorporate fishing net retrieval, or AI robotics to differentiate between flora, fauna and marine litter. Later designs were not produced as proof of concept models, though this was planned, anticipating further funding.
No less than 3 applications were made for funding with the Cleaner Ocean Foundation as a consortium member. All three were rejected by the European Commission under their Horizon 2020 research and innovation programme. This clearly signalled that such a concept was not about to be funded, despite worsening ocean pollution that threatens food security and human health from carcinogenic toxins that are bio-accumulative. We found it hard to believe that the assembled 'dream-team,' comprising engineers and scientists from 16 European organizations would be left out in the cold. All of that effort was wasted and the team disbanded, somewhat disheartened.
The European Commission must have their reasons. It cannot be Brexit, because that would be discriminatory. So, it must be that they have a better plan, or even that they like the SeaVax concept, but would prefer something similar was developed by someone else. We hope they are not just going to let the ocean become a toxic soup and let marine life suffer. We don't mind who takes up the torch, just so long as there is an action plan to take over we we left off.
It's not just the EU, the G20 might like to get in on the act, and the United Nations.
The best we can do in the circumstances is to keep lobbying, so that other conservationists might stand a chance in the future.