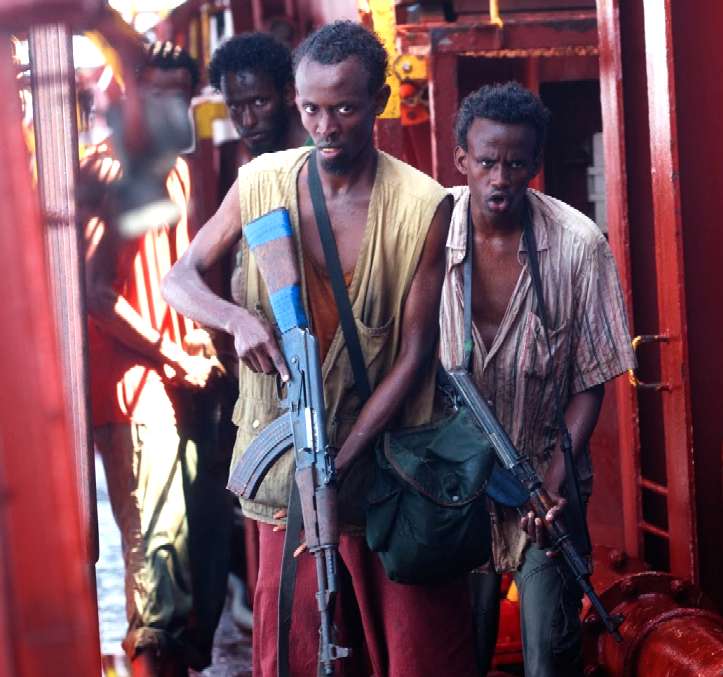 Where the Merlin AI system is a wizard at detecting piracy patterns of approach, the potential pirates will be given ample incentives to desist on their present course. At this stage the unwelcome boarders will be given audible warnings at every stage of the self defence system.
Green laser light may be used to temporarily blind attackers. Before this stage, the hapless pirates will have been reported and distress signals sent. Though, these communications are frequently ignored, due to a lack of resources.
Defending against hijacking is fraught with issues, since pirates invariably have a high speed skiff, AK47s and Rocket propelled Grenades (RPGs). With such threats, one cannot afford to take chances, and yet we have to use reasonable force.
Causing temporary blindness is kinder than taser shocking, provided it works to dissuade the offenders from further action. The effects of green laser light is only temporary. In any event, it causes discomfort and reduces their capacity for aggression. Being blinded may halt any attempt at boarding. Should boarding have taken place, then blinding light will make pirates relatively helpless, if they cannot see where they are going, or what they are looking at. They will feel vulnerable, and most likely, will want to retreat, to a place of safety. The roles are reversed.
Being tasered will also cause them pain. But what you don't want is indiscriminate firing of weapons, by someone who cannot see what they are shooting at. If there is any sign of that happening, the system (you, or the operator) will have little option but to render them unconscious, to be able to relieve the intruders of their weapons. That is far kinder than more serious wounding with a laser. But then, if a crew member is in danger for their life, the "reasonable force" threshold is raised. In which case, wounding with a laser might be the only option to save lives.
Hopefully, the first warning shot at their boat will have done the trick. Persuading them to limp home while they may. But that assumes that they speak English or whatever language your warnings are being given. And, they believe the warnings (threats to them) are genuine. Being desperate, and headstrong (or they'd not be pirates) they will probably take a lot of convincing.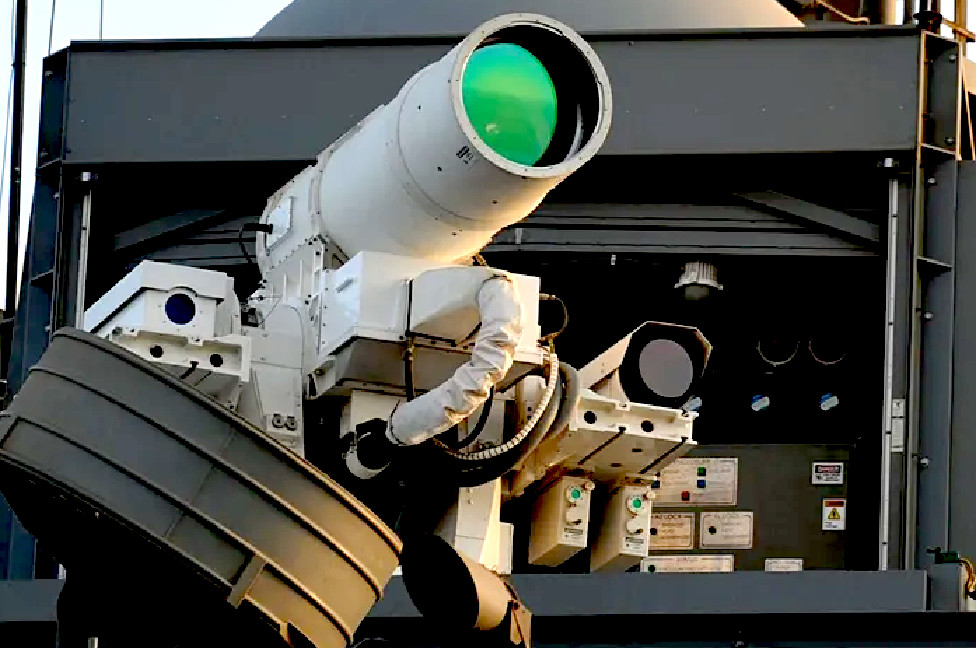 LARGE MILITARY USP LASER - The Tactical Ultrashort Pulsed Laser (USPL) platform will be different from the current laser systems, as it will emit short pulses that rely on low energy. In contrast, current lasers typically emit continuous high energy beams.

The new system is being designed to reach a terawatt for a short 200 femtoseconds — or one quadrillionth of a second. In that time, the UPSL would be able to vaporize a drone. On top of that, the hope is that it'll also be able to disrupt electronic systems in its vicinity, turning it also into a functional Electro-Magnetic-Pulse (EMP).



PREVENTING PIRATE ATTACKS
As part of a comprehensive system to ward off pirate attacks, the Elizabeth Swann is to be armed with three weapons, controlled by an AI controlled, detection tracking, ranging and firing system:
▲ Merlin - Wizard AI alarm, detection, recording and tracking - management system
▲ Excalibur - Ultra Short Pulsed Laser (USPL) 500-1000 kilowatts
▲ Pendragon - Integrated onboard Taser shock immobilization system
▲ Lancelot - Green laser temporary blindness, optical deterrent
▲ Galahad - Vessel immobilizer and distress beacon


WHAT DO WE HAVE IN STORE FOR PIRATES?
Merlin is wizard AI alarm, the eyes of system, able to detect incoming threats, analyze patterns of approach, target, provide audible communications as warnings, and finally fire 'Lancelot' or 'Excalibur.' Depending on the situation.
Should pirates still manage to scramble onboard, then 'Pendragon' will electroshock the unwelcome guests, with increasing intensity, to overcome physical force, finally rendering the boarders unconscious. When they will be zip tied. Ready to be officially arrested and detained. They could of course be thrown overboard, back into the sea. But care should be taken, not to extinguish life from hypothermia or drowning, from prolonged immersion and exhaustion. The crew of the Elizabeth Swann are after all life protectors, and human rights observers. Every life is precious, and there is the capacity for good in everyone.
Meanwhile, SOS messages will be sent, requesting assistance from coastguards and naval authorities.