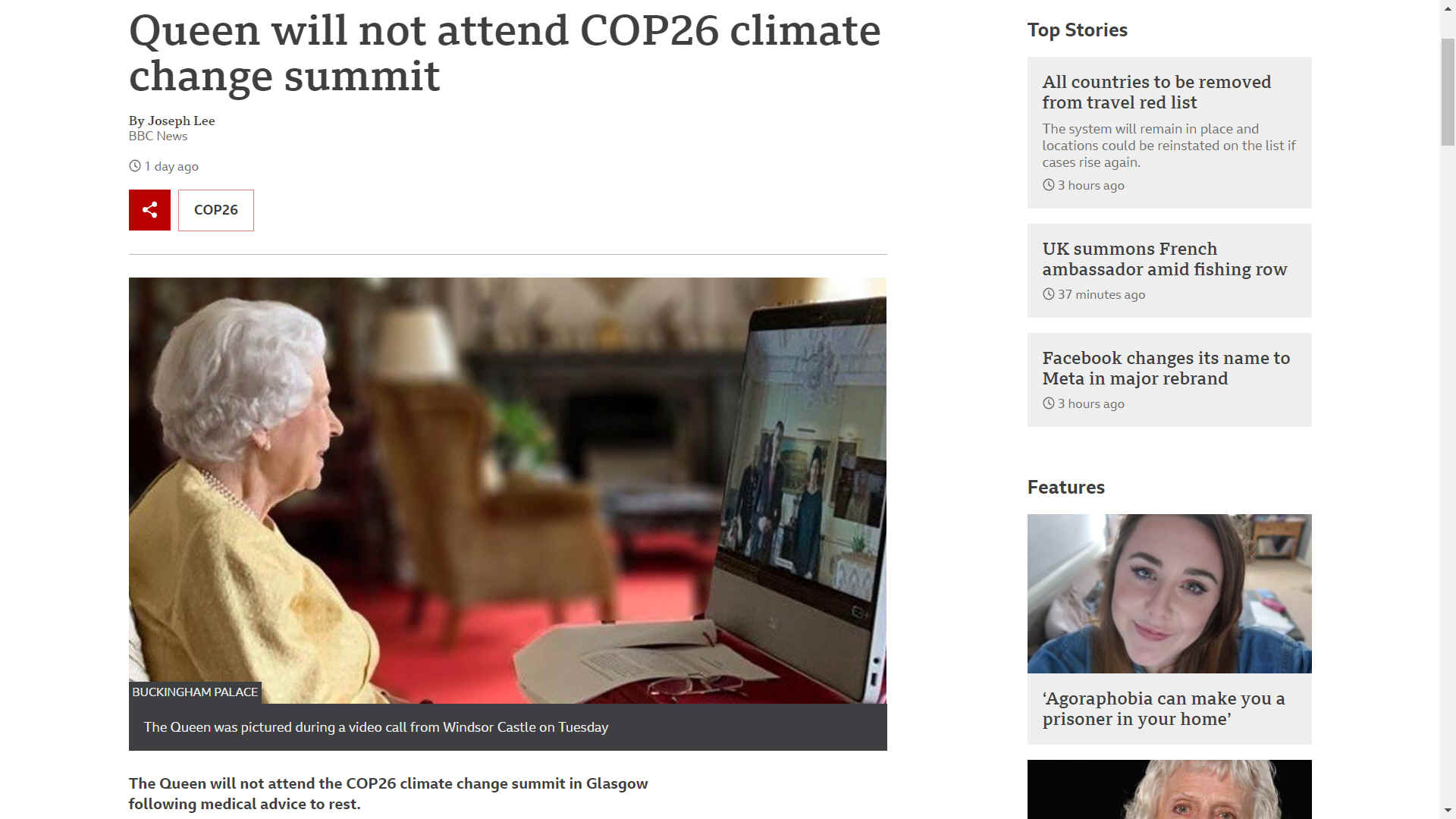 ZOOM, ZOOM - The Queen is lucky to be able to communicate in a world where the internet makes it possible to keep socially active from the security of your own palace.
YAHOO NEWS 26 OCTOBER 2021

The Queen has pulled out of hosting a major reception for world leaders at the Cop26 climate change summit, Buckingham Palace has confirmed.

The 95-year-old monarch was due to travel to Scotland for the high-profile engagement on Monday, but will now record a speech later this week that will be played in a video message to delegates.

It is understood the Queen very much wants Cop26 to be a success and result in meaningful action from the participating nations.

It is hoped no world leaders will use the head of state's absence as a reason not to attend the global summit in Glasgow.

A palace spokesman said: "Following advice to rest, the Queen has been undertaking light duties at Windsor Castle.

"Her Majesty has regretfully decided that she will no longer travel to Glasgow to attend the evening reception of Cop26 on Monday, 1st November.

"Her Majesty is disappointed not to attend the reception but will deliver an address to the assembled delegates via a recorded video message."
The Queen faced preliminary tests in hospital on October 20 during her first overnight stay at a medical facility in eight years.

She has been resting following medical advice to cancel her two-day trip to Northern Ireland last week.

But she returned to work on Tuesday, carrying out virtual audiences from Windsor Castle, her first official engagements in seven days, after she was ordered to rest by doctors.

The Queen is following the advice to rest and carry out only light duties, and remains in good spirits.

Following her virtual audiences with Gunn Kim, ambassador to the Republic of Korea, and the Swiss ambassador Markus Leitner, the Queen had a call with the Chancellor on Tuesday evening.

Rishi Sunak spoke to the Queen on the eve of his Budget, a tradition dating back some years.

The Queen is also expected to carry out light engagements in the coming days.

Concern for her will be high, given her age, and she is being looked after by her medical household, her expert team of royal physicians.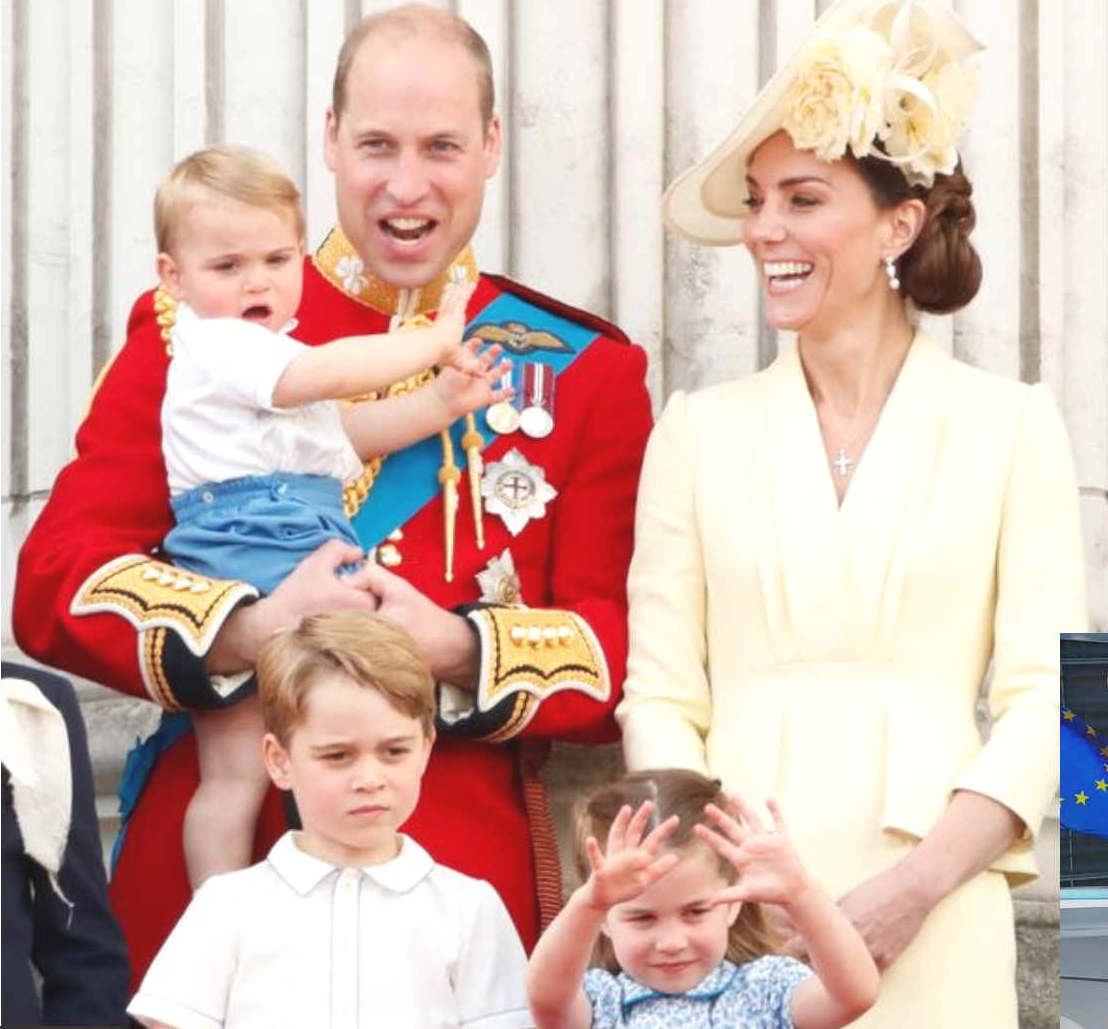 POPULATION GROWTH - Human population is set to rise to 9 billion souls, with corresponding rise in global warming, at which point the planet might not be able to sustain life, given that we will have caused the deaths of millions of animals, including extinctions, as a result of a lack of family planning. There is no equivalent of carbon offset, for producing more children per person.
The Queen was due to attend events in Glasgow as part of a series of Cop26 engagements by the royal family including the Prince of Wales, the Duchess of Cornwall and the Duke and Duchess of Cambridge from November 1-5.

On the royal family's website, the Queen was listed as attending a reception on November 1 as part of the climate change conference.

Since returning from Balmoral the Queen's schedule has been busy throughout October and her first hospital stay was kept a secret and only confirmed by the palace when it was revealed by The Sun.

The Queen used a walking stick for the first time at a major engagement during a service at Westminster Abbey on October 12 and on Sunday she missed a church service at Windsor.

Buckingham Palace would not comment on whether the monarch has received her booster Covid-19 jab, but given her age it is likely she has already had it.

Joe Little, managing editor of Majesty magazine, said the audiences were an encouraging sign of a "more visible" Queen again.

Mr Little said: "It is encouraging because she hasn't been seen publicly for a week and now we're seeing her back at work.

"Although she has been working on her boxes behind the scenes, this is the more visible monarch again."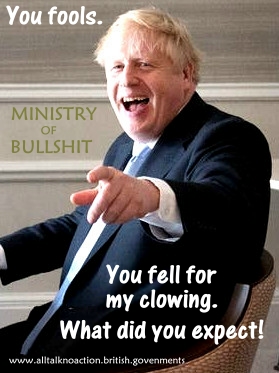 WHAT A JOHNSON - One of the potential problems for the UK, is the lack of action on the part of the Prime Minister, Boris Johnson, who is widely known giving great rallying speeches that amount to nothing in real terms, just hot air. But he has approved an executive house building boom (no affordable homes) and expenditure on Trident nuclear submarines. Why we have petrol shortages and electricity price rises - where we are rich in windy coastal areas, to be able to generate enough green energy to supply the whole nation - is a mystery. Load levelling Mr Johnson. Have you heard of that. The oldest generating station in the world, had battery load levelling in 1909. It's nothing new. Today, we can have hydrogen and battery load levelling. For goodness sake, Jules Verne predicted that in 1874.
On the positive side, the UK enacted some ground breaking environmental statute, under Theresa May's government, such as the Automated and Electric Vehicle Act 2018, and amendments to the Climate Change Act 2008, setting targets for 2050, even though that may be too late, it is still ahead of other nations such as Argentina, China, Russia, Brazil, India and even Australian coal guzzlers - who seem bent on raising the temperature of our planet. No wonder so many billionaires are obsessed by space travel. If the state of a nation can be measured by their roads, we are in for a bumpy ride. There are no incentives for electrolyzer, green hydrogen production, where such policy might conflict with party supporters investments in fossil fuels. Imagine giving 100% tax breaks to green hydrogen companies, for 10 years, review-able. Sir Jim Ratcliffe, of Ineos fame, might then be investing in the UK, rather than Europe.
With COP26 looking more like FLOP26 by the minute, it is hardly surprising that would be supporters are feeling less inclined to be associated with what could be a fiasco. Several big players are addicted to coal and oil, refusing to change to renewables, but instead building new coal fired generating stations. Australia, with deserts aplenty for solar panels, is still mining coal for export by the bucket load, rather than investing in green hydrogen. Much of the Middle East suffers the same myopia, and Brazil keep cutting down rain forests. While Argentina keeps pumping methane into the atmosphere.
The UK is not much better. Why policy makers don't toughen up legislation is beyond us. Just put a massive carbon (import) tax on anything produced using coal or oil, and use that revenue, undiluted, as direct grants to hydrogen infrastructure technology development. Not for pure research, for innovation action.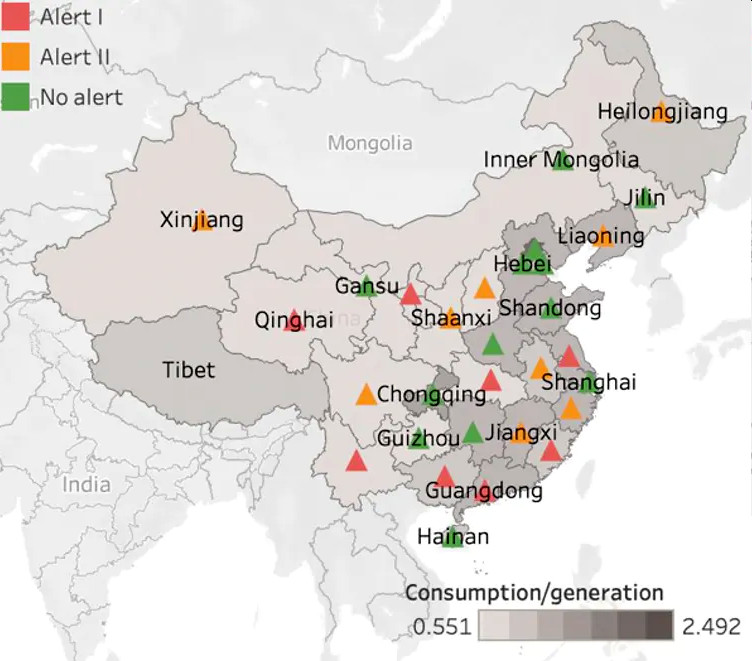 A HARD TARGET - Missing hard targets in China can have serious implications for a local official's career prospects. So in response to these alerts, several provinces have been imposing electricity usage restrictions, particularly on companies in energy-intensive industries like steel, printing, textiles, wood, chemicals, plastics and goods manufacturing. In many cases, companies were indiscriminately told to restrict production to two or three days a week – compounding the problems from generating companies shutting down power. With activities like cryptocurrencies soaking up coal generated power for immoral earnings from bitcoin mining, it is hardly surprising the China will not be able to meet climate change targets for 2050. They can't get enough of the black stuff, even though it is causing carcinogenic smogs in their cities.
Please use our A-Z INDEX to navigate this site