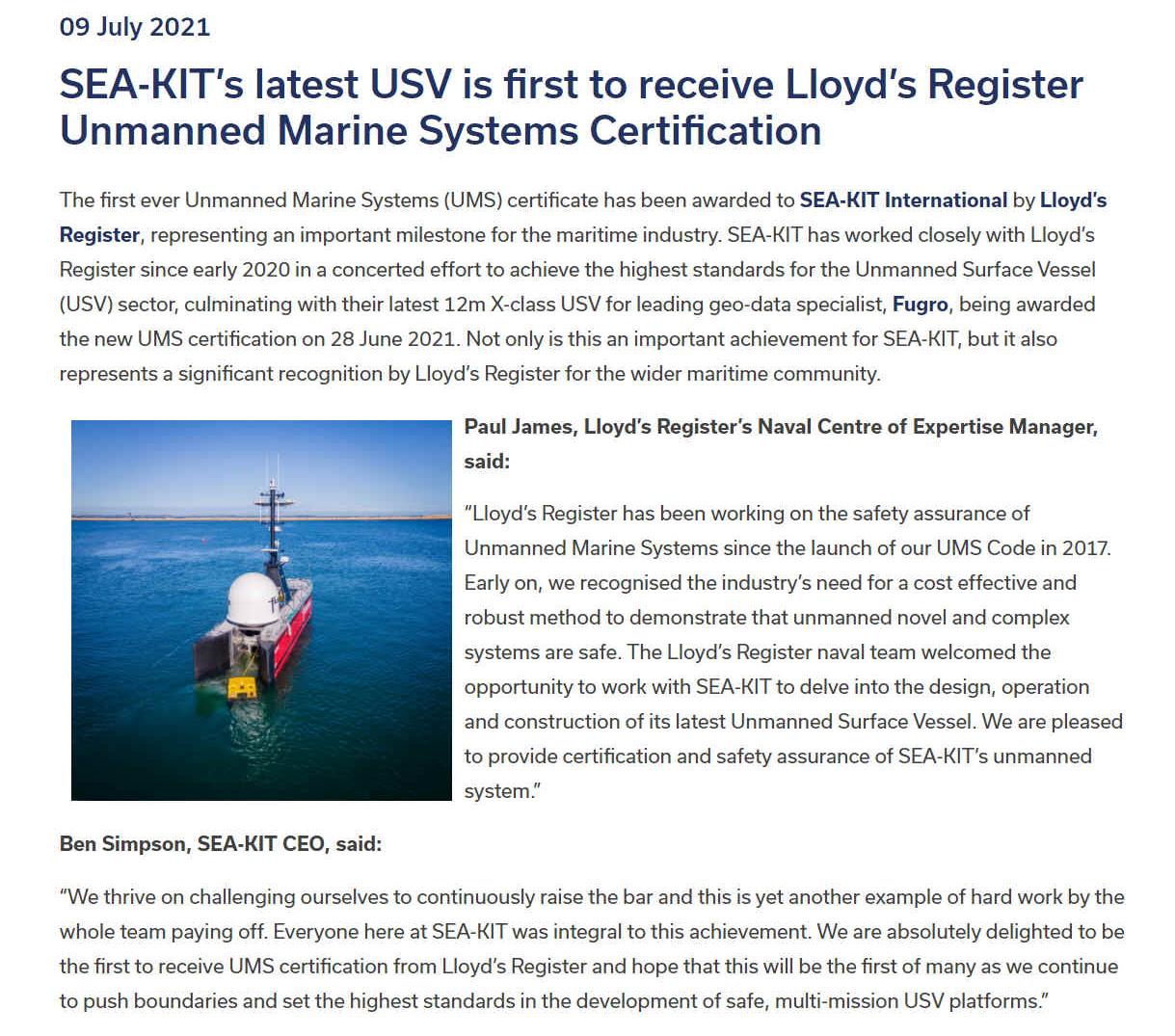 SMI 9 JULY 2021 - SEA-KIT's latest USV is first to receive Lloyd's Register Unmanned Marine Systems Certification
The first ever Unmanned Marine Systems (UMS) certificate has been awarded to SEA-KIT International by Lloyd's Register, representing an important milestone for the maritime industry. SEA-KIT has worked closely with Lloyd's Register since early 2020 in a concerted effort to achieve the highest standards for the Unmanned Surface Vessel (USV) sector, culminating with their latest 12m X-class USV for leading geo-data specialist, Fugro, being awarded the new UMS certification on 28 June 2021. Not only is this an important achievement for SEA-KIT, but it also represents a significant recognition by Lloyd's Register for the wider maritime community.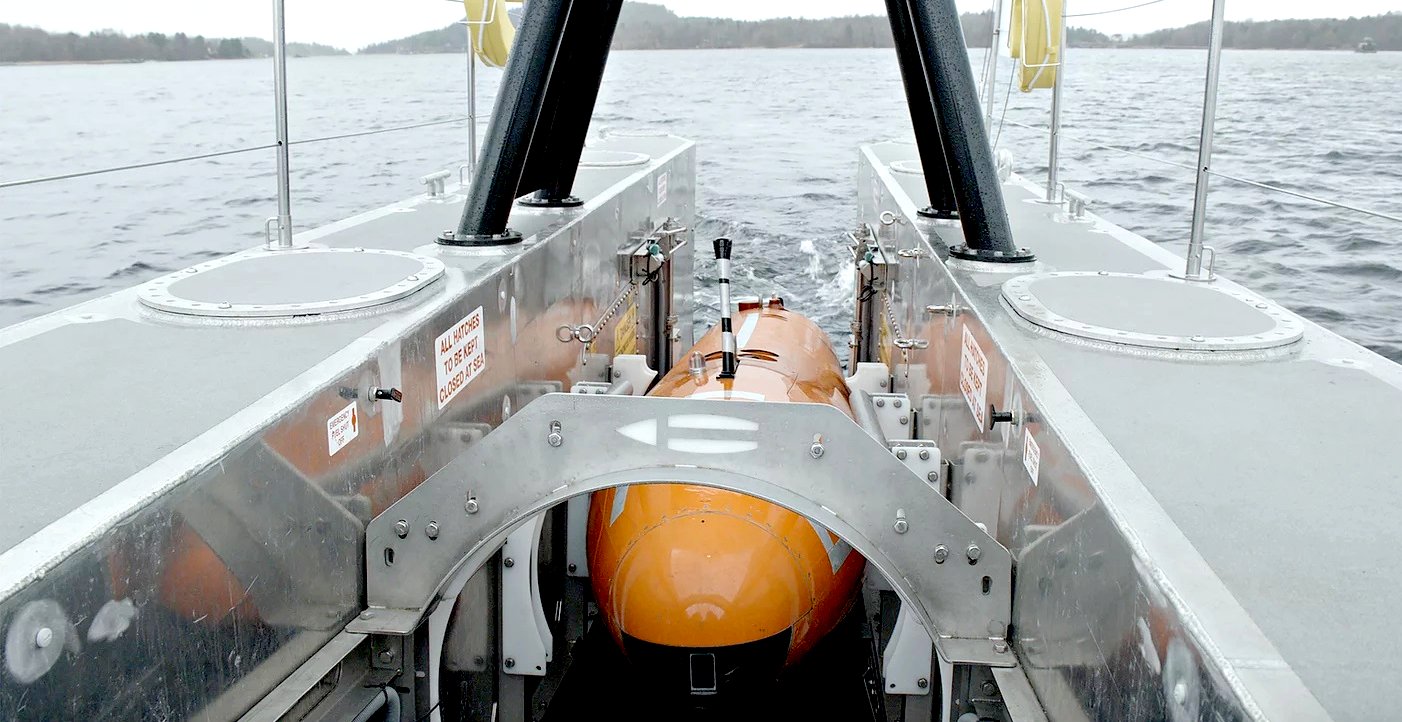 Paul James, Lloyd's Register's Naval Centre of Expertise Manager, is quoted as saying:

"Lloyd's Register has been working on the safety assurance of Unmanned Marine Systems since the launch of our UMS Code in 2017. Early on, we recognised the industry's need for a cost effective and robust method to demonstrate that unmanned novel and complex systems are safe. The Lloyd's Register naval team welcomed the opportunity to work with SEA-KIT to delve into the design, operation and construction of its latest Unmanned Surface Vessel. We are pleased to provide certification and safety assurance of SEA-KIT's unmanned system."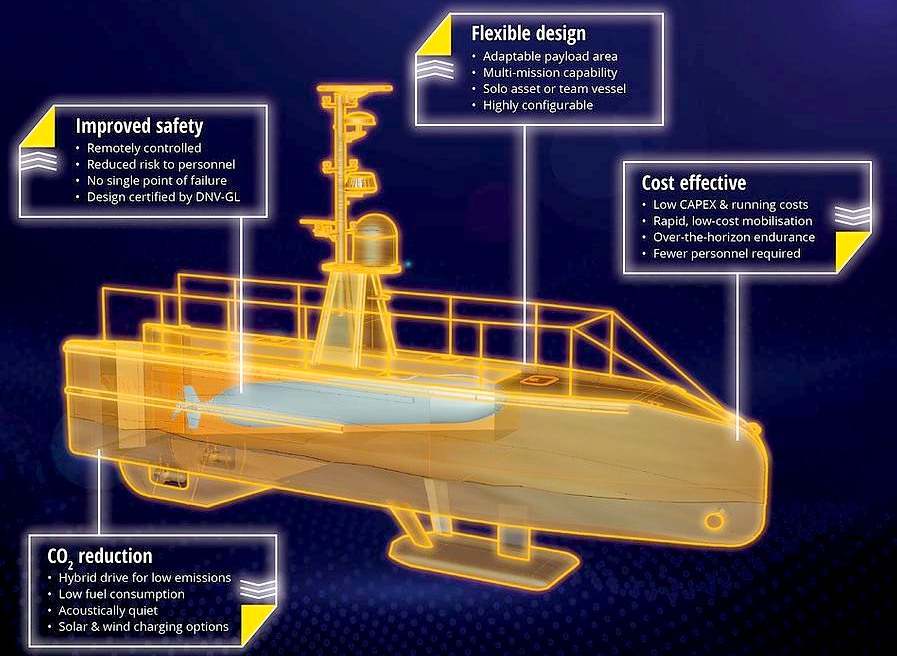 Ben Simpson, SEA-KIT CEO, is quoted as saying:

"We thrive on challenging ourselves to continuously raise the bar and this is yet another example of hard work by the whole team paying off. Everyone here at SEA-KIT was integral to this achievement. We are absolutely delighted to be the first to receive UMS certification from Lloyd's Register and hope that this will be the first of many as we continue to push boundaries and set the highest standards in the development of safe, multi-mission USV platforms."

Unmanned systems technologies continue to gain a stronghold in the offshore sector. Fugro's SEA-KIT USVs are already working on commercial projects around the world, with multiple additional builds planned that include a larger vessel later this year.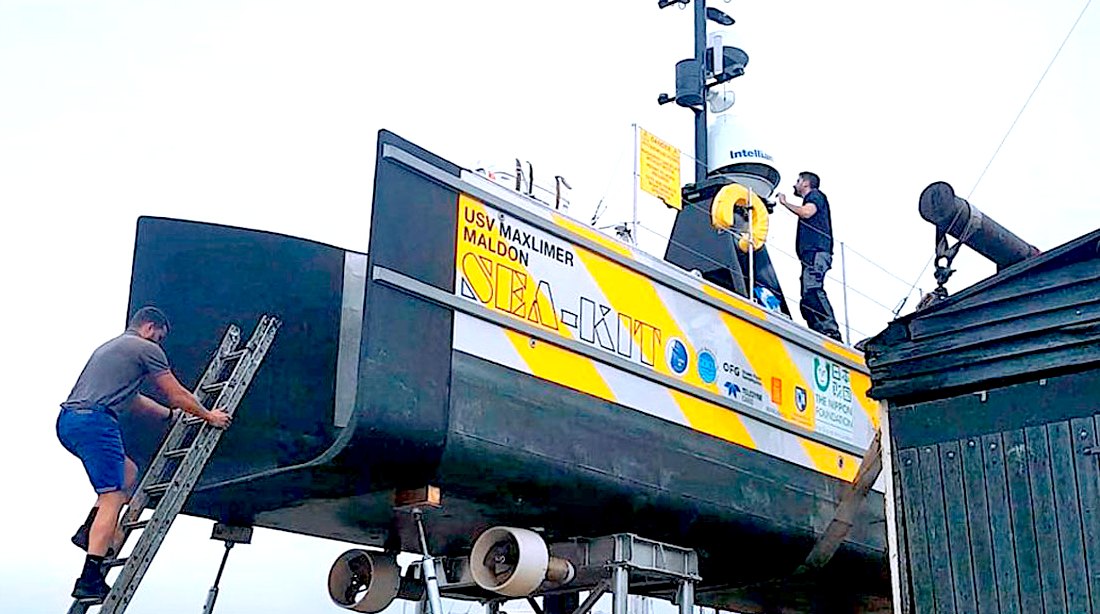 Ivar de Josselin de Jong, Global Director Remote Inspection at Fugro, is quoted as saying:

"This is a ground-breaking milestone as it provides the framework needed to certify the safe design and build of our Blue Essence USV fleet. It will enable us, our clients and the Flag States to achieve the ambitious net-zero targets that we have set. A world-first for the industry, it's great to be able to contribute to the transformation of the maritime business in this way."
SEA-KIT has identified numerous applications for its USV technology in other marine sectors and recently ran a series of live capability demonstrations for maritime defence and security stakeholders from its base in Tollesbury, Essex.

For more information contact Amanda Çetin at a.cetin@sea-kit.com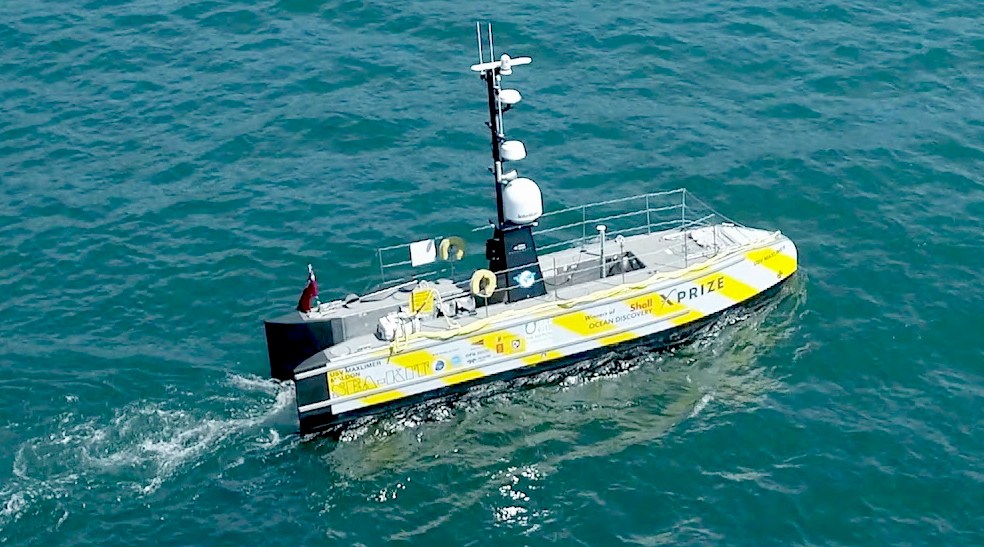 X-PRIZE - Throughout the testing and crossing the communication robustness almost reached 100% availability, this was achieved through the use of multiple VSAT backup links together with our Plexus Controller and our dedicated 24×7 remote support in case of any issue. OmniAccess' propriety Plexus Controller (Ctrl) allowed SEA-KITs´ control centre to monitor all onboard communications, giving them the ability to instantly switch between VSAT beams as well as easily conduct WAN selection.
OMNIACCESS - 9 JUNE 2019 - SEA-KIT UNMANNED VESSEL WINS PRESTIGIOUS XPRIZE

It is claimed that SEA-KIT is the world´s first truly long-range, long-endurance and ocean capable unmanned survey vessel. It was created from a need to map the world ocean floors, of which 80% still remains unmapped. Back in December 2015, the Shell Ocean Discovery XPRIZE was created with its goal to "accelerate innovation for the rapid and unmanned exploration of the uncharted deep sea; catalyze markets in deep ocean exploration and discovery, sustainable resource development, and protection; illuminate the most mysterious part of the planet; and ignite the public imagination."
Dozens of teams competed for the prestigious title and a grand prize of $7M. Out of all the entries the only one that managed to fully pass all the rigorous field-test was submitted by team GEBCO-Nippon Foundation Alumni with their SEA-KIT entry. To determine the winner, teams had 24 hours to map 250km² of ocean seafloor at a 5m horizontal resolution or higher. After extensive field testing, it was decided on May 31st 2019 that the XPRIZE for Advancements in Autonomous Ocean Exploration was to be awarded to team SEA-KIT.

In addition to this, on the 9th of May 2019, before the recent XPRIZE announcement, SEA-KIT made the first autonomous commercial crossing of the North Sea from UK to Belgium. The 12 meter-long USV navigated some of the busiest shipping lanes in the world to safely deliver a 5kg cargo of oysters. The challenge for OmniAcces for both the XPRIZE and first autonomous commercial crossing, was to provide SEA-KIT with low latency and high bandwidth connectivity whilst, at the same time, utilising a small existing 60cm VSAT antenna, allowing operators to remotely access CCTV footage, thermal imaging, radar, as well as the ability to communicate with nearby vessels.
LINKS & REFERENCE
https://youtu.be/la3THz96XW8
https://www.maritimeindustries.org/Member-News/sea-kits-latest-usv-is-first-to-receive-lloyds-register-unmanned-marine-systems-certification
https://www.omniaccess.com/archivos/sea-kit-unmanned-vessel-wins-prestigious-xprize/