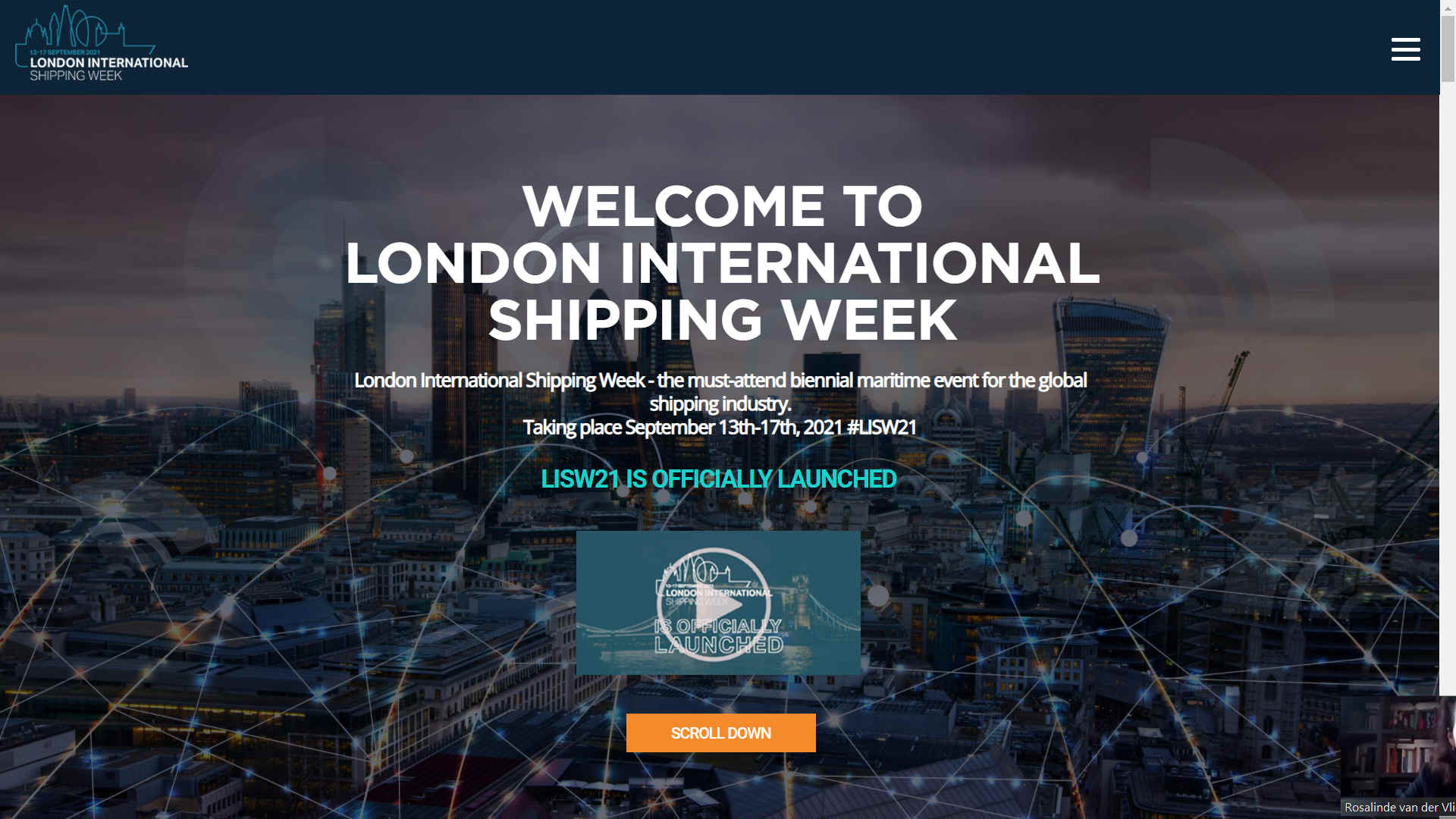 The Clean Maritime Demonstration Competition is designed to accelerate clean shipping development in line with the DfT's 2050 IMO compliant Plan, links to which are at the foot of this page. This is just as tough a challenge as electrifying land transport, both strands ultimately in competition for renewable green hydrogen, from electrolyzers.
London International Shipping Week (LISW) is organised by Shipping Innovation - a joint venture between Elaborate Communications and Petrospot – and delivered by The Baltic Exchange, British Marine, the British Ports Association, the Department for Transport, Maritime London, Maritime UK, Shipping Innovation, the Society of Maritime Industries, the UK Chamber of Shipping and the UK Major Ports Group.
London International Shipping Week's Headline Conference is to be held at the impressive headquarters of the International Maritime Organization – the heart of global maritime regulation.

Taking place on Wednesday September 15 next year, the LISW21 Conference will feature a unique blend of in-person and online attendance, thereby attracting up to double the usual number of delegates who will come together to debate the most important issues facing the world's shipping industry.

Drawing on the week's tagline of 'Propelling World Trade' and its overarching theme of "Driving growth in a disrupted world", the conference will explore the fundamental role that the ESG agenda has in shaping the future of the global shipping industry.

Jos Standerwick, CEO of Maritime London and Chairman of the LISW21 Conference Working Group, said: "We thank the IMO for giving us the exciting opportunity to bring this important international forum to the heart of maritime legislation. This partnership with the IMO underlines the important and strategic role London plays within the international maritime community.

"LISW21 is already shaping up to become the most important event of 2021, giving ship owners and operators, and all those involved in the global maritime services sector the opportunity to talk about how our industry has responded during the pandemic and to discuss how shipping navigates its way forward in terms of the environment, social and governance."

Welcoming the move to host LISW21 during the week, LISW Steering Group Chairman John Hulmes, said: Although the Grosvenor House Hotel has been a wonderful host for the headline Conference at previous LISWs, the opportunity to work with the IMO and use their wonderful facilities helps cement the international reach and reputation of LISW."

The International Maritime Organization (IMO) is a specialised agency of the United Nations which is responsible for measures to improve the safety and security of international shipping and to prevent pollution from ships. Through its regulatory framework, IMO facilitates a global maritime transportation system that connects markets and moves 80% of world trade It is also the only UN organisation headquartered in the UK. It's purpose-built building on London's Albert Embankment overlooks the River Thames and was formally opened by Her Majesty Queen Elizabeth II on 17 May 1983.

In addition to office accommodation for some 300 international civil servants, the building features a state-of-the-art 700-seat conference hall, where the Organization's 174 Member States meet to discuss issues of importance to international shipping, as well as further smaller conference rooms and a range of other meeting facilities. It boasts an outstanding view of the Houses of Parliament.

LISW21 will see a switch from the traditional Thursday event to Wednesday, thus enabling delegates to continue their discussions and networking after the conference closes. The iconic LISW Gala Dinner will go ahead on the Thursday evening as usual.

With key speakers already being lined up, the LISW21 Headline Conference will feature Government Ministers, Shipping industry experts and leaders of influential maritime companies. The maritime sector has a crucial role to play in realising the UN's 2030 agenda for sustainable development since many of its elements cannot be achieved without a sustainable transport sector supporting world trade and facilitating the global economy. The event also marks the midpoint of the IMO's own 2030 Sustainable Development goals and precedes the important COP26 discussions in Glasgow in November.

LISW21 is held in partnership with the UK Department for Transport, Maritime UK and maritime event specialist Shipping Innovation, together with other UK Government departments, British Ports Association, Baltic Exchange, Maritime London, The Society of Maritime Industries, UK Chamber of Shipping and UK Major Ports Group.

LISW21 will enable London and the UK to showcase its central role at the heart of global trade. Central to discussions during the Headline Conference will be "Maritime 2050: Navigating the Future" which is the UK Government's landmark strategy setting out its vision and ambitions for the future of the British maritime sector.

The UK depends on the wide range of benefits the maritime sector delivers. It contributes more than £14 billion each year to the UK economy and directly supports an estimated 186,000 jobs. Around 95% of British imports and exports are moved by sea, while the leisure and marine sectors play an important role in our enjoyment of the seas. Maritime clusters around the UK demonstrate the diversity of its regional economies, from professional services in London to ship management and educational excellence in Scotland.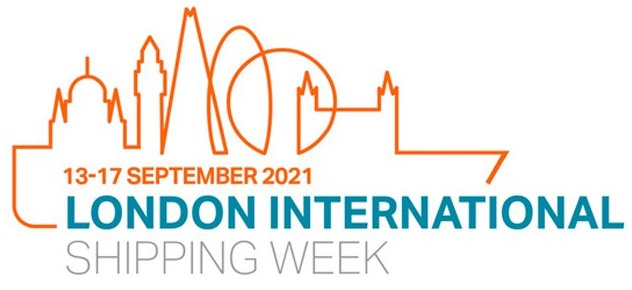 LONDON: MAY 18th, 2021: Shipping is a critical part of global trade and drives an almost unquantifiable level of positive social change which the maritime community should all be proud to be part of, according to dry bulk specialist Steve Davies.

But an appreciation of the full scope of the 'social' element of corporate governance is crucial in order to effect that change and drive growth in a changing world, he advises.

Presenting the first in an informative series of London Talks videos which herald the start of the run up to London International Shipping Week 2021 (LISW21), Mr Davies, Chief Executive Officer of London and Cardiff-based dry bulk ship owner Anglo International, gave a thought-provoking insight into the ideas he aims to explore this September.

Mr Davies is set to chair a panel discussion on the 'social' aspect of environmental, social and corporate governance (ESG) during LISW21's Headline Conference on Wednesday September 15. Taking place in person at the London headquarters of the International Maritime Organization, and incorporating a strong virtual element for delegates unable to travel, the Headline Conference takes the theme: Driving Growth and Recovery in a Disrupted World.

Driving growth is about challenging ourselves and listening to others along the way, says Mr Davies who believes that "almost everyone along the supply chain would like to know that what they are doing is driving positive social change in a sustainable way," including capital markets, charterers, owners, employees and suppliers.

He points to Covid-19 as a tremendous test faced by the world and the international shipping industry. "The Covid-19 pandemic has lifted the groundswell of ESG to a new level because a complex combination of political, economic and social drivers have each faced significant additional disruption as a result," he said.

Explaining that the pandemic has acted as a catalyst around the globe he advised that social disruption is building opportunities to effect positive change and generate business value. "Social, as one of shipping week's sub-themes, is currently stepping up its prevalence in the ESG mix as we look to shape growth and recovery," he stated.

Anglo International Shipping Group is a provider of tonnage in the panamax and post-panamax dry bulk segment and Mr Davies peppered his talk with a number of shipping analogies such as outlining that, in order to make meaningful progress on ESG objectives, "we need the certainty of a long-term time charter not the volatility of the spot market".

Looking forward to discussing these issues further with his fellow panelists at LISW21, Mr Davies concludes: "If social values are seeing a significant disruption, we as business leaders should see the opportunity. We'd better take note and drive growth accordingly because resistance is not only futile, it's arguably immoral."


SDGs 13 CLIMATE & 14 OCEANS : The Elizabeth Swann is shown above is a zero emissions vessel, designed to use only solar and wind power for propulsion, to help nations meet their sustainability development goals (SDGs), as per the Accord de Paris in 2015.
CLEAN MARITIME PLAN INTRODUCTION: 1 - 13
SECTION 1 - TACKLING EMISSIONS: 14 - 50
SECTION 2 - OUR APPROACH: 51 - 58
SECTION 3 - ECONOMICS: 59 - 95
SECTION 4 - INFRASTRUCTURE: 96 - 120
SECTION 5 INNOVATION: 121 - 129
SECTION 6 - REGULATION: 130 - 138
SECTION 7 - NEXT STEPS: 139 - 140
MAP - THE 2050 PLAN RECOMMENDATIONS
The Department for Transport is working with Innovate UK, part of UK Research and Innovation, to invest up to £20m for innovative clean maritime and smart shipping projects. The Secretary of State in 2018 was Chris Grayling, Minister for Marine, Nus Ghani, and Sec. of State from 2019; Grant Shapps.
In 2019 the International Maritime Organization set revised MARPOL targets, aiming to cut Nitrous, Sulfurous and Carbon emissions from dirty bunker fuels by 50% before 2050, and 100% by 2100, recognising that air pollution from shipping would increase considerably if not curbed.
Horizon Europe is the EU's €100 billion euro research and innovation programme, the European equivalent of UKRI, 35% of which is allocated to achieving climate objectives under the UN's SDG13 & SDG14 agendas, but where funding applications are extremely complicated, and SMEs inevitably fall at the admin and finance hurdles.

LINKS & REFERENCE
https://londoninternationalshippingweek.com/
Please use our A-Z INDEX to navigate this site or see