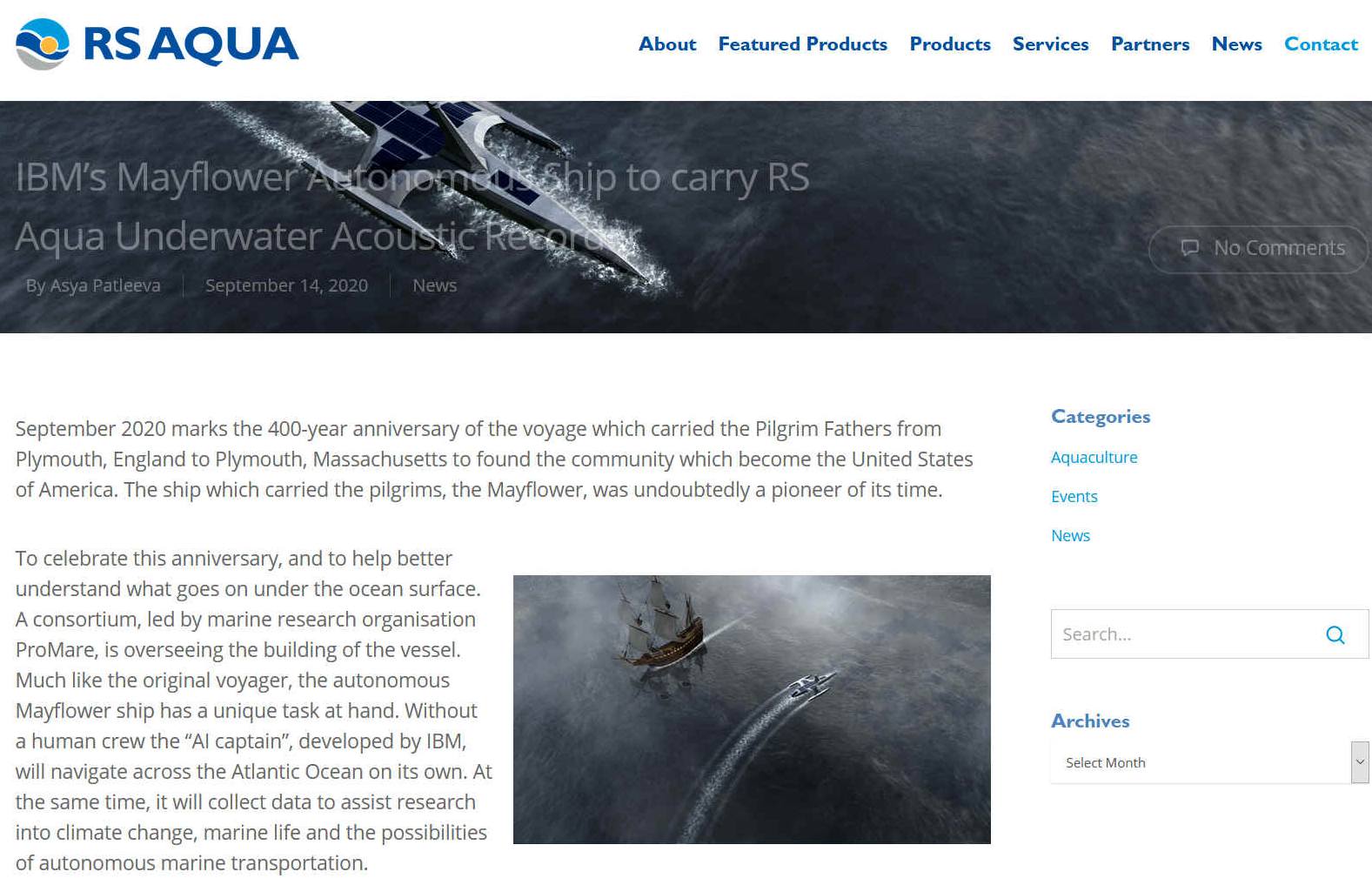 RS AQUA - is a research partner of the Mayflower 400 autonomous ship project
September 2020 marks the 400-year anniversary of the voyage which carried the Pilgrim Fathers from Plymouth, England to Plymouth, Massachusetts to found the community which become the United States of America. The ship which carried the Pilgrims, the Mayflower, was undoubtedly a pioneer of its time.

To celebrate this anniversary, and to help better understand what goes on under the ocean surface. A consortium, led by marine research organisation ProMare, is overseeing the building of the vessel. Much like the original voyager, the autonomous Mayflower ship has a unique task at hand. Without a human crew the "AI captain", developed by IBM, will navigate across the Atlantic Ocean on its own. At the same time, it will collect data to assist research into climate change, marine life and the possibilities of autonomous marine transportation.

RS Aqua are proud to be involved in this ground-breaking transatlantic mission having manufactured the Porpoise passive acoustic recorder which is deployed on the Mayflower. The Porpoise will collect a broad spectrum of underwater noise data throughout the voyage, which will be analysed by an expert research team at the University of Plymouth.

Dr Clare Embling, Associate Professor of Marine Ecology, is quoted as saying:
"We have been using acoustics for many years to better understand the behaviour and distribution of fish and marine mammals – and the impact that commercial activities in the marine environment can have upon them. So we are delighted that the Mayflower Autonomous Ship will capture data for us across the Atlantic, and we'll be including our students in the project, which is a fantastic opportunity for them to be involved in some ground-breaking science."

According to the RS Aqua website, this will be the first real time acoustic data collection of its kind, and they can't wait to see (and hear) what this pioneering voyage uncovers!

This fully autonomous and unmanned ship is set to cross the Atlantic in April 2021, to commemorate the fourth centenary of the original Mayflower voyage.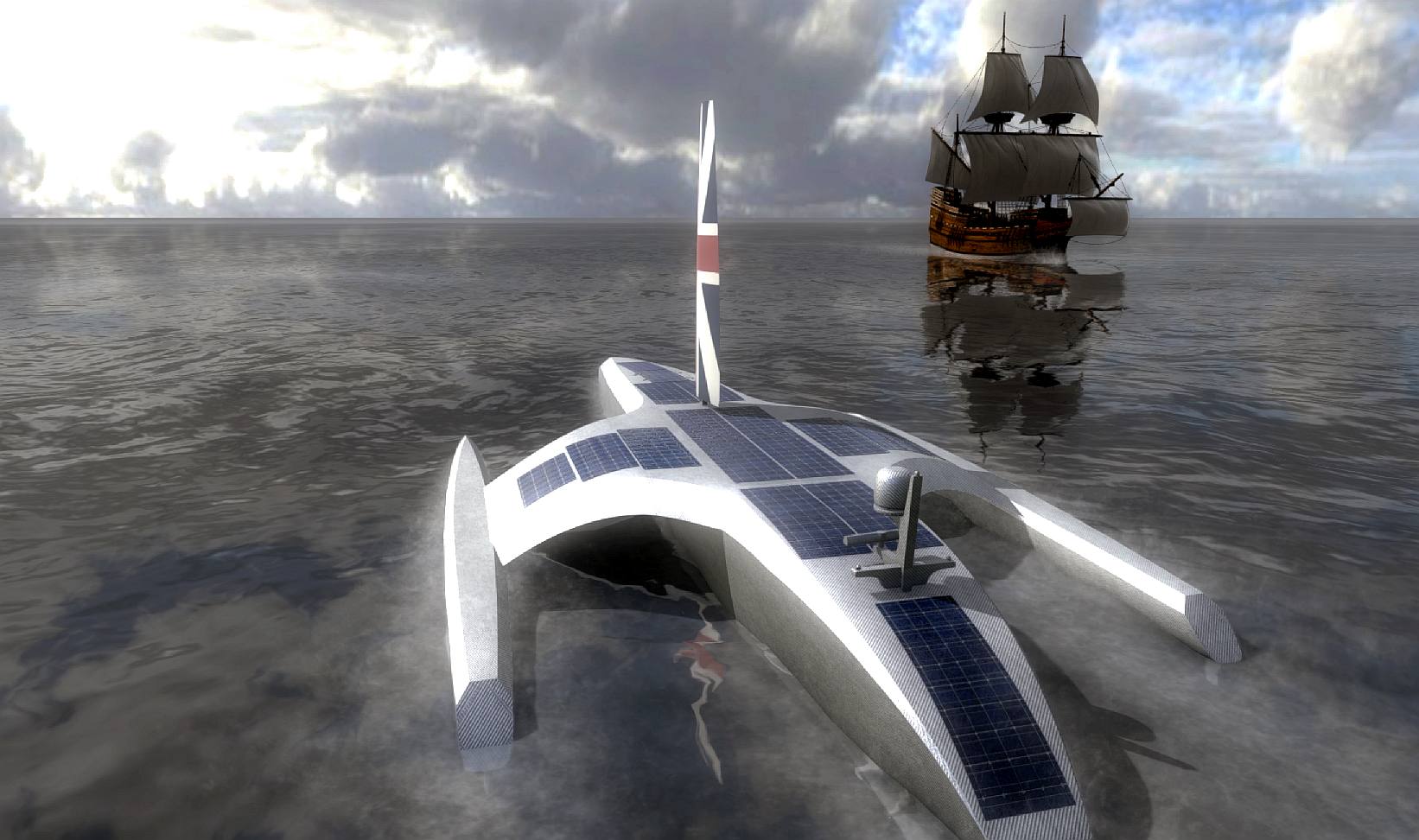 CONTACTS

RS Aqua Ltd
21/22 The Slipway,
Marina Keep, Port Solent
Portsmouth, PO6 4TR, UK
T: +44 (0) 2394 004 540
E: info@rsaqua.co.uk
https://twitter.com/RS_Aqua

LINKS & REFERENCE
https://www.rsaqua.co.uk/2020/09/14/ibms-mayflower-autonomous-ship-to-carry-rs-aqua-underwater-acoustic-recorder/
https://mas400.com/
https://newsroom.ibm.com/then-and-now