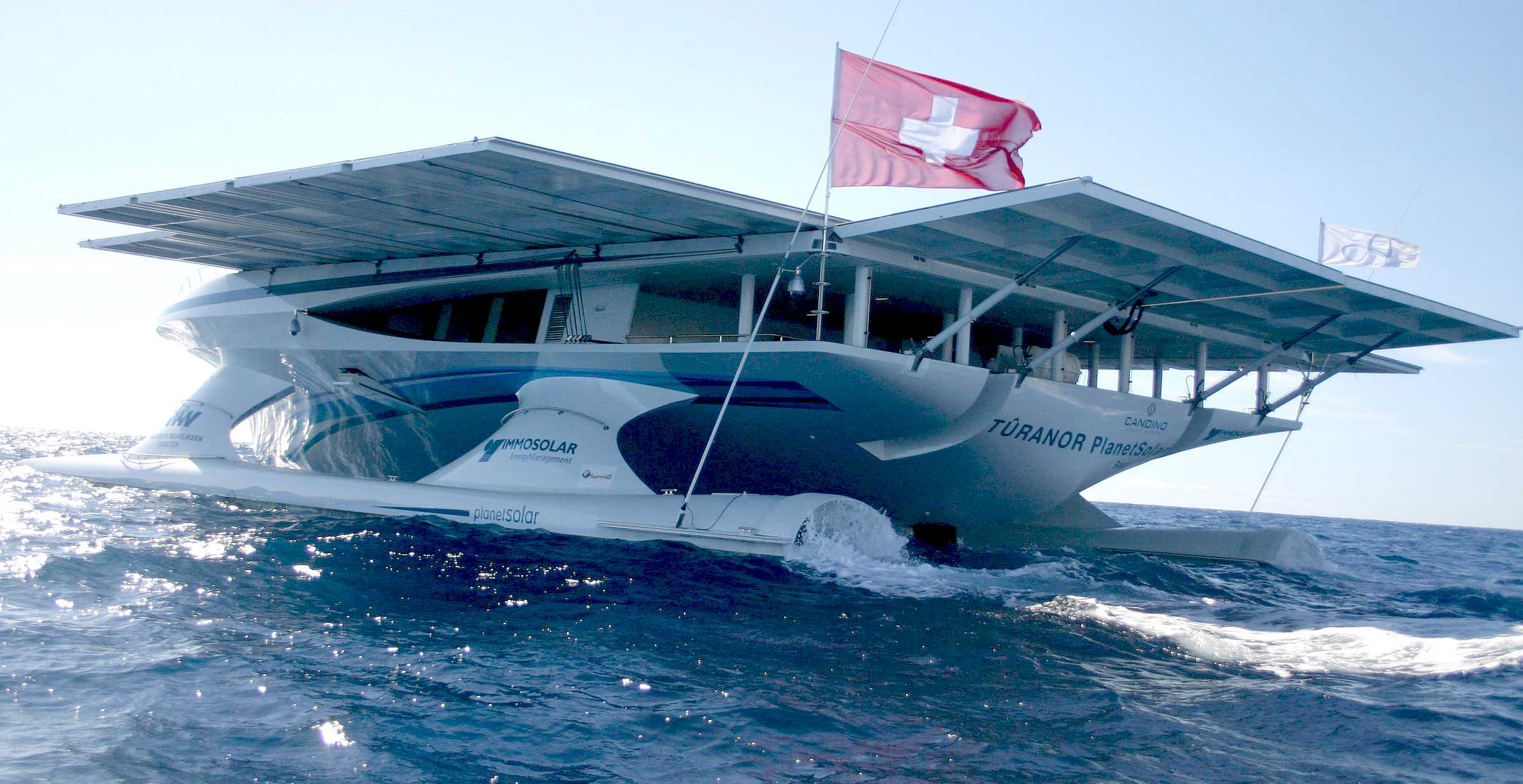 PlanetSolar heading out into uncharted technical waters. The theory was in place, but nobody knew if this solar powered boat could make it. But they did! The solar panel area on this ship was increased with solar panels on rollers, pulled out by the crew using winches. The Elizabeth Swann uses robotics and hydraulics to move solar wings that automatically track the sun, and fold away in storm conditions.
WP4. GIS, GEOSPATIAL AI INCORPORATION

Design of the onboard and/or uplink hardware.
Programming tailored software to be able to interface with other onboard robotics (AI) systems to generate data sets as to geographical location and performance, as Geospatial raw data - aiming for predictive analytics potentially capable of analyzing data to foresee transit outcomes and provide actionable route planning and design solutions.
This WP is to include intuitive management, preparation and cognitive analytics as (human-ish) thought/learning patterns to dissect complex data and reveal deeper insight to the zero carbon and renewable energy ocean transport problem, most specifically for wind and solar powered, electrically propelled vessels.

WP1. PROJECT MANAGEMENT
WP2. PLATFORM DESIGN
WP3. PLATFORM BUILD
WP4. GIS, GEOSPATIAL AI INCORPORATION
WP5. SATELLITE CYBER SECURITY, CLOUD, IoT
WP6. SHAKEDOWN TRIALS IN THE ENGLISH CHANNEL
WP7. DATA HARVESTING DURING HIGH SPEED RUNS/RECORD ATTEMPTS
WP8. PERFORMANCE PREDICTION FROM ASSIMILATED ANALYZED DATA
WP9. DATA DISSEMINATION
WP10. CASTING OFF & UNMANNED DOCKING
WP11. ONBOARD/OFFBOARD VESSEL SECURITY
WP12. AUTONOMOUS CIRCUMNAVIGATION ATTEMPT
WP13. COLREGS COMPLIANCE LAW & LOBBYING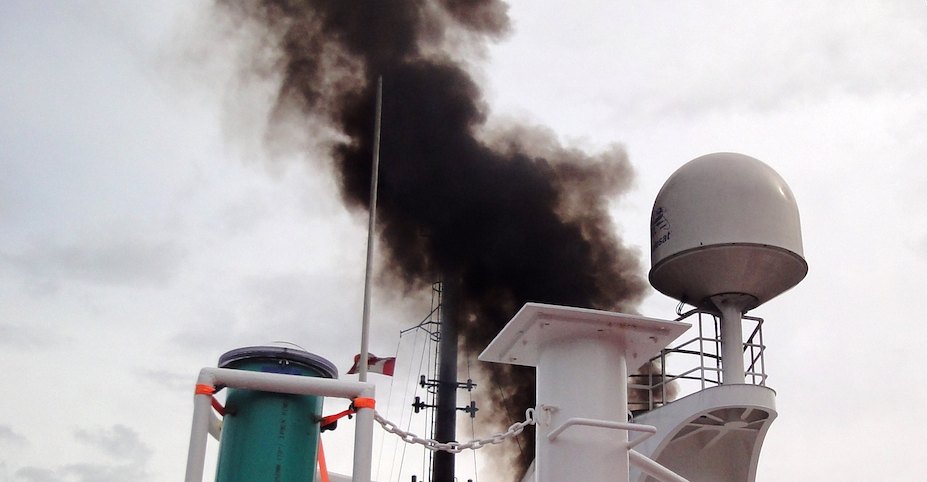 The Cleaner Ocean Foundation works to help protect the "seven seas" from the effects of anthropogenic atmospheric pollution like this ship that is belching diesel fumes like there is no tomorrow. We'd like to preserve tomorrow for our children. You can help us to make this scene a thing of the past.
WHY ARE WE DOING THIS?
Because we can, and because we can, we must.