Chris Grayling and Nus Ghani



<<<< SECTION 5 INNOVATION

SECTION 6 - REGULATION

Rationale

130. The Maritime 2050 Strategy made the following commitment:
● Government will consider options to promote the UK flag as the flag of first choice for vessels adopting low or zero emission technologies.

131. Currently all new vessels are subject to international safety regulations. All ships using low-flashpoint fuels91 must conform to the International Code of Safety for Ships Using Gases or Other Low-Flashpoint Fuels (IGF Code)92. This code contains mandatory safety provisions for the arrangement, installation, control and monitoring of machinery, equipment and systems using low-flashpoint fuels. The current IGF Code contains detailed requirements for natural gas as a fuel, while other low-flashpoint fuels, including hydrogen, can be approved based on alternative design arrangements.

132. Following the 'alternative design' process of the current IGF code requires each ship design to go through an individual process, which must be approved by the vessel's flag state for operation, adding time, cost and risk to certification.

133. As one of the leading global flag nations, there is a clear opportunity for the UK ship register to attract innovators in clean technology for shipping if membership of the flag gave access to regulatory support to assist the vessel operator through the alternative design process.

Background

134. A sub-group of the Clean Maritime Council focused on Standards and Regulations examined the role of government regulations in encouraging the development and deployment of zero emission vessels. The group concluded that a significant regulatory barrier is the time required and the complexity involved in working through the alternative design process. As such this section is focused on regulatory barriers as they relate to safety and ship standards. There are a number of other regulations which have a bearing on the uptake of zero emission shipping, including, for instance, regulations relating to energy networks and planning permission. Considerations relating to these issues are discussed in the infrastructure section of this document.

135. While future amendments to the IGF Code may be necessary, until more is known about the use of alternative fuels, it would be impractical to create prescriptive safety regulations for these fuels. There is also a danger that a prescriptive code may inhibit innovation if implemented before a fuel or technology is available commercially. The UK would support future amendments to the IGF Code once fuels are sufficiently matured. Government will also work to ensure that the UK plays a role in global standard development for electrification.

136. Government is committed to supporting innovators in the field of clean maritime technology. In order to mitigate this potential regulatory barrier, Government will establish he Maritime Emissions Regulation Advisory Service (MERAS) by 2020. Supported by the Maritime and Coastguard Agency, MERAS will be able to provide dedicated support to innovators using zero emission propulsion technologies, assisting them through the 'alternative design' certification process. This will reduce the time, cost and risk associated with certifying vessels using zero emission propulsion technologies.

137. In 'Technology and Innovation in UK Maritime: the Case of Autonomy'93, published in January 2019 alongside Maritime 2050, Government committed to launching a Maritime Autonomy Regulation lab (MARLab)94. MARLab supports maritime innovation in the UK, helping to create an environment which attracts international companies to invest and test autonomous technologies here. The work of MARLab will then be used to develop a domestic regulatory framework for maritime autonomy, allowing the UK to lead negotiations at the IMO to establish international regulations for maritime autonomy. Although regulatory needs for zero emissions technology differ from the requirements for maritime autonomy, there are clear synergies between the work MARLab has already begun, and the future role of MERAS. It is vital to ensure that the two bodies learn from each other, and support industry in tandem.

138. MERAS has the potential to be beneficial for the UK economy, helping to make the UK a destination choice for developers and testers of zero emission fuels and technologies. The support and expertise of MERAS may prove attractive to UK flagged ships, encouraging them to transition to zero emission shipping and with this unique offering, increasing the number of ship owners who choose to register their vessels under the UK flag.

SECTION 7 - NEXT STEPS >>>>


SECTION 1 - TACKLING EMISSIONS : 14 - 50
SECTION 2 - OUR APPROACH: 51 - 58
SECTION 3 - ECONOMICS: 59 - 95
SECTION 4 - INFRASTRUCTURE: 96 - 120
SECTION 5 INNOVATION: 121 - 129
SECTION 6 - REGULATION: 130 - 138
SECTION 7 - NEXT STEPS: 139 - 140
MAP - THE 2050 PLAN RECOMMENDATIONS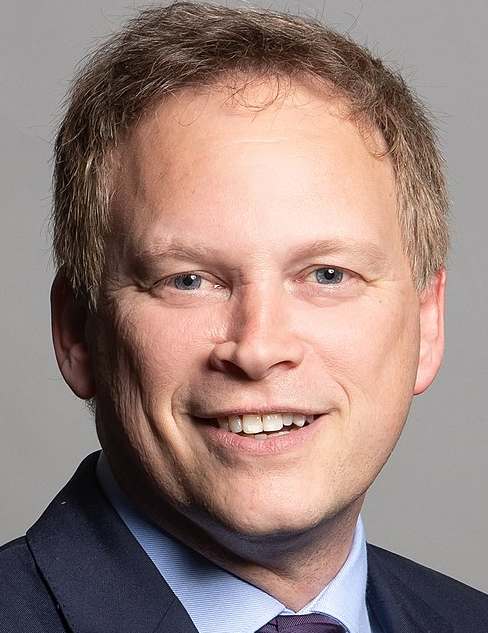 Grant Shapps - Secretary of State for Transport 2021
The Knowledge Transfer Network is Innovate UK's network partner, and also provides innovation networking for other funders in line with its mission to drive UK growth.

The Department for Transport works with Innovate UK, part of UK Research and Innovation Clean Maritime Plan and supports the transition to Net Zero by 2050 in line with the International Maritime Organization's (IMO's) targets for zero emission shipping.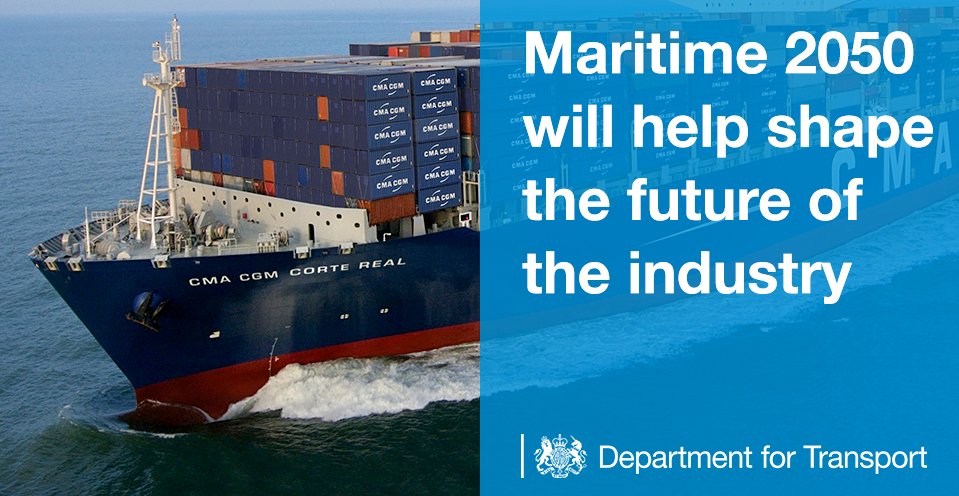 LINKS & REFERENCE
https://
Please use our A-Z INDEX to navigate this site