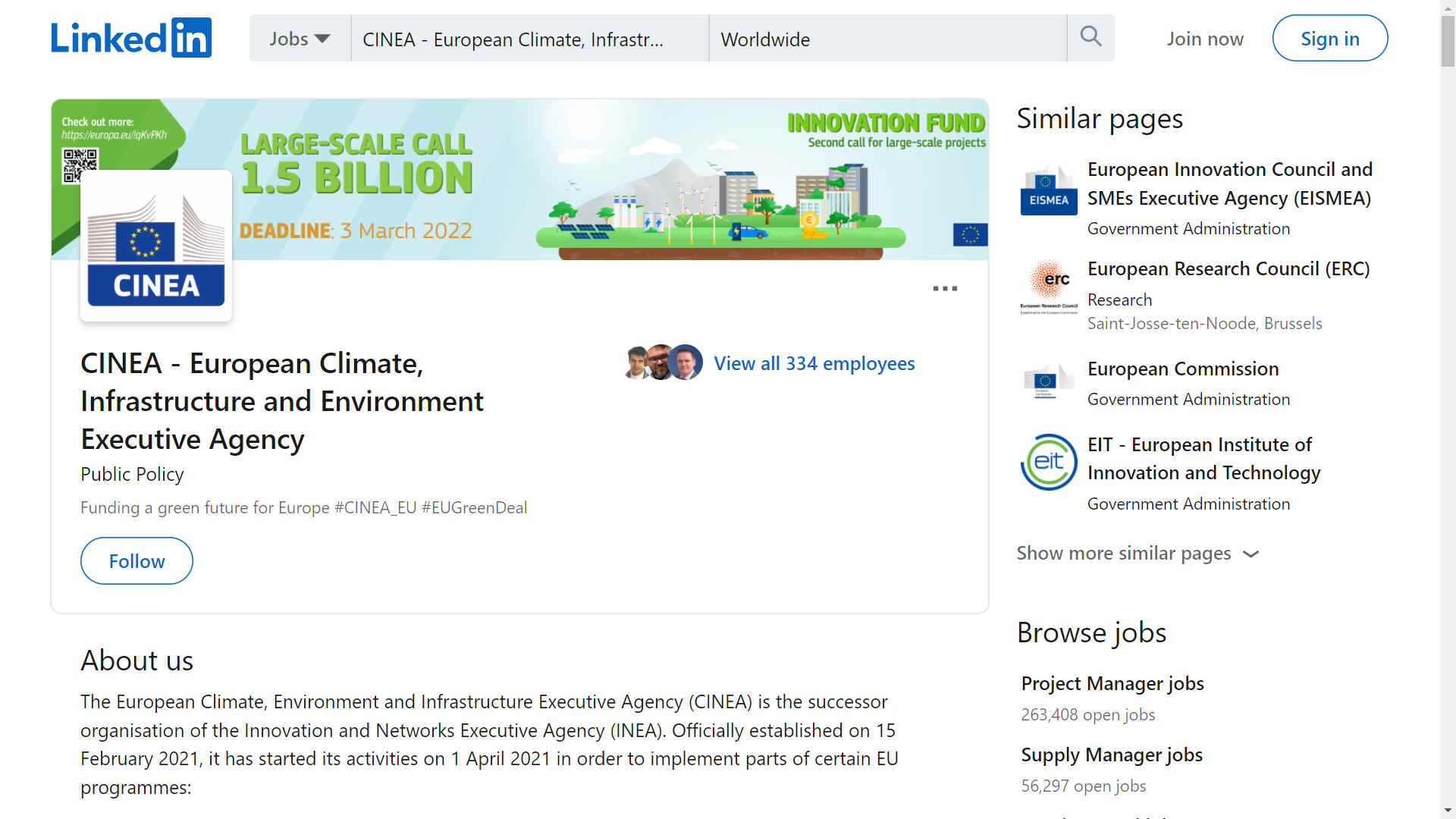 On 14 July 2021 the European Commission adopted the 'fit for 55' package, adapting existing climate and energy legislation to meet the new EU objective of a minimum 55% reduction in greenhouse gas (GHG) emissions by 2030. The fit for 55 package is part of the European Green Deal, a flagship of the von der Leyen Commission that aims to put the EU firmly on the path towards climate neutrality by 2050, as part of the Green Deal and Renewable Energy Directives (RED I & II).


CINEA plays a key role in supporting the European Green Deal through what is aimed at the efficient and effective implementation of its delegated programmes, with the overarching aim of making the European Union (EU) climate neutral by 2050. The plan is to review each existing law on its climate merits, and also introduce new legislation on the circular economy, building renovation, biodiversity, farming and innovation.

The European Commission's climate change strategy, launched in 2020, is focused on a promise to make Europe a net-zero emitter of greenhouse gases by 2050 and to demonstrate that economies will develop without increasing resource usage. The Green Deal has measures to ensure that nations that are, sadly, continued users of fossil fuels might be included in the transition to renewable energy, should they wish to divest themselves of the carcinogens and particulates of diesel and petrol fuels and associated greenhouse gases.

The European Climate, Environment and Infrastructure Executive Agency (CINEA) is the successor organisation of the Innovation and Networks Executive Agency (INEA). Officially established on 15 February 2021, it has started its activities on 1 April 2021 in order to implement parts of certain EU programmes:

(a) Innovation Fund;
(b) Connecting Europe Facility: Transport and Energy;
(c) Horizon Europe: Pillar II, cluster 5: Climate, energy and mobility;
(d) LIFE: Nature and biodiversity; Circular economy and quality of life; Climate change mitigation and adaptation; Clean energy transition;
(e) Renewable Energy Financing Mechanism;
(f) Public sector loan facility, under the Just Transition Mechanism;
(g) European Maritime, Fisheries and Aquaculture Fund
SPECIALTIES:

Transport, Energy, Renewable energy, Sustainable energy, Energy Union, Funding, Support, H2020, CEF, Research, Project Management, Innovation, Climate, biodiversity, LIFE programme, EMFAF, maritime, aquaculture, Fisheries, Climate Action, EU Green Deal, Just Transition, Circular Economy, Communication, and Horizon EU


KEY STAFF @ CINEA - European Climate, Infrastructure and Environment Executive Agency

Dimitri Konstantas - Prof. at the University of Geneva, Coordinator of the H2020 AVENUE project

Carlo Gubitosa - IT Support Officer - Helpdesk Analyst - RHEL Sysadmin at CINEA - European Climate, Infrastructure and Environment Executive Agency

Ben Griffiths - Head of External Audit at Climate Innovation and Networks Executive Agency (CINEA)

Sarunas Zableckis - Project Manager at CINEA - European Climate, Infrastructure and Environment Executive Agency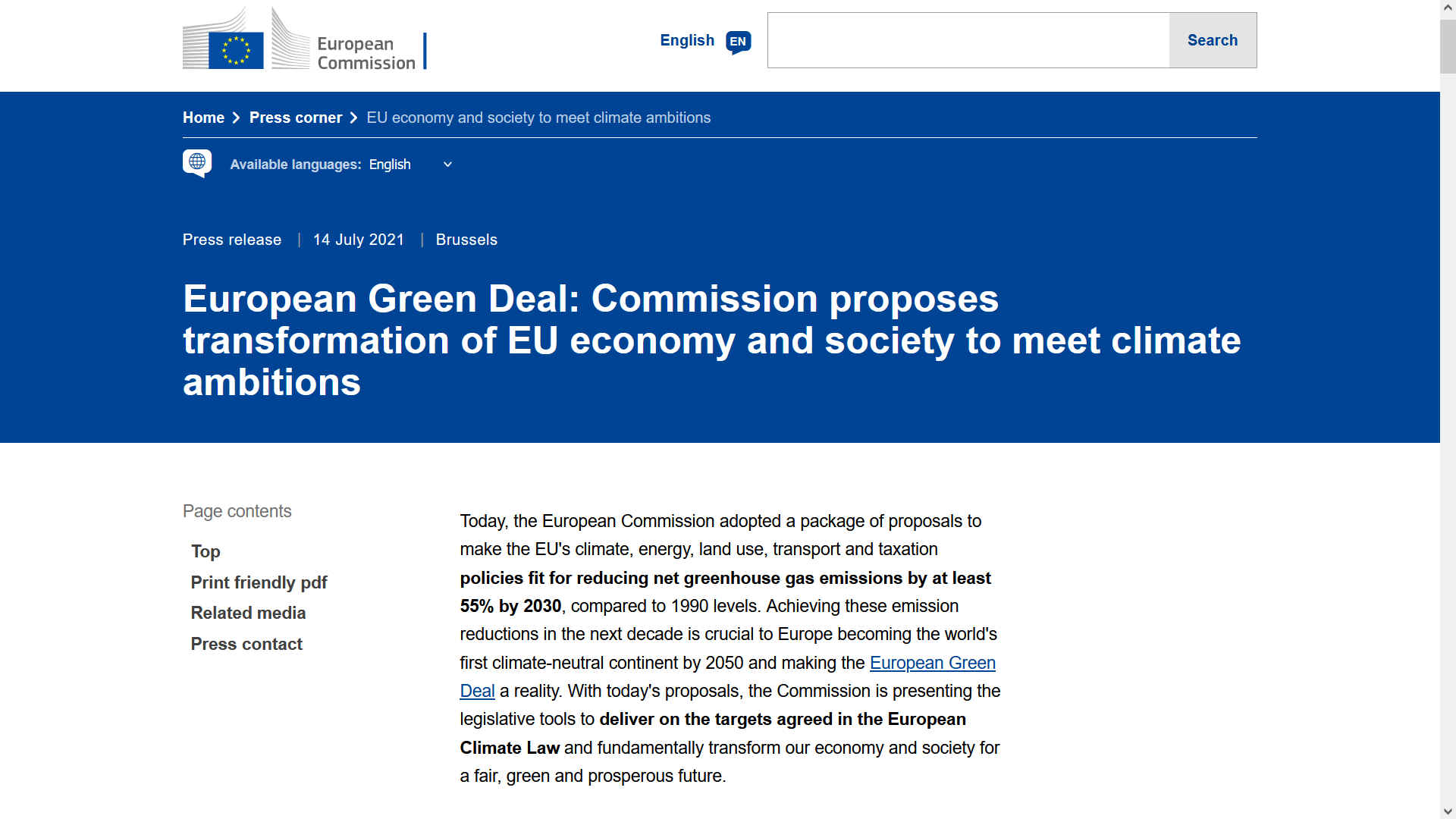 WATERBORNE SEVEN YEAR RESEARCH REVIEW - BRUSSELS MARCH 2022

The European Climate, Infrastructure and Environment Executive Agency (CINEA) together with the Directorate-General for Research and Innovation (DG RTD) and the STEERER project (Structuring Towards Zero Emission Waterborne Transport) are held the workshop "Horizon 2020 Research and Innovation delivering smart, green, safe and competitive waterborne transport", which took place on 7 February in Brussels (Residence Palace, Rue de la Loi 155) as well as online. This was a Horizon 2020 review, leading into Horizon Europe and an outlook to the future of the new Horizon Europe programme.
THE DRIVERS: LEGALLY BINDING TARGETS ?

There are as yet not legally binding targets coming out of events such as COP26 (for example) - hence where some players may say they are agreeable to such targets, in reality they can sit on the fence as observers with fingers crossed, hoping that other countries will produce the technological miracles to carry their expansion plans forward, and dig them out of their fossil fueled holes. Development such as that funded by waterborne and ZEWT programmes shows good faith intentions from the EU, and solid advances in knowledge, even though somewhat plodding along, it is still progress.

EMISSIONS

At COP26 it was agreed countries will meet next year to pledge further cuts to emissions of carbon dioxide (CO2) - a greenhouse gas which causes climate change.

This is to try to keep temperature rises within 1.5C - which scientists say is required to prevent a "climate catastrophe". Current pledges, if met, will only limit global warming to about 2.4C, and even those are slipping. Without stepping up change, to get the job done, the human race and the planet are in for a rough ride.
COP26 was the event in Glasgow where countries revisited the climate pledges they made under the 2015 Paris Agreement. COP27 is to be held in Egypt.


FOSSIL FUEL SUBSIDIES

World leaders agreed to phase-out subsidies that artificially lower the price of coal, oil, or natural gas. However, as with other so-called commitments, no firm dates have been set.

These subsidies are braking the adoption of renewables, making solar, wind and hydrogen power appear less competitive than they actually are. Indeed, renewable electricity is cheaper than coal burning and nuclear power stations.
SIGNS FROM ABOVE - JULY 2021 - Floods in London, Belgium and Germany cause huge damage to property, with temperatures soaring. Despite this, one crisis now circulating is the "global water crisis". That, in combination with the global warming crisis, is leading to mass crop failures, thirst and could trigger mass starvation, unless we act now.
FUNDING DEVELOPMENT

Financial organisations controlling $130tn agreed to back "clean" technology, such as renewable energy, and direct finance away from fossil fuel-burning industries.

The initiative is an attempt to involve all of us to meeting net zero targets.
The European Union (EU) funds a number of research and innovation projects from a pool of money, that is designed to accelerate technology by way of a green driver aimed at economic stability. The policies and thus, calls for proposals are looking for near-to and long-term projects to assist with the transition to zero emission transport, that is sustainable. Hence Net Zero.
Technology Readiness Levels are thus all important. With a tendency to leap over development hurdles, as though the technology is more advanced than it actually is. Leaving holes in our knowledge bank.
Typically, pure research is 100% funded. Levels of funding then fall significantly, on the presumption that industry will make up the shortfall - even where conflicts of interest exist - to block development that threatens existing products and fuels.
When weighing up future-fuel options, it is becoming increasingly necessary to take a well-to-wake approach to calculating GHG emissions. The European Commission recently adopted the ambitious Fit for 55 Package, a set of proposals aimed at making the EU's climate, energy, land use, transport and taxation policies fit for reducing net emissions by at least 55% by 2030 compared to 1990 levels. This package places even greater demands on the maritime industry, which is expected to reduce its emissions by 75% by 2050 compared to 2020 levels.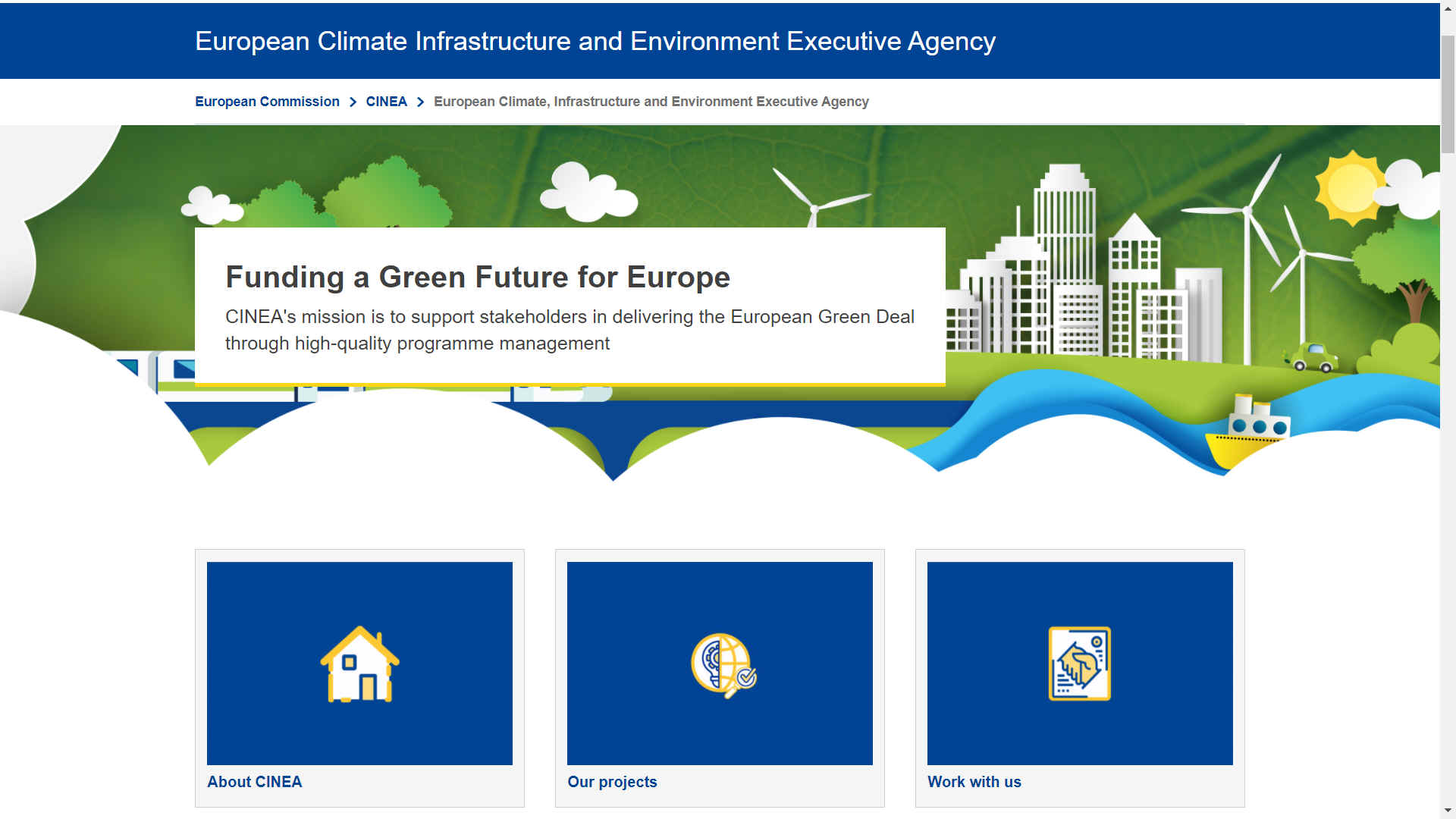 Some important projects do not get funded at all, or until it is too late. We urge governments to step things up to provide funding while project champions are still up for taking on significant environmental challenges, that need big dogs with big ambitions. SeaVax is one social enterprise that was allowed to fail for lack of development support, while there was a team of experts assembled. That team are now involved on other projects, where perhaps they should have been at least trickle funded just in case their ocean/river cleaning system were needed. An abject lesson in complacency for the record books. Yet, plastic is still a menace, that so far the EU, G7 and G20 have allowed to escalate significantly since 2015, unchecked.
BBC NEWS 18 JANUARY 2022 - The Environmental Investigation Agency (EIA) says there's a cascade of evidence of harm from plastics. It argues that the plastic pollution threat is almost equivalent to climate change.
The air we breathe now contains plastic micro particles, there's plastic in Arctic snow, plastic in soils and plastic in our food. It's reported, for instance, that about 20 elephants in Thailand have died after eating plastic waste from a rubbish dump. The authors urge nations to agree a UN treaty with binding targets for reducing both plastic production and waste.

"There is a deadly ticking clock counting swiftly down," said the EIA's Tom Gammage. "If this tidal wave of pollution continues unchecked, the anticipated plastics in the seas by 2040 could exceed the collective weight of all fish in the ocean."
The United Nations has identified three existential environmental threats - climate change, biodiversity loss and pollution - and concluded that they must be addressed together. Multilateral agreements on biodiversity loss and climate have existed for nearly 30 years (although they have failed to halt CO2 emissions or protect the natural world).
The idea of a dedicated plastics treaty has been opposed by some nations in recent years. But more than 100 countries, including the UK, are said to favour a treaty being proposed at the next UN Environment Assembly in February and March. Sources say outright opposition is weakening, although there's a dispute as to how strict the treaty should be, and whether it should be legally binding or voluntary.
US President Joe Biden has announced that the US now supports a global agreement, previously resisted by former President Donald Trump. It's not clear, though, whether he can win approval from Congress, as most plastics are made from oil and gas - and they're both produced in the US.
Japan is said to be trying to diminish the ambition of the treaty. The Arab Gulf states and China have been silent so far. China produces most "virgin plastic", although the US and UK are said to be the biggest producers of waste per person.
Launching the EIA report, Mr Gammage said: "The visible nature of plastic pollution has generated huge public concern but the vast majority of plastic pollution impacts are invisible. "The damage done by rampant overproduction of virgin plastics and their lifecycle is irreversible - this is a threat to human civilisation and the planet's basic ability to maintain a habitable environment. It's becoming almost as serious as the threat from climate change."
Prof Richard Thompson from Plymouth University, an authority on plastics, told BBC News a UN treaty should focus on the full life-cycle analysis of plastics. He said: "The underlying cause of the problem is rooted in unsustainable levels of production and consumption. "Advocating policies that merely promote the use of plastics that are 'recyclable' won't be effective unless there's a local infrastructure to collect, separate, and viably recycle those plastics. "Polices to promote the use of 'compostable' plastics will only be effective if there is appropriate local infrastructure to handle that waste stream."
A spokesman for the British Plastics Federation told BBC News: "Plastic is a lightweight, safe, and energy-efficient material, and simply replacing it with alternatives can often have negative environmental consequences, as well as ramifications for health and safety. "The unfortunate scenes of plastic waste washing up in oceans around the world are a direct result of improperly managed plastic waste in many areas, and if we want to make a difference, this is where the focus should be."
Plastics researcher Trisia Farrelly, from Massey University in New Zealand, told BBC News that oil and gas firms, which produce the feedstock for most plastics, were striving to focus attention on plastic waste, rather than the production of plastic altogether. She said: "The question now is, what will that treaty look like? Will there be a weak form that focuses on marine litter and waste management? Or will there be a resolution that includes the full life cycle of plastics including extraction and production right through to remediation of legacy pollution?" She agreed that more science was needed to determine the toxicity of plastics, but argued that delay was dangerous. "The science is relatively new on a number of plastics pollution impacts and some of the science is complex," she said. "But there is more than enough evidence to know that we have to act with urgency to prevent further irredeemable damage caused by plastics pollution."
Hans Peter Arp, chemistry professor at the Norwegian University of Science and Technology, agreed there are many unknowns, but he maintained that plastic pollution was already breaching what's known as a planetary boundary - a threshold that should not be crossed because of the risk to humankind. He told BBC News: "My colleagues and I have argued that plastic pollution fills the three criteria of a planetary boundary threat:
1) increasing exposure,
2) irreversible presence in the global ecosystem,
3) evidence that it is causing ecological harm, and that this harm will increase with plastic emissions.
"The rational response to the global threat posed by accumulating and poorly reversible plastic pollution is to rapidly reduce consumption of virgin plastic materials, along with internationally coordinated strategies for waste management."
Although same large firms are resisting tough global rules, others are in support. One group, plasticpollutiontreaty.org, invites firms to sign up to strict standards to ensure a level playing field for plastic business.
CINEA CONTACTS
By Post

European Climate, Infrastructure and Environment Executive Agency
European Commission
W910
B-1049 Brussels, Belgium

Visitors

European Climate, Infrastructure and Environment Executive Agency
Chaussée de Wavre 910
B-1040 Brussels, Belgium
Tel: +32 (0)2 299 5252
Fax: +32 (0)2 297 3727
https://cinea.ec.europa.eu/index_en
https://www.youtube.com/channel/UCDic9AVxO1PP1SqoKbHMwrA
https://twitter.com/cinea_eu
https://www.linkedin.com/company/cinea-european-climate-infrastructure-environment-executive-agency/
https://www.bbc.co.uk/news/science-environment-60026748
https://cinea.ec.europa.eu/index_en
https://www.youtube.com/channel/UCDic9AVxO1PP1SqoKbHMwrA
https://twitter.com/cinea_eu
https://www.linkedin.com/company/cinea-european-climate-infrastructure-environment-executive-agency/