This is a reflection of Horizon 2020 funding, presumably leading on to Horizon Europe to our way of thinking, looking backwards at the results of 7 years of spend on R&D and innovation by the EU, aimed at delivering green waterborne transport achievement: Container Ships, Ferries, Cruise Liners, Riverboats, Barges, Etc. Sailing pleasure boats are of course zero emission, save where they have an onboard diesel.
This was a confused period of time for many, where Liquid Natural Gas reared its head, seeing some fleet operators and ports investing in ships and infrastructure, but with limited guidance from the IMO, who are behind the curve when it come to issue of rules or guidelines. But, thankfully have issued some recommendations to help get things moving. Whereas, it is widely considered that LNG cannot provide a sustainable solution and was simply a stop gap to allow use of converted diesel vessels. (A view we share) Solar power does not seem to have a look in, as a viable contributor to a percentage of onboard energy, where most ships have (or could have) large deck areas.
At present, hydrogen is not produced in sufficient quantities, and nor in the delivery medium cast in stone. Leaving the shipping world not knowing where to invest - with any degree of certainty. It is this gap in knowledge and technology that is preventing advancement, and giving the excuse for delaying the transition to clean ocean transport. Thus clarification is needed, with projects that demonstrate new technology - to generate confidence for investors.
Hydrogen can be used in converted diesel or petrol internal combustion engines with less efficiency (if all else fails) but with familiar sounds and servicing schedules, or via fuel cells to provide electricity for efficient underwater pod drives. Thus, methanol and ammonia come into the frame, alongside compressed and liquid gas.
It is against this background that advancement success must be measured. Hence, this event is a must for those who are seeking to divine an investment path and keep in touch with the latest developments.
WATERBORNE TRANSPORT WORKSHOP - BELGIUM 7 FEBRUARY 2022 9:30 - 16:15 HRS

Research, Development and Innovation towards smart, green and integrated waterborne transport in the context of Horizon 2020 and Horizon Europe.

ABOUT THE EVENT

The European Climate, Infrastructure and Environment Executive Agency (CINEA) together with the Directorate-General for Research and Innovation (DG RTD) and the STEERER project (Structuring Towards Zero Emission Waterborne Transport) are organising the workshop "Horizon 2020 Research and Innovation delivering smart, green, safe and competitive waterborne transport", which will take place on 7 February in Brussels (Residence Palace, Rue de la Loi 155) as well as online.

The workshop will present the results of seven years of investments in research and innovation towards smart, green and integrated waterborne transport, which took place in the framework of Horizon 2020. The event will also provide an outlook to the future in the light of the new Horizon Europe programme.

Three panels on the transformation towards zero-emission waterborne transport; competitive, connected and automated waterborne transport; and safe and secure waterborne transport, will provide presentations and discussions from the representatives of Horizon 2020 projects, the European Commission, Member States and the waterborne transport sector.

The event is planned to take place in a hybrid mode. Please specify whether you want to participate in person or online in the ticket area. In case of new restrictions, the event will shift to full virtual mode.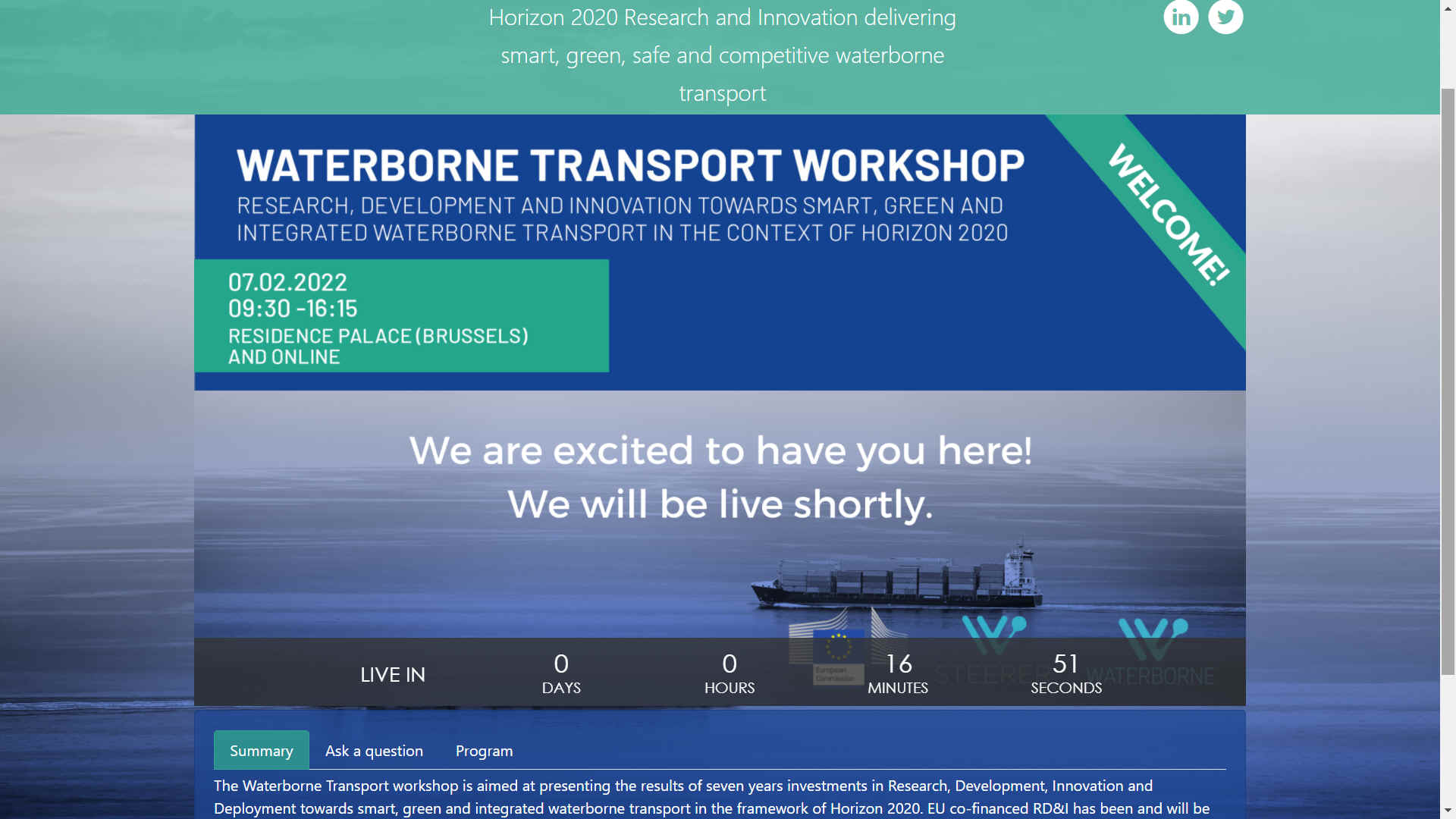 AGENDA
09:00—09:30


WELCOME - REGISTRATION AND COFFEE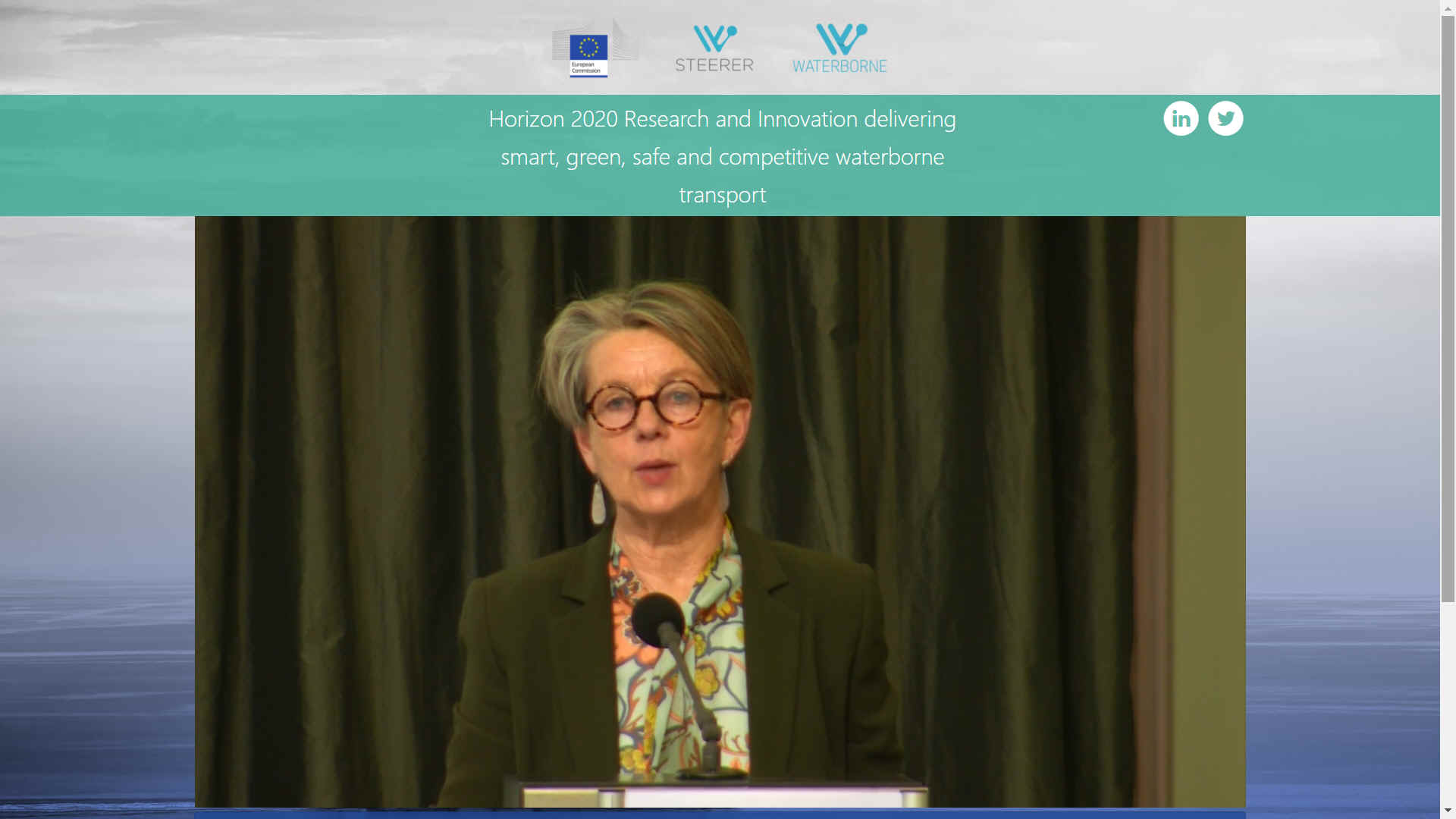 DIANE GILPIN ( Moderator) - CEO Smart Green Shipping Alliance

09:30— 09:40


SETTING THE SCENE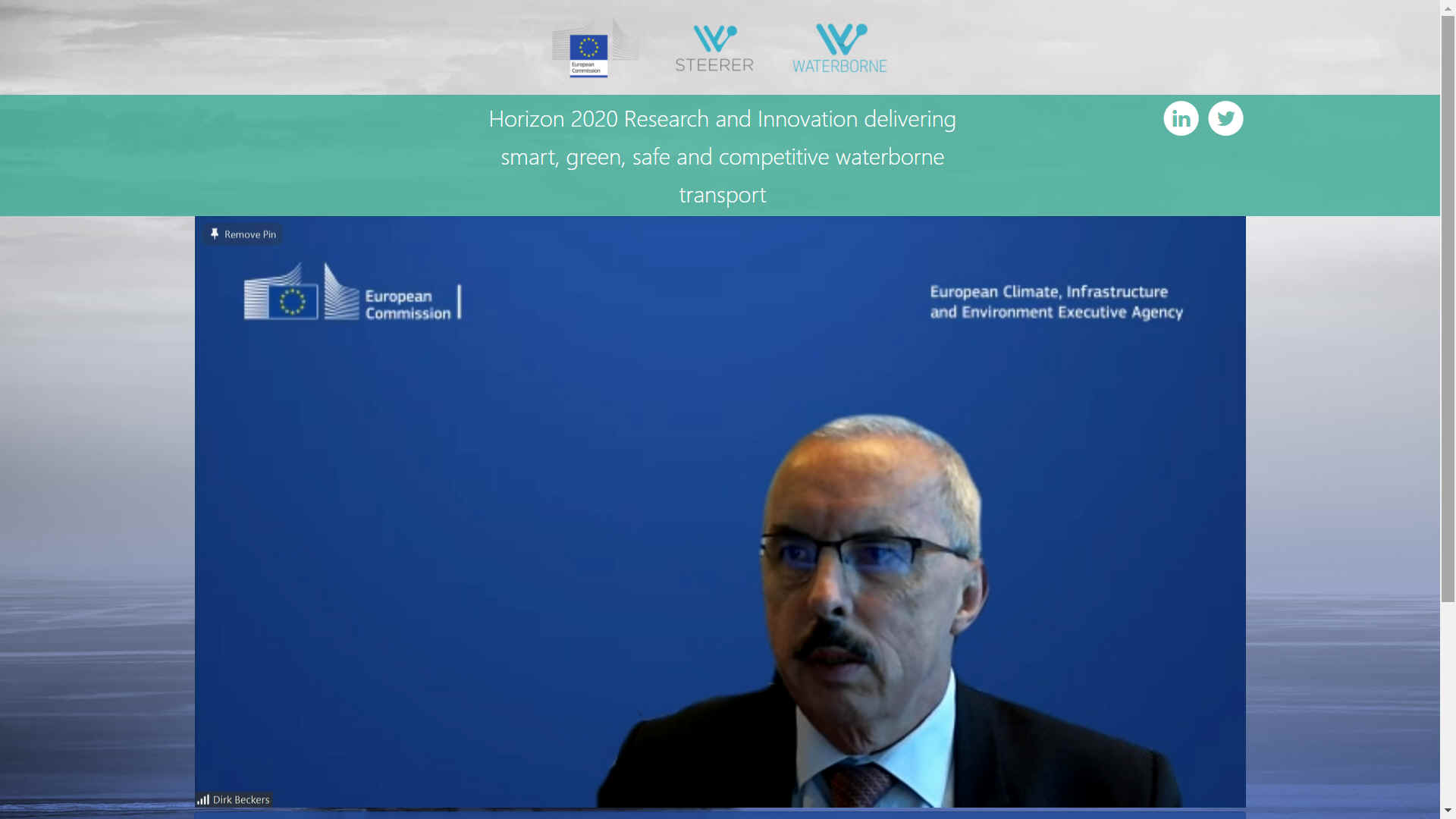 DIRK BECKERS - Director, CINEA


09:40—10:10

KEY NOTE SPEECHES: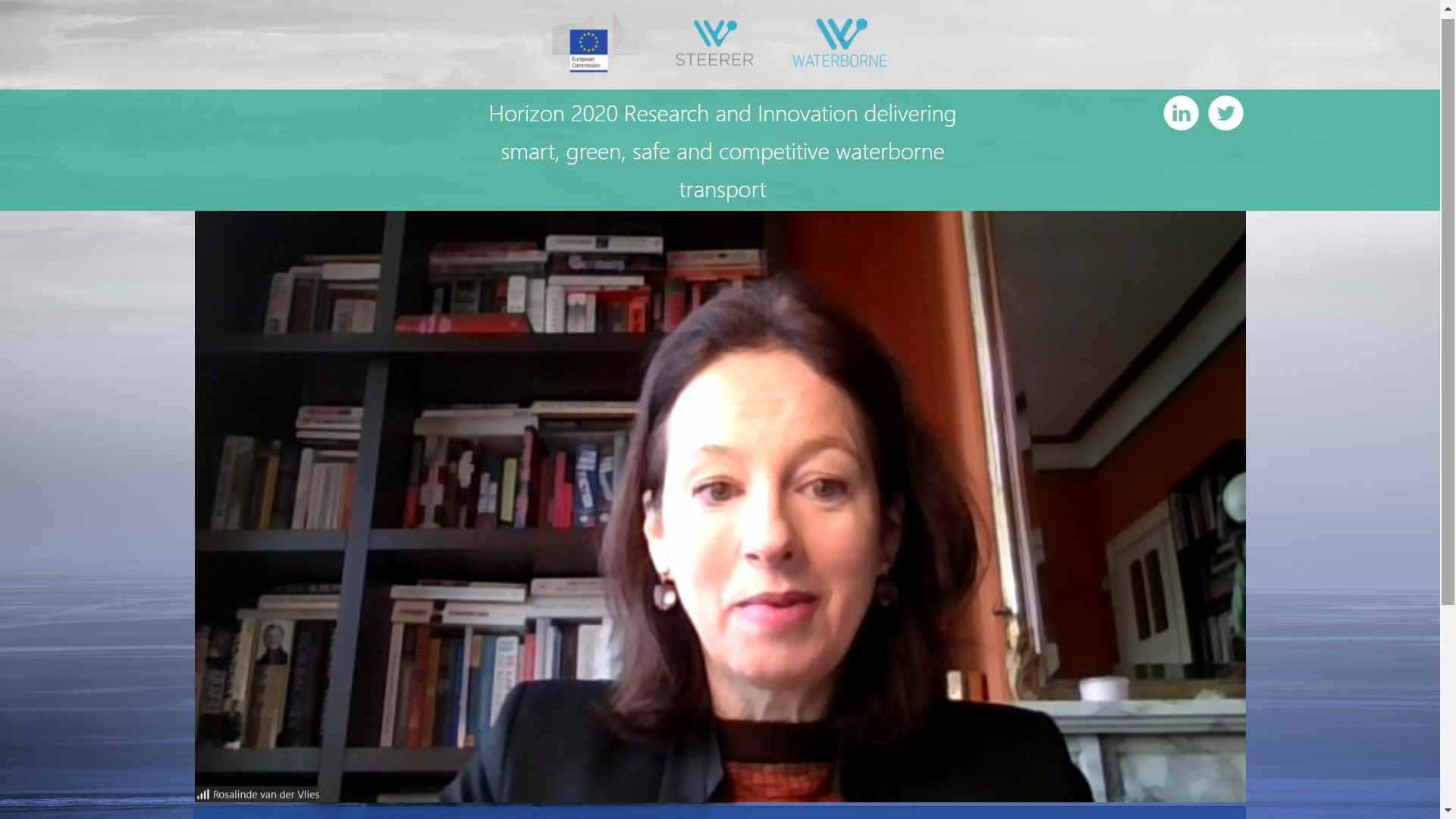 ROSALINDE VAN DER VLIES - Director, Clean Planet Directorate
European Commission, DG Research and Innovation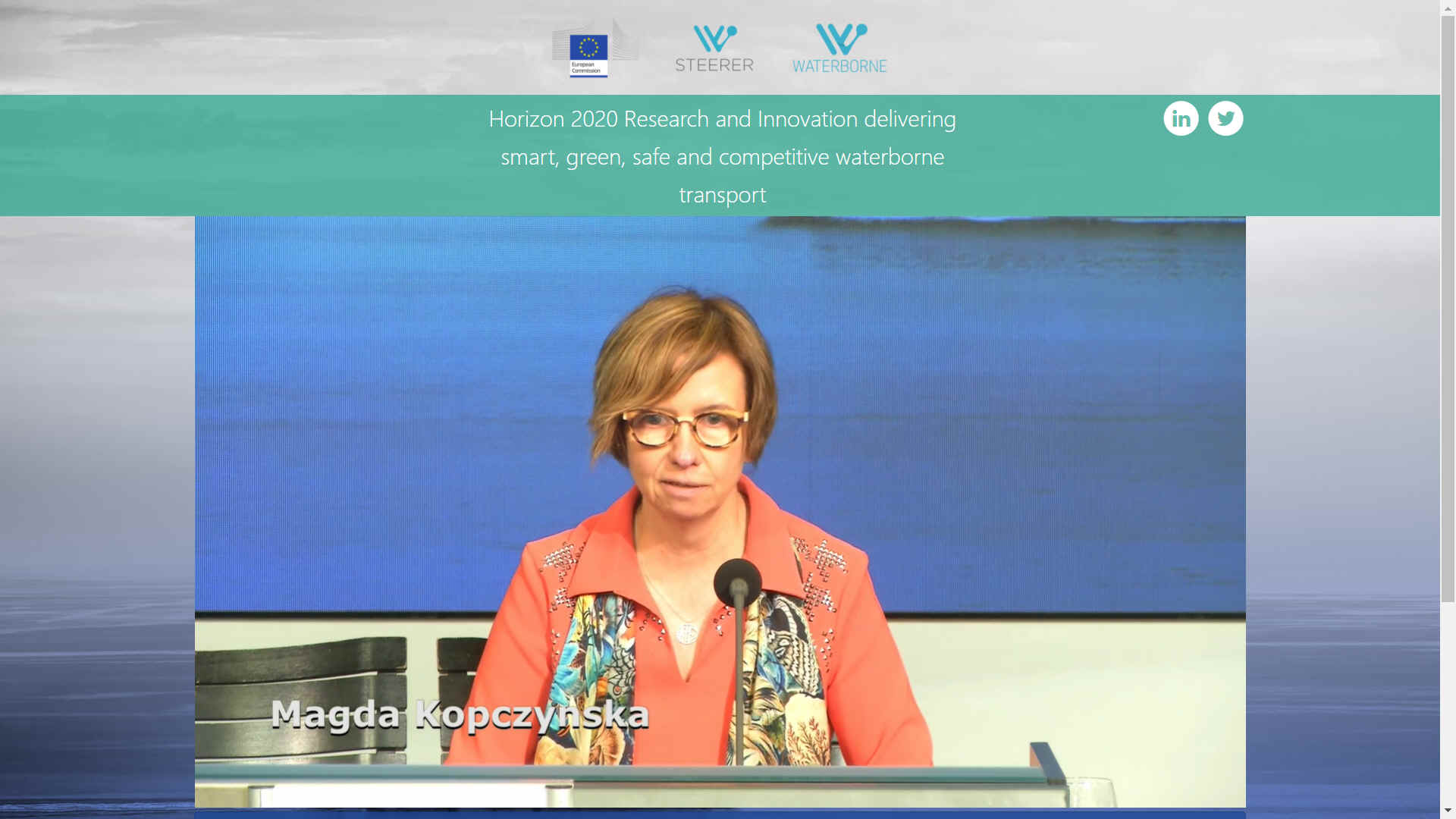 MAGDA KOPCZYNSKA - Director, Waterborne Transport Directorate
European Commission, DG MOVE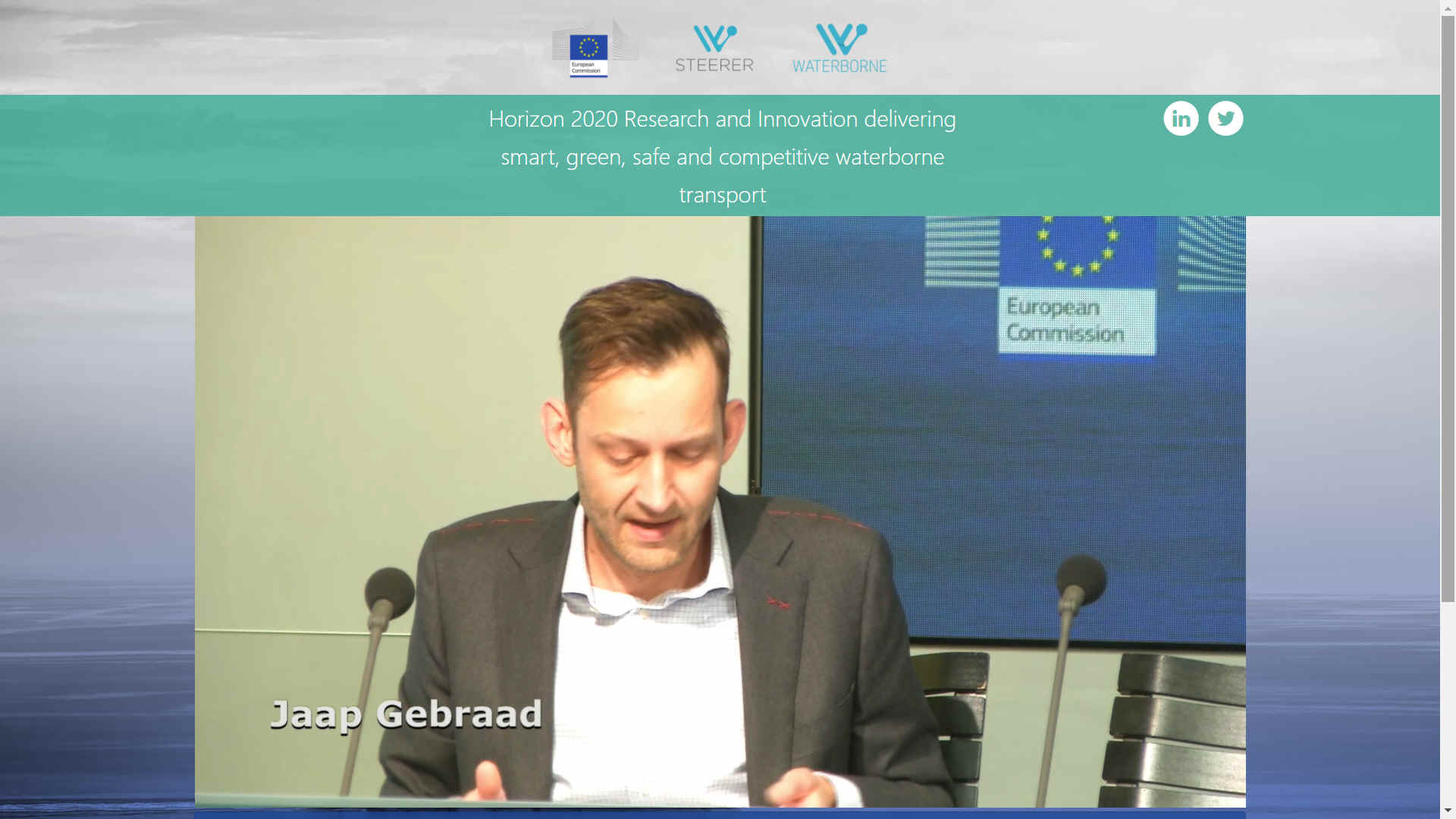 ASA BURMAN - Board Vice-Chair (apologies) with Jaap Gebraad, standing in with thanks
Waterborne Technology Platform

10:10—11:40


THE TRANSFORMATION TOWARDS ZERO-EMISSION WATERBORNE TRANSPORT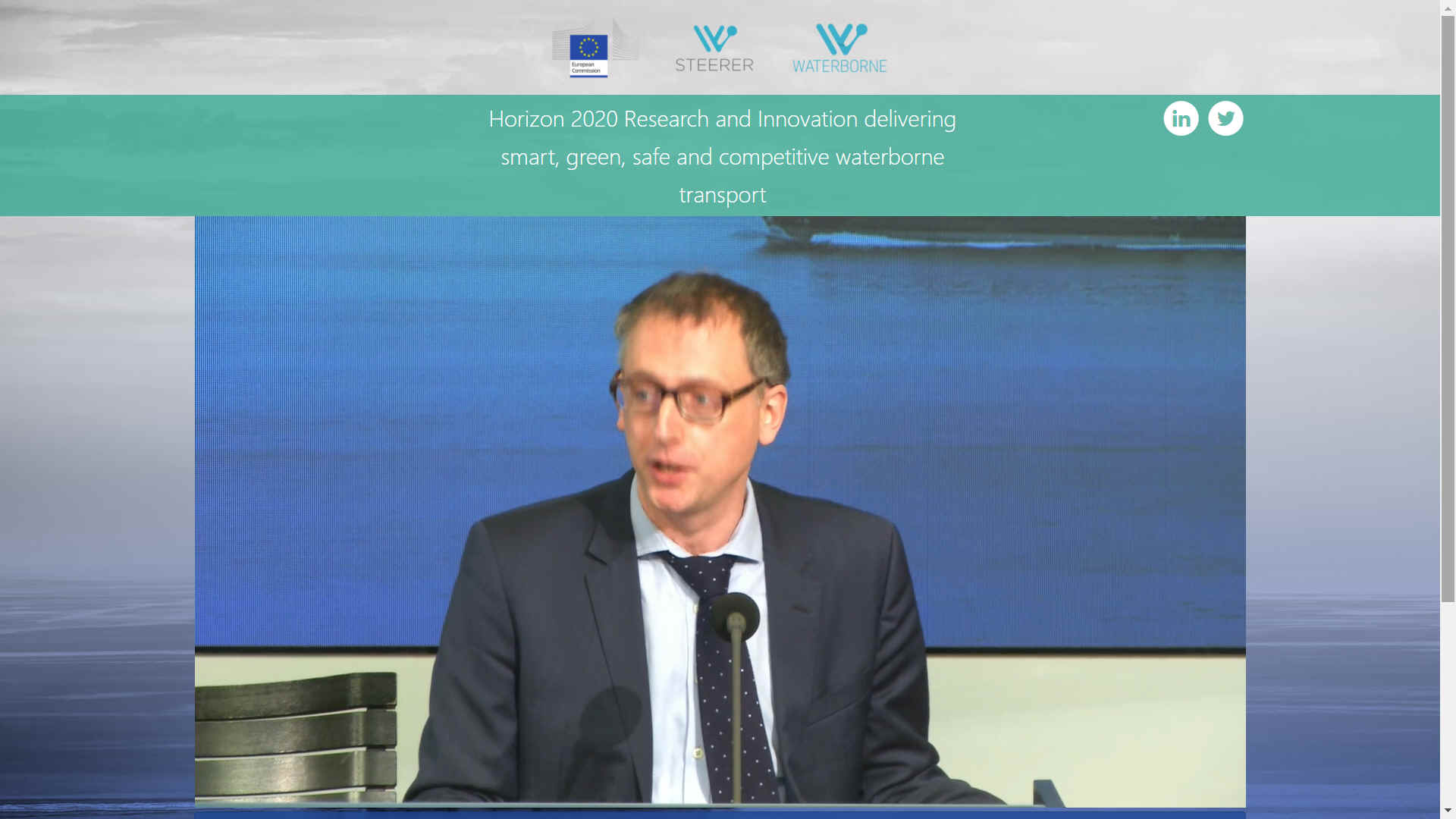 DAMIEN MEADOWS - Advisor on European and International Carbon Markets
DG CLIMA

Overview of projects in the portfolio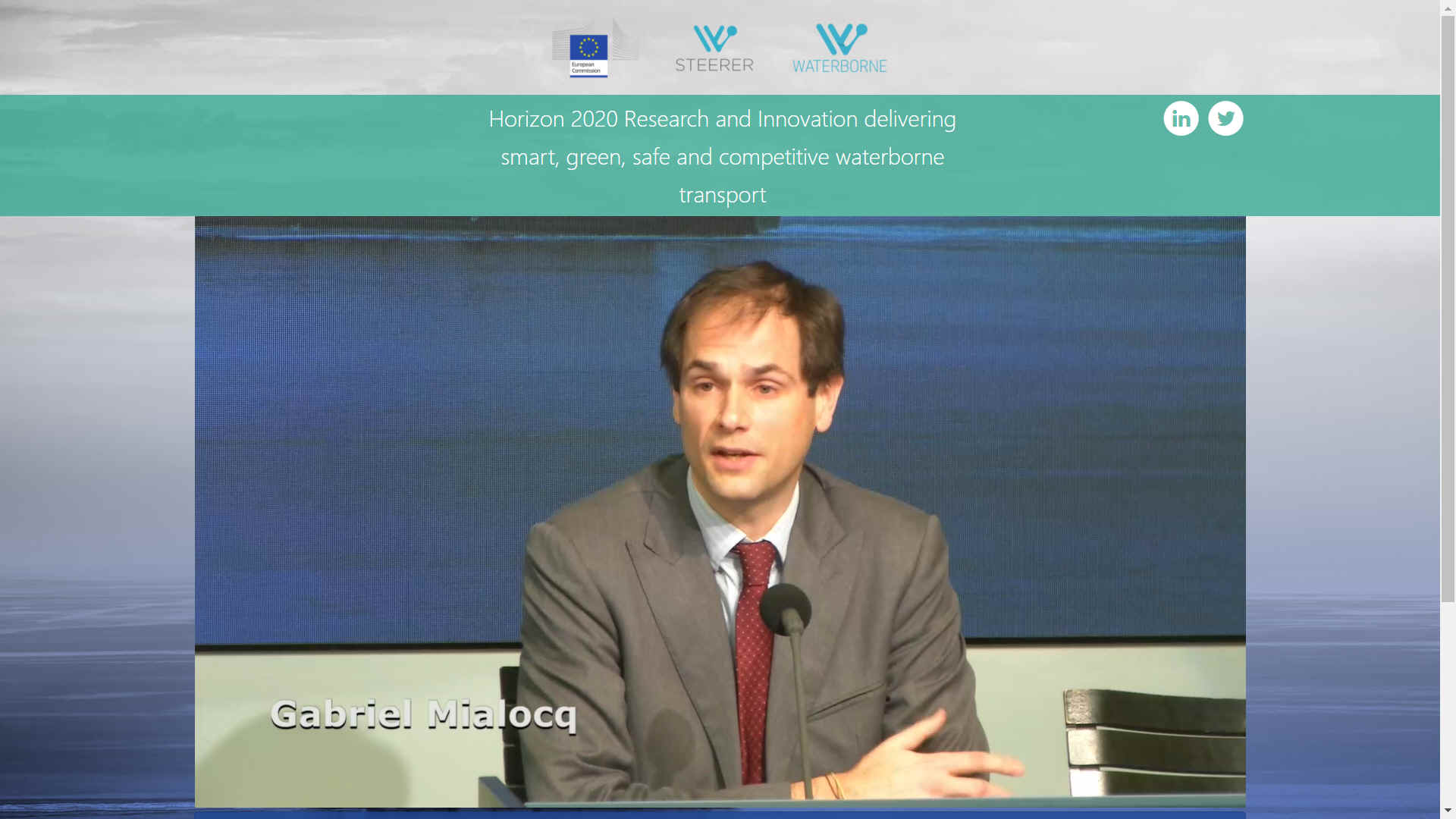 GABRIEL MIALOCQ - Head of Sector Clean Transport Industry (Aviation and Waterborne)
CINEA


3 PROJECTS CO-FINANCED BY HORIZON 2020, ESSENTIAL FOR THE TRANSITION TO ZERO-EMISSION WATERBORNE TRANSPORT: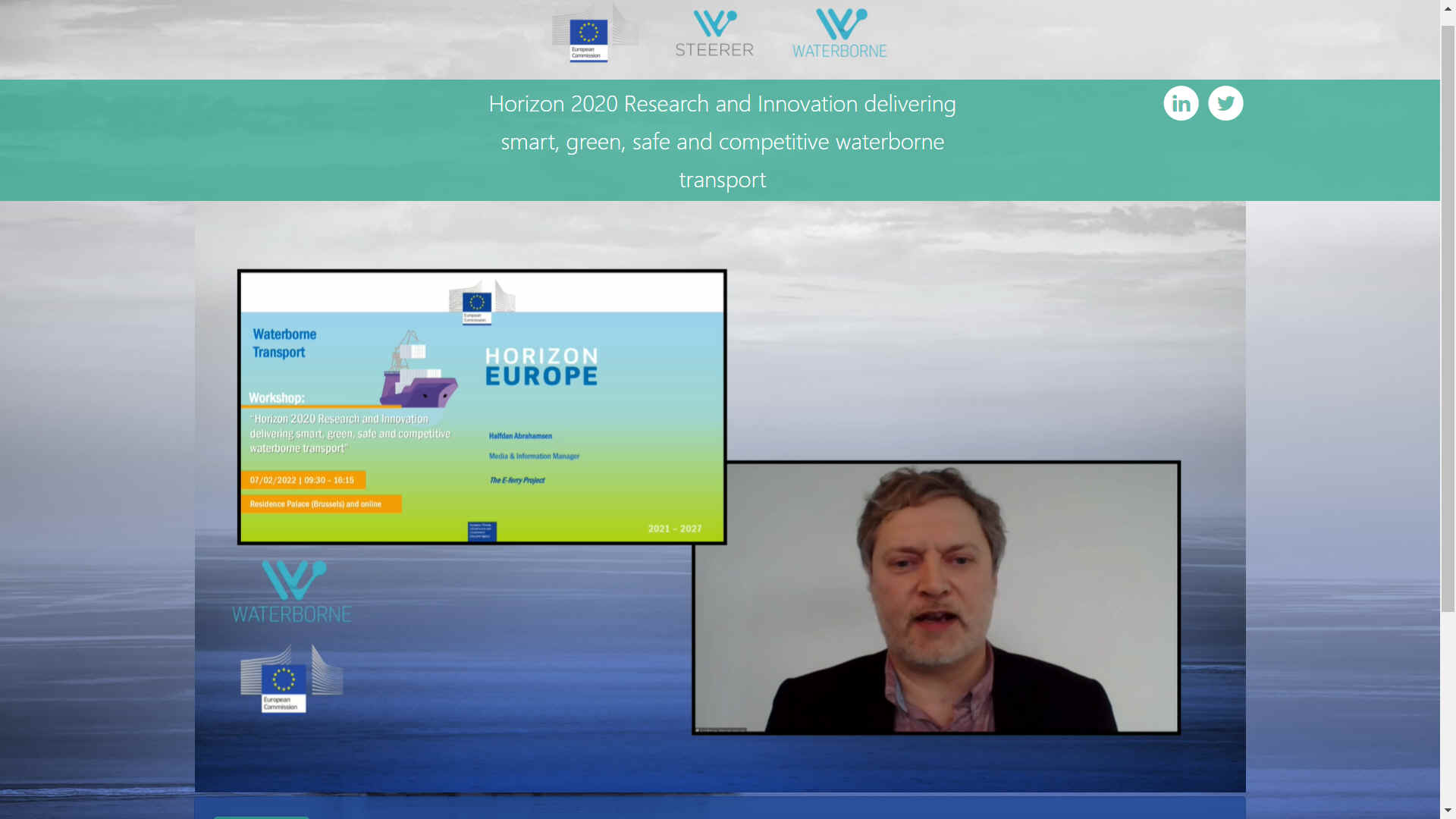 > E-ferry, Halfdan Abrahamsen, Media & Information Manager, Ærø EnergyLab (Municipality of Ærø);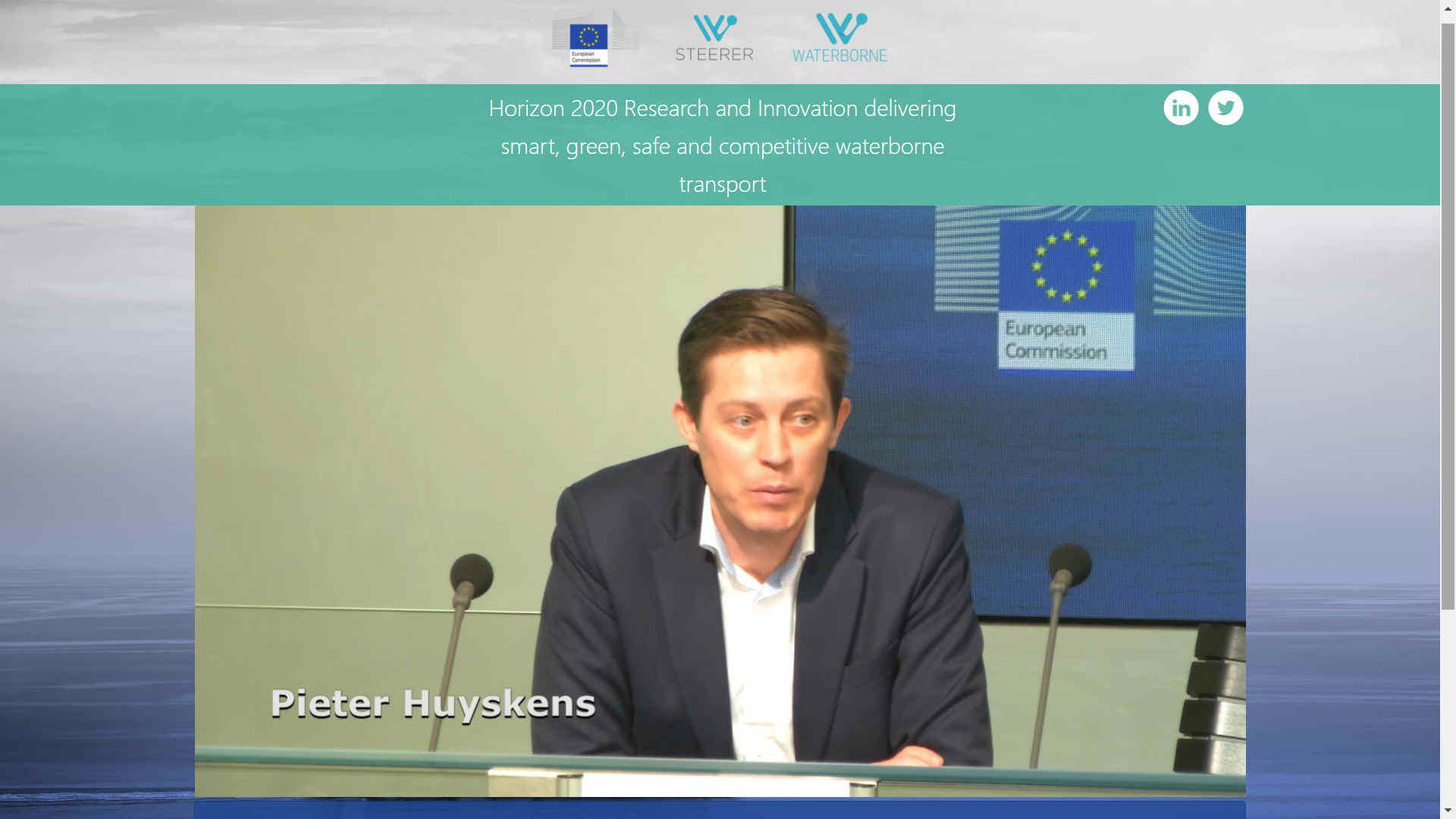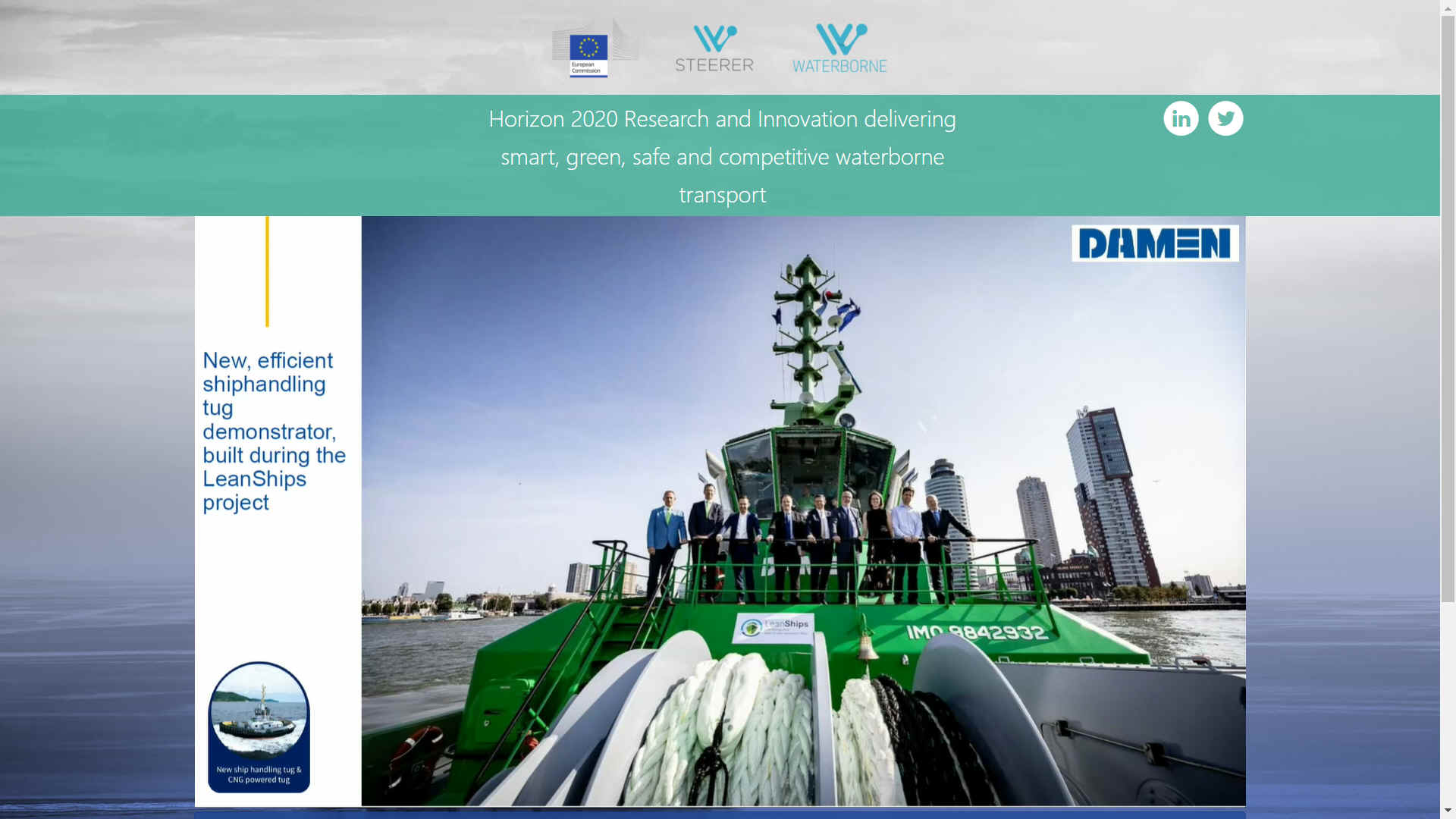 > LeanShips, Pieter Huyskens, Director Research, Development & Innovation, Damen Shipyards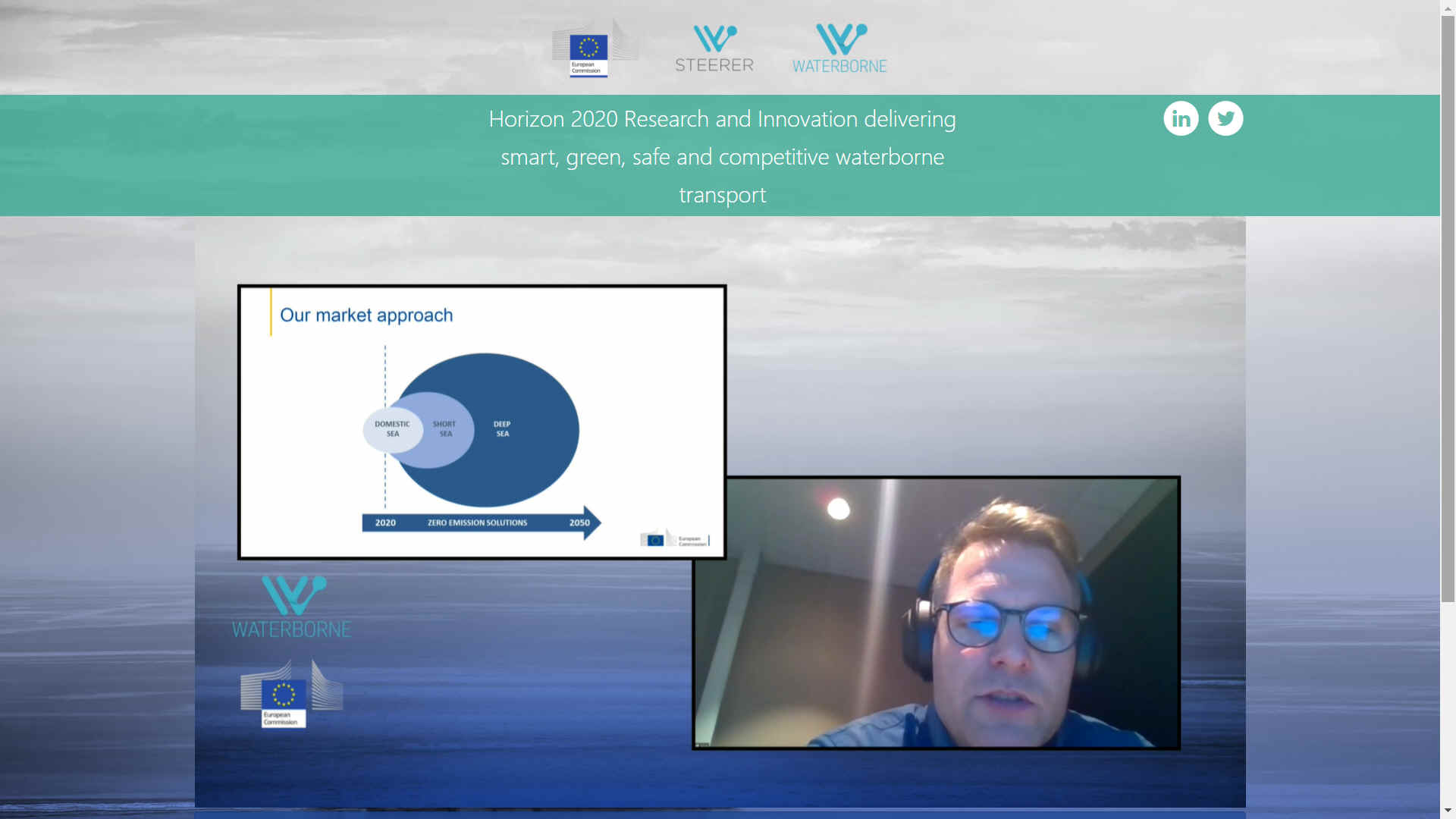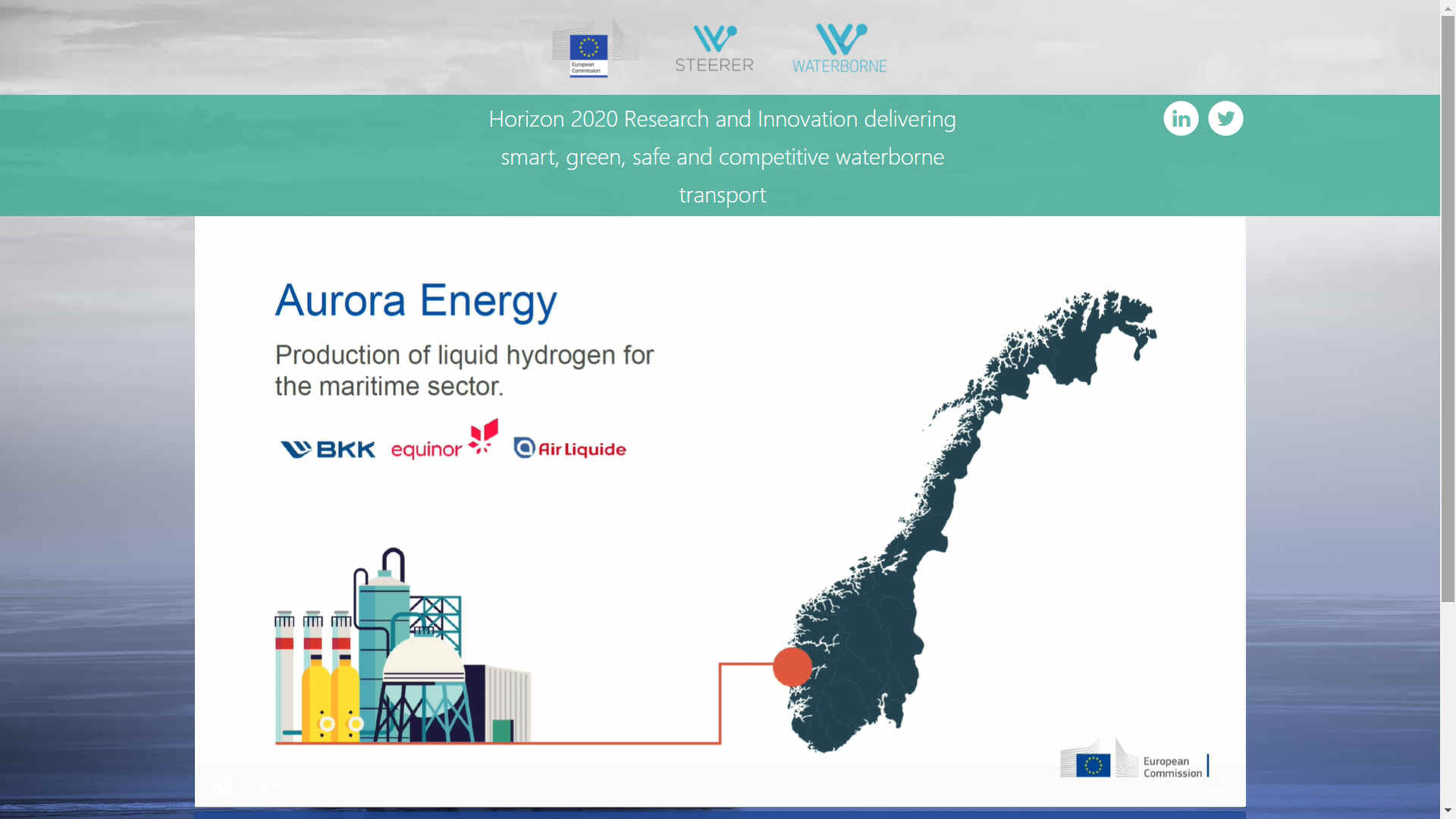 > HyShip, Jon Nordgard, Strategy Manager Wilhelmsen New Energy and Vice President Business Development Massterly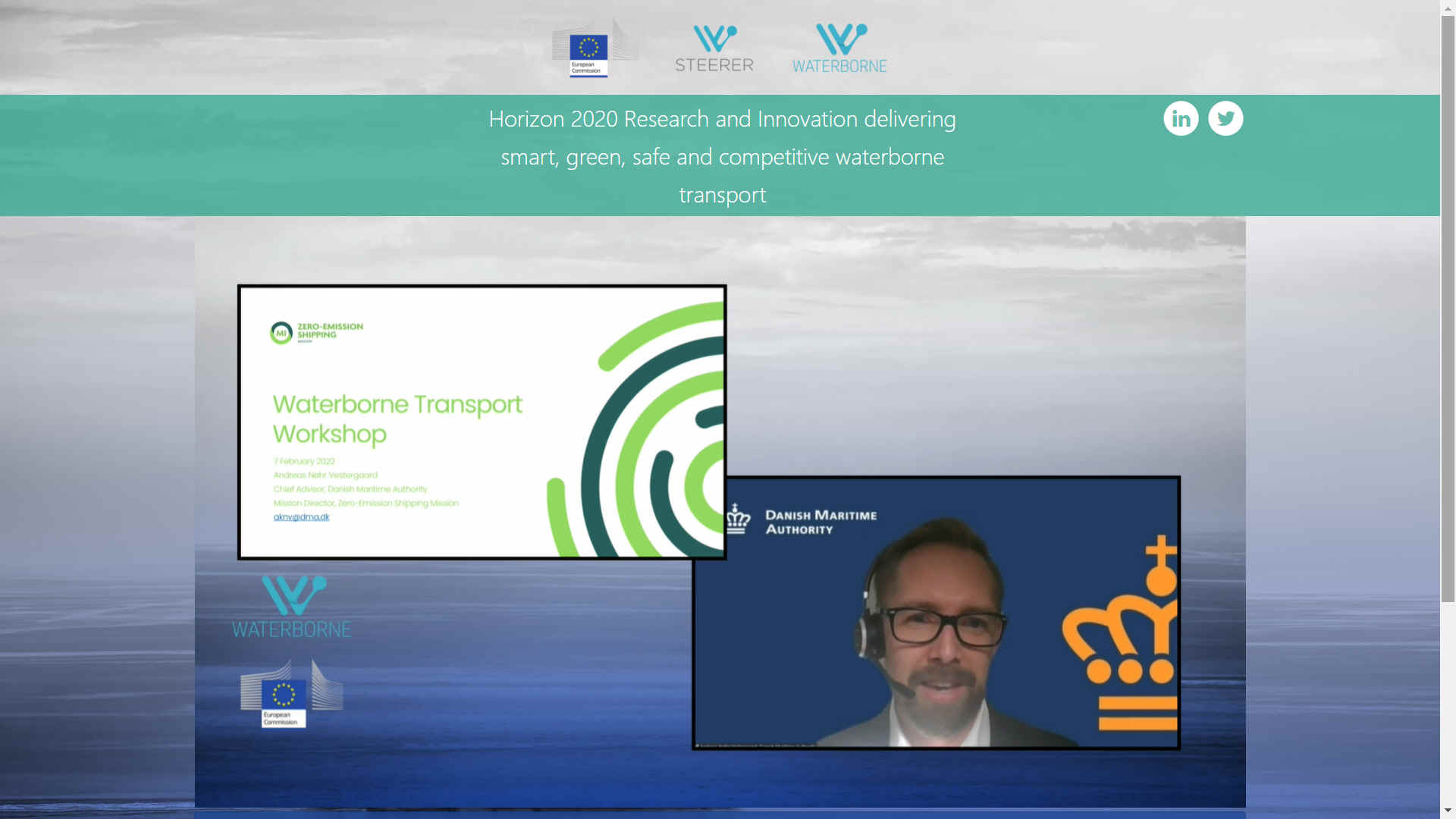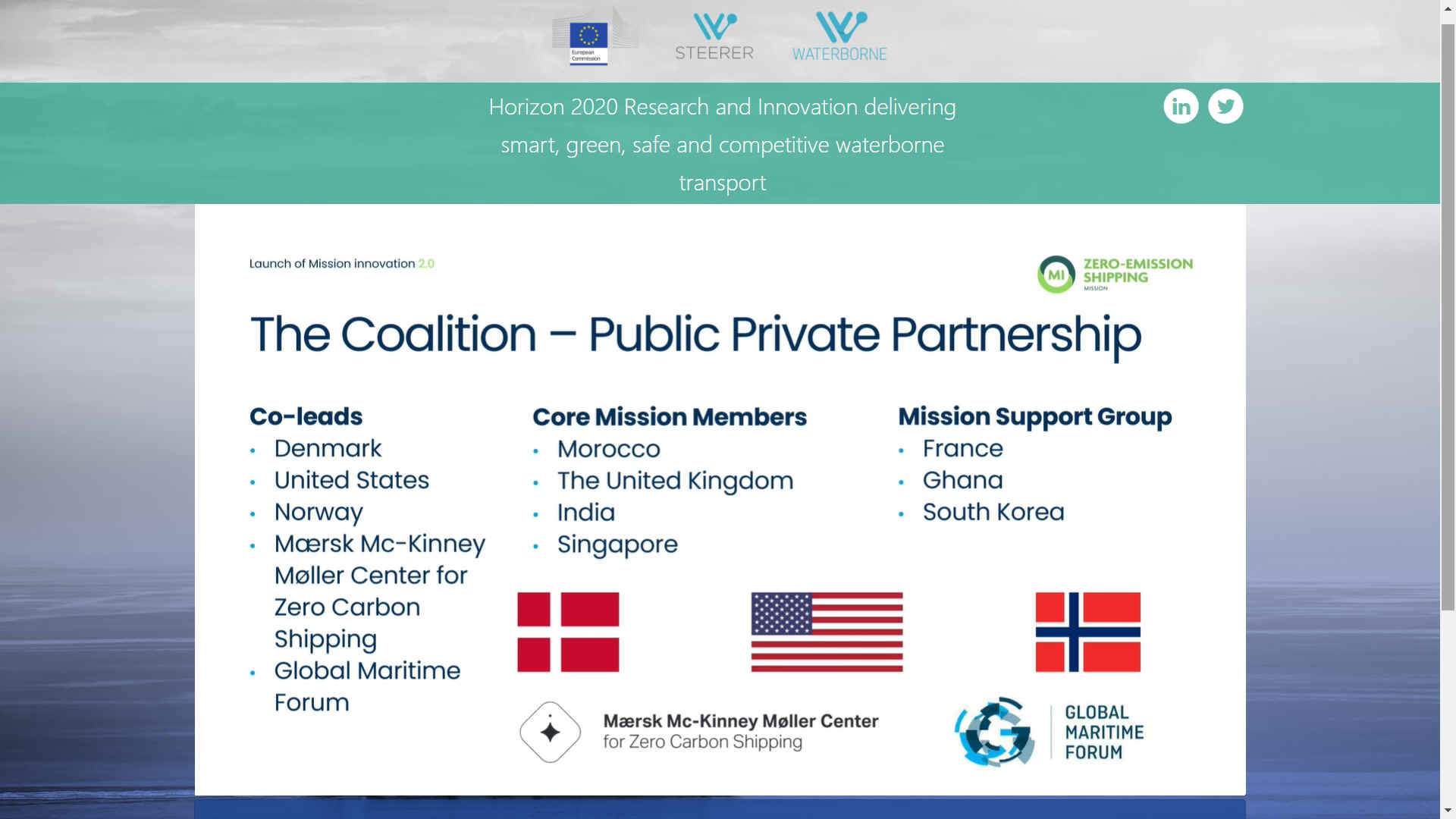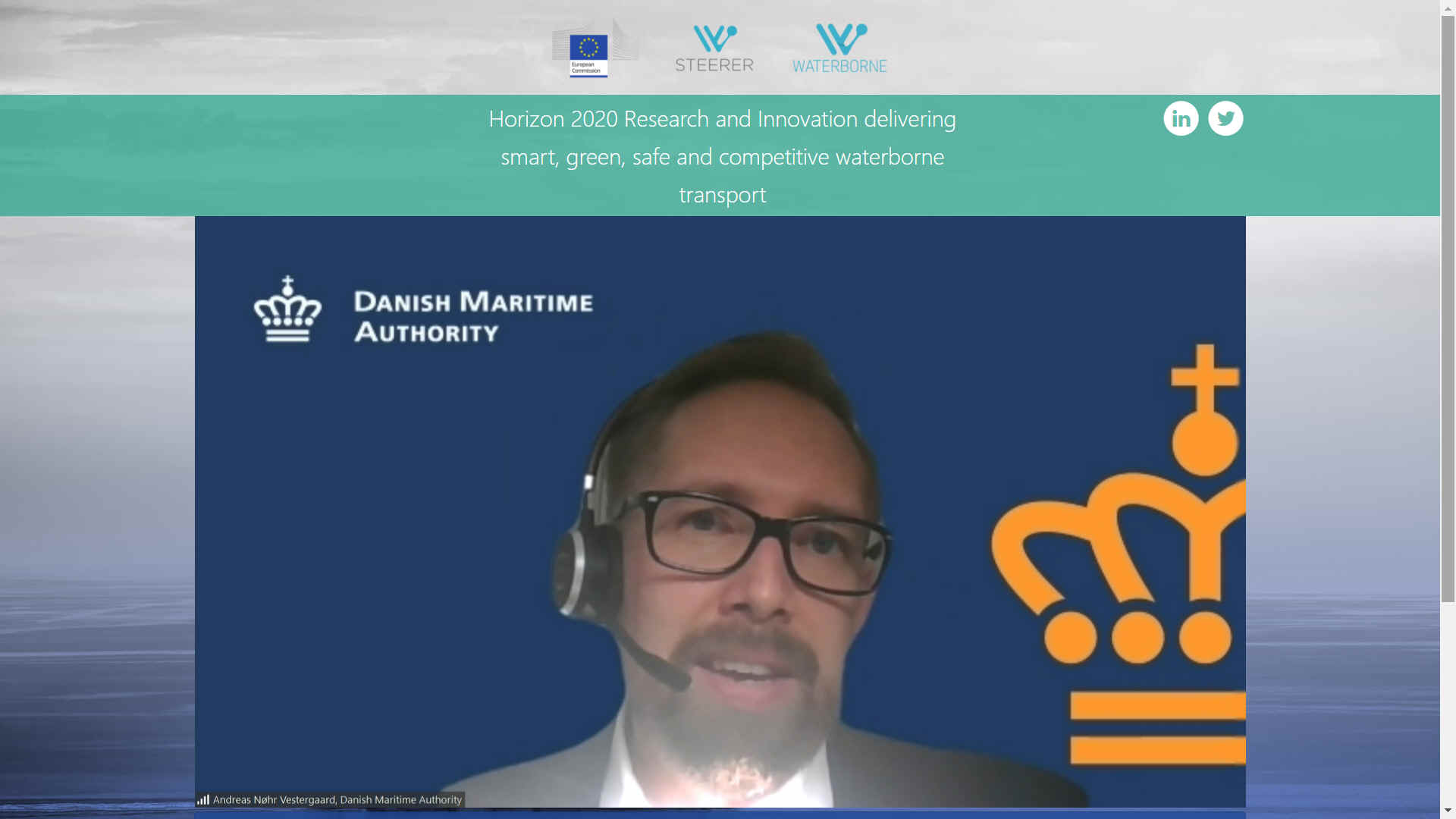 ANDREAS NØHR VESTERGAARD - Chief Advisor, Danish Maritime Authority Zero
Emission Shipping - Mission Innovation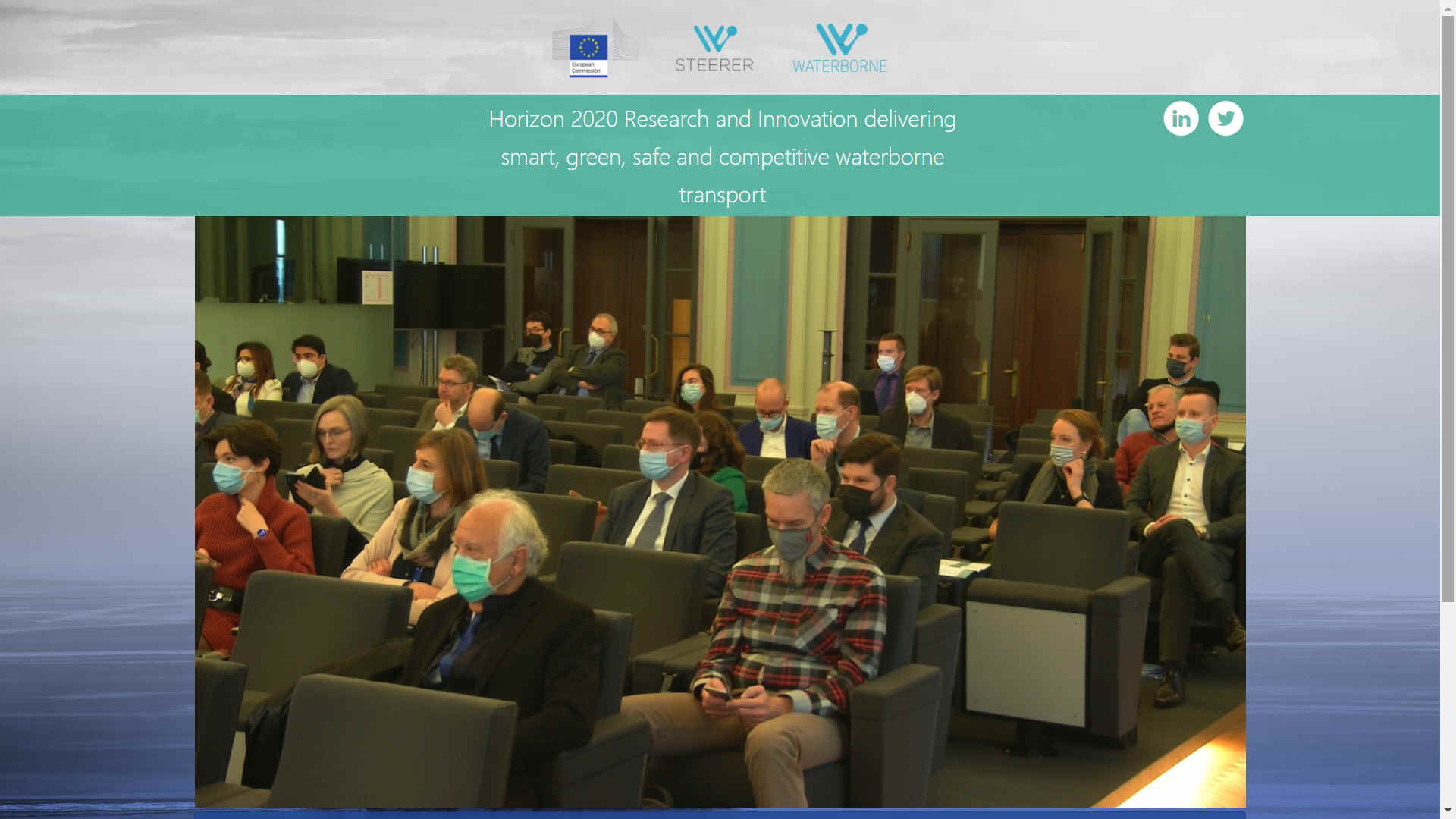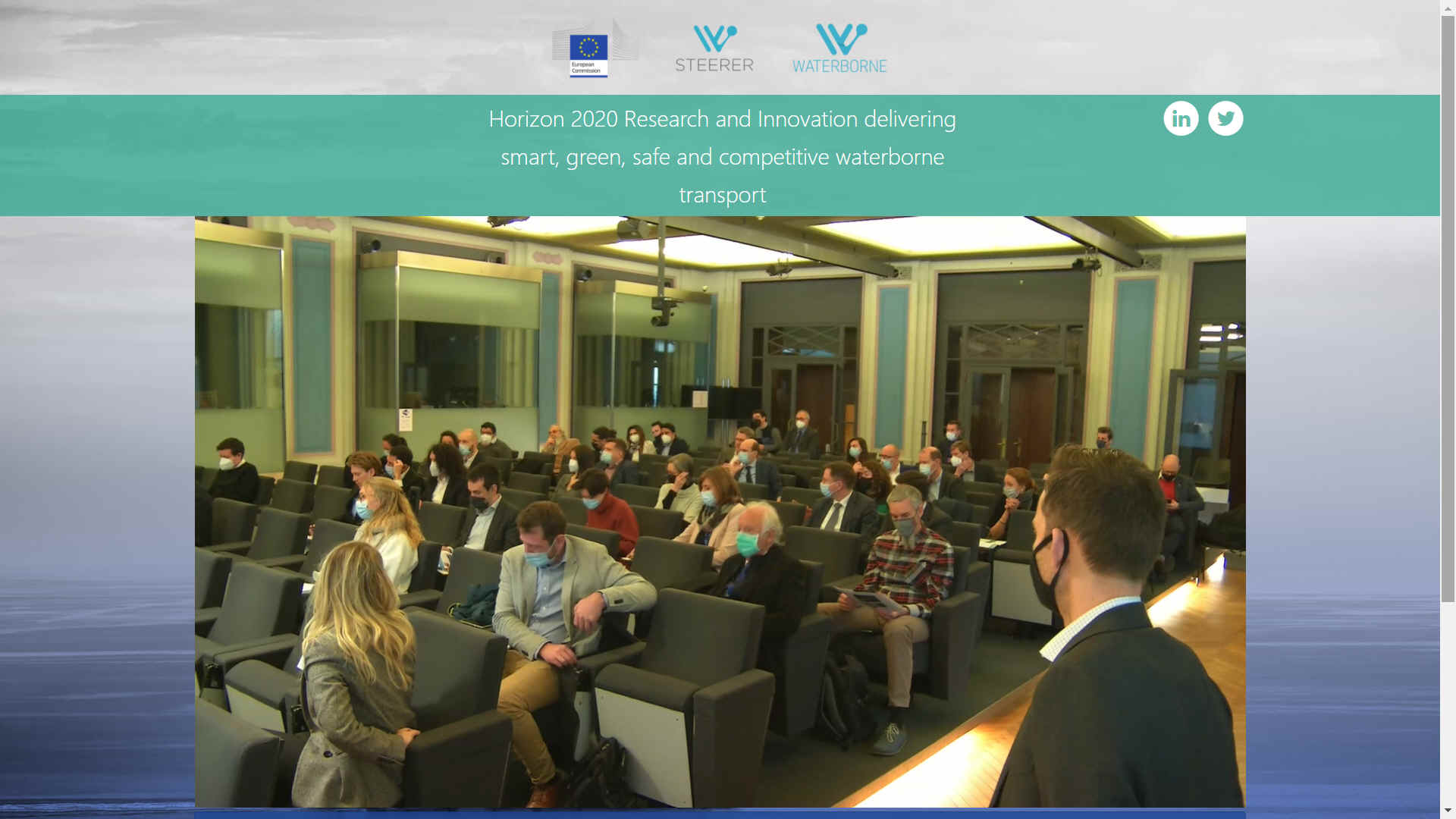 Q AND A

11:40—12:00

COFFEE BREAK

12:00—13:30


COMPETITIVE, CONNECTED AND AUTOMATED WATERBORNE TRANSPORT

FOTINI IOANNIDOU - Head of the Maritime Safety Unit and Deputy Director Waterborne Directorate
European Commission, DG MOVE

ANTOINE KEDZIERSKI - Policy Officer, Mobility
European Commission, DG GROW

Overview of projects in the portfolio

GEORGIOS CHARALAMPOUS - Project Officer, CINEA


3 PROJECTS CO-FINANCED BY HORIZON 2020, ESSENTIAL FOR THE TRANSITION TO COMPETITIVE, CONNECTED AND AUTOMATED WATERBORNE TRANSPORT:

> AUTOSHIP, Marco Molica Collela, Senior Innovation Management Consultant at PNO Consultants

> HOLISHIP, Jochen Marzi, Director EU Research Relations, HSVA

> NOVIMAR, Marco Scholtens, Innovation Manager, Netherlands Maritime Technology Foundation

Q AND A


13:30—14:15

LUNCH

14:15—15:45

SAFE AND SECURE WATERBORNE TRANSPORT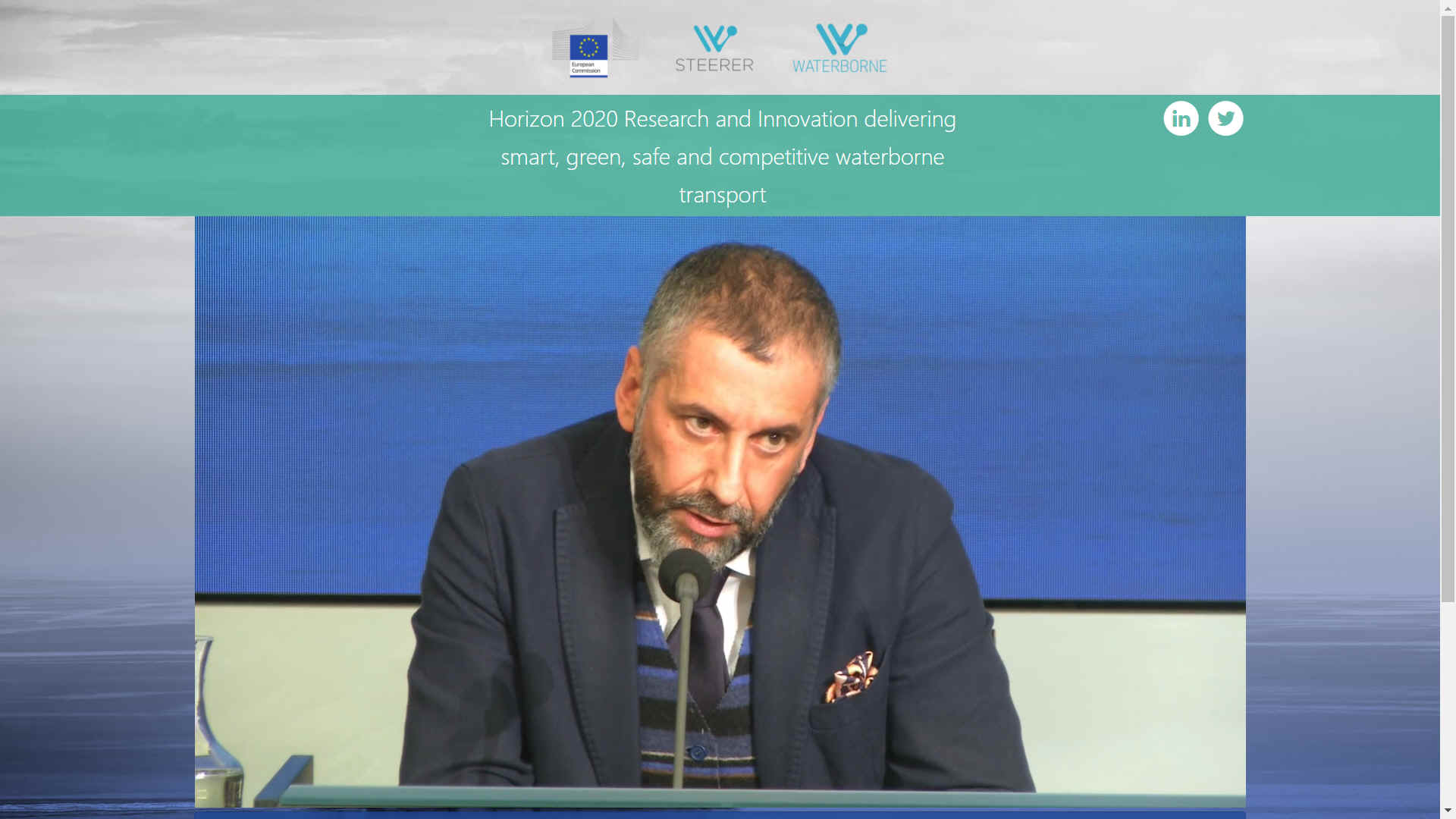 LANFRANCO BENEDETTI - Policy Officer, Maritime Safety Unit
European Commission, DG MOVE

Overview of projects in the portfolio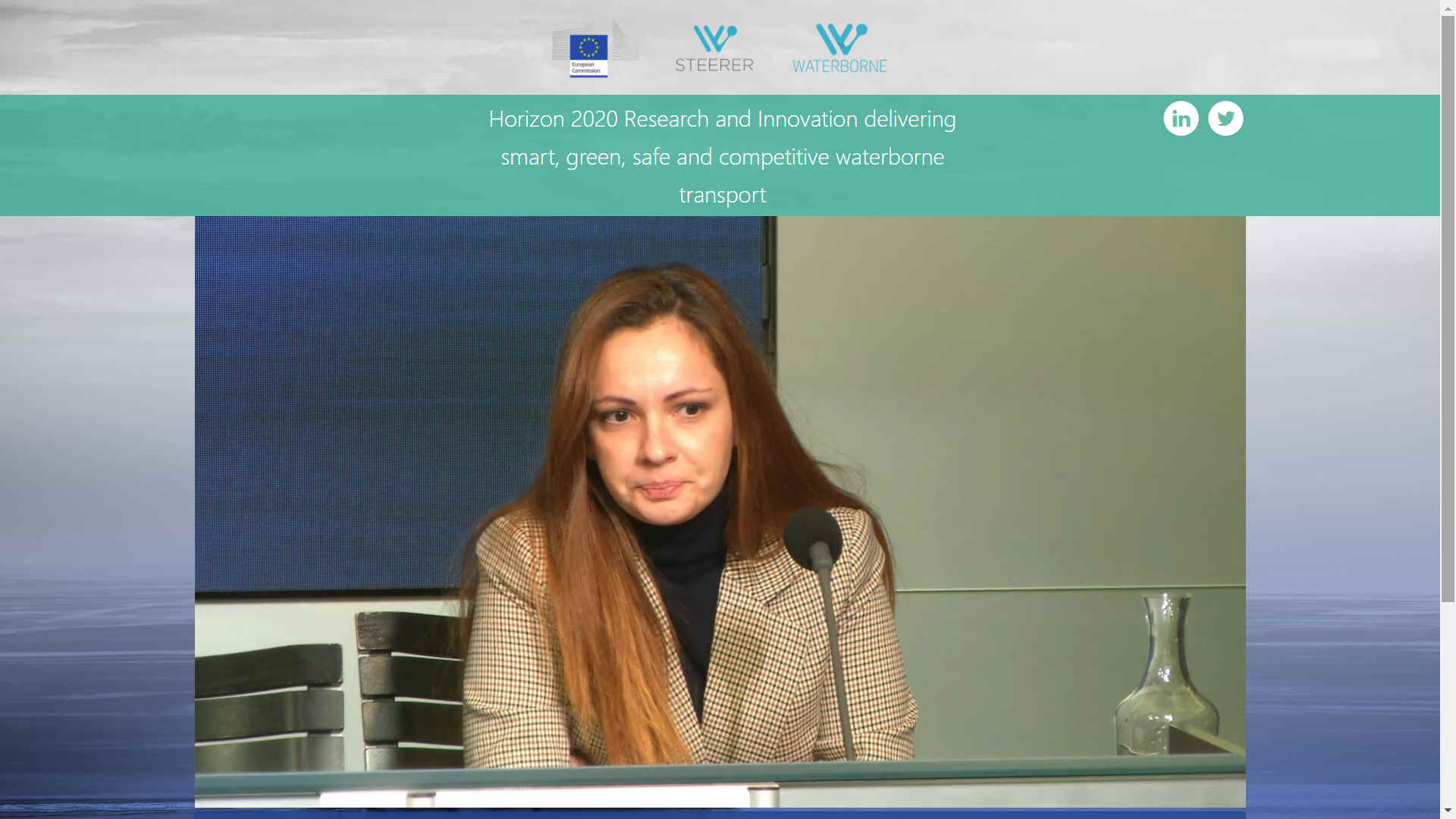 ANNA KARAMIGKOU - Project Officer, CINEA


3 PROJECTS CO-FINANCED BY HORIZON 2020, ESSENTIAL FOR THE TRANSITION TO SAFE AND SECURE WATERBORNE TRANSPORT: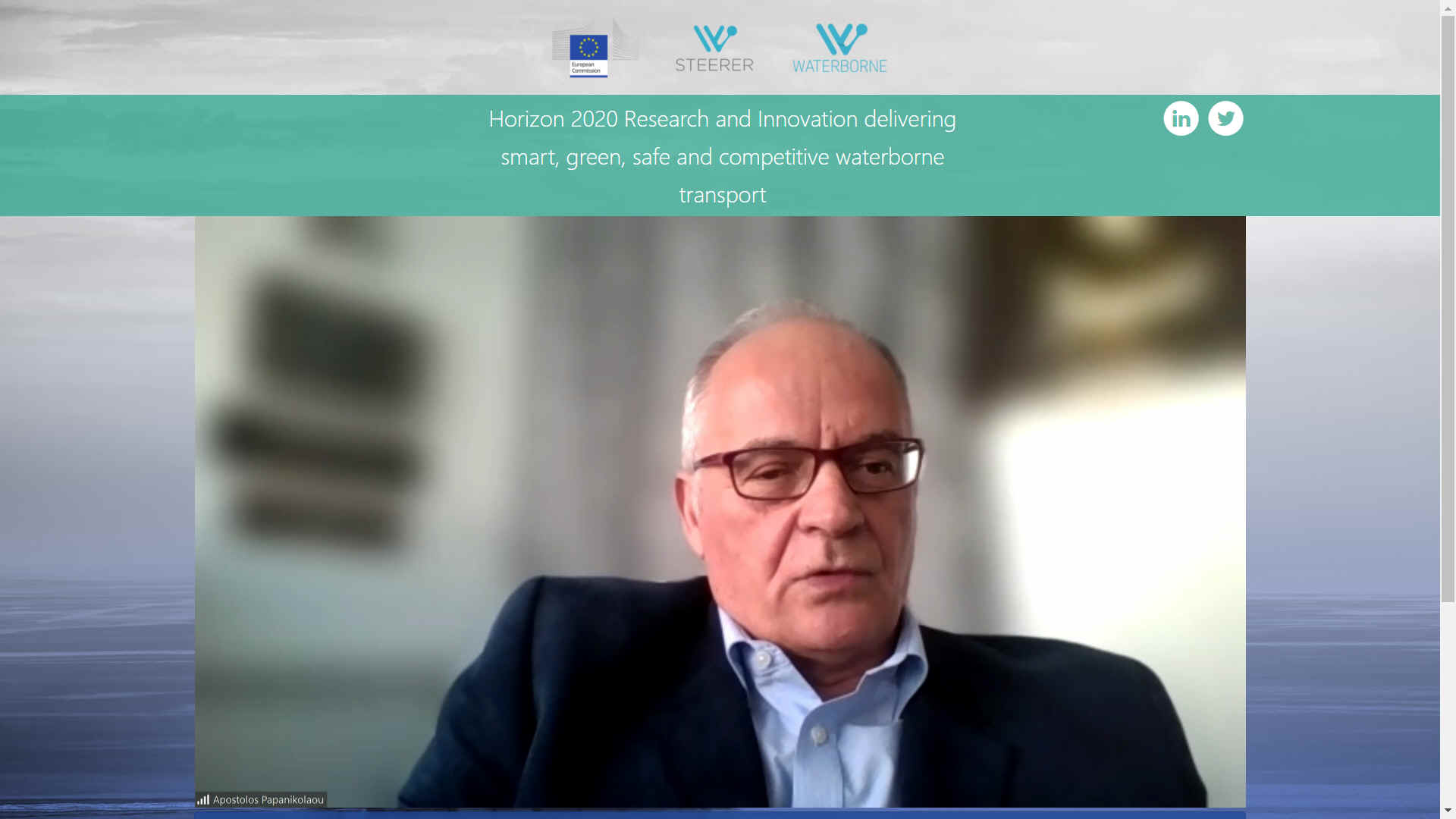 > FLARE, Apostolos D. Papanikolaou, Emeritus Professor of the National Technical University of Athens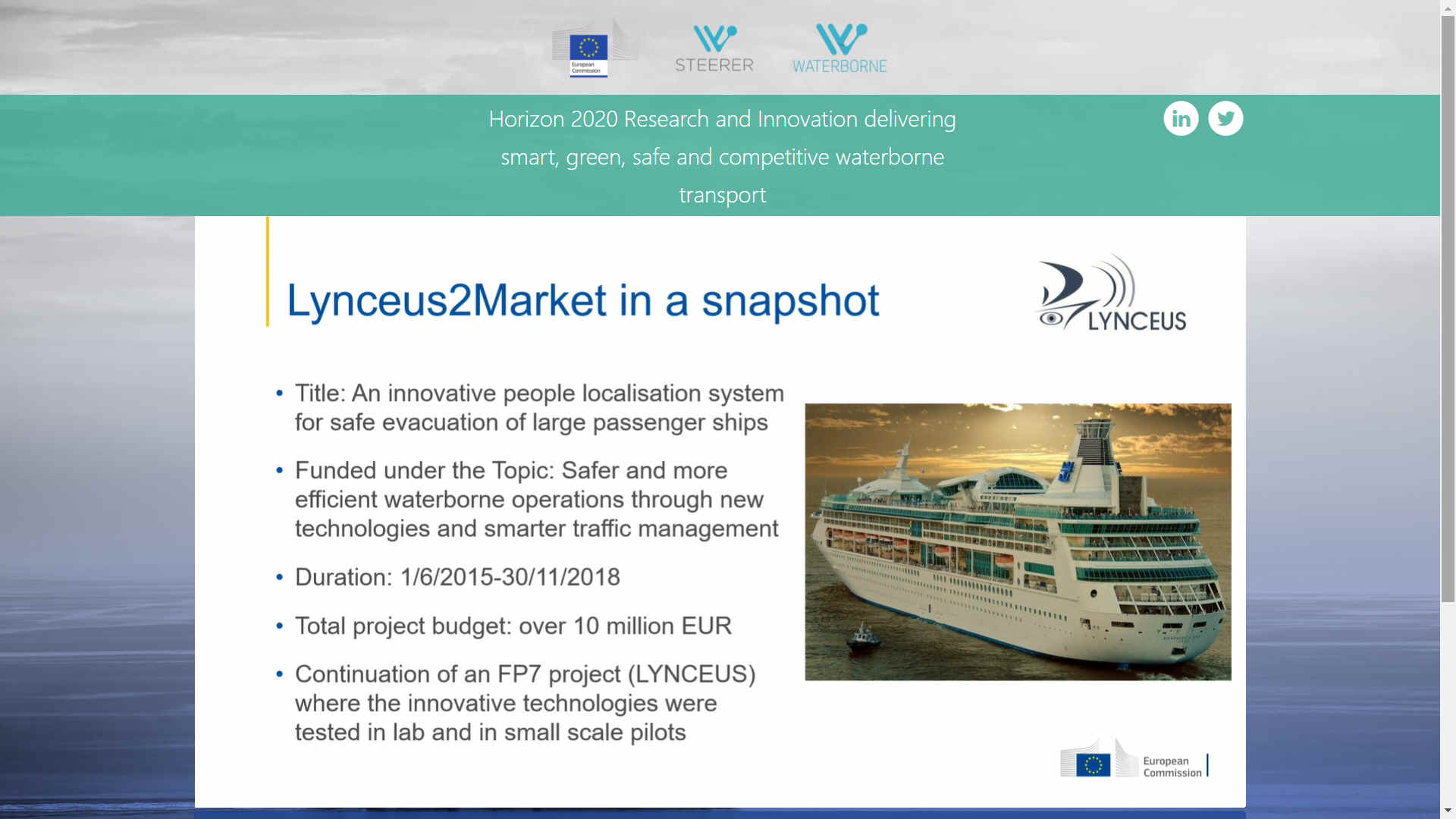 > Lynceus2Market, Melinda Kuthy, Director of the Business Development Department, RTD TALOS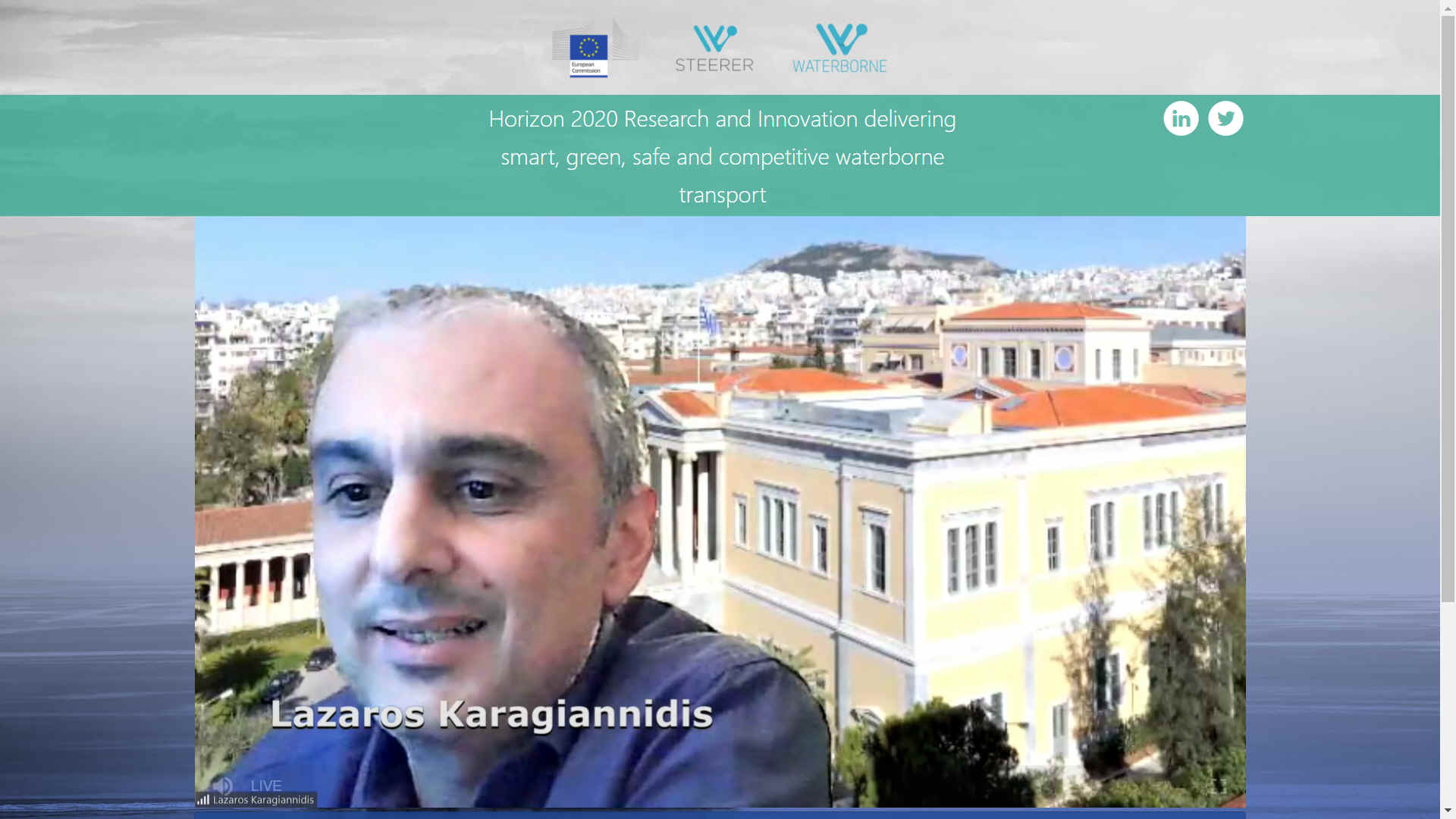 > SafePASS, Lazaros Karagiannidis, Senior Researcher and Project Manager, National Technical University of Athens


Q AND A

15:45—16:15

WRAP-UP AND CLOSING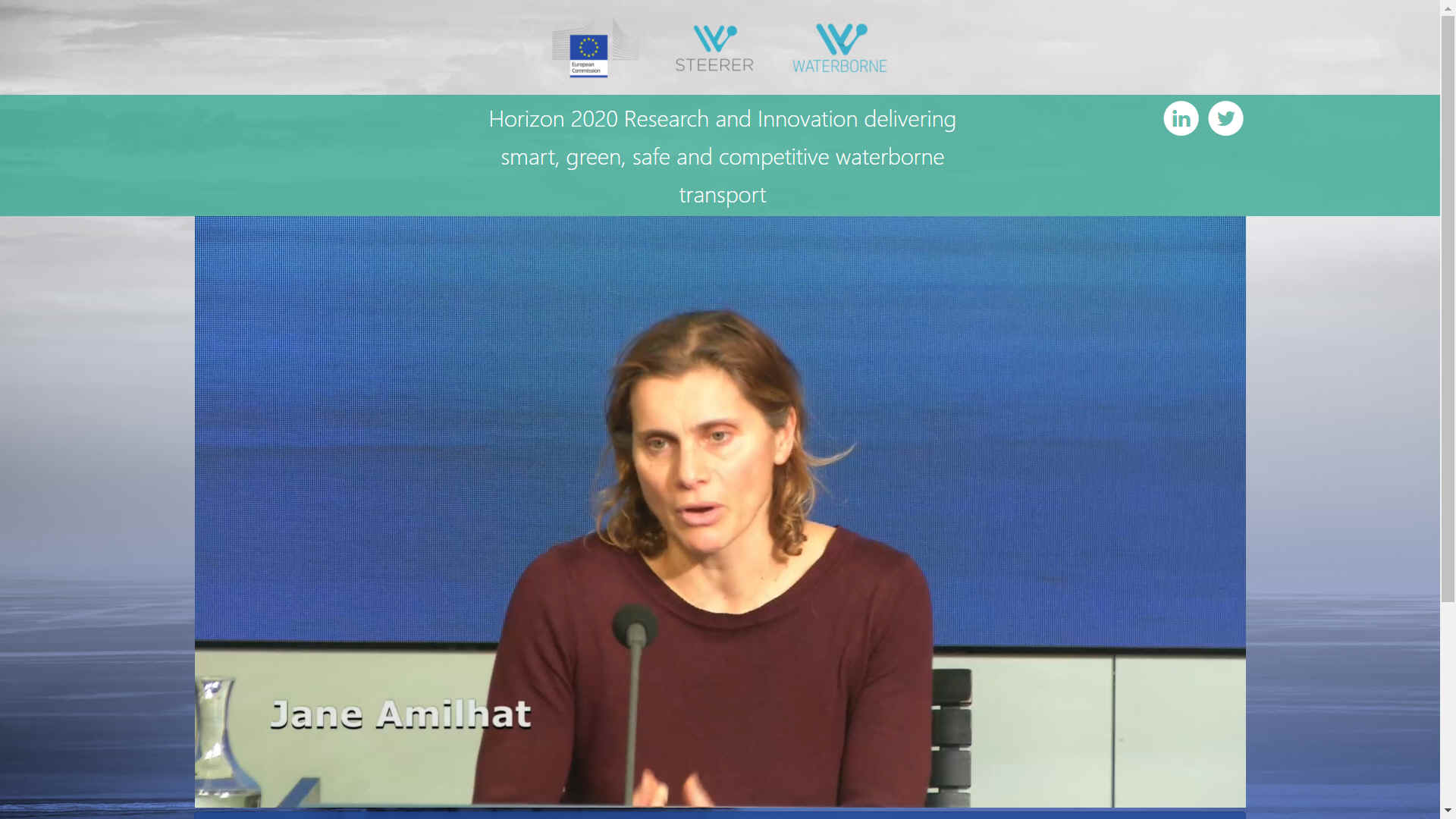 JANE AMILHAT - Head of Unit, Low Emission Future Industries
European Commission, DG RTD
MARCEL ROMMERTS - Head of Unit, Transport Research, CINEA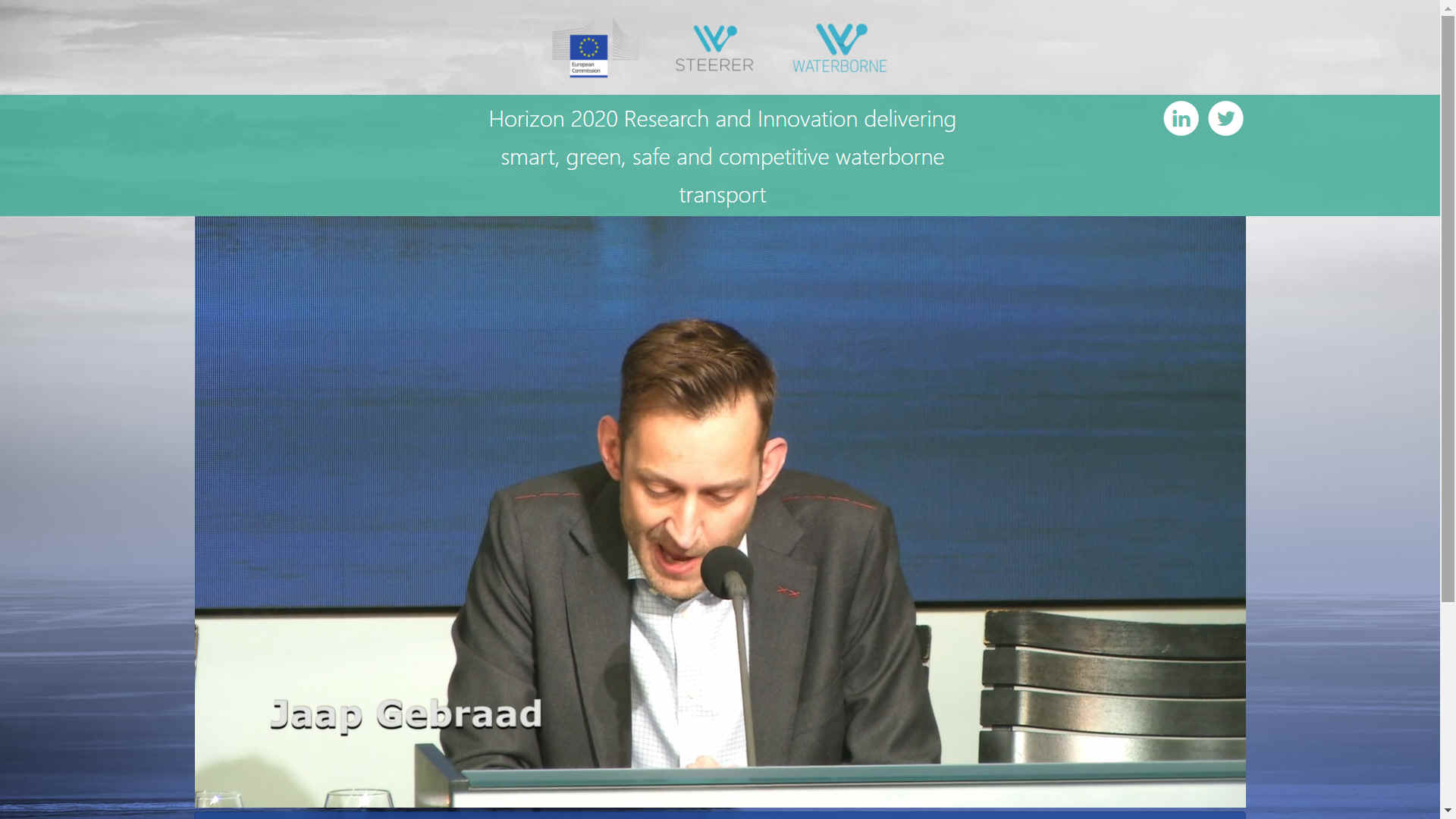 JAAP GEBRAAD - Secretary General
Waterborne Technology Platform
CONTACTS
Questions, comments & feedback to: Mihai.Barcanescu@waterborne.eu.
THE DRIVERS: LEGALLY BINDING TARGETS ?

The agreements coming out of COP26 (for example) are not legally binding - thus relatively worthless as climate currency. Where some players may say they are agreeable to such targets, but actually intend relying on the good will of other countries to carry their expansion plans forward by developing the necessary technology. Development such as that funded by Waterborne and ZEWT programmes shows good faith intentions from the EU, and solid advances in knowledge. Where other countries fail to perform, the economies of the climate gladiators will be carrying those defaulting. Mostly those selling cheap goods made using coal.

EMISSIONS - CONFERENCES OF THE PARTIES

COP26 was the event in Glasgow where countries revisited the climate pledges they made under the 2015 Paris Agreement.
At COP26 it was agreed countries will meet next year to pledge further cuts to emissions of carbon dioxide (CO2) - a greenhouse gas which causes climate change.

This is to try to keep temperature rises within 1.5C - which scientists say is required to prevent a "climate catastrophe". Current pledges, if met, will only limit global warming to about 2.4C. But even these are slipping. Without stepping up change, to get the job done, the human race, the planet, and all life on earth is in for a rough ride.
FOSSIL FUEL SUBSIDIES ARE PERPETUATING GLOBAL WARMING

World leaders have agreed in principle to phase-out subsidies that artificially lower the price of coal, oil, or liquefied natural gas. However, no firm dates have been set. This should surely be a priority.

These subsidies are braking the adoption of renewables, making solar, wind and hydrogen power appear less competitive than they actually are to fleet operators. Indeed, renewable electricity is cheaper than coal burning and nuclear power stations - to produce the green hydrogen necessary for boats and ships. No matter what format you may be considering: compressed gas, LH2, ammonia or methanol.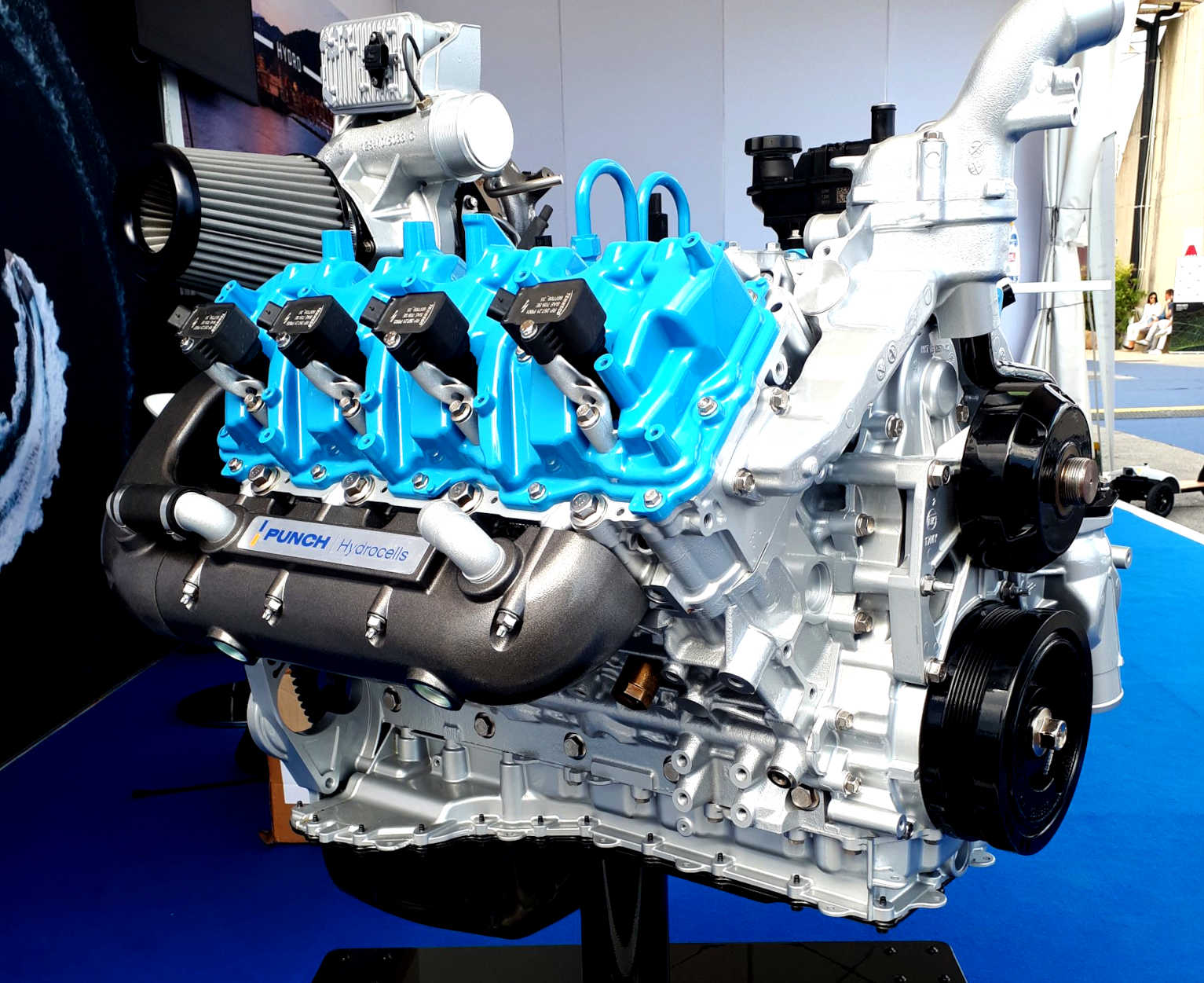 DURAMAX - Hydrogen fueled diesel engines such as the 6.6 liter unit above, retain the familiar ICE format and service life limitations with the advantage that ship operators understand the technology. Hence, the 'leap of faith,' into what they perceive as uncharted waters is reduced to a hop.
FUNDING DEVELOPMENT

Financial organisations controlling $130tn agreed to back "clean" technology, such as renewable energy, and direct finance away from fossil fuel-burning industries.

The initiative is an attempt to involve all of us to meeting net zero targets.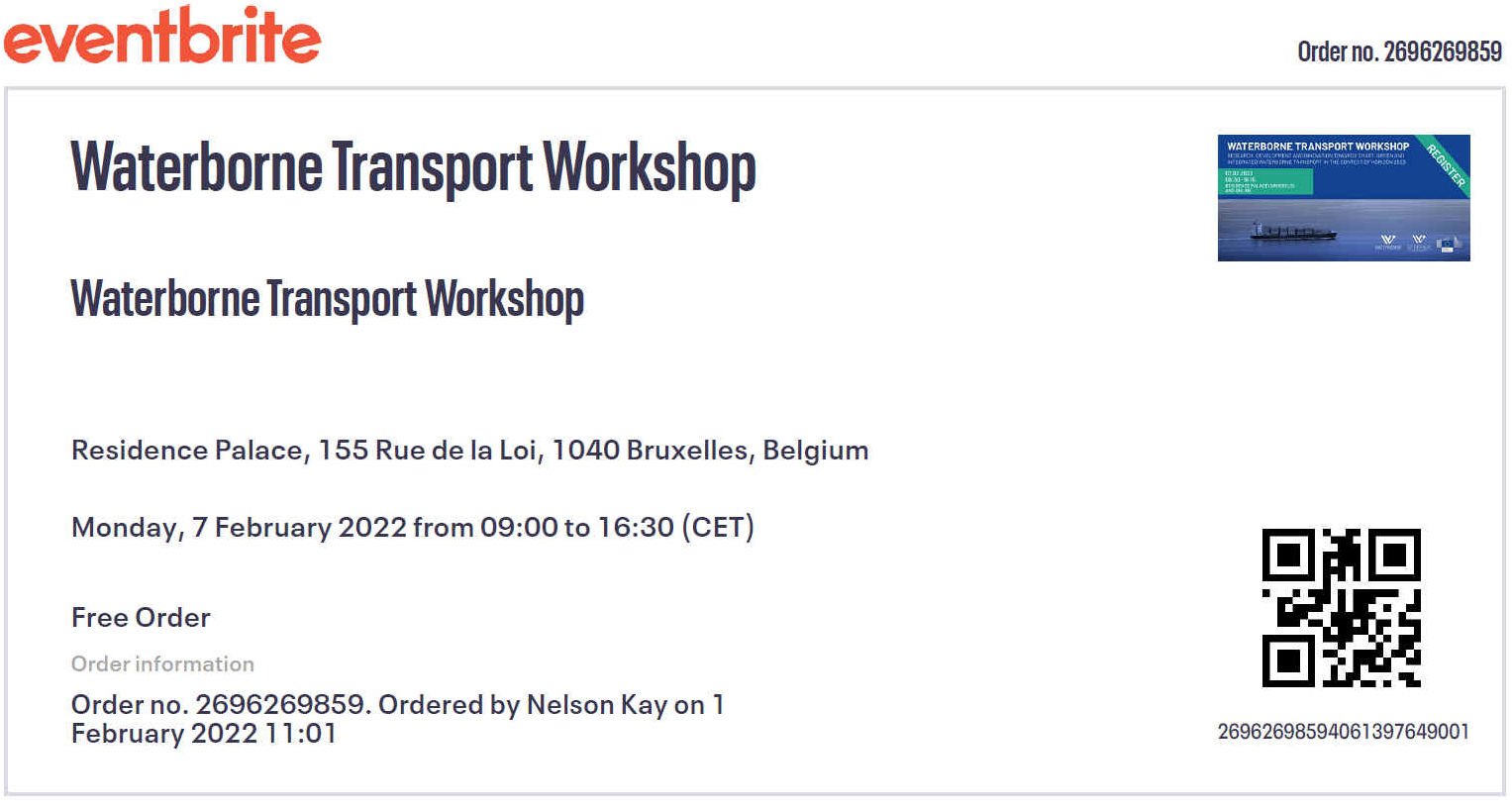 ALL TALK NO ACTION ? - Greta Thunberg is right about blah, blah, blah. In a transitional period we need excellent leadership based on an achievable vision, with realistic targets. Funding zero emission marine transport is positive action aimed at moving us forward. As and when this research finds viable alternatives, we imagine that fleet operators will grasp the green chalice with both hands.
SIGNS FROM ABOVE - JULY 2021 - Floods in London, Belgium and Germany cause huge damage to property, with temperatures soaring. Despite this, one crisis now circulating is the "global water crisis". That, in combination with the global warming crisis, of course is leading to mass crop failures, thirst and later mass starvation, unless we act now.