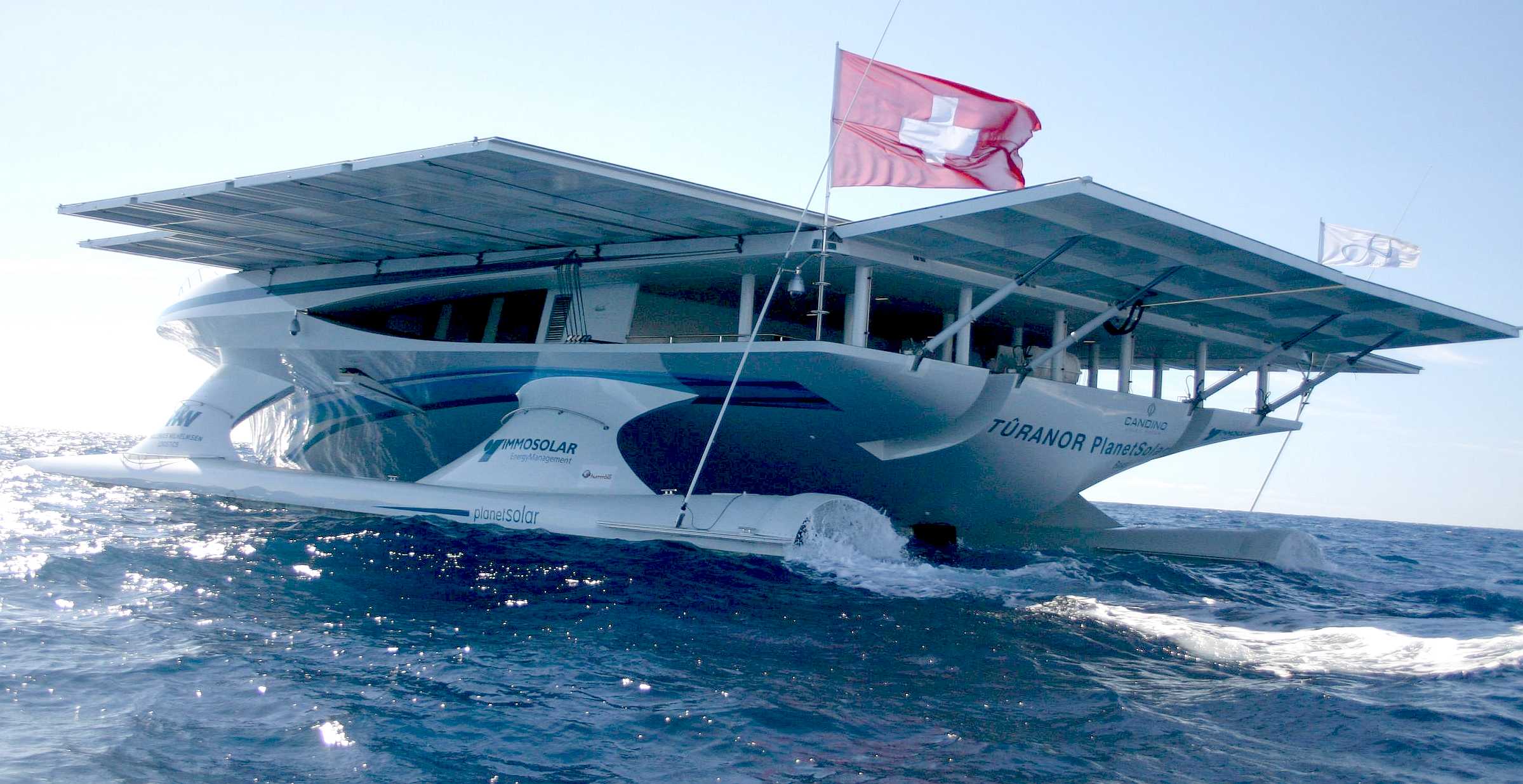 PlanetSolar is a rare animal, a zero carbon boat that contributes to zero emission objectives, but attracts no carbon credits. Similar projects with higher commercial expectations in reducing fleet emissions, also fall at the first hurdle in UN certificate terms. But projects to plant trees or change from coal to solar or wind generation pass with flying colours.
The Kyoto Protocol provides for three mechanisms that enable countries or operators in developed countries to acquire greenhouse gas reduction credits.

2. Under the Clean Development Mechanism (CDM) a developed country can 'sponsor' a greenhouse gas reduction project in a developing country where the cost of greenhouse gas reduction project activities is usually much lower, but the atmospheric effect is globally equivalent. The developed country would be given credits for meeting its emission reduction targets, while the developing country would receive the capital investment and clean technology or beneficial change in land use.

The Clean Development Mechanism (CDM), defined in Article 12 of the Protocol, allows a country with an emission-reduction or emission-limitation commitment under the Kyoto Protocol (Annex B Party) to implement an emission-reduction project in developing countries. Such projects can earn saleable certified emission reduction (CER) credits, each equivalent to one tonne of CO2, which can be counted towards meeting Kyoto targets.

CARBON TRADING OFFSETS
COMPLIANCE CARBON OFFSETTING
IMO MARINE ENVIRONMENT PROTECTION
KYOTO PROTOCOL
LINKS & REFERENCE

https://unfccc.int/climate-action/climate-neutral-now
https://ec.europa.eu/clima/policies/ets/registry_en