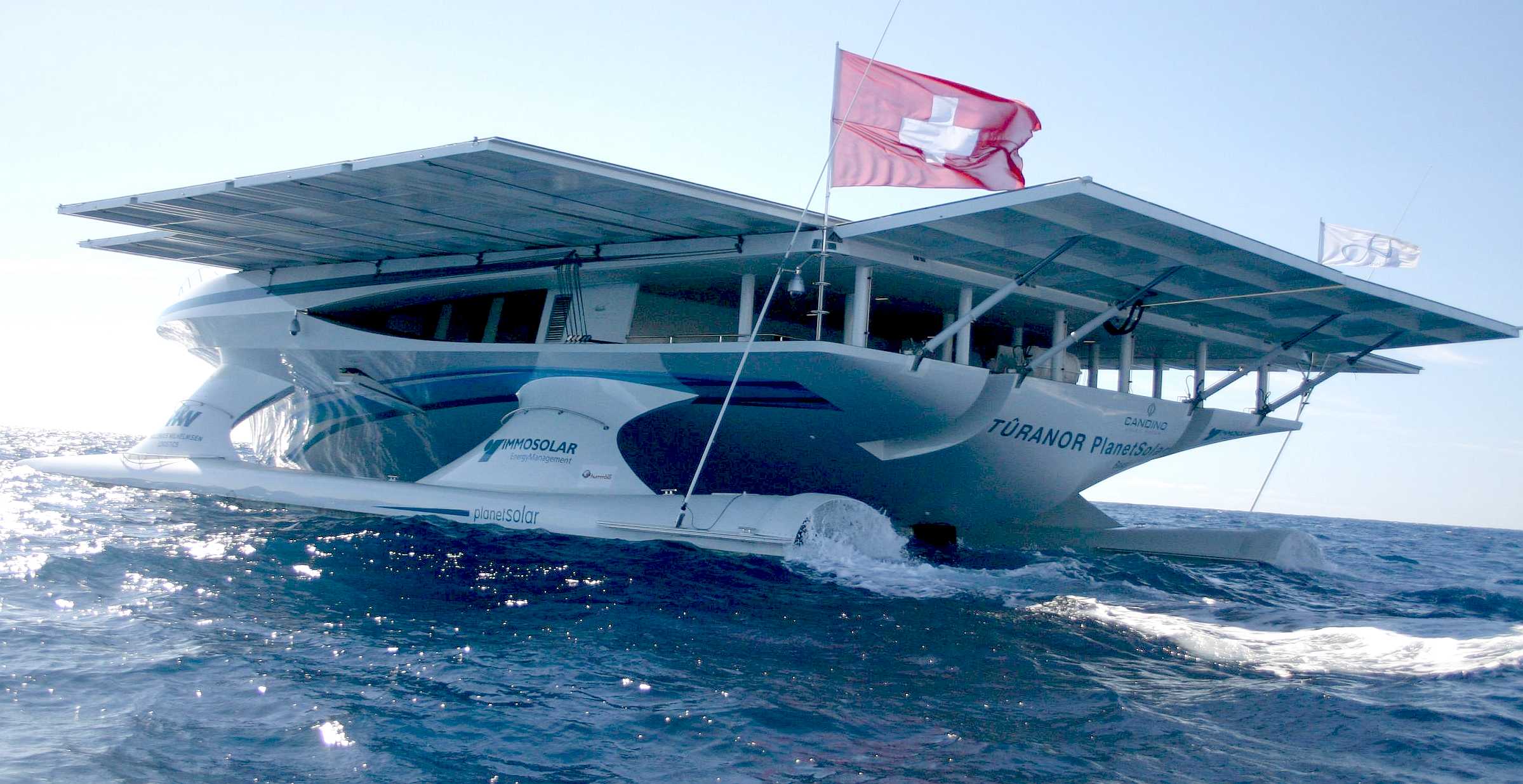 PlanetSolar is a rare animal, a zero carbon boat that contributes to zero emission objectives, but attracts no carbon credits. Similar projects with higher commercial expectations in reducing fleet emissions, also fall at the first hurdle in UN certificate terms. But projects to plant trees or change from coal to solar or wind generation pass with flying colours.
The Paris Agreement poses a new framework for carbon markets. While the Kyoto Protocol was limited in both coverage and ambition, the Paris Agreement applies to all countries and its ambition introduces global net zero emissions targets.

These changes prompted reflection on how the voluntary carbon market can best contribute to the goals of the Paris Agreement. With support from the German government, Gold Standard convened a working group, including WWF, CDP, WRI, The Nature Conservancy, Carbon Market Watch, ICROA and other standards bodies to define the nature of voluntary carbon credits, associated claims, and implications on accounting in this new context.

The Gold Standard, or Gold Standard for the Global Goals, is a standard and logo certification mark program for non-governmental emission reductions projects in the Clean Development Mechanism (CDM), the Voluntary Carbon Market and other climate and development interventions. It is published and administered by the Gold Standard Foundation, a non-profit foundation headquartered in Geneva, Switzerland. It was designed with an intent to ensure that carbon credits are real and verifiable and that projects make measurable contributions to sustainable development.
Its objective is to add branding, with a quality label, to Carbon Credits generated by projects which can then be bought and traded by countries that have a binding legal commitment according to the Kyoto Protocol, businesses or other organizations for carbon offsetting purposes.

The Gold Standard for CDM (GS CER) was developed in 2003 by World Wide Fund for Nature (WWF), SouthSouthNorth, and Helio International. The Voluntary Gold Standard (GS VER), a standard for use within the voluntary carbon market, was launched in May 2006. The programs were created following a 12-month consultation period that included workshops and web-based consultation conducted by an independent Standards Advisory Board composed of NGOs, scientists, project developers and government representatives.

The Gold Standard certification program is open to any non-government, community-based organization, especially those with an interest in the promotion of sustainable development or a focus on climate and energy issues. As of October 2018, more than 80 non-profit organizations internationally had officially endorsed the Gold Standard program.

The program is administered by the Gold Standard Foundation, a non-profit foundation under Swiss law that is headquartered in Geneva, Switzerland. It also employs local experts in Brazil, India and South Africa.

In July 2008 the Gold Standard Version 2.0 was released with sets of guidelines and manuals on the GS requirements, toolkits and other supporting documents to be used by project developers and DOEs. This relegated the previously applicable manuals to Version 1.0. The Version 2.0 also supports Program of Activities (PoA).

In July 2017, a new version called the Gold Standard for the Global Goals was released, superseding previous Gold Standards.
CARBON TRADING OFFSETS
COMPLIANCE CARBON OFFSETTING
IMO MARINE ENVIRONMENT PROTECTION
KYOTO PROTOCOL
LINKS & REFERENCE

https://www.goldstandard.org/