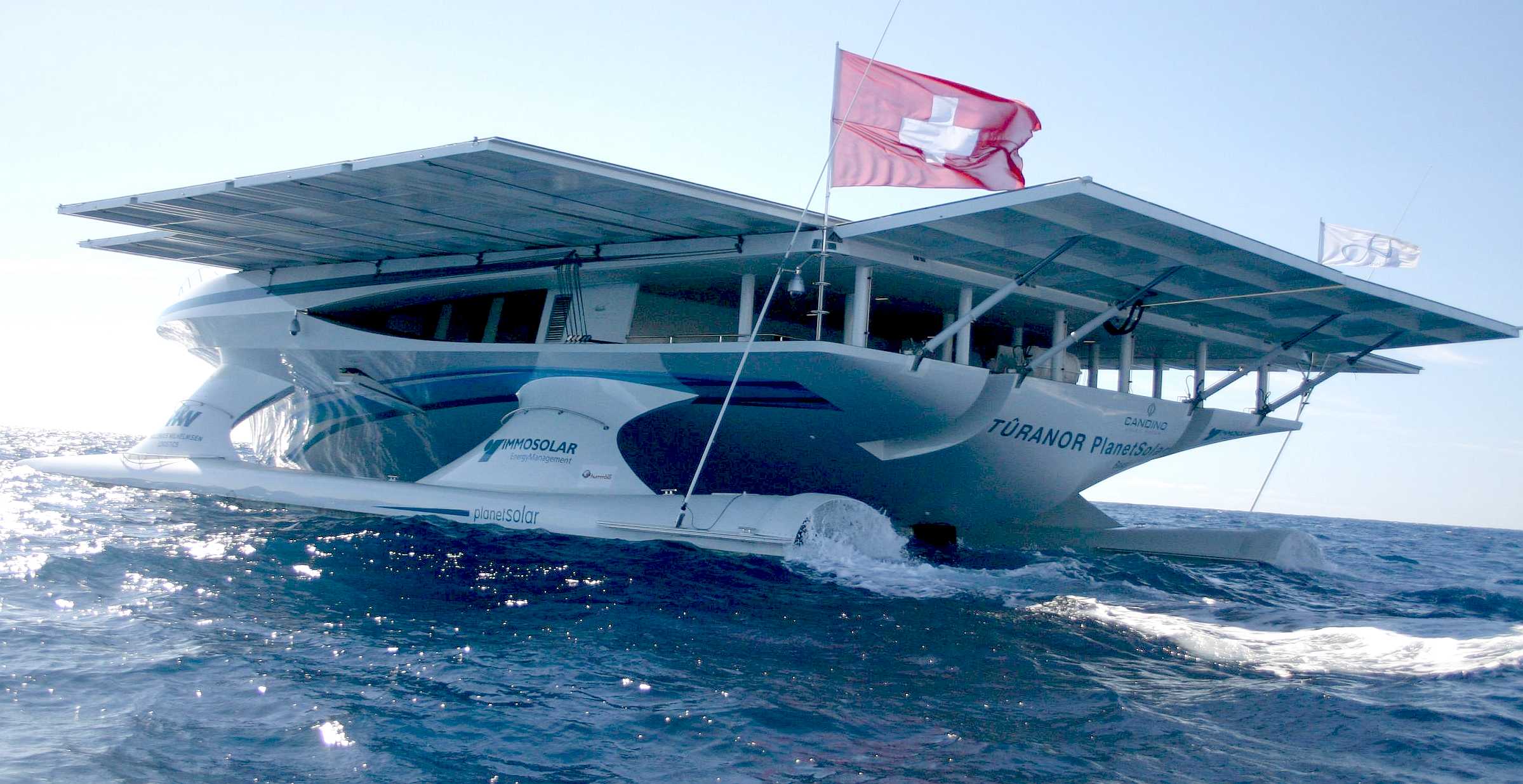 PlanetSolar is a rare animal, a zero carbon boat that contributes to zero emission objectives, but attracts no carbon credits. Similar projects with higher commercial expectations in reducing fleet emissions, also fall at the first hurdle in UN certificate terms. But projects to plant trees or change from coal to solar or wind generation pass with flying colours.
The carbon offset market is divided into two main categories: offsetting for compliance reasons and voluntary carbon offsets.

VOLUNTARY OFFSETTING

The voluntary carbon market was created for those who choose to offset their emissions for personal reasons, rather than simply following protocols. As such, the voluntary carbon market is unregulated and a number of different standards and verifications have been created to ensure that offsets that are purchased actually go to the right cause.

This market is mostly made up of private individuals, small businesses, educational institutions and non-governmental organisations that want to make a difference to their own environmental impact and carbon footprint. Certificates are issued for a number of carbon credits, which account for the CO2 that is being offset.

Verified Carbon Standard (VCS)
The most popular voluntary carbon offsetting standard is the non-profit Verified Carbon Standard (VCS). VCS credits can be issued for programs that actively offset carbon emissions, but also for projects that aid sustainable development in communities to help reduce their own emissions, such as providing clean-burning cook-stoves.
So far we have not seen any projects that develop zero emission replacements for high pollution vehicles such as ships.

To become certified and receive accreditation, projects must meet a number of different criteria:

Credits can only be issued for permanent projects with a lasting effect. For example, if a tree planted on a VCS program is cut down, it must be replaced.
Credits must be 'real' - they can only be issued for a project that has already been approved or completed, rather than simply a pledge to take action.
Project activity must not have any negative effect or disruption to sustainable development in a community.
All credits must be validated by a third party with no conflict of interests in the project.
Finally, all VCS projects are subject to a transparent registry system. The number of credits issued, auditing reports and any other supporting documentation is made free to download online on a dedicated website.
CARBON TRADING OFFSETS
COMPLIANCE CARBON OFFSETTING
IMO MARINE ENVIRONMENT PROTECTION
KYOTO PROTOCOL
LINKS & REFERENCE

https://unfccc.int/climate-action/climate-neutral-now
https://ec.europa.eu/clima/policies/ets/registry_en