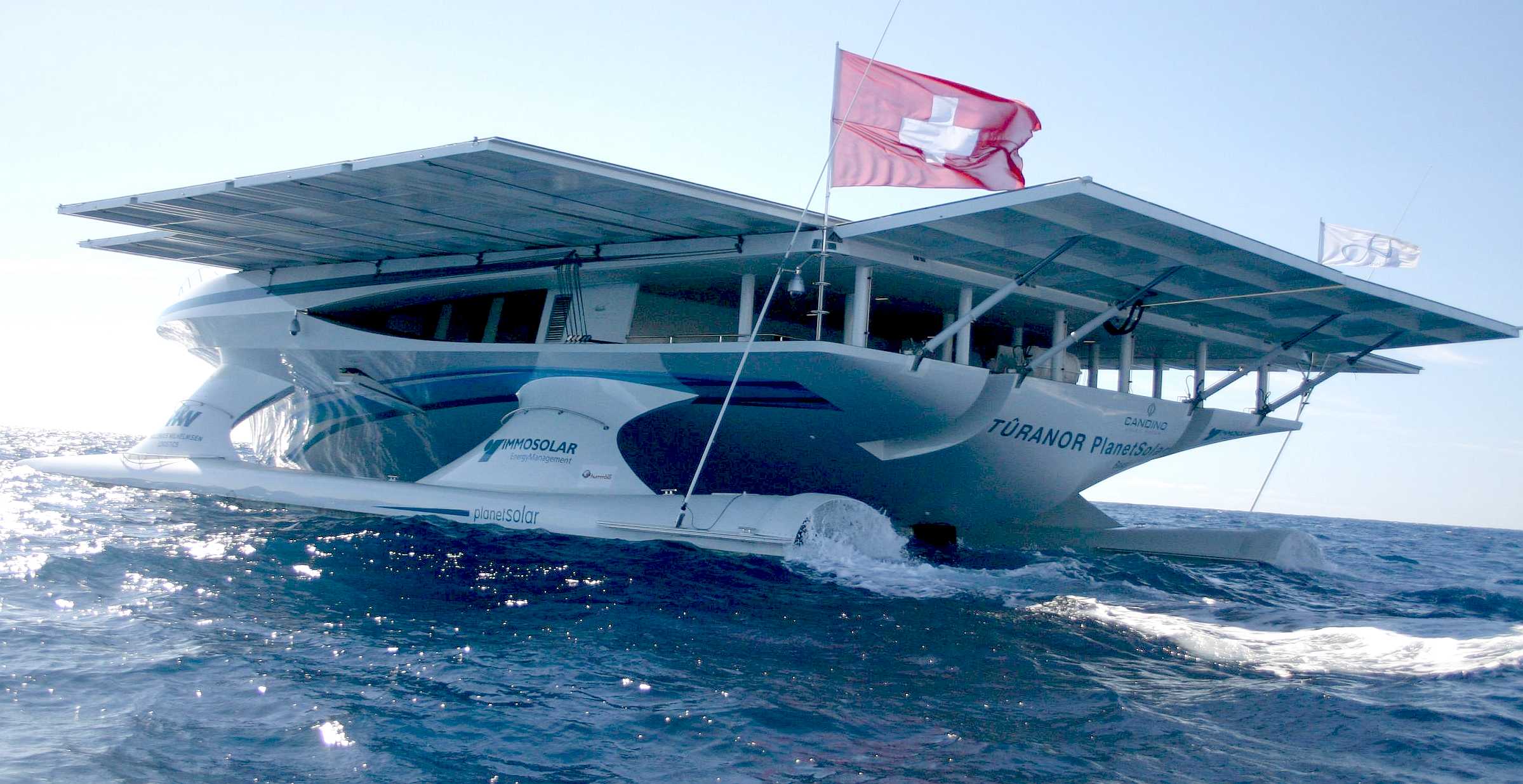 PlanetSolar is a rare animal, a zero carbon boat that contributes to zero emission objectives, but attracts no carbon credits. Similar projects with higher commercial expectations in reducing fleet emissions, also (appear to) fall at the first hurdle in UN certificate terms. But projects to plant trees or change from coal to solar or wind generation pass with flying colours.
The carbon offset market is divided into two main categories: offsetting for compliance reasons and voluntary carbon offsets.

Compliance carbon offsetting

In the compliance market, Certified Emission Reduction (CER) credits are issued for offsets created by emission reduction projects. There credits can be traded between companies and governments to comply with regulations set out in the Kyoto Protocol, which caps the amount of carbon dioxide emissions that can be emitted by any one body or organisation. For example, if a nation has already exceeded its quota of carbon emissions, it can buy CER credits from a nation that still has emission 'units' to spare.

CER credits are verified by the United Nations and each one is equivalent to one tonne of CO2 towards meeting Kyoto targets.


CARBON TRADING OFFSETS
COMPLIANCE CARBON OFFSETTING
IMO MARINE ENVIRONMENT PROTECTION
KYOTO PROTOCOL
LINKS & REFERENCE

https://unfccc.int
https://ec.europa.eu/clima/policies/ets/registry_en