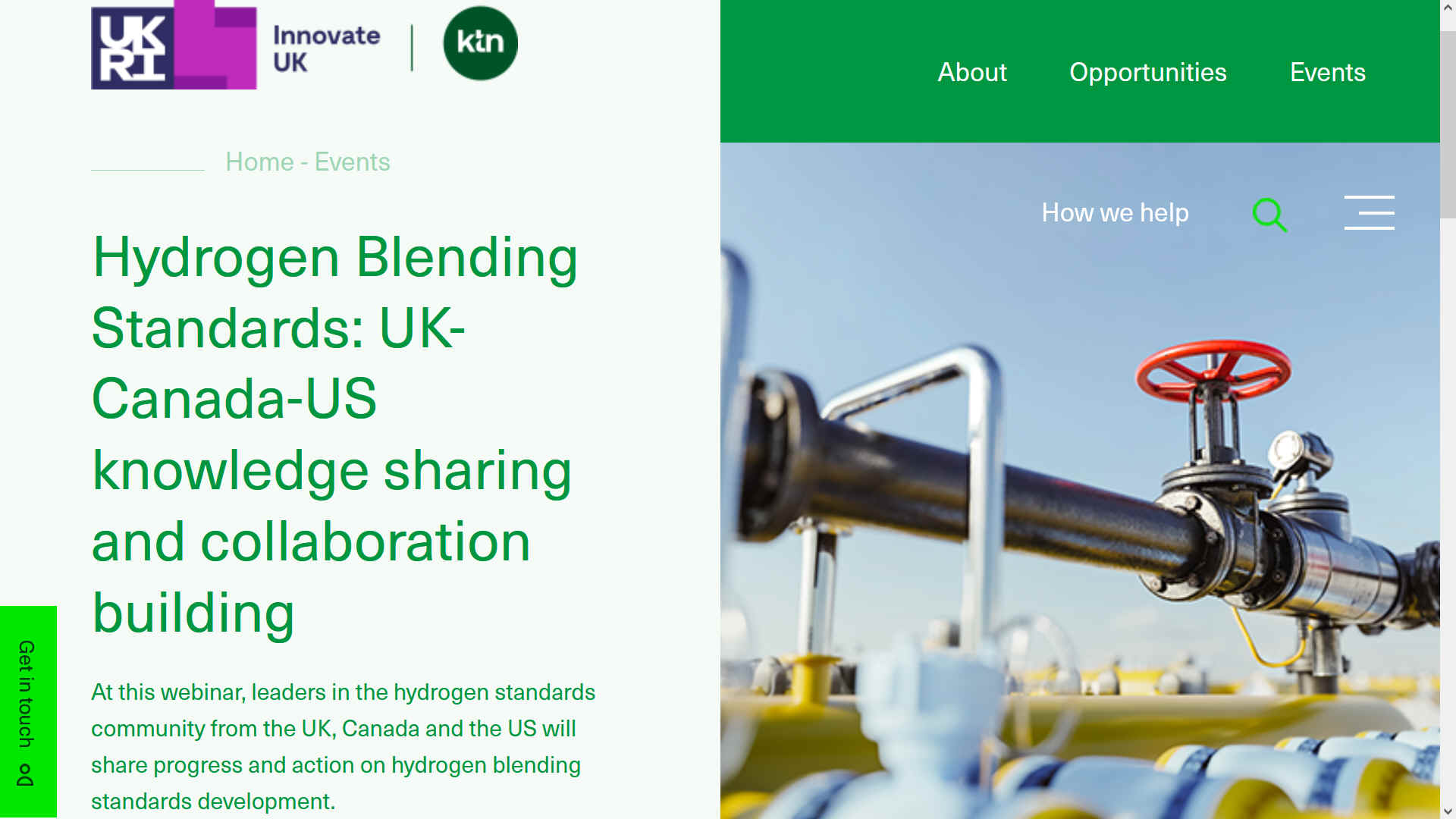 Many people agree that hydrogen production is the key to a sustainable net zero society, whether compressed gas, liquid, methanol or ammonia, the wonder molecule is a versatile energy carrier. It all begins with hydrogen, meaning that we must step up our efforts at producing green hydrogen, provided that we satisfy demands for zero emission electricity. In that regard, we must look at the efficiency of burning hydrogen for heat, against use for transport applications. This may not be so important, as electrolyzers come online to produce an abundance of H2.


The British Consulate-General Vancouver and the UK Science and Innovation Network in Canada and the US, in partnership with Innovate UK KTN, bring you a Webinar on 'Hydrogen Blending Standards: UK-Canada-US knowledge sharing and collaboration building'. This online event will take place on 15th February 2022.
Hydrogen is expected to play a critical role in the move to a net-zero economy. However, large-scale deployment is still in its infancy and there is still much to be done before we can blend hydrogen in large volumes into gas networks and ramp up the production that is required to meet demands of the energy, transport and industry sectors.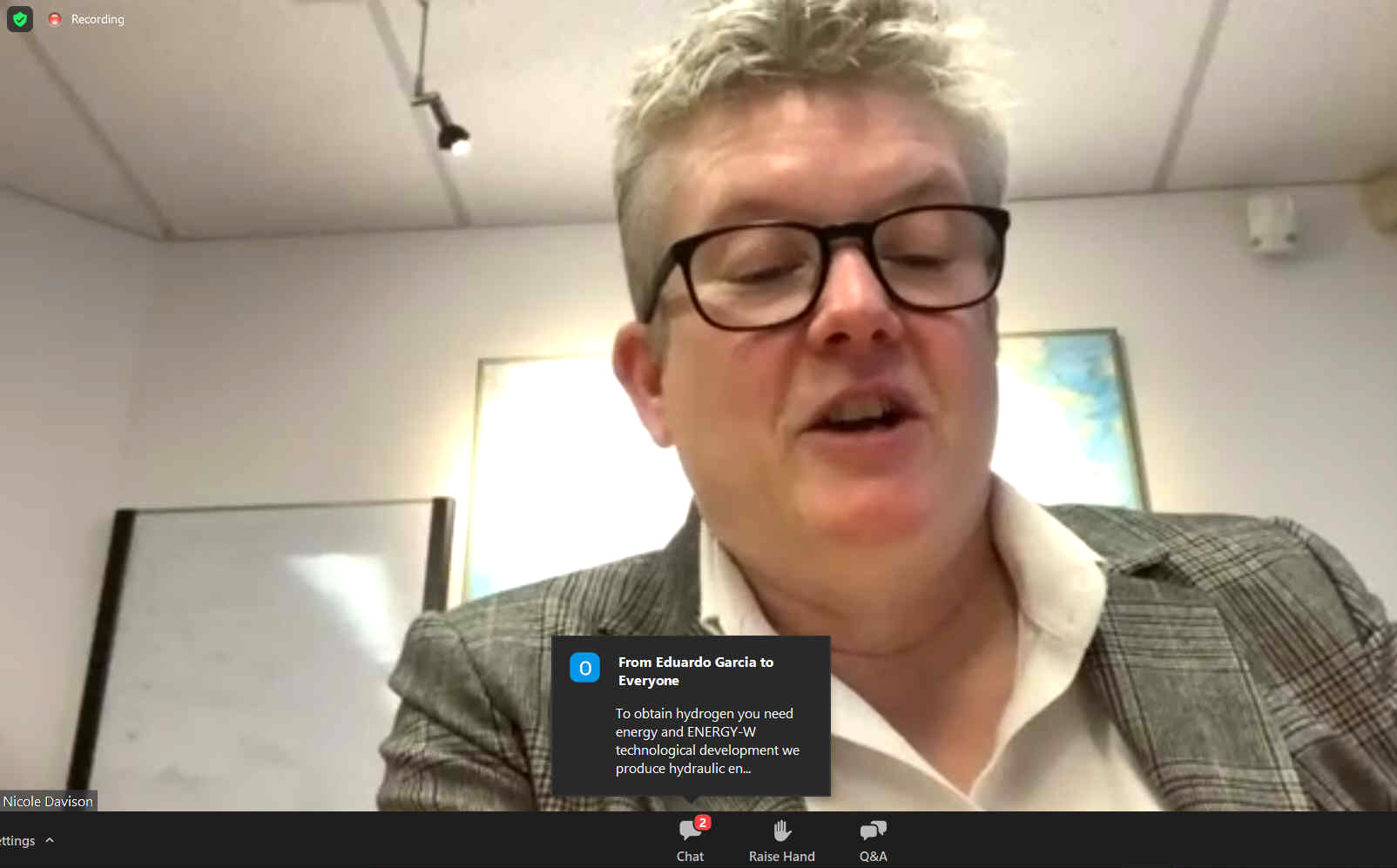 BRITISH CONSUL-GENERAL, VANCOUVER - Nicole Davison took up her position as British Consul General to Vancouver in July 2016. She is the British government's representative in British Columbia, the Yukon and the Northwest Territories. She is accompanied by her partner, Karen.

Nicole joined the Foreign and Commonwealth Office (FCO) in 1988 and has served in South Africa, Bangladesh, Ukraine and China. Previously, she was the Deputy Head of Mission at the British Embassy in Zagreb, Croatia.

In London, Nicole has worked in the FCO's Western European Department and Latin America and Caribbean Department. She has also been responsible for the FCO's parliamentary affairs and ran one of the teams in the FCO's Global Response Centre (covering consular and political crises).
This event was the second of two webinars hosted by the KTN Global Alliance, to explore these challenges and opportunities in hydrogen blending. The first was on the 2nd and 3rd March 2021.

The first event formed part of the UK's international engagement to build momentum towards a successful outcome at COP26, the UN climate summit that the UK hosted in Glasgow in November 2021.

Hydrogen's role in the net zero economy is developing at pace. Addressing gaps in codes, standards and regulation for hydrogen and natural gas blending remains an important key to unlocking the low carbon hydrogen opportunity and accelerating decarbonisation.
We noted that @ the 10-20% rate, there was no need to change domestic hardware. Encouraging information.
Our interest is mainly in marine and land renewables, based on green hydrogen production, so not quite on point, save that our advocate has also won a number of planning cases involving affordable houses where sustainability (heating) is an issue. The event proved to be very useful as a briefing and in terms of networking.

At this webinar, leaders in the hydrogen standards community from the UK, Canada and the US shared progress and action on hydrogen blending standards development, and safety. Blending hydrogen with existing gas networks, rather than going straight to replacement with hydrogen seems entirely logical as an interim stage - perhaps to meet 2030 targets. We assume that eventually, the hardware will need to change, as pure hydrogen comes online to displace natural gas, for 2050 targets.


The event build on the March 2021 UK-Canada-US Hydrogen Blending Standards webinars and workshop, which identified opportunities for our three countries to collaborate.

This event was online and open to all, and opportunities were provided to network with other participants, as amply demonstrated. We would urge the organizers to continue along those admirable lines.
A delegate for the Cleaner Ocean Foundation was registered and attended this event, looking for collaborative opportunities for the Elizabeth Swann project, and bunkering for the Jules Verne Hydrogen Trophy aiming for a vessel in the water for 2024; the 150th anniversary of the famous writer's prediction.
Where Horizon Europe is still open to UK entities, despite Brexit agreement not being entirely complete, the British Government has agreed to underwrite any costs relating to involvement, should the European Commission be unable (due to technicality) to grant fund. There is an agreement in principle. This relates to Cluster 5 applications, where the Foundation is keen to see renewables load leveling and standardization of energy cartridges, for lower risk infrastructure building - and opportunities for the inclusion of new developments further down the line, without scientists and entrepreneurs having to battle the establishment overly as to format.
The Foundation touched base with three new contacts, as a result of the webinar, with grateful thanks to all contributors and those attending. It might seem strange, a delegate wanting to learn more about progress with blending gases for industrial and residential supply, when involved with a blue water ocean project. But, we have found that the green fuel community spreads far and wide, and information is generously shared by such networking. Provided that, you have a delegate who can set time aside for attendance. Our delegate is a dyed in the wool conservationist and volunteer to boot. Willing to learn.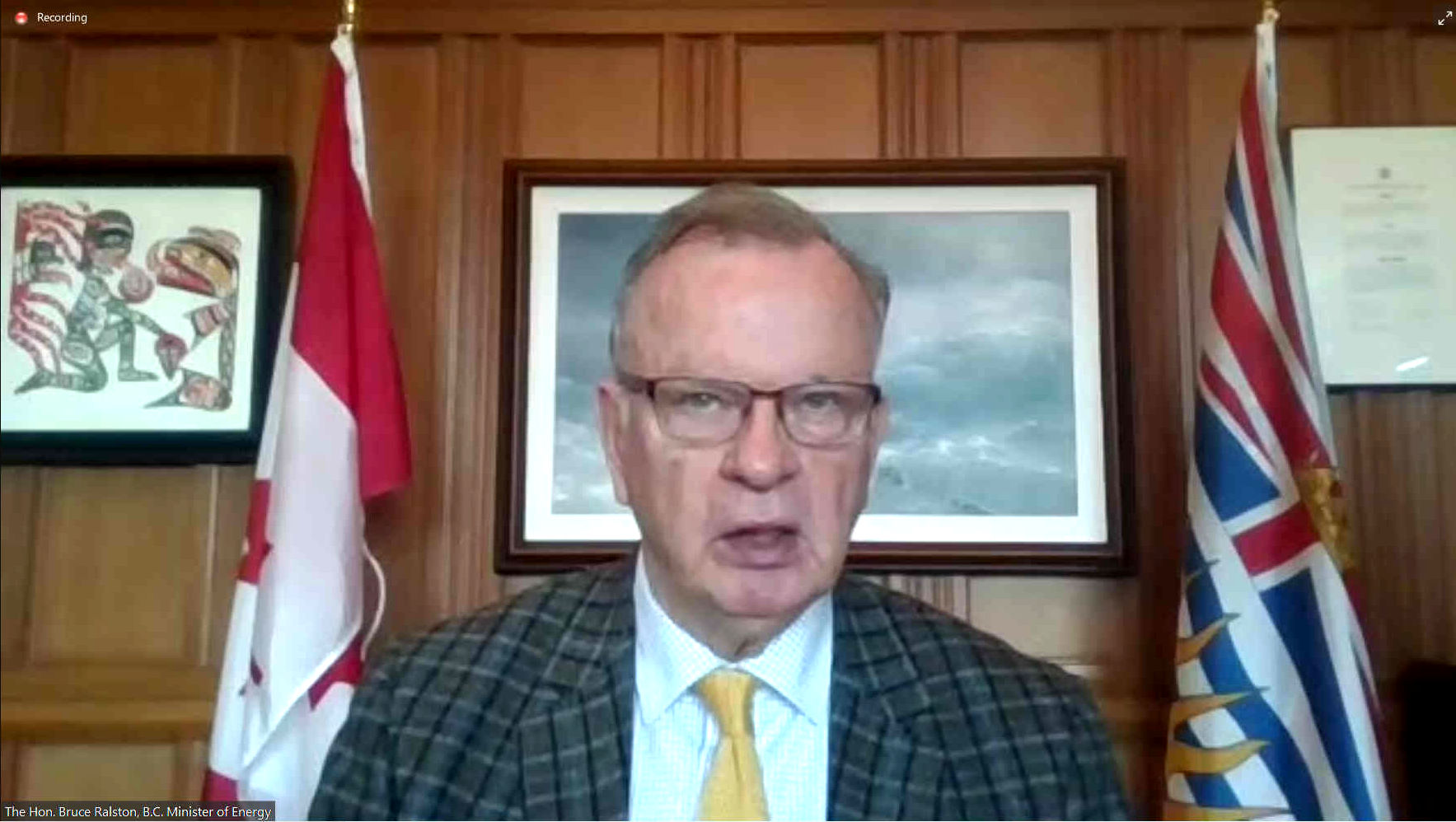 BRUCE RALSTON Q.C. - was sworn in as B.C.'s Minister of Jobs, Trade and Technology on July 18, 2017, after winning re-election as MLA for Surrey-Whalley on May 9 of that year. He was appointed again as a cabinet Minister responsible for Energy, Mines and Low Carbon Innovation on November 26, 2020. He was first elected as a Member of the Legislature in his home riding in 2005 and he has been re-elected in 2009, 2013, 2017 and 2020.

The minister's focus is on building a strong, sustainable, low carbon innovative economy that supports job creation, economic growth and diversification in every region of B.C. Included in his portfolio are economic development, CleanBC initiatives, mining, oil and gas, immigration, international and national trade relations, international business development, small business, technology and innovation, and attraction of strategic investment to the province of British Columbia.

Bruce operated his own law firm in Surrey for many years, and continues to maintain his membership in the Law Society of British Columbia.

Bruce also served as a councillor on Surrey City Council for 1988 to 1993, where he advocated for planned development for healthy neighbourhoods for Surrey families.
LEGALLY BINDING TARGETS ?

The agreements coming out of COP26 (for example) are in principle only, so not legally binding.

EMISSIONS

At COP26 it was agreed countries will meet next year to pledge further cuts to emissions of carbon dioxide (CO2) - a greenhouse gas which causes climate change.

This is to try to keep temperature rises within 1.5C - which scientists say is required to prevent a "climate catastrophe". Current pledges, if met, will only limit global warming to about 2.4C.
COP26 revisited climate pledges made under the 2015 Paris Agreement, none of which were met.
GIVE US A SIGN JULY 2021 - Floods in London, Belgium and Germany cause huge damage to property, with temperatures soaring. Despite this, one crisis now circulating is the "global water crisis". That, in combination with the global warming crisis, is leading to mass crop failures, thirst and could eventually cause mass starvation in hundreds of millions, unless we act now.

FOSSIL FUEL SUBSIDIES

World leaders agreed to phase-out subsidies that artificially lower the price of coal, oil, or natural gas, making renewables appear less competitive price wise. Whereas, in a world with leaders intent on zero emissions, it should perhaps be the other way around. Save for conflicts of interest.

FUNDING DEVELOPMENT

Financial organisations controlling $130tn agreed to back "clean" technology, such as renewable energy, and direct finance away from fossil fuel-burning industries. The initiative is an attempt to involve all of us to meeting net zero targets.

Next year's COP27 summit is in Egypt.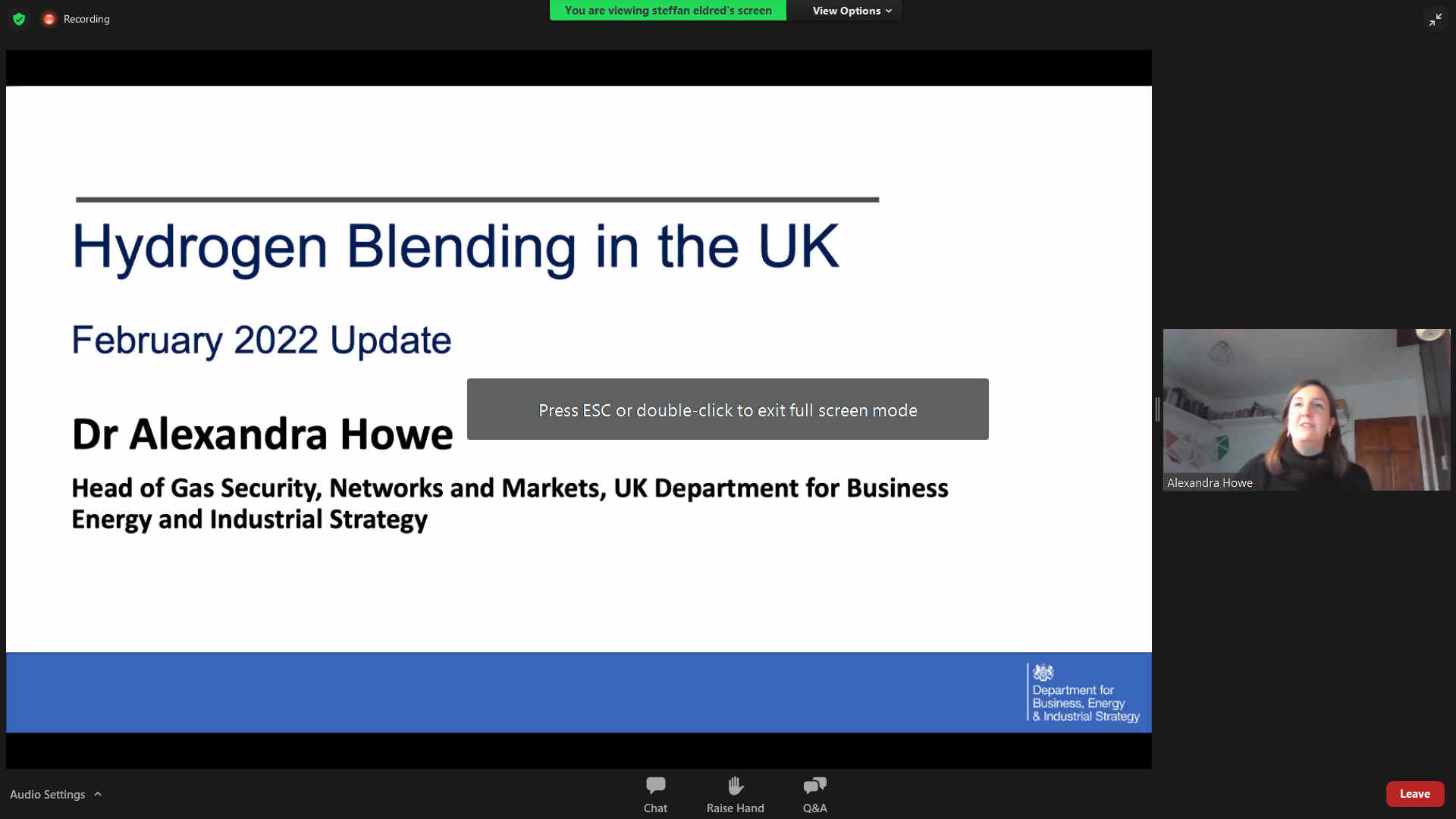 DR. ALEXANDRA HOWE MSc, BSc, MRSB - Head of Gas Security, Networks and Markets, Energy Security at Department for Business, Energy and Industrial Strategy (BEIS), London, England, United Kingdom.
Exciting pilot projects are being conducted and explored in the UK, Canada and US states such as California to determine the technical feasibility of blending hydrogen into existing natural gas systems. Whilst the deployment of hydrogen is in its early stages, there is increasing interest around permitting significant percentage blends of hydrogen into gas networks, which would enable the carbon intensity of gas supplies to be reduced, creating a new demand for hydrogen and, with the use of separation and purification technologies downstream, support the transportation of pure hydrogen to markets.

Gaps in codes and standards need to be addressed to enable adoption, and there may be opportunities for international collaboration and harmonisation to ensure that best practices are shared globally and to facilitate the growth of trade and export markets. There is an opportunity for the UK, Canada and US, three G7 countries, to work together and show market making leadership in key enabling regulation for the new hydrogen economy.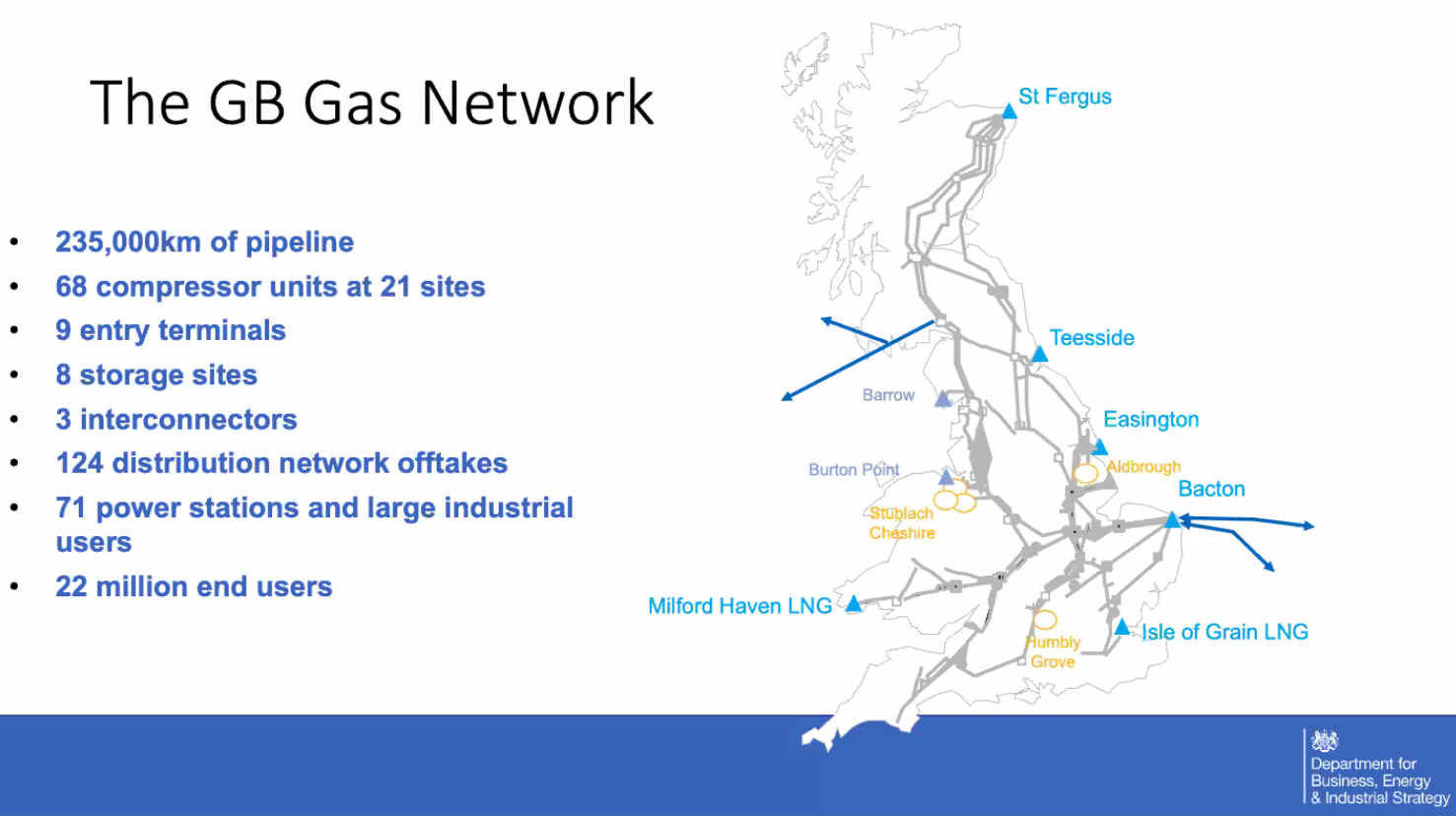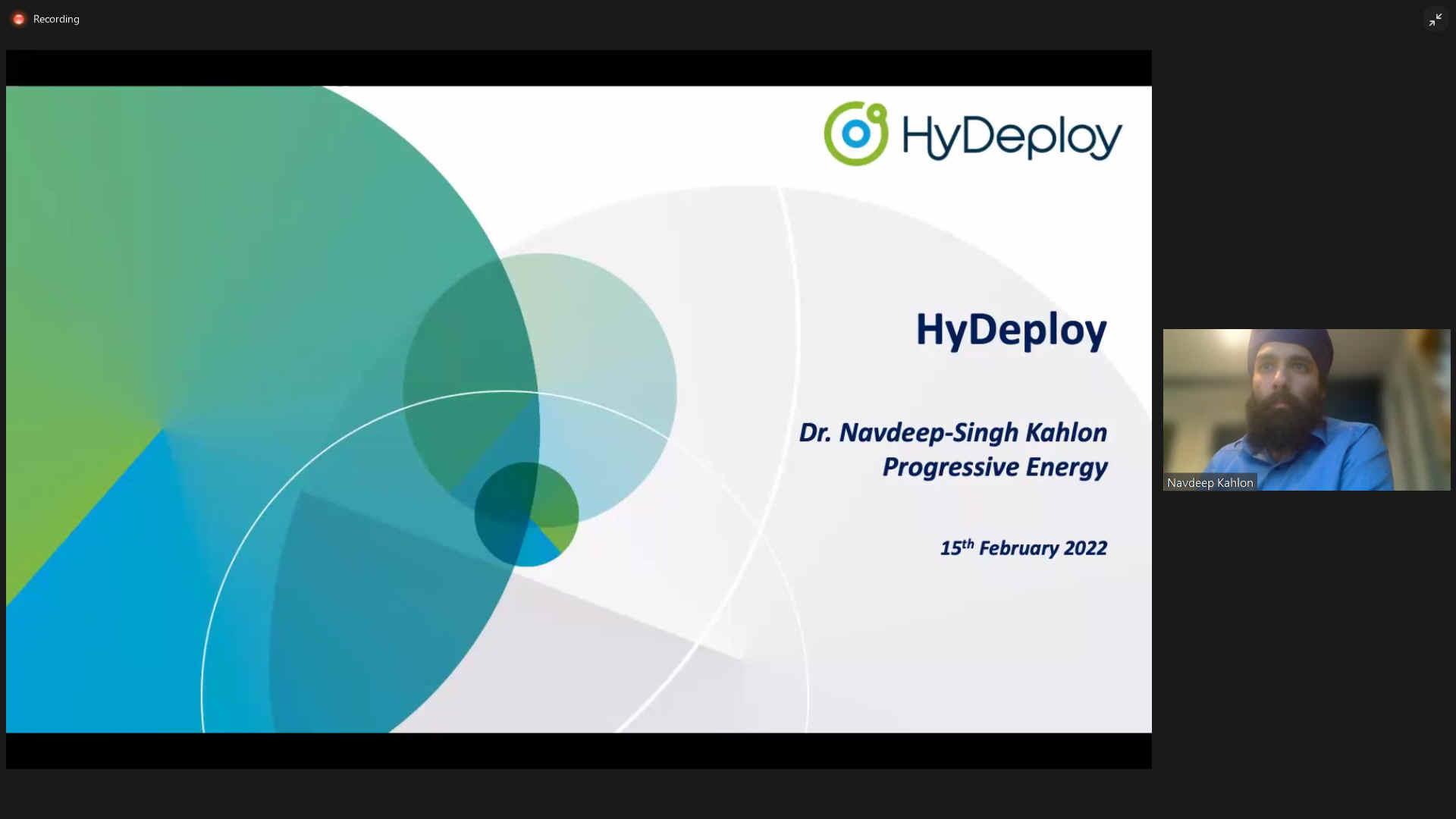 DR. NAVDEEP-SINGH KAHLON - Navdeep is a Senior Project Engineer with Progressive Energy Ltd., Stonehouse, Gloucestershire, United Kingdom, since Jul 2019. He is a doctorate level engineer with the project and stakeholder management skills, driven to deliver a low carbon energy future within the private and public sectors

Dr. Kahlon is Project Managing £14m HyDeploy hydrogen deploment demonstrating technical safety and practicality of gas blended networks which can achieve a reduction of 120m tonnes CO2, the equivalent of removing 2.5m fossil fuelled cars off the roads.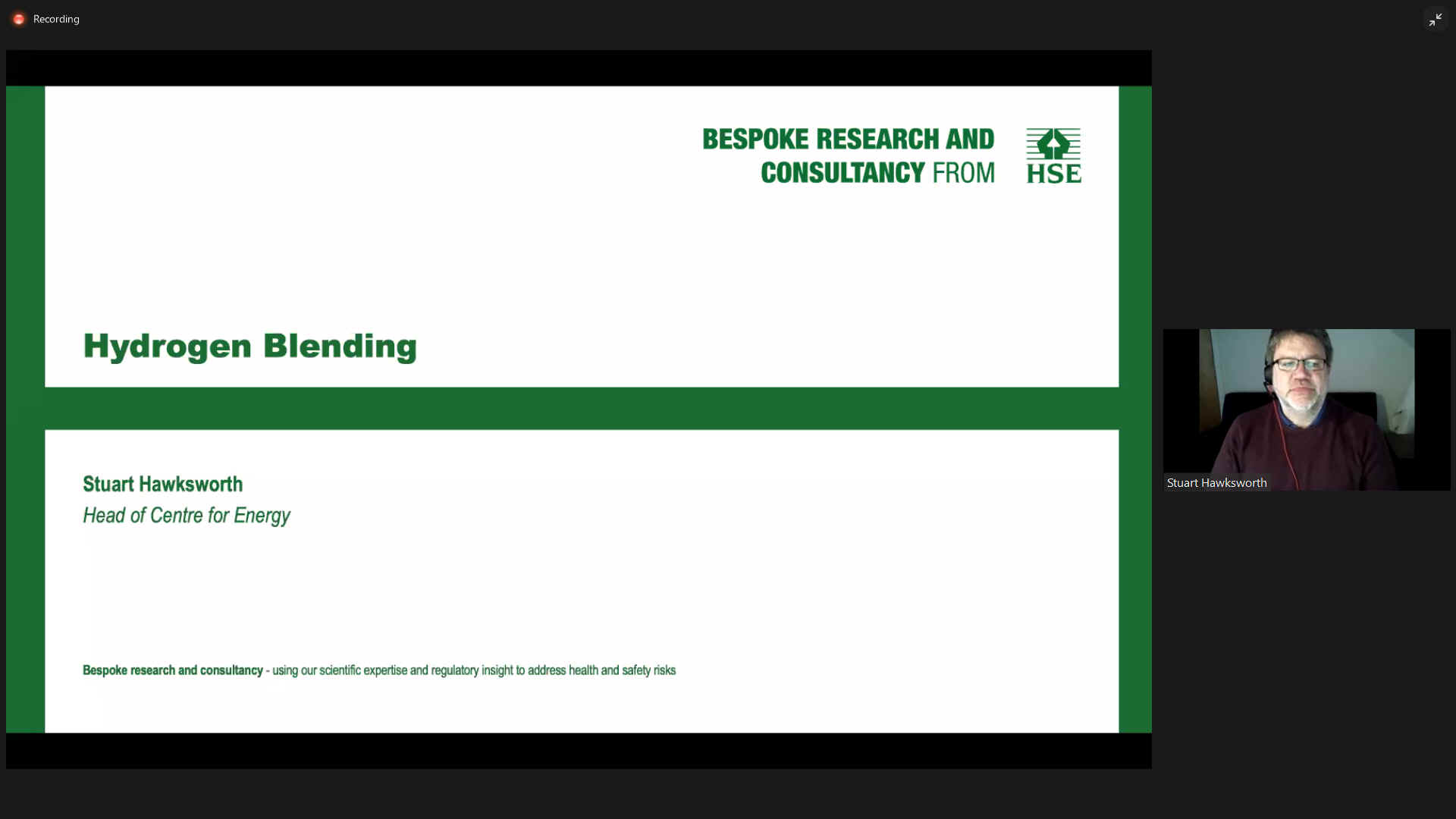 DR. STUART HAWKSWORTH - Is the head of the Centre for Energy at the Health & Safety Executive. Stuart has worked in the area of Safety for 25 years, fulfilling several roles at the Health and Safety Executive's Laboratory in Buxton in the UK. In the area of Hydrogen Safety, he has led and participated in a range of programmes, covering hydrogen vehicle refuelling safety, safety of hydrogen in the nuclear industry, and is currently involved in a number of activities supporting the UK gas industry and government regarding the introduction of hydrogen into the UK gas network. He is the President of the International Association for Hydrogen Safety (IAHYSAFE) and a task leader in the European Hydrogen Safety Panel.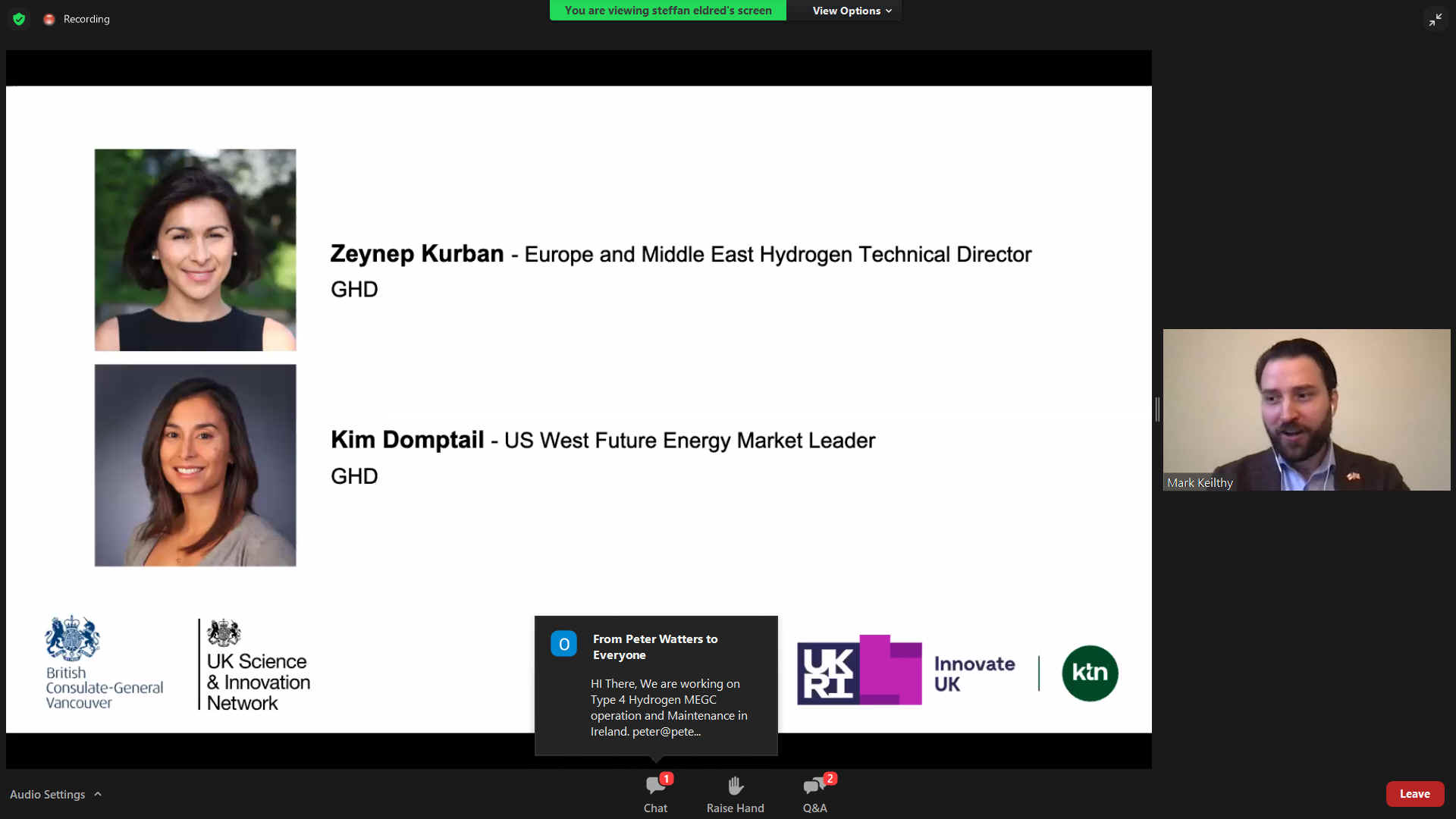 ZEYNEP KURBAN - Europe and Middle East hydrogen technical director GHD. Zeynep is the Technical Director for Hydrogen, in GHD EMEA. Zeynep has 15 years of experience working on hydrogen and fuel cell projects, previously as a Strategy Manager looking at the integration of offshore wind with hydrogen at the UK's Offshore Renewable Energy Catapult. As a consultant at the International Energy Agency, Zeynep co-authored IEA's flagship publication 'World Energy Outlook', and 'The Future of Hydrogen' report. She was also the Program Manager for the UK's Hydrogen and Fuel Cell Research Hub at Imperial College and co-founder of a hydrogen storage technologies start-up Cella Energy. Zeynep has a PhD in hydrogen storage materials and a degree in Physics from University College London, UK.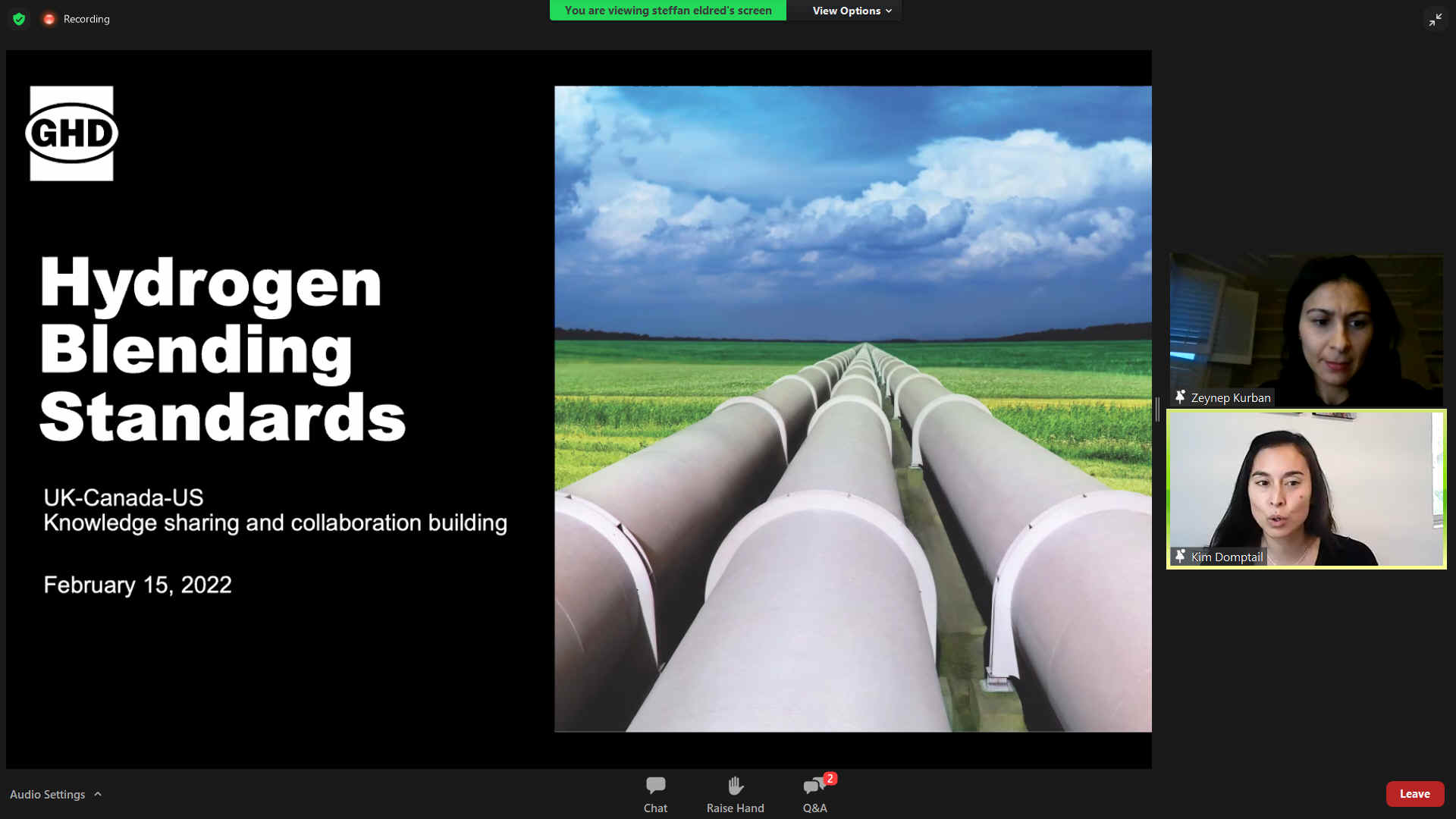 KIM DOMPTAIL - Is an Environmental Engineer from Irvine, California, with 13+ years of international development experience in 15+ countries in Africa, Latin America & Asia. Shhe is passionate about solid waste, wastewater, biogas/landfill gas/RNG/H2, renewable energy, climate change mitigation. Fluent in French, English and Spanish.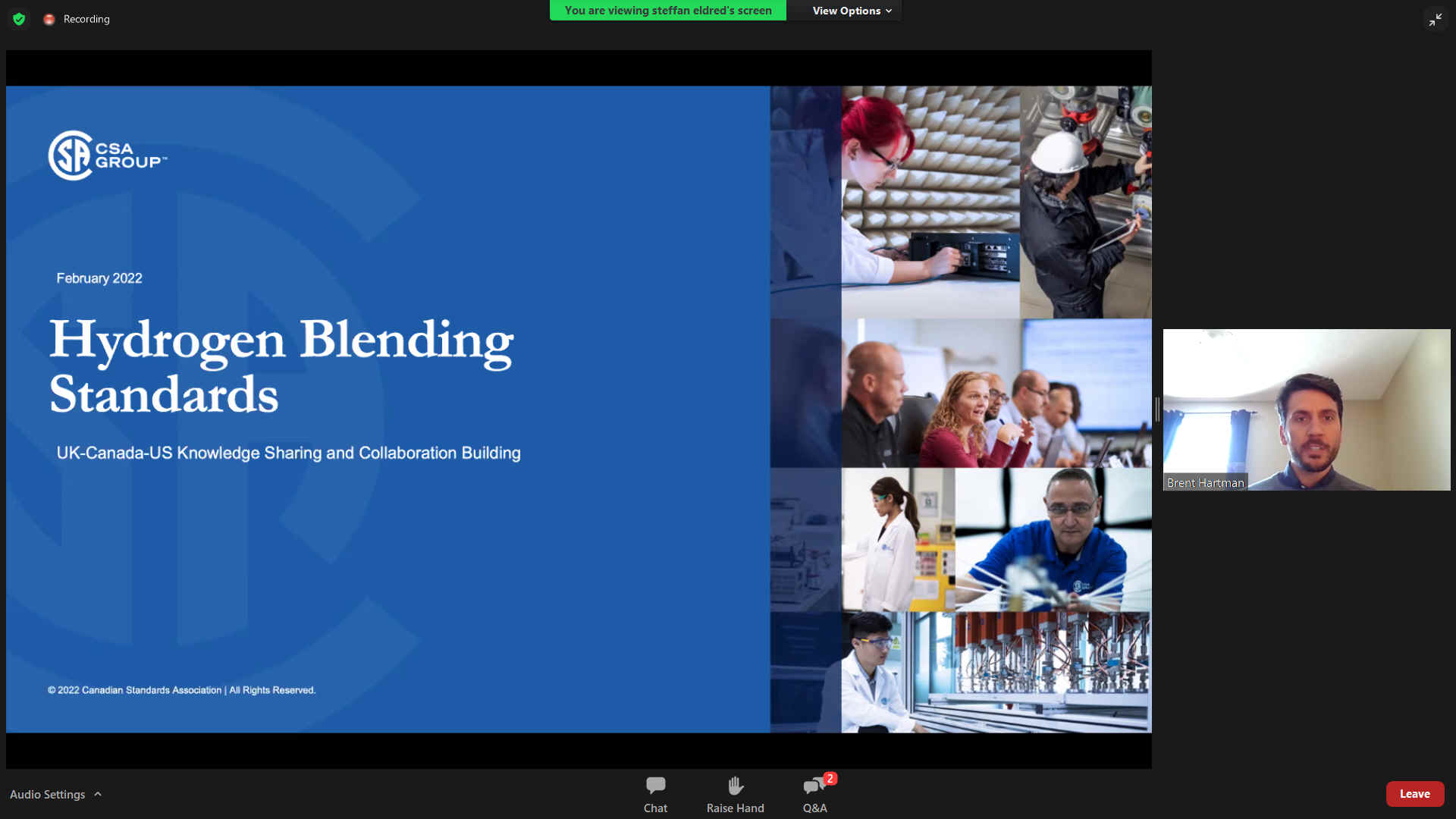 MARK KEILTHY - Head of Policy, Science and Innovation - Vancouver, British High Commission, Ottawa, Canada. Mark has been with the BHC since October 2019, building science and innovation partnerships and collaborations between the UK and Canada, with a focus on British Columbia, Yukon and the Northwest Territories.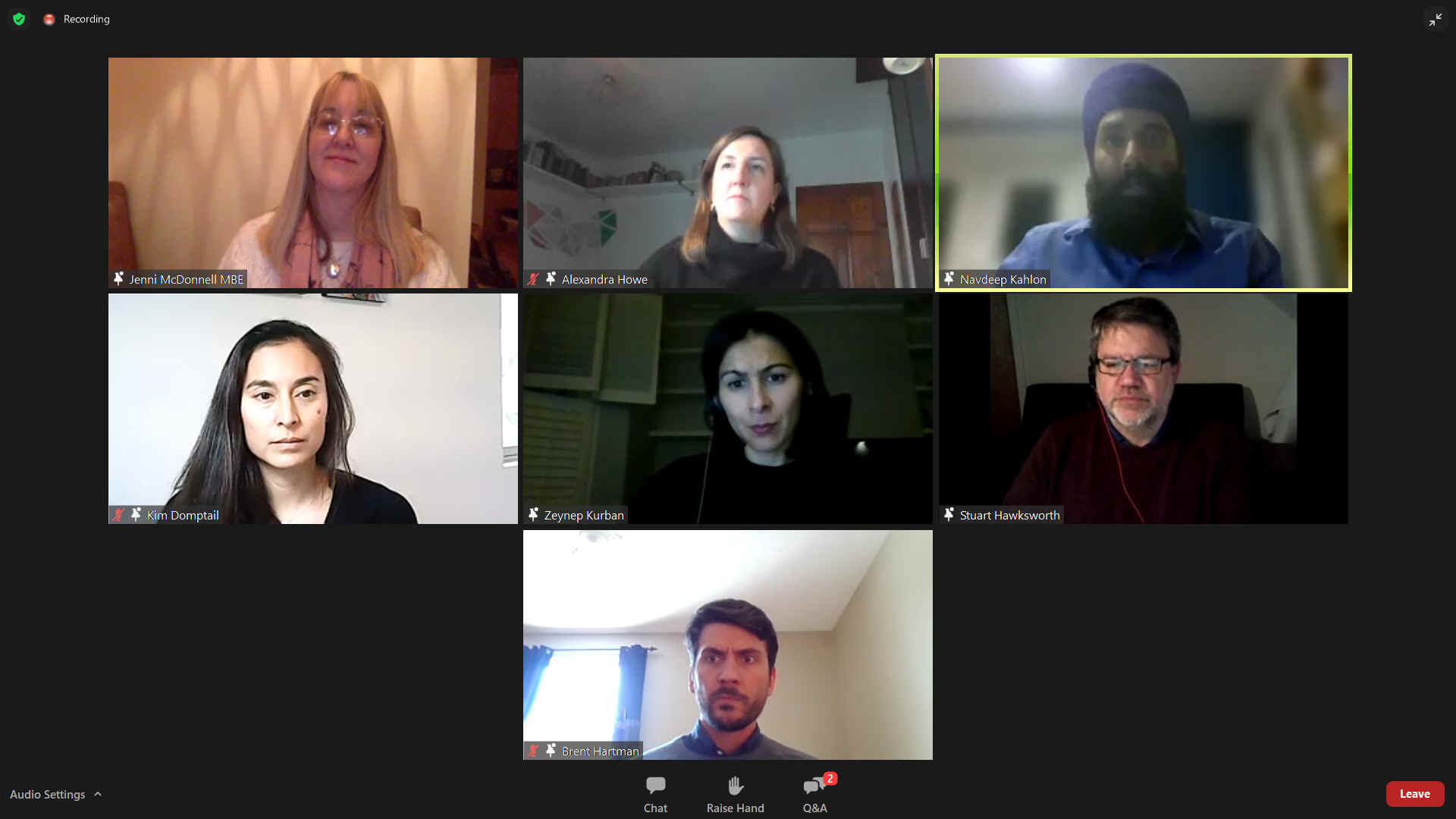 PANEL DISCUSSION Q & A
CHAT BOX - NETWORKING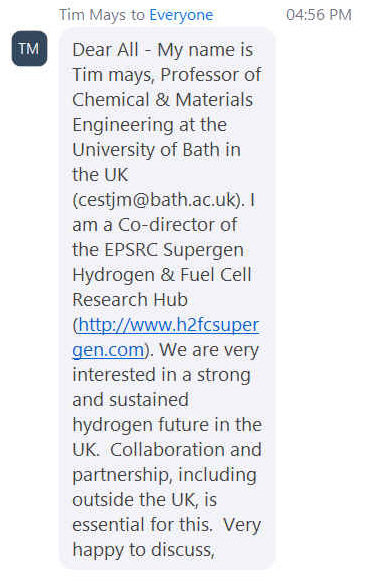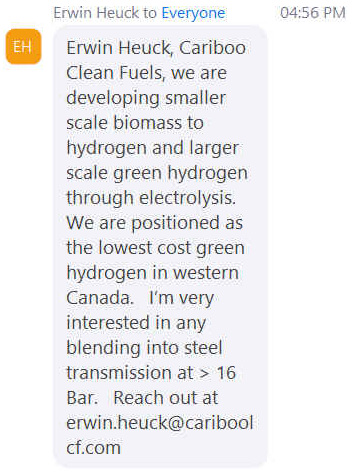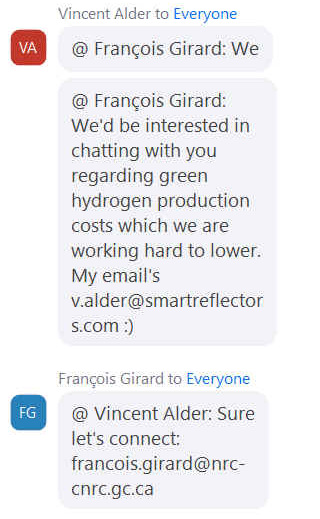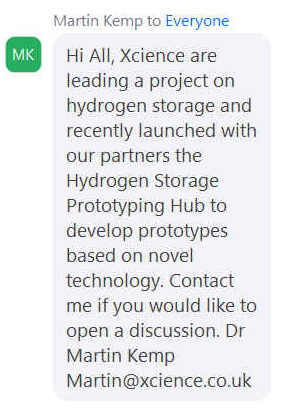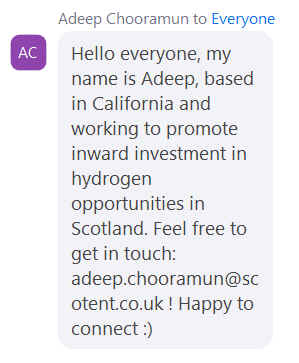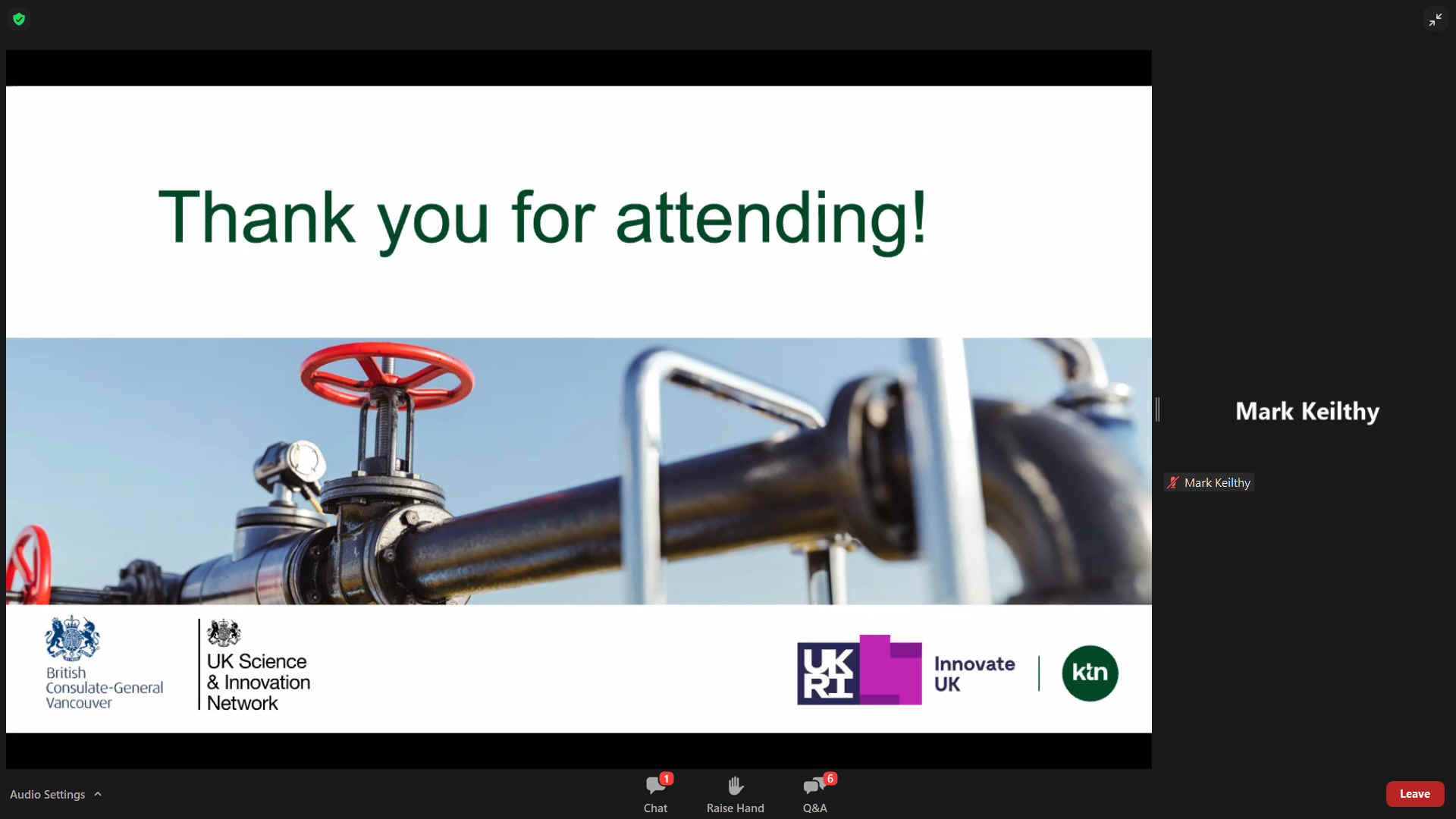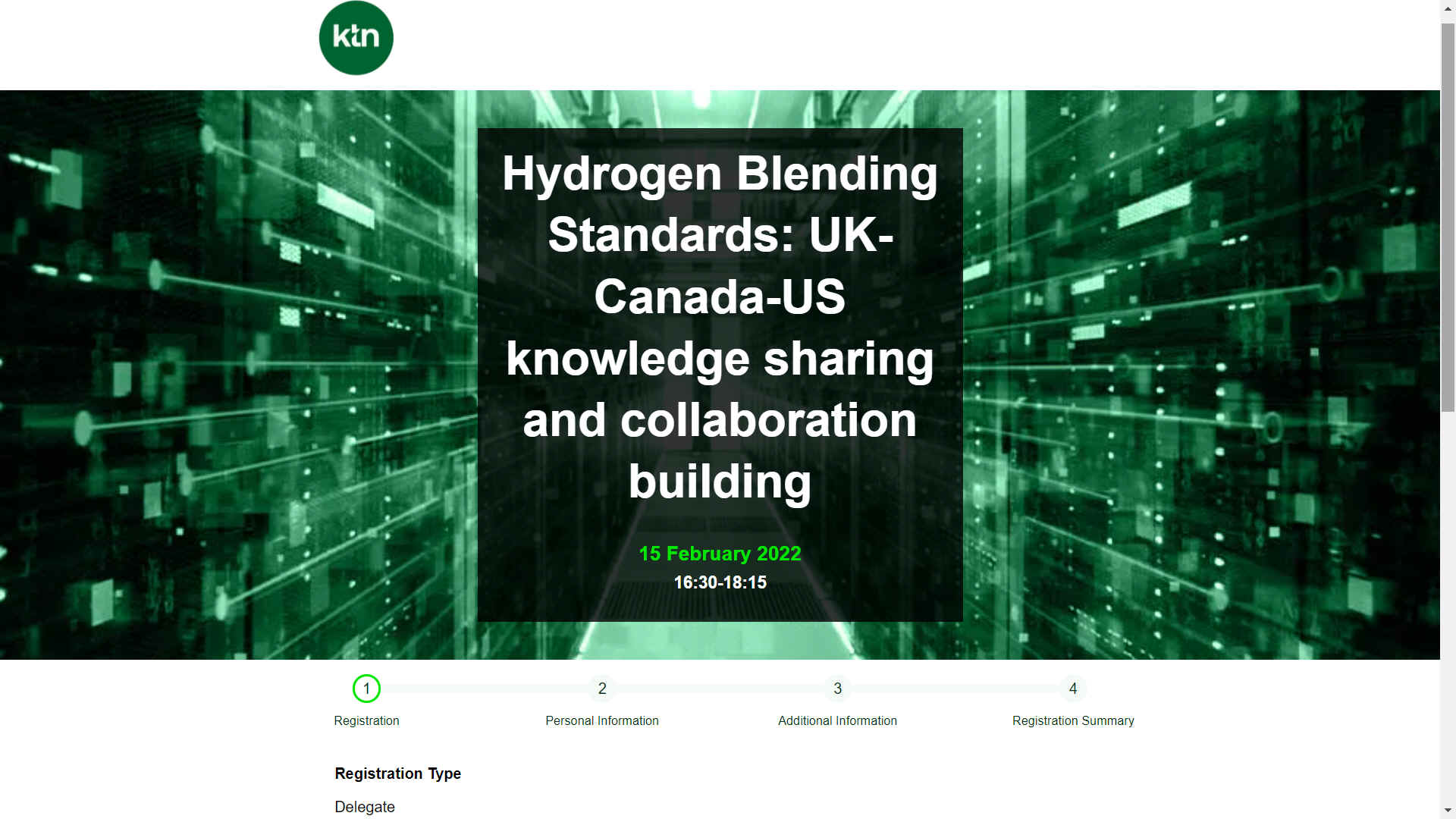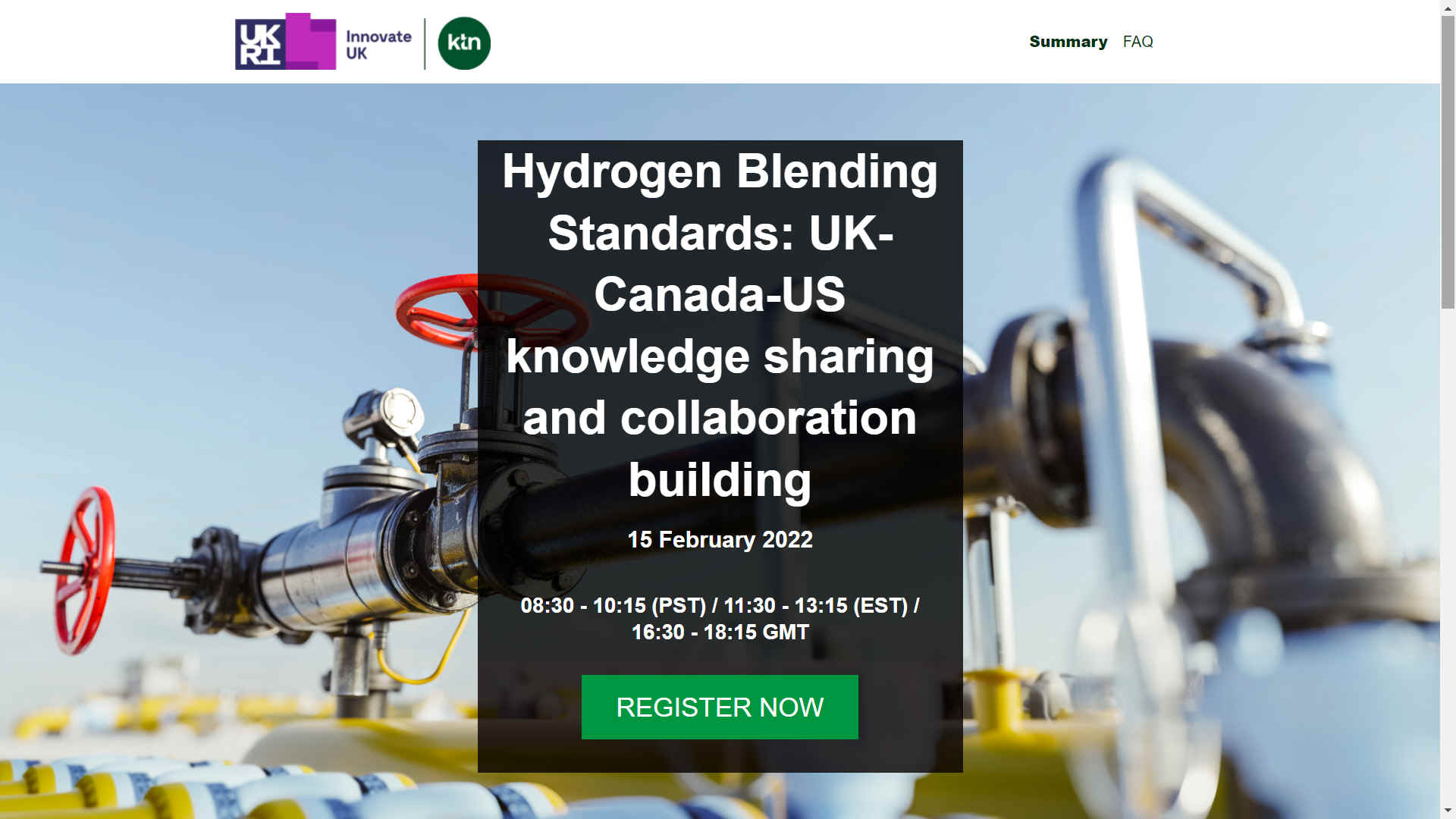 ALL TALK NO ACTION ? - Greta Thunberg is right about blah, blah, blah, but in a transitional period we need excellent leadership based on an achievable vision, with realistic targets. Collaborations such as this is positive action aimed at moving us forward.


Time: 16:30 GMT (08:30 (PST) / 11:30 (EST)); Date: 15 February 2022
With superb efficiency, joining instructions were sent to registrants prior to the event, with a timely reminder before the webinar started.
The Science and Innovation Network (SIN) plays an important role in encouraging prosperity and growth by fostering international scientific cooperation.

Science and innovation underpin the economies of both Canada and the UK. Encouraging work between the two countries therefore produces benefits for both.

To promote international collaboration the Department for Business Energy and Industrial Strategy and the Foreign, Commonwealth & Development Office jointly fund the UK Science and Innovation Network (SIN) based in 40 countries around the world.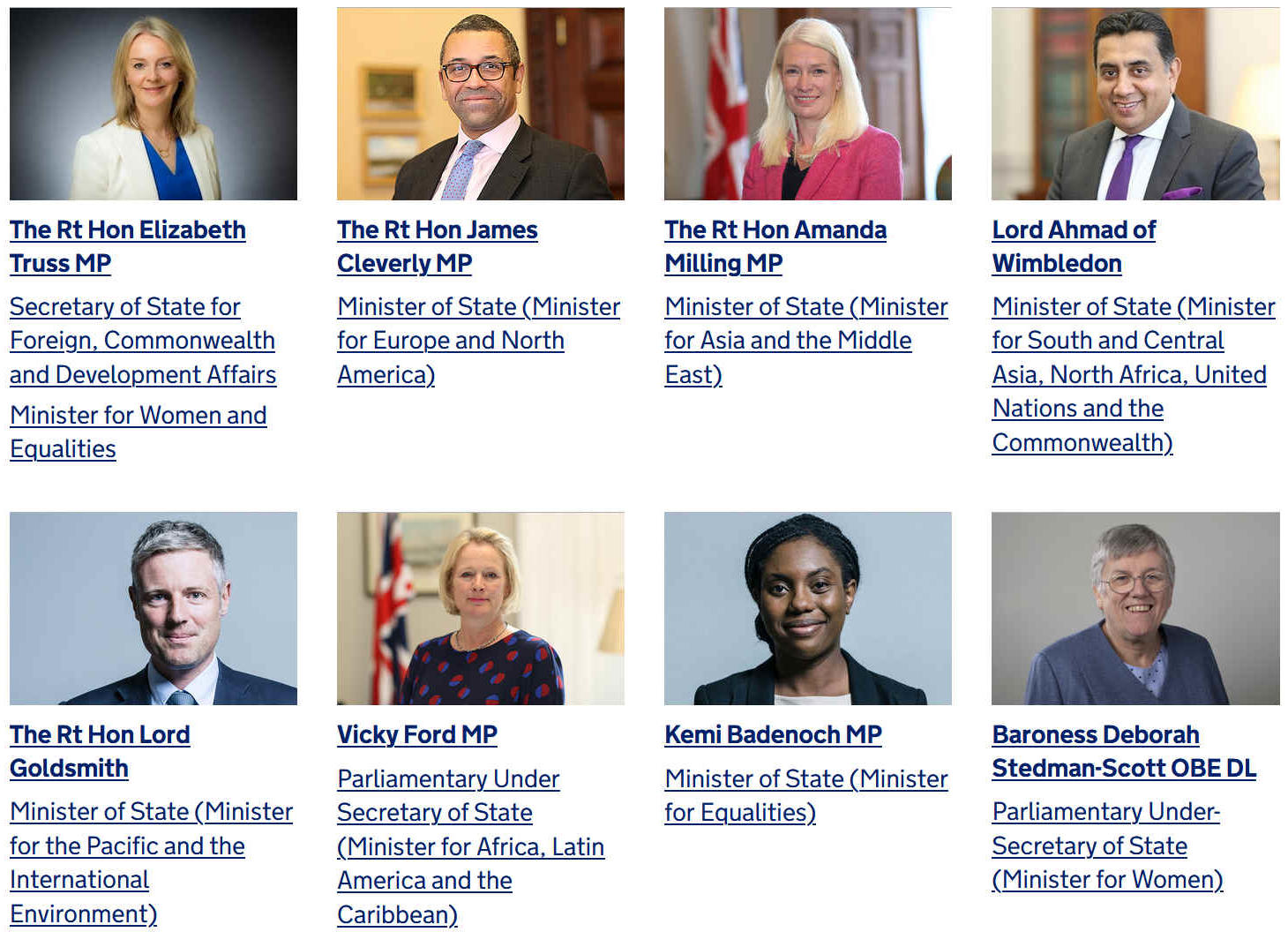 UK MINISTERS OF STATE - The Secretary of State for Foreign, Commonwealth and Development Affairs is Liz Truss MP. Other Ministers In the FCDO include: James Cleverly MP, Amanda Milling MP, Lord Ahmad of Wimbledon, Lord Goldsmith, Vicky Ford MP, Kemi Badenock MP and Baroness Deborah Stedman-Scott OBE DL.
CONTACTS
MLA: Hon. Bruce Ralston, Q.C. (Surrey-Whalley)
Minister of Energy, Mines and Low Carbon Innovation

Office: Room 138 Parliament Buildings
Victoria, BC V8V 1X4

EMPR.Minister@gov.bc.ca
Phone: (250) 953-0900
Fax: (250) 356-2965

Constituency: 10574 King George Boulevard
Surrey, BC V3T 2X3

bruce.ralston.MLA@leg.bc.ca
Phone: (604) 586-2740
Fax: (604) 586-2800
Foreign Office Commonwealth Development Office (FCDO)
Office address
King Charles Street
London
SW1A 2AH, United Kingdom

Email: fcdo.correspondence@fcdo.gov.uk
Telephone: 020 7008 5000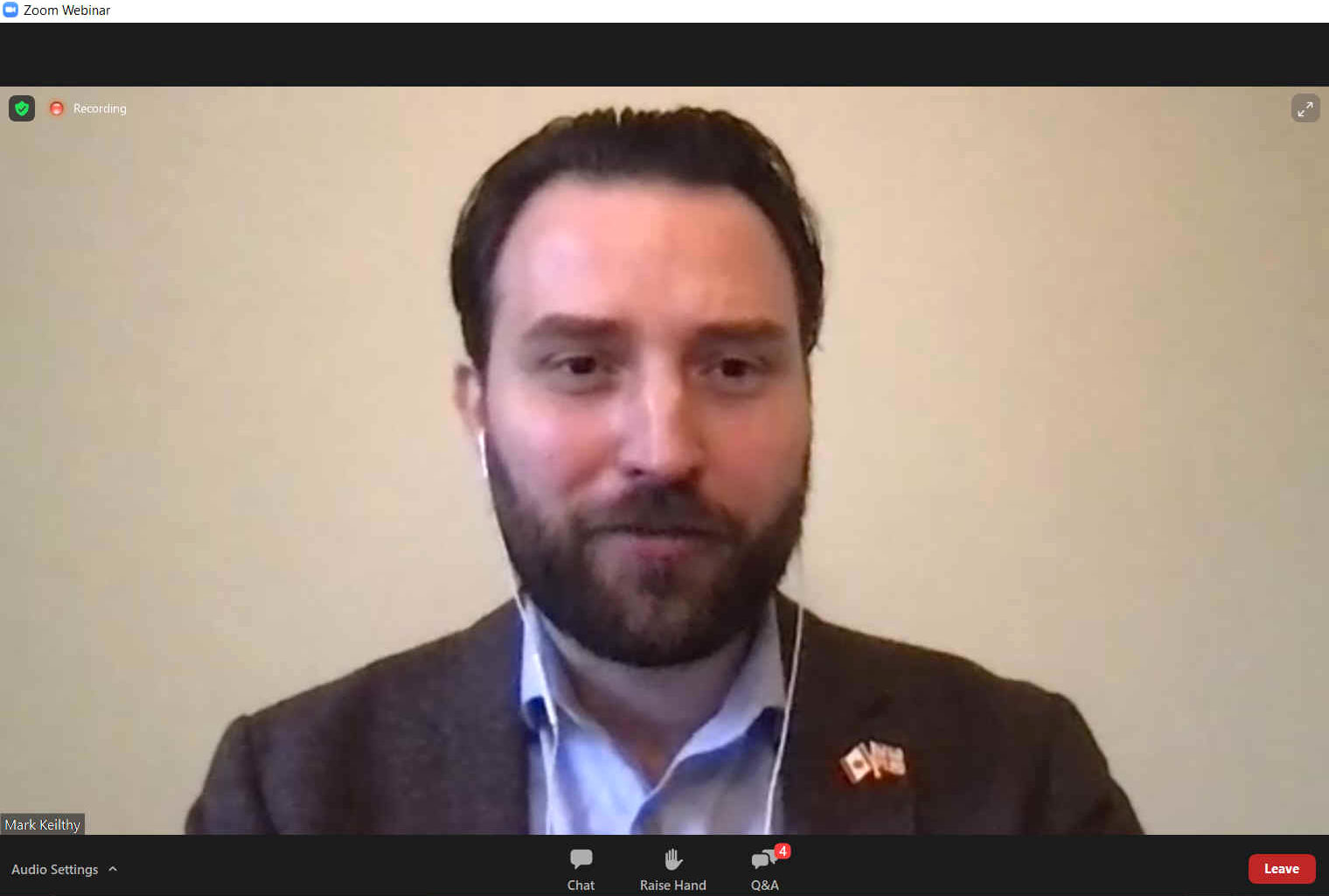 Mark Keilthy
Science and Innovation Network, Vancouver
1111 Melville Street, Suite 800
Vancouver British Columbia V6E 3V6
Canada

Email: mark.keilthy@fcdo.gov.uk
Office: +1 (604) 683-4421 ext. 2212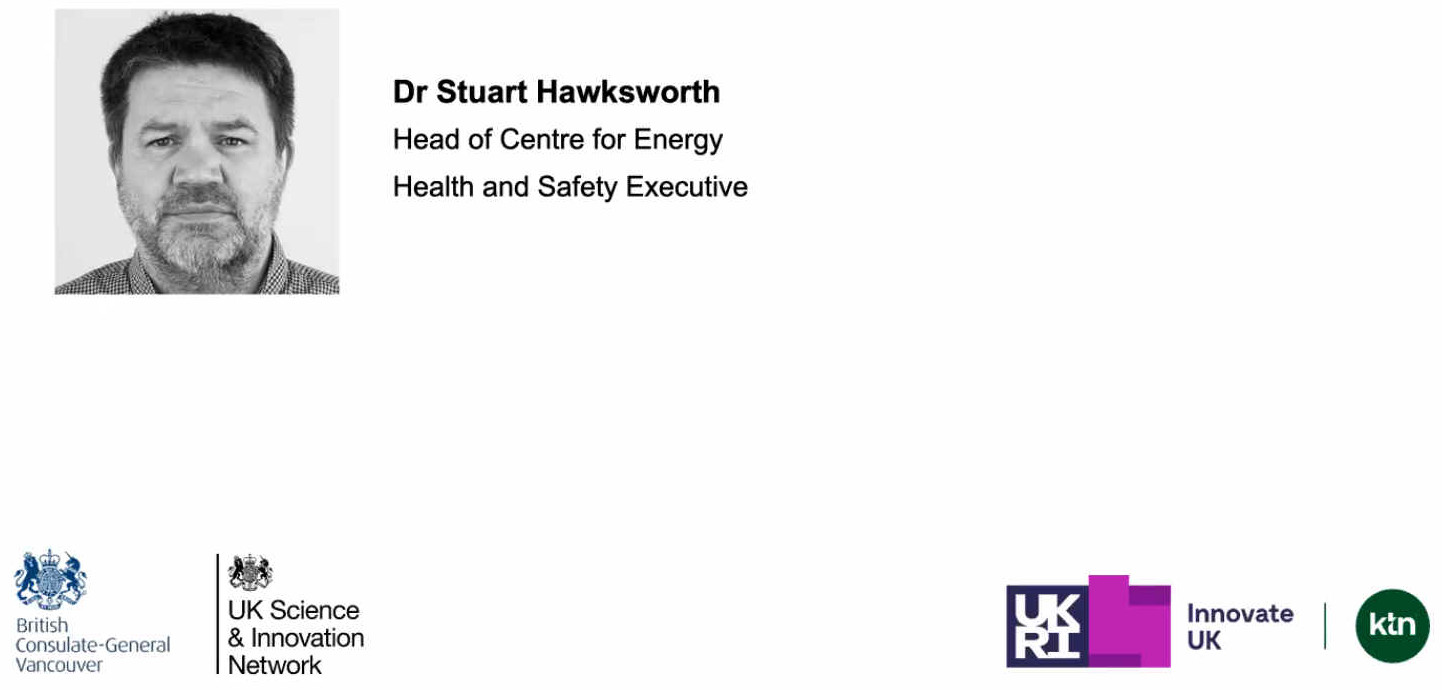 Questions for KTN:
Olivia Brown: olivia.brown@ktn-uk.org

Knowledge Transfer Network Limited
Unit 218, Business Design Centre
Upper Street, Islington
London N1 0QH