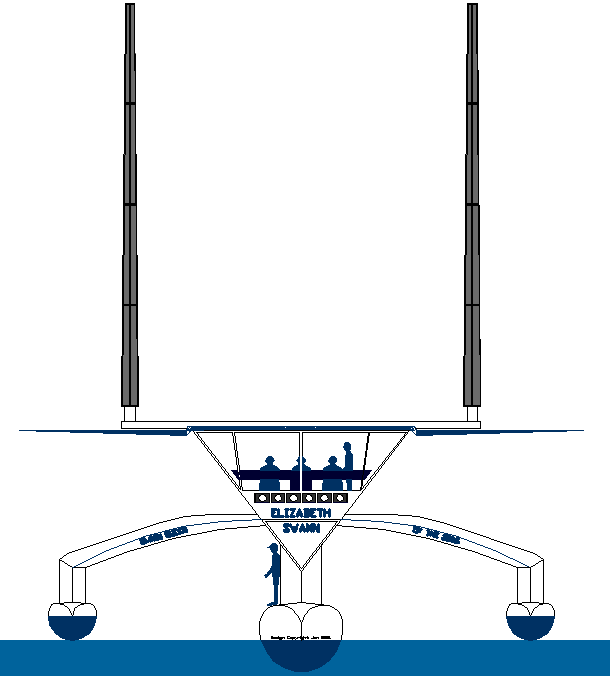 WING SAIL SYSTEM - The Elizabeth Swann is seen here with collapsible rigid wing sails in the raised position. Such a system could provide around 25-30% of the energy needed to propel the vessel at speeds exceeding 10 knots. The only way to find out is to try and compare, beginning with simulations, and finally putting out to sea, to put theory into practice.
WP2. PLATFORM DESIGN - IMPROVING RUNNING EFFICIENCY
As part of WP2, we are considered the possibility of using wing sails in place of rotary sails. The idea being to compare technologies where so many cargo ship projects are now focused around rigid, collapsible sails, that have more in common with wings, than traditional sails.
The system show is collapsible and foldable to reduce windage in storm conditions, and also to avoid shading of the solar wings, where sunshine is producing more driving energy than sails.
ADVANTAGES & DISADVANTAGES
Rotary sails generate electricity, which can be stored, converting energy from any incoming direction independent of the vessels direction of travel. Traditional sails work well at certain angles of attack, but suffer from the need to tack to maintain headway, unfortunately increasing the route length with each tack (change of course). Rotary sails have the advantage downwind, and maybe even heading into the wind, if the Google Blackbird is anything to go by.
Sails cannot be used to store energy or drive machinery, which is why windmills were invented to grind cereals and pump water. Fabric sails are less complicated, save for the rigging and tackle - and of course the manpower to trim, etc.
Wing sails don't need the rigging or crew, but become just as complicated as rotary sails in the control department, if not more so, but they may be quieter in operation.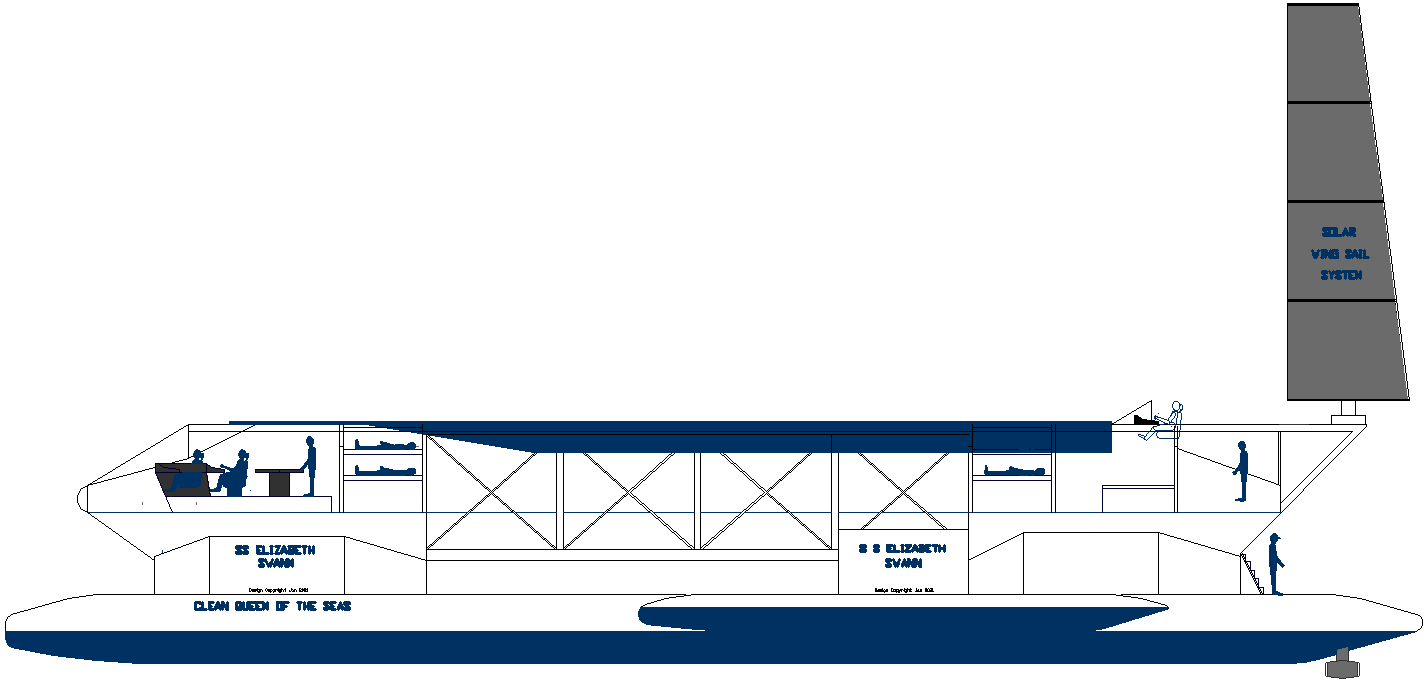 SOLAR SAILOR - A skipper will sometimes take his ship to the limit to extract every last knot, meaning large angles of roll. The adjustable sponsons on the Elizabeth Swann could be the answer to counteract roll. A solar and wind powered vessel was built by Robert Dane in 2000, and operated in Sydney Harbour for a number of years. This design concept significantly improves on the performance of that catamaran, being lighter, using more advanced batteries and solar panels.

WP1. PROJECT MANAGEMENT
WP2. PLATFORM DESIGN
WP3. PLATFORM BUILD
WP4. GIS, GEOSPATIAL AI INCORPORATION
WP5. SATELLITE CYBER SECURITY, CLOUD, IoT
WP6. SHAKEDOWN TRIALS IN THE ENGLISH CHANNEL
WP7. DATA HARVESTING DURING HIGH SPEED RUNS/RECORD ATTEMPTS
WP8. PERFORMANCE PREDICTION FROM ASSIMILATED ANALYZED DATA
WP9. DATA DISSEMINATION
WP10. CASTING OFF & UNMANNED DOCKING
WP11. ONBOARD/OFFBOARD VESSEL SECURITY
WP12. AUTONOMOUS CIRCUMNAVIGATION ATTEMPT
WP13. COLREGS COMPLIANCE LAW & LOBBYING
A - Z SAIL AND SOLAR ASSISTED BOATS & SHIPS
SAILING EVENTS
LINK & REFERENCE
https://www.americascup.com/the-technology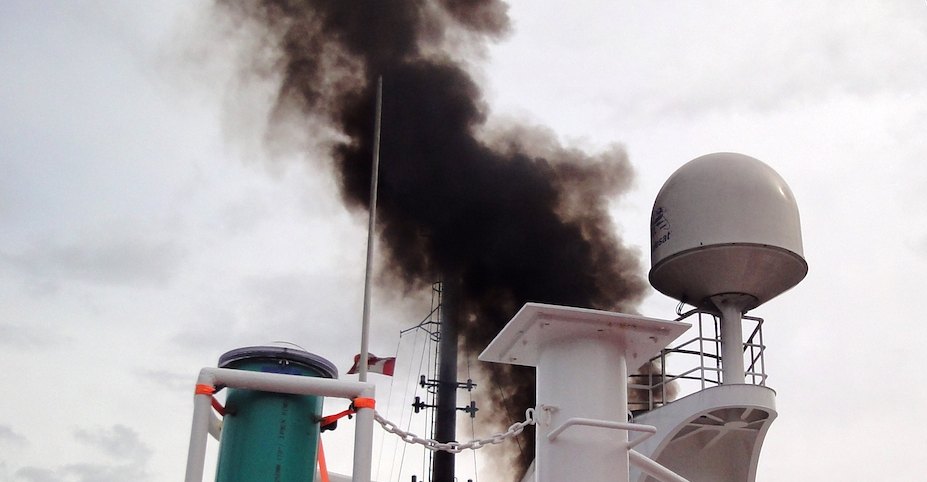 The Cleaner Ocean Foundation works to help protect the "seven seas" from the effects of anthropogenic atmospheric pollution like this ship that is belching diesel fumes like there is no tomorrow. We'd like to preserve tomorrow for our children. You can help us to make this scene a thing of the past.
WHY ARE WE DOING THIS?
Because we can, and because we can, we must.