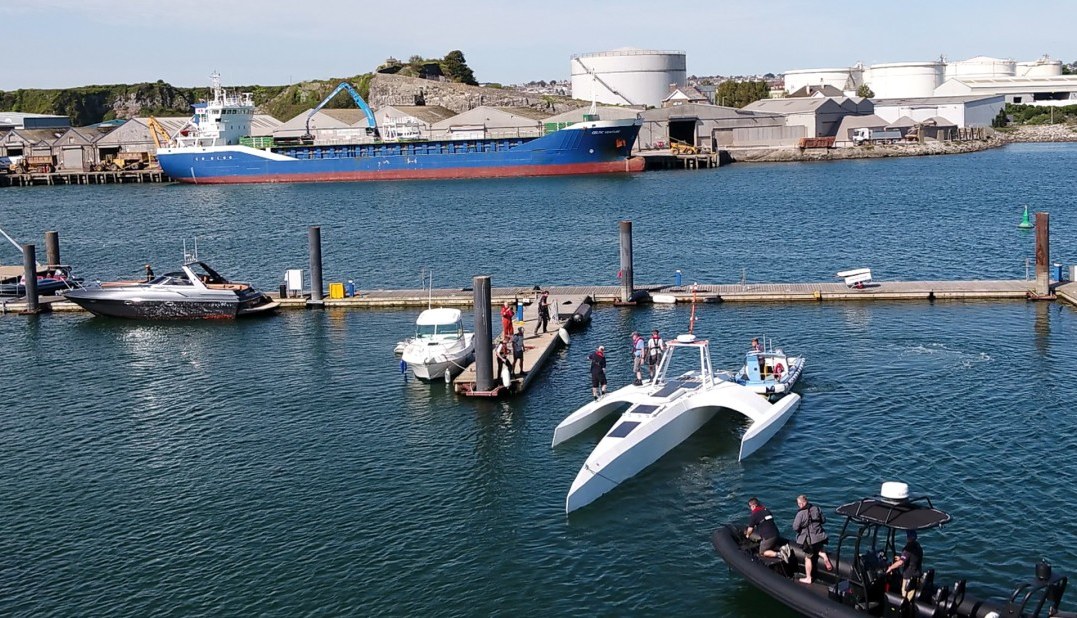 MAYFLOWER TRIMARAN - 1. The solar-powered research boat will aim to traverse the Atlantic Ocean in 2021 with no humans on board. 2. Sea trials are due to commence off the south coast of England in late 2020. 3. The Mayflower was officially unveiled on September 16th 2020, the 400th anniversary of the original Mayflower departure.
The Mayflower Autonomous Ship (MAS) project is only possible because of the team that makes it happen.
Ayse Atauz Phaneuf is contactable via ProMare. She is the Co-Director of the MAS project and President of ProMare.
Ayse D. Atauz – President
ProMare
4 Water Street
P.O. Box 450 Chester
CT 06412 USA

ayse@promare.org
+44 7729 426283
THE PEOPLE (TEAM) A - Z