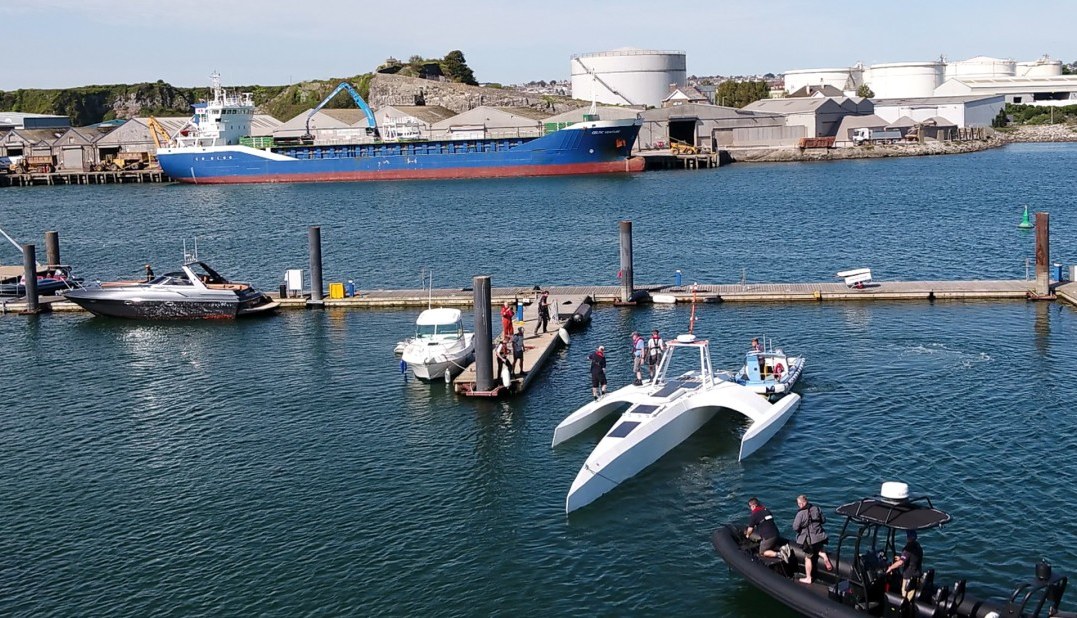 MAYFLOWER TRIMARAN - 1. The solar-powered research boat will aim to traverse the Atlantic Ocean in 2021 with no humans on board. 2. Sea trials are due to commence off the south coast of England in late 2020. 3. The Mayflower was officially unveiled on September 16th 2020, the 400th anniversary of the original Mayflower departure.
The Mayflower project is only possible because of the team that makes it happen.
Brett Phaneuf is based in Plymouth, UK. He is the Co-Director of the project responsible for overseeing the design, production and testing of the ship.
IRISH TIMES QUOTES NOVEMBER 12 2020:
Phaneuf is quoted as saying: "The idea is not to replace David Attenborough nor the research vessel named after him, but to allow such human and research resources to be more usefully and efficiently directed."

"If I want to know more about the climate I need more data. And to get the volume of data I need I need to reduce the cost of gathering it. So it's great that we can have a Sir David Attenborough research vessel; a €60 million boat which costs tens of millions per year to run."

Brett went on to say "There is a handful of research ships like that in the world, and they do great things. But some times they waste their time, because occasionally they get a null result. And so we want to democratise our understanding of the global climate and the oceans. We can do it through the deployment of various tiers of autonomous and automated systems that feed the data back and provide us a better understanding of where we should target the manned assets."

He says there is a need to find a way to drive down the primary cost of a ship, and keeping people alive is one of the primary costs.

"And operating the ship, and the people who do the maintenance, the people who operate it, the people who manage it, the people who do the science on it, those are the driving costs.

"So we're trying to eliminate those things in some ways so that we can have more vessels collecting more data that help us to then target the more sophisticated human resources."
Indeed, many skippers involved in the Volvo Ocean Race are now carrying ocean monitoring instruments routinely, as are ferries that have the aptly named Ferryboxes attached to their bows - in order to reduce the costs of data collection, by piggy backing existing ocean transports. The concept is thus sound. But then, one might argue that the existing ships might benefit from navigational autonomous assistance, in the form of an enhanced autopilot. Next, taking the concept further, solar power, for true energy autonomy of the ferries. The ocean racers already being zero carbon.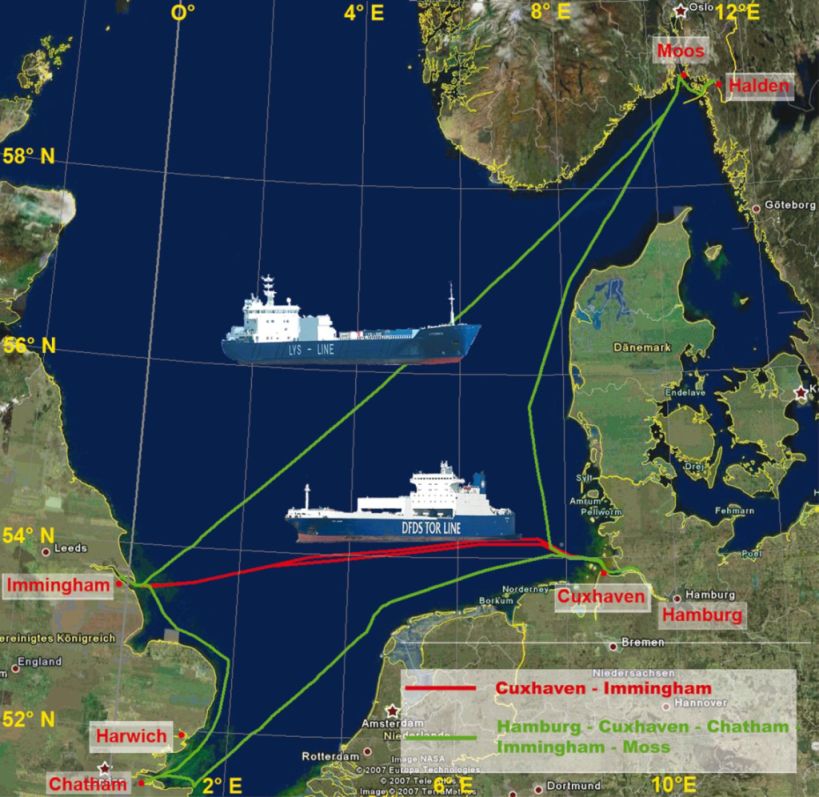 ON SAILORS & UNEMPLOYMENT
Phaneuf also meets head on the issues of autonomy potentially reducing employment on the high seas.

"They augment our intelligence. They augment our capability. I think we have to look at it that way. You know, the idea of autonomy isn't to replace every ship, replace every job. It's to give people better jobs."

"I suppose if you were a longshoreman you would not be particularly in favour of robotics, but I defy you to find a longshoreman today who wants to go back to a manually-powered crane from the medieval era either."

"The technology that underpins boats – wind and water displacement – are basically the oldest technologies we have" says Phaenuf. "But it still works, right? It's timeless. And so it's just being able to optimise it that matters."
THE PEOPLE (TEAM) A - Z