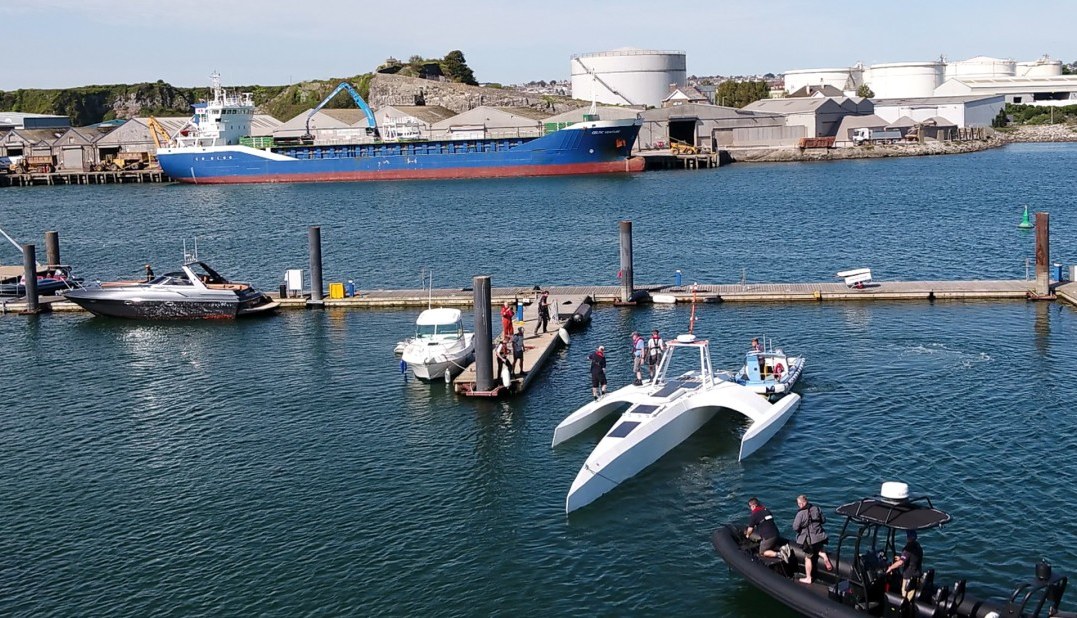 MAYFLOWER TRIMARAN - 1. The solar-powered research boat will aim to traverse the Atlantic Ocean in 2021 with no humans on board. 2. Sea trials are due to commence off the south coast of England in late 2020. 3. The Mayflower was officially unveiled on September 16th 2020, the 400th anniversary of the original Mayflower departure.
The Mayflower Autonomous Ship (MAS) project is only possible because of the team that makes it happen.
Rob High is from Durham, NC, USA. He is part of the IBM technical crew and a shipmate.

His role on the Mayflower project has been as an enthusiastic advocate and technology provider.
His vision (or hopes if you will) are for more sophisticated examples of ship to shore, and autonomous to human distributions of responsibilities. He loves the scientific, sustainability, and safety ethos so far exhibited in every decision that goes into the project.
He worries that the digital maritime industry might not recognize the profound advances enabled and produced by the project. We are with you on that one Rob.
THE PEOPLE (TEAM) A - Z