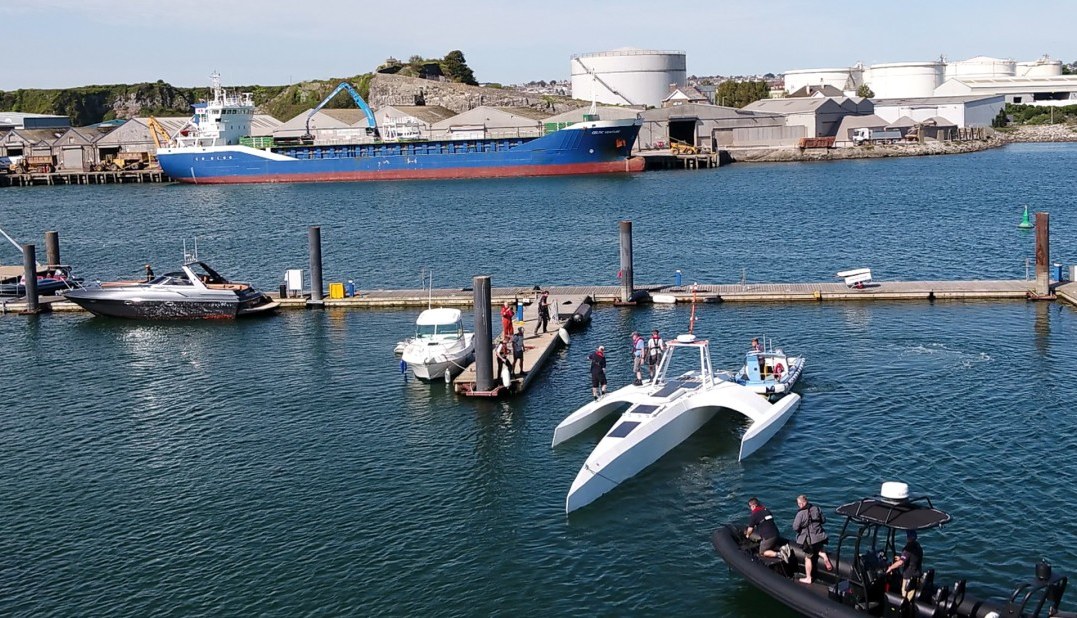 MAYFLOWER TRIMARAN - 1. The solar-powered research boat will aim to traverse the Atlantic Ocean in 2021 with no humans on board. 2. Sea trials are due to commence off the south coast of England in late 2020. 3. The Mayflower was officially unveiled on September 16th 2020, the 400th anniversary of the original Mayflower departure.
The Mayflower Autonomous Ship (MAS) project is only possible because of the team that makes it happen.
Fredrik Soreide is from Oslo, Norway. He is a ProMare Co-project director and chief scientist on the MAS project. His two year vision for MAS will be on a string of scientific missions, following a successful Atlantic crossing. His fear is that with no people on board, that a lot can go wrong, but that autonomous research vessels have the potential to revolutionize ocean science by drastically reducing costs and increasing time at sea.

Fredrik is putting a copy of the Challenger report onboard. 150 years ago the Challenger expedition initiated oceanography. MAS is set to repeat some of these ground-breaking experiments on the return voyage to the UK next year.
THE PEOPLE (TEAM) A - Z