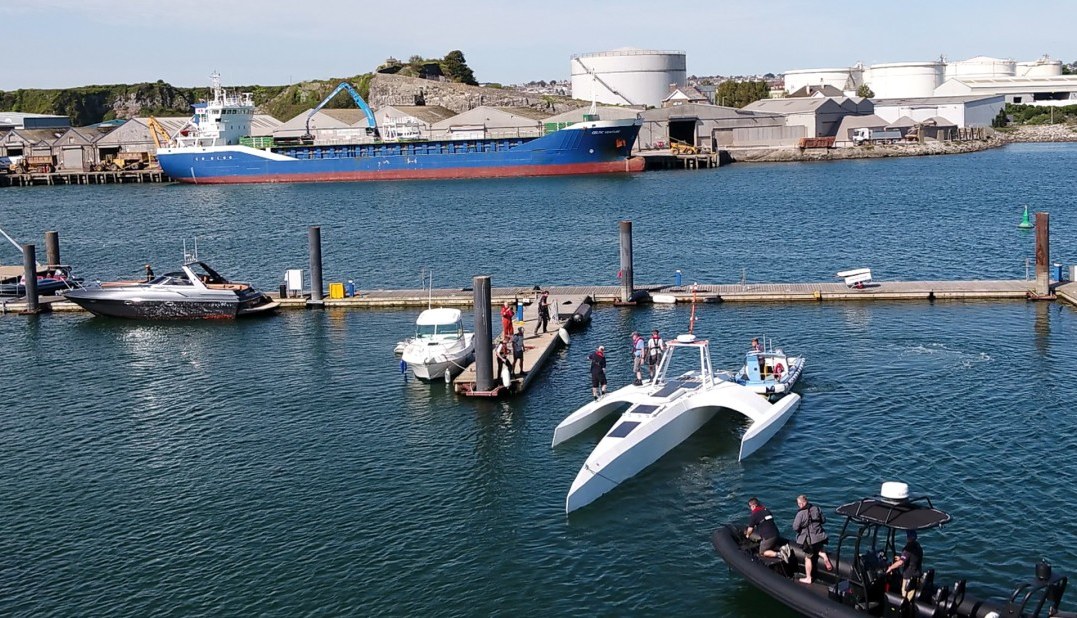 MAYFLOWER TRIMARAN - 1. The solar-powered research boat will aim to traverse the Atlantic Ocean in 2021 with no humans on board. 2. Sea trials are due to commence off the south coast of England in late 2020. 3. The Mayflower was officially unveiled on September 16th 2020, the 400th anniversary of the original Mayflower departure.
The Mayflower Autonomous Ship (MAS) project is only possible because of the team that makes it happen.
Gianmarco Gabrieli is part of the IBM research crew and a shipmate in Zurich, Switzerland.
His role on the MAS project is as a researcher for the integration of AI-assisted chemical sensors. Gianmarco's vision for MAS is that it will revolutionize marine studies and will teach us the history of the ocean. It perfectly combines the results of many technological developments and scientific efforts.
As with other members of the team, his biggest fear about MAS is that the 15m trimaran safely reaches its destination and doesn't get lost or deviated from the destination as the Founding Fathers did 400 years ago. He would like a box of a good British tea in the vessel for the transatlantic voyage, as a sign of reconnection between 'Old' and 'New' world. Where, he feels that this time it would be appreciated!
THE PEOPLE (TEAM) A - Z