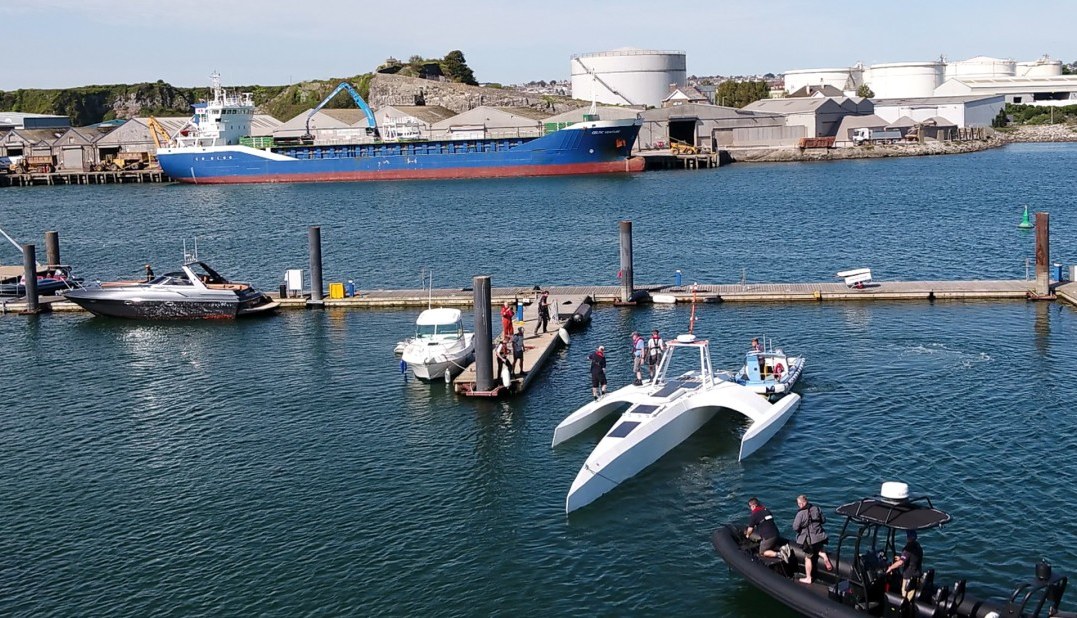 MAYFLOWER TRIMARAN - 1. The solar-powered research boat will aim to traverse the Atlantic Ocean in 2021 with no humans on board. 2. Sea trials are due to commence off the south coast of England in late 2020. 3. The Mayflower was officially unveiled on September 16th 2020, the 400th anniversary of the original Mayflower departure.
The Mayflower Autonomous Ship (MAS) project is only possible because of the team that makes it happen.
Patrick Ruch is part of the IBM research crew and a shipmate based in Zurich, Switzerland. He is a technical advisor for on-board AI-assisted chemical testing of seawater. His vision for MAS is that it is a floating lab that helps provide answers to the most pressing questions of our time.

Patrick loves the MAS project because it is an ambitious and modern manifestation of what the great scientific expeditions of the past could look like today and tomorrow. He hopes people won't miss the rally cry to make this happen now.

For the transatlantic voyage he would put a message in a bottle.
THE PEOPLE (TEAM) A - Z