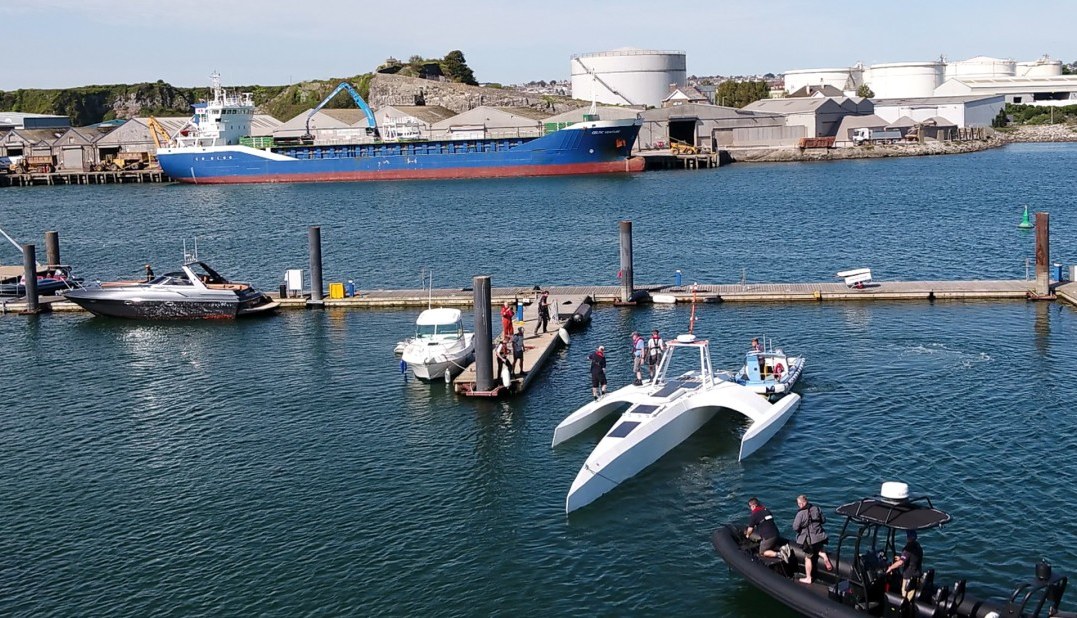 MAYFLOWER TRIMARAN - 1. The solar-powered research boat will aim to traverse the Atlantic Ocean in 2021 with no humans on board. 2. Sea trials are due to commence off the south coast of England in late 2020. 3. The Mayflower was officially unveiled on September 16th 2020, the 400th anniversary of the original Mayflower departure.
The Mayflower Autonomous Ship (MAS) project is only possible because of the team that makes it happen.
James Sutton is part of the IBM research crew and a shipmate based in Hursley, UK. He is responsible for building the hardware and software that runs the Science Pod on the MAS. This will support the experiments that we run by managing power, network, storage and AI computing.
His two year vision for MAS includes: "I see the first year as a really powerful trial of the autonomous technology as well as a great opportunity to capture data about our oceans and life within, after that I'd love to see us make improvements to the MAS based of what we learn so that we can run many more experiments in the future. It would be great if we could get schoolchildren to build their own experiments to run on the MAS one day like they do on the ISS."
James thinks the Mayflower: ".. looks like a spaceship, pilots itself without any help from humans and does science. What's not to love!" His biggest worry is the possibility of pirates taking an interest in the vessel.

For the transatlantic voyage he would like to put onboard: "A copy of The Paris Agreement. Climate change is a massive problem for everyone on this planet regardless of who they are or where they live. The MAS has been built by people from all over the world and is a great testament to what we can do if we all work together. I hope that the research done on the MAS can help us understand our oceans better and give us an advantage in the fight against Climate Change."
THE PEOPLE (TEAM) A - Z