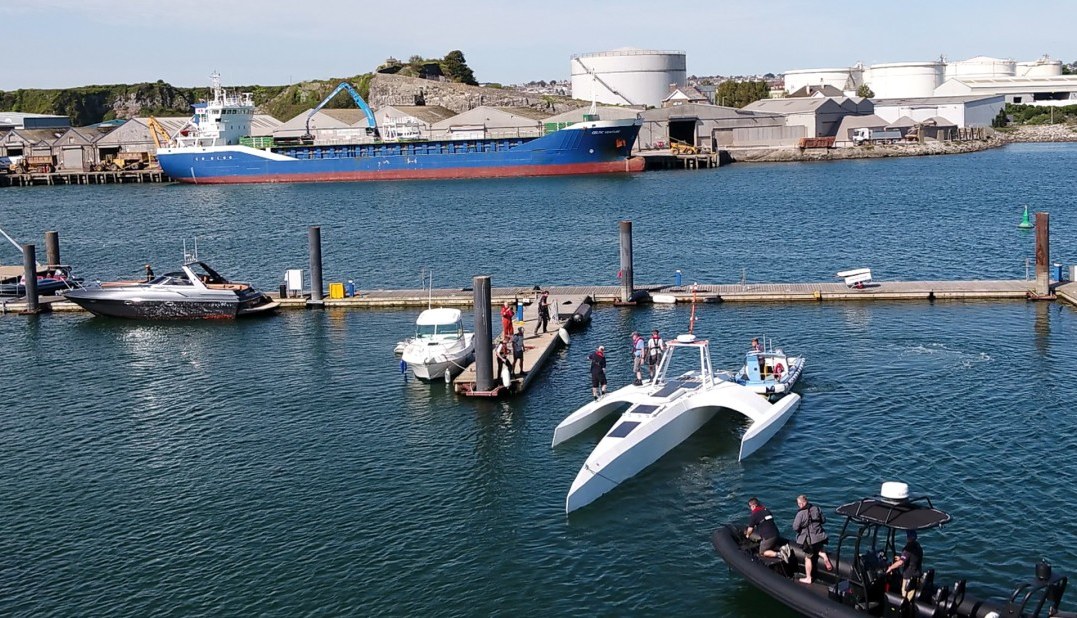 MAYFLOWER TRIMARAN - 1. The solar-powered research boat will aim to traverse the Atlantic Ocean in 2021 with no humans on board. 2. Sea trials are due to commence off the south coast of England in late 2020. 3. The Mayflower was officially unveiled on September 16th 2020, the 400th anniversary of the original Mayflower departure.
The Mayflower Autonomous Ship (MAS) project is only possible because of the team that makes it happen.
Minsik Lee is part of the IBM technical crew and a shipmate. He is stationed in Armonk, New York, USA. He has been involved as a Lead Architect, developing and operating a system that monitors and informs the operations of MAS.

His two year vision for MAS is to see self-driving algorithms improved, and more advanced operation and management technologies that can be applied through sailing experience, as the beginning of a new era of autonomous technology.

Minsik is aware that unexpected dangers exist. In his view system defects, security vulnerabilities, and unexpected natural environments are probably the major risks. All these remain to be overcome as part of ongoing development. He would like to see devices onboard AI vessels to intercommunicate during autonomous operations.
We could not agree more. AIS already provides some data exchange, and fleet control adds another dimension in the quest to conquer COLREGS.
THE PEOPLE (TEAM) A - Z