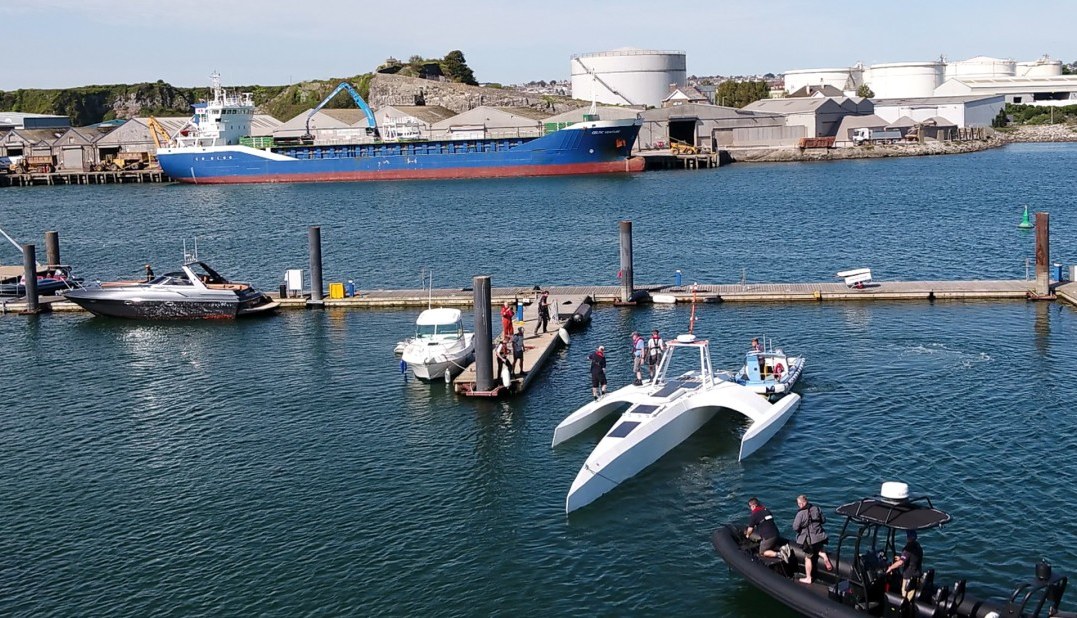 MAYFLOWER TRIMARAN - 1. The solar-powered research boat will aim to traverse the Atlantic Ocean in 2021 with no humans on board. 2. Sea trials are due to commence off the south coast of England in late 2020. 3. The Mayflower was officially unveiled on September 16th 2020, the 400th anniversary of the original Mayflower departure.
The Mayflower project is only possible because of the team that makes it happen.
Don Scott is the CTO of MarineAI. He is responsible for the design and development of the vehicle control systems and the AI Captain, the autonomous navigation and control system for Mayflower. He is quoted as saying:
"While the autonomous shipping market is set to grow from $90BN today to over $130BN by 2030*, many of today's autonomous ships are really just automated - robots which do not dynamically adapt to new situations and rely heavily on operator override." "Using an integrated set of IBM's AI, cloud, and edge technologies, we are aiming to give the Mayflower the ability to operate independently in some of the most challenging circumstances on the planet."
THE PEOPLE (TEAM) A - Z