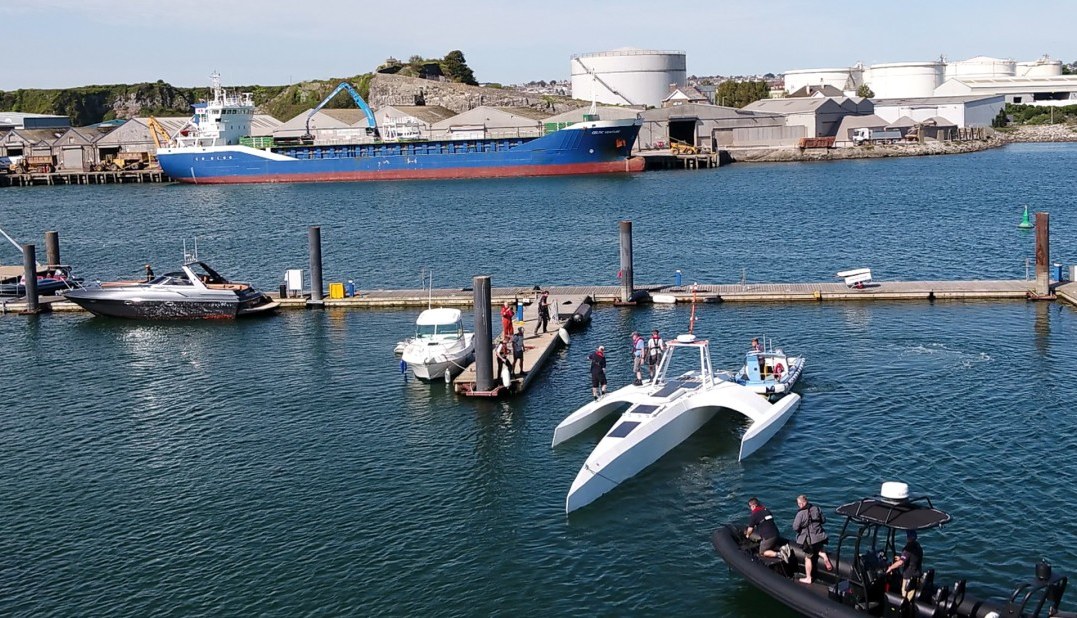 MAYFLOWER TRIMARAN - 1. The solar-powered research boat will aim to traverse the Atlantic Ocean in 2021 with no humans on board. 2. Sea trials are due to commence off the south coast of England in late 2020. 3. The Mayflower was officially unveiled on September 16th 2020, the 400th anniversary of the original Mayflower departure.
The Mayflower Autonomous Ship (MAS) project is only possible because of the team that makes it happen.
Martin Privet is part of the IBM crew and a shipmate based in Zurich, Switzerland. He is a researcher as to the integration of a milli-fluidic analysis bench for the AI chemical sensors onboard the MAS.
Martin's vision for MAS is to "demonstrate a vision of future marine scientific expeditions, thus pioneering a first-of-a-kind gathering data platform that will help us safeguard the health of the ocean."
He thinks that MAS "represents the combination of technological and environmental challenges as well as scientific efforts brought together to show the possibility of a new autonomous and clean means of transport." Presumably that will mean doing away with diesel power eventually.
Martin's biggest fear about MAS is that he hopes: "Captain AI will be able to guide the MAS to reach its final destination, as no additional sets of hands are available on board!"
If he was able to put something onboard the Mayflower for the transatlantic voyage, it would be a horseshoe. This was a common superstition of old time mariners, that a horseshoe secured to the mast to keep storms away. We favour a mermaid figurehead, another favourite of seafarers.
THE PEOPLE (TEAM) A - Z